Sporting an ultra-large 6.7″ Super Retina XDR OLED display, iPhone 12 Pro Max has made its presence felt right away. While rivals are still scrambling to get close to the A13 Bionic powered last year's iPhone 11 Pro Max, Apple has bumped up A14 Bionic to further double down on speed. Couple that with the vastly-improved triple-camera setup as well as the groundbreaking LiDAR Scanner, and you have a smartphone that looks ahead of the curve by some distance. With such a premium smartphone at the disposal, you shouldn't play down the threats from accidental drops even though Apple bets big on the Ceramic Shield. Look no further than these 10 best iPhone 12 Pro Max cases and covers to offer the needed care to your all-new phablet.
Top iPhone 12 Pro Max Cases and Covers in 2020
So, what sort of cases do you prefer? Is it a sleek leather case that appeals to your fantasy? Or, do you like to have a top-grade folio wallet cover that can make a great match with your pro outing?
Whatever could be your specific choice, we have got you covered with a variety of cases designed for the 6.7″ iPhone 12 Pro Max. Putting different needs at the forefront, we have chosen cases that live up to the demand for specific requirements like boosting protection, ramping up fashion quotient, enhancing grip, and more. Now that you've got the sneak peek, let's get down to business!
1. Apple Silicone Case
If a premium silicone is what you are looking for, the Apple silicone case could be the right choice for your iPhone 12 Pro Max. The case is beautifully crafted and sports a sleek design that wraps around the 6.7″ iPhone like a comfy glove.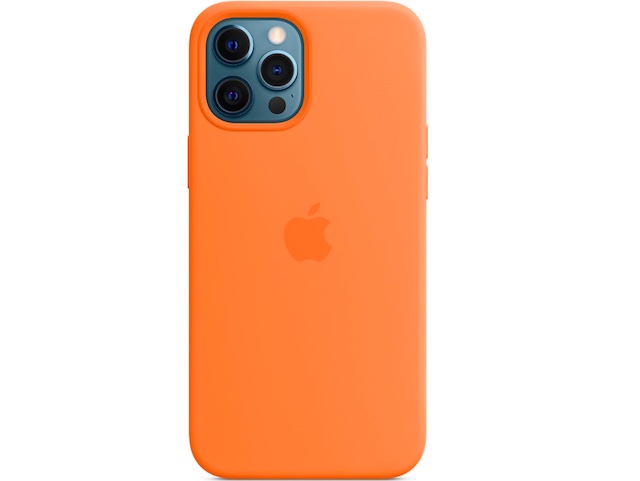 For all having a slim form-factor, the silicone case has got the essential cushion to withstand shock and also shield your iPhone against scratches. Protection aside, it features a soft-touch finish that offers a much-improved grip so that you can comfortably hold your smartphone.
As for the buttons, they are quite responsive and provides better feedback. What's more, the silicone case comes in a variety of colors including the famed product red.
Buy from Apple: $49
2. PITAKA Ultra Slim Case
It's really hard to look beyond a case that seems to stand out of the rest in every aspect. PITAKA'S ultra-slim case belongs to that special category of cases that tend to impress you at the very first impression.
The highlight of this case is the 600D premium aramid fiber (a high-quality aerospace-grade material) that endows sleek design without sacrificing protection. At 0.03-inch thickness, it's probably the thinnest iPhone 12 Pro Max cases in the market right now.
Courtesy of the carbon fiber-like aesthetics, the cover feels quite grippy in the palm. Thus, there is less chance of accidental slip-offs. Furthermore, the sleek case also works with MagSafe charger and wallet. At $60, PITAKA'S aramid fiber case might seem a little over the top; but if you don't mind stretching the budget, you can't go wrong with it.
Buy from Amazon: $59.99
3. TORRO Folio Wallet Case
Does your requirements demand a high-grade leather wallet case, this offering from TORRO could be the worth taking a close. Carved out of napa leather, the case features a professional-looking profile.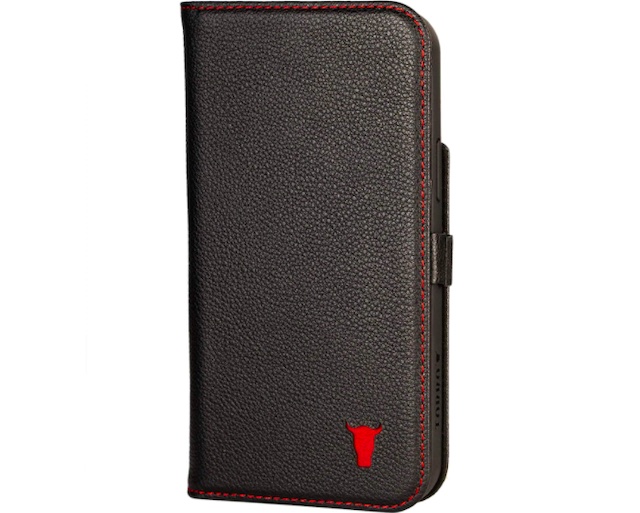 The handcrafted design further enhances its design, while also strengthening the construction. With the microfiber lining and silicone frame, the folio case is fully equipped to withstand shock and also keep scuffs away from your smartphone.
What's more, TORRO genuine leather wallet case for iPhone 12 Pro Max features multiple slots to let you carry cards and dollar bills. Besides, you also have multiple color options to choose a suitable pair for your 6.7″ iPhone.
Buy from Amazon: $37.99
4. Dockem Slim Wallet Case
Just in case you don't want to go for a traditional folio wallet case for your iPhone 12 Pro Max, this offering from Dockem can be a fantastic pick. The case has a slim design that makes a fairly good match with the 6.7″ smartphone.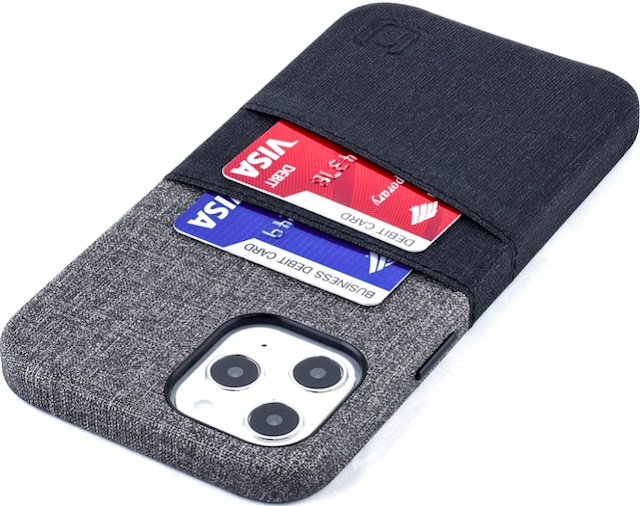 There are a couple of slots on the back wherein you can store your credit/ID cards. Made of synthetic leather, it can get along nicely with your executive outing.
That's not all, Dockem features an integrated metal plate that enables it to work with magnetic car mounts. That means you can use the case to install your smartphone on a car mount to have a better hands-free experience.
Keeping in mind these appreciable specs, the $17 price tag seems competitive if not cheap.
Buy from Amazon: $16.99
5. Spigen Rugged Armor
Spigen Rugged Armor is among the very few iPhone 12 Pro Max cases that can offer the best of both worlds: top-notch protection and style quotient. So, if you want to offer an all-around shield to your smartphone while also enhancing the style statement, you shouldn't fail to check it out.
Made of flexible TPU material, the case sports a carbon fiber design that looks pleasing to the eyes. And with the interior spide web pattern as well as the fortified corners, it's also got the strength to endure the impact.
Furthermore, the Rugged Armor features raised lips to protect the OLED display from scratches. Add to that the tactile buttons and it seems to be a complete case. Priced at $13, it's also among the cheapest iPhone 12 Pro Max cases in the market.
Buy from Amazon: $12.99
6. ESR Premium Real Leather
For the folks hunting for a sleek leather case for iPhone 12 Pro Max, ESR's slim leather case seems to be a befitting answer for multiple reasons. First and foremost, the case is crafted with high-quality leather for a pro look and feel.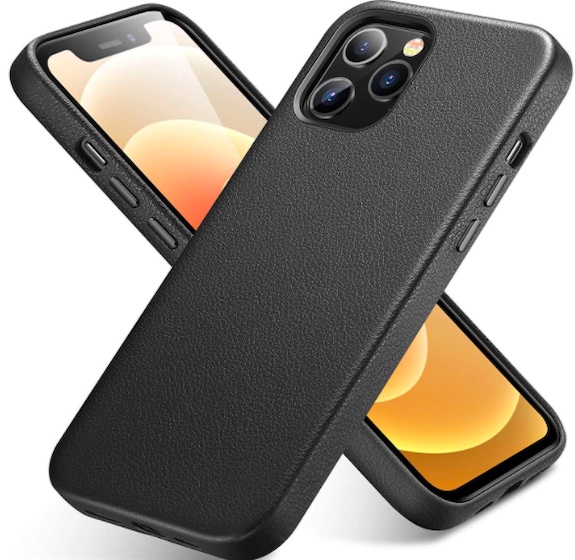 With a neat finish, the case has a refined appearance. For additional safeguard against scratches, it features microfiber lining. Another feature worth taking note of is the raised lip that guards both the 6.7″ display and the triple camera setup.
Considering these notable features, ESR slim leather case seems to be a reasonable buy at $26.
Buy from Amazon: $25.99
7. 61Aanib Ring Case
There is a lot to like in a good-looking ring case like this one from 61Aanib. The case features a rugged form-factor that promises to offer a 360° safeguard to your iPhone 12 Pro Max. The combination of silicone and hard PC has strengthened the construction, while the cushioned corners empower the shock-absorption capability.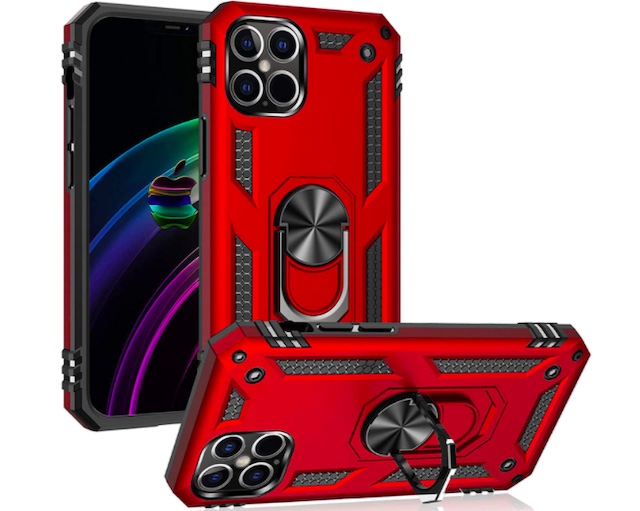 Thanks to the robust construction, the case offers military-grade protection to your iPhone. Protection aside, it has a built-in metal magnetic sheet to let you install your smartphone on a magnetic car mount.
As for the metal ring, it works reliably in letting you prop up your device in both portrait and landscape orientations. Priced at $17, 61Aanib comes in multiple color variants such as red, black, blue, and green.
Buy from Amazon: $16.99
8. Spigen Liquid Crystal Glitter
If you want to add a glittering profile to your iPhone, Spigen Liquid Crystal Glitter can make for a great choice. The case flaunts an incredibly slim design that fits around the edges of the smartphone.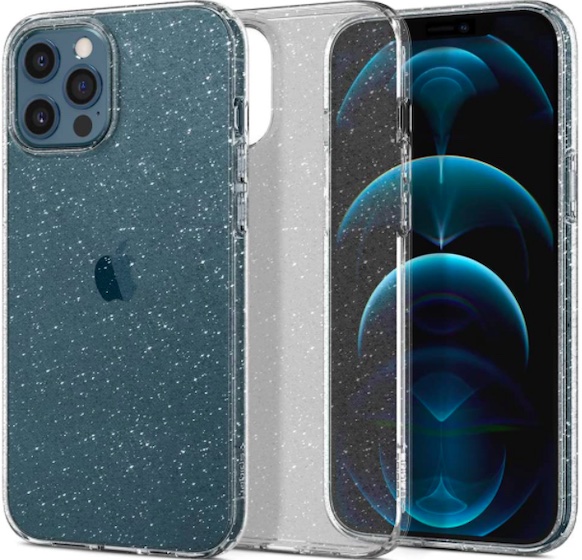 And with the glitter-infused TPU material, the case can arrest attention with little effort. Thanks to the smooth finish, it also feels super comfy in the palm with an enhanced grip.
Liquid Crystal Glitter features pretty responsive buttons that offer tactile feedback. Featuring precise cutouts, it also ensures you have hassle-free access to all the ports of your iPhone 12 Pro Max.
Buy from Amazon: $11.99
9. Ringke Air-S
Should you wish to go for a thin iPhone 12 Pro Max case at a relatively low price, Ringke Air-S can make for a strong statement. Constructed with TPU material, the case is quite flexible and snaps around the edges of the phablet.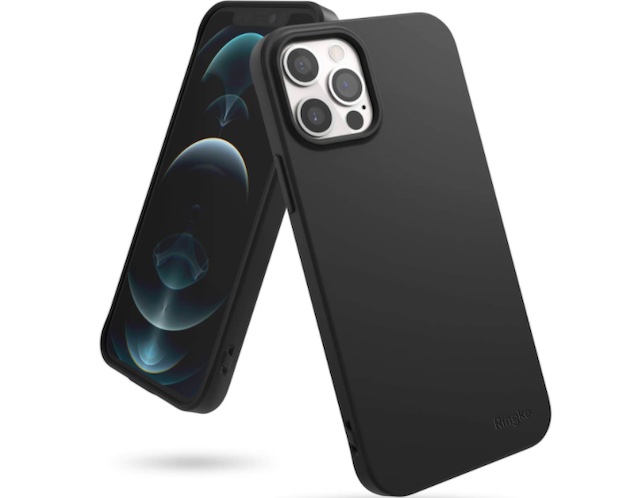 Despite having a thin design, the case is up to the mark when it comes to resisting minor shock. Besides, you can also bank on it to guard your 6.7″ OLED display against scratches. Notably, the raised bezels help it further safeguard the screen and the triple camera setup.
In terms of colors,  Ringke Air-S comes in three variants such as black, gray, and pink. Everything considered; it's one of the best iPhone 12 Pro Max cases in the market right now.
Buy from Amazon: $9.99
10. ESR Metal Kickstand Case
There are multiple reasons why ESR metal kickstand case deserves serious consideration. For starters, the case has a clear design that allows the iPhone 12 Pro Max to showcase its profile. Equipped with reinforced drop protection, the case can also survive accidental drops.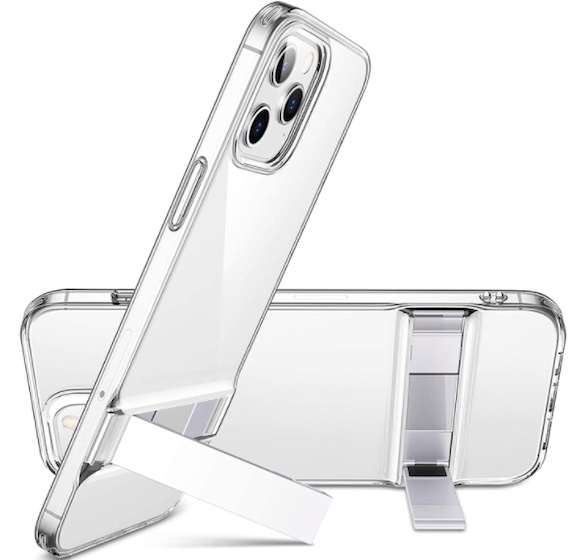 That being said, the highlight of this case is the kickstand that lets you prop up your iPhone 12 Pro Max in both horizontal and vertical orientations. So, depending on your needs, you can place your smartphone in the desired orientation to have convenient media watching or gaming experience.
Notably, the presence of a metal kickstand doesn't obstruct wireless charging which is yet another plus. At $16, the case is also in the affordable category.
Buy from Amazon: $15.99
Pick Out the Top Cases and Covers for Your All-New iPhone 12 Pro Max
So, these are the best cases designed for Apple's all-new 6.7″ iPhone. With a wide variety of cases vying for attention, I guess your eyes have found the right bet for your smartphone. Do note that we have also rounded up the cases for iPhone 12 and 12 Pro. So, if you want a good-ling case for another sibling, give them a look.
By the way, which one of these cases is going to pair with your iPhone 12 Pro Max? Is it the one that excels in both offering reliable protection and enhancing style? Or, is it the one that can take away the tag of being a complete wallet cover? We would be glad to know your top iPhone 12 Pro Max cases in the comments below.
---
Load More