The Apple AirPods, might not be as revolutionary, as say the iPhone or the Mac, but they certainly are one of the best products Apple has ever made. Say what you will, after the Apple AirPods arrived, almost every company has been trying its hand at truly wireless earbuds. Well, the AirPods are definitely great wireless earbuds due to a number of reasons. The pairing process is seamless, and they can can last long, thanks to the charging case, which lets you listen to music for almost 24 hours before you run out of juice. Having said that, AirPods do have their flaws as well. The AirPods don't fit too well for everyone, they are quite pricey and the sound quality is strictly decent when you consider the price.
So, if you are looking for truly wireless earbuds that can match AirPods features, its battery life and bring better sound quality at a more affordable price, or you are just looking to for an alternative to AirPods for your Android or iOS device, you have come to the right place. Here are the 10 best AirPods alternatives that you can buy right now:
Best AirPods Alternatives You Can Buy
1. Jabra Elite Active 65t
When it comes to truly wireless earbuds, the Jabra Elite Active 65t is one of the best ones that you can buy. First of all, the Jabra Elite Active 65t come with a secure-fitting design with interchangeable tips that can fit any ear shape and size. The earbuds themselves pack in 5 hours of listening time with an additional 10 hours of charge in the case giving you an excellent 15 hours of listening time in one go. The Jabra Elite Active 65t also sound great as they have a better sound profile than the AirPods.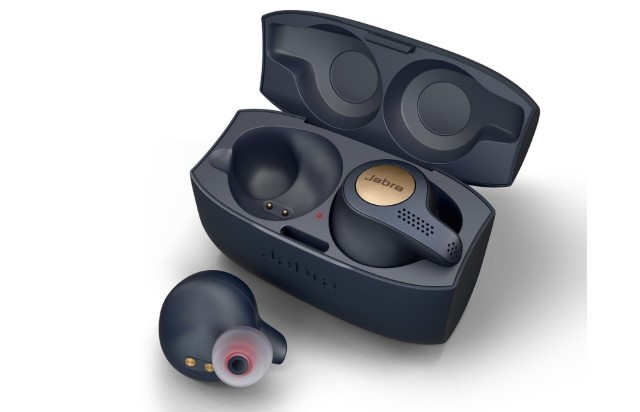 I also love the fact that the Jabra Elite Active 65t can work with a voice assistant of your choice as it supports Siri, Alexa, and Google Assistant for Android users. That gives it a huge advantage over AirPods. Another thing that I love about these earbuds are that they are IP56 rated with a two-year warranty against dust and sweat. In contrast, AirPods don't come with any IP rating at all. The Jabra Elite Active 65t is overall a better product than AirPods and hence it has taken the top spot on our list.
Buy From Amazon: $189.99
2. BeatsX Earphones
One of the biggest advantage that AirPods have over other Bluetooth earbuds is the Apple-designed custom W1 chip which allows it connect to your iPhone seamlessly. Well, if that is something that you don't want to sacrifice and yet still want a better sounding pair of earbuds, than take a look at BeatsX wireless earphones. While the BeatsX wireless earbuds are not truly wireless (there's a wire connecting the two ends), if that's not something that matters to you, it will be the perfect AirPods alternative for you. In fact, I have been using BeatsX for the past year and I chose it over AirPods for precisely three reasons.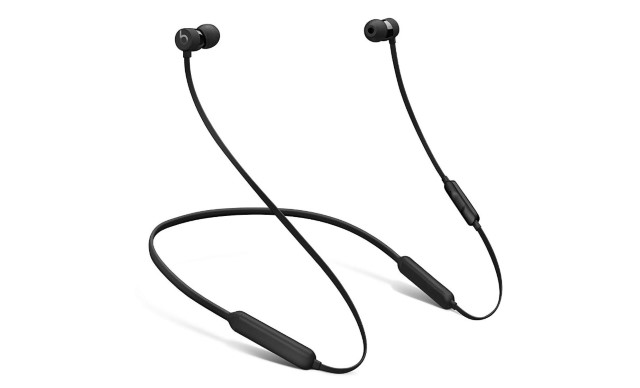 First of all, the BeatsX sound better. It brings a better sound profile with better-pronounced bass which is important for me. I also love the customizable tip design with support for ear-fins which means they fit snugly in my ears and don't fall off whether I am playing sports, running, or doing any high-intensity workout. Finally, they offer 8 hours of listening time on a single charge and can replenish pretty fast with 2 hours of additional playback with just 5 minutes of charge. As I said, I have been using BeatsX wireless for almost a year now, and I love it.
Buy From Amazon: $99.95
3. Earin M-2
The Earin M-2 is one of the best and certainly the smallest Bluetooth earbuds that you can find on the market. Yes, they are a bit pricier, however, if money is no concern for you, you should definitely check them out. Let's start with the build. The Earin M-2 is built pretty well and come inside a small capsule which can literally fit anywhere. The buds themselves are tiny. While it doesn't matter, I would like to point out that they also look pretty cute. I do hate the micro USB charging port as I was hoping for USB-C, particularly at this price point. While the Earin M-2 doesn't come with interchangeable tips, the original tips are made of a material which react to the heat produced by your ears and conform to its size for a perfect fit.
There are no buttons here, instead, both the earbuds have a touch-sensitive surface at the end which you can tap to take or disconnect calls, play and pause music, or call on your choice of voice assistant (supports Alexa, Google Assistant, and Siri). The biggest pro of Earin M-2 is its sound quality. The earbuds sound spacious despite their tiny size and also offer good noise cancellation. They are rated for 4 hours of music playback with an additional 10 hours of charge in the capsule. As I said at the start, if you can swallow its price, the Earin M-2 can easily replace the AirPods for you.
Buy From Earin: $249
4. JayBird Run XT
If there's a brand which is known for consistently making great wireless earbuds it's JayBird. The JayBird Run XT are the truly wireless earbuds from the company which it markets for active people. The earbuds sport IPX7 water and sweat resistance rating making it a perfect companion for exercising, running or doing any other high-intensity workout. The JayBird Run XT also comes with interchangeable silicone tips and ear-fins which should ensure a tight and snug fit in your ears. The battery life is also great with 4 hours of playback time on earbuds with an additional 8 hours of charge in the case.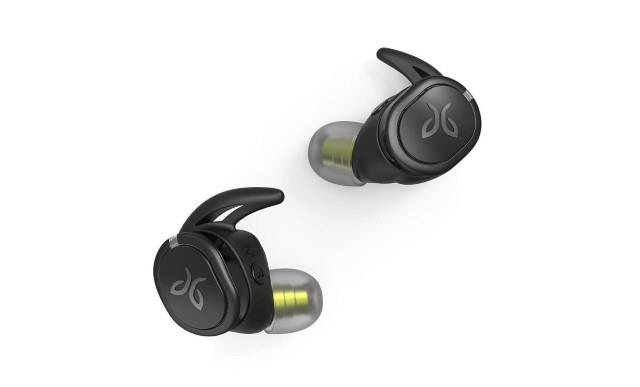 Both the sound quality and noise reduction are also pretty good considering the size of the earbuds. That said, not everything is rosy here. I do hate the fact that the earbuds only support one-click functions on the buttons. So, you will have to choose between actions like calling voice assistant or play/pause or volume up/down which is not great. I want to have all these actions available to me on a wireless earbud which is not the case here. That said, if that is something you can live with, you can check them out.
Buy From Amazon: $179.99
5. Sony WF-SP700N
The Sony WF-SP700N are a good pair of wireless earbuds that have a lot of things going for them. First of all, I like their unique design and build quality. While it's made of plastic like all the other earbuds on this list including AirPods, the material feels soft to touch and quite comfortable. I also love the fact that they come with active noise cancellation mode including an ambient sound mode which lets the outside sound in making it great for outside runs or a walk in the city. The Sony WF-SP700N is also splash-proof and comes with an IPX4 rating.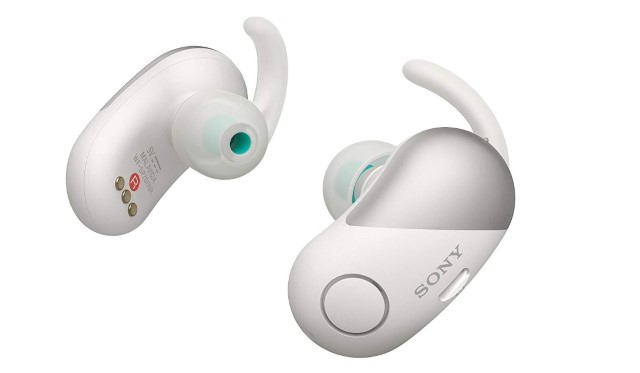 While it's not the best rating we have seen, it is better than having no rating at all (looking at you AirPods). They also sound really good for their size and the sound quality is pretty solid. That said, I dislike the 3 hour playback time which is lower than the 4 hours promised by its competitors. The charging case is no help either because despite being bulky it only holds an additional 6 hours of charge. That said, if you live in a city and like going for runs on the streets, the ambient sound feature will really help you a lot. Well, the question here is if are you ready to sacrifice a few hours of battery life for this feature or not.
Buy From Amazon: $178
6. Skullcandy Push Truly Wireless Earbuds
Another pair of truly wireless earbuds come from the home of Skullcandy, a brand that I have used and adored in the past. While the design of the earbuds is not drastically different from some of the other offerings on this list, I do love the color and the skull logo. The build quality is great here and they are also water resistant, that said, I am not clear about the IP rating on these, but Skullcandy does claim that they are water resistant. The Skullcandy Push offers a very good battery life with 12 hours of playback time including the charge in the case. What I love about the battery life is that the earbuds themselves hold 6 hours of charge which is way more than any other wireless earbuds on the market.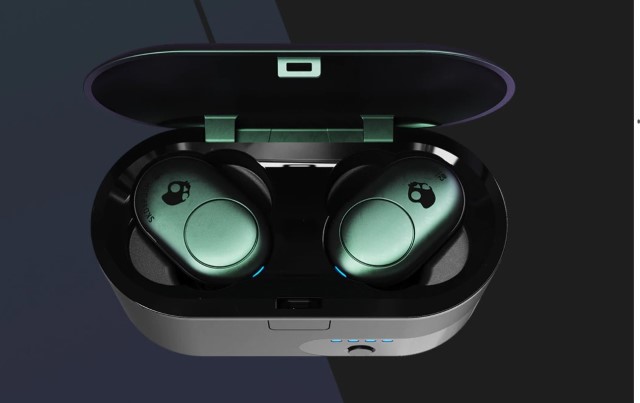 There is one button on each earbud which can be used for all the usual functions that you can expect including calling upon voice assistant, taking or ignoring calls, play/pause music and more. The Skullcandy Push also deliver one of the best bass experiences on any wireless earbuds. They are also cheaper than all the above earbuds so you should definitely give them a chance.
Buy From Skullcandy: $129.99
7. Kissral Bluetooth 5.0 True Wireless Earbuds
Till now we have only discussed wireless earbuds which cost upwards of $100 which is not a price point that everybody is comfortable with. Well, if you are looking for a cheap pair of wireless earbuds, check out the Kissral truly wireless earbuds which come with Bluetooth 5.0 onboard which means a better connection and longer range along with higher transmission speed and lower power dissipation. The earbuds also produce great sound given their price, with thumping bass and overall wide sound profile. The battery life is good too with earbuds holding charge up to 3.5 hours with the case holding an addition 4 hours.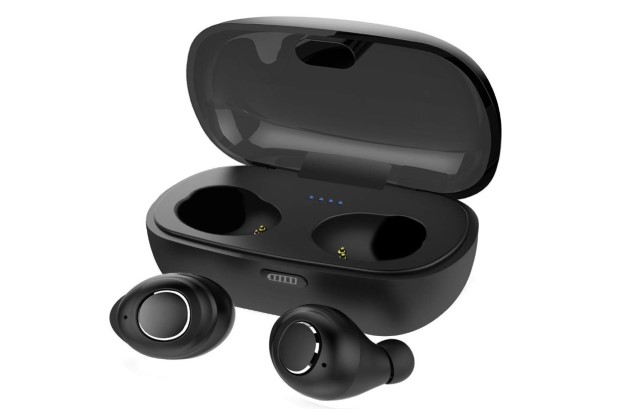 That said, the price cut does come with certain disadvantages. You lose out on advanced features such as voice assistant activation, water resistance, noise cancellation, and more. However, if these features do not matter much to you and you're just looking for a pair of great sounding wireless earphones, the Kissral wireless earbuds are great for its price.
Buy From Amazon: $39.99
8. SoundPEATS Bluetooth Earphones
If you are like me and don't prefer truly wireless earbuds, and you'd rather have a wire connecting them, then the SoundPEATS Bluetooth earphones are for you. The earbuds produce very good sound quality with good bass and treble. The battery life is also great with 8 hours of calling or playback time and about 100 hours of standby time. The earbuds also come with customizable accessories which include 3 pairs of normal earbuds tips and with 2 additional sizes of large and small sizes to ensure a secure fit.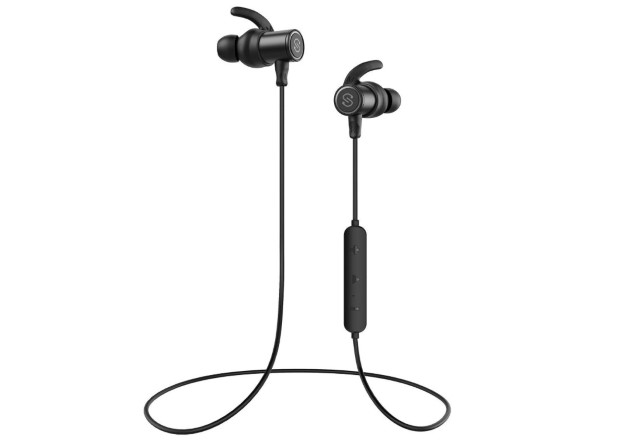 The thing that I love most about these earbuds is that despite falling in the budget category, these earbuds are IPX6 certified. That means you don't have to worry about sweat or rain while you are wearing these. That is a huge feature at this price point and you should certainly consider it before moving on to a different option.
Buy From Amazon: $28.99
9. TBI Pro Wireless Earbuds
Another great pair of budget earbuds is the TBI pro wireless earbuds which bring good acoustic design and cutting-edge HI-FI stereo sound and deliver a clean treble response with distortion-free bass. You also get customizable tip sizes along with ear-fins for a secure fit. The earbuds promise 24 hours of playback time which includes the case, however, you should expect around 15 hours of playback time with 8 hours of call time. The earbuds use a silicon foam tip which makes them quite comfortable to wear even for long music listening sessions. Overall, the TBI pro are a great pair of budget earphones for anyone looking for a cheaper AirPods alternative.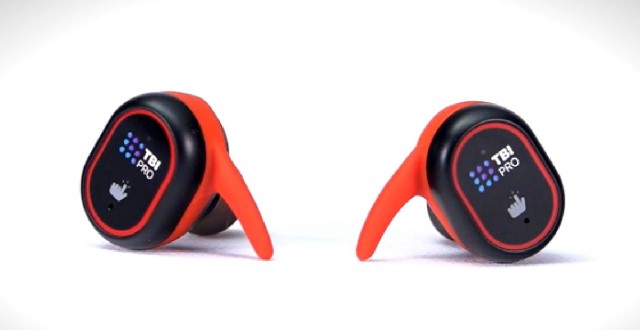 Buy From Amazon: $49.99
10. TNSO E18
The last earbuds on our list are the TNSO E18 which is yet another pair of budget truly wireless earbuds. The earbuds are built pretty well considering their price and also deliver good quality audio. That said, don't expect extra bass thump from these as they produce a more balanced sound, which is something a lot of people prefer. One of the good things about these earbuds is that they sync is really fast. When it comes to battery life the TNSO E18 can last up to 12 hours (including the battery in case) which is quite decent. It also supports fast charging and brings a braided and strong cable in the box which is not something you see in this price range. Overall, while the TNSO E18 doesn't bring anything exceptional, it is an excellent pair of budget wireless earphones.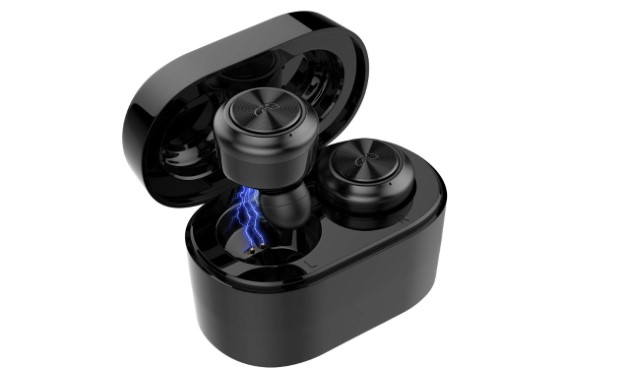 Buy From Amazon: $37.99
SEE ALSO: 10 Best Noise Canceling Headphones to Buy in 2019
AirPods? Buy These Wireless Earbuds Instead
That ends our article on the best wireless earbuds that you can buy to replace the AirPods. While I still believe that AirPods are great, you don't have to buy them just because everyone is doing it. Do take a look at our list and let us know which is your favorite AirPods alternative amongst them all. Also, if you know of a great sounding pair of wireless earphones that you think should be covered in this list, do let us know about them in the comments section below.