When Apple decided to remove the headphone jack from the iPhone 7, and iPhone 7 Plus, it raised a lot of questions. The most problematic being – how do you charge, and listen to music at the same time? It seems that the only solution to that, is using Bluetooth headphones. Apple introduced their own solution in the form of AirPods, which, priced at $159, look good, and probably work well. Unfortunately, the AirPods are not being sold, yet, and are probably delayed until January 2017. So, if you're looking for wireless headphones for your iPhone 7, or 7 Plus, here are the alternatives you should consider:
1. Jabra Elite Sport
If you're looking for a great, truly wireless solution for listening to music, these earbuds from Jabra are quite simply the best ones you can get. The earbuds come with microphones in both the left, and the right earbuds. This allows the earbuds to filter out background noise efficiently, making your voice (during calls) clearer.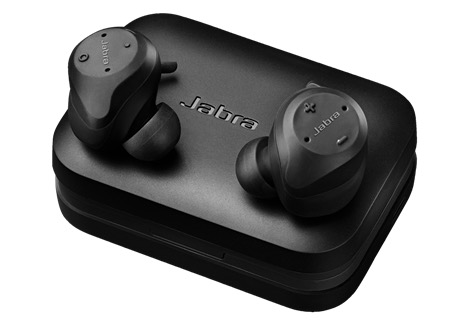 The earbuds are compatible with both Android, and iOS devices, and last up to 3 hours on a single charge. The included charging case can provide two extra charges, allowing the earbuds to be used for up to 9 hours. Also, one of the best features of these earbuds, is that you can choose to wear both of them, or just one, and they will work perfectly. The earbuds also feature hear-through, which can be enabled with the touch of a button. This will allow you to hear sounds from your surroundings, so you can be more aware of your environment while listening to music.
Buy from Jabra.com ($249.99)
2. Syllable Noise Cancelling Bluetooth Headphones
These noise cancelling headphones from Syllable are another great choice you can go with. They feature the latest noise cancelling technology to maximize noise reduction. Also, the two power audio driver delivers crystal clear sound, so you can enjoy your music. The one problem with earbuds this small, is that they can only last for around 2 hours on a single charge. However, the charging box they come with, is capable of charging them up to 6 times, so that shouldn't be too much of an issue. Along with all that, the earphones are also sweat-proof.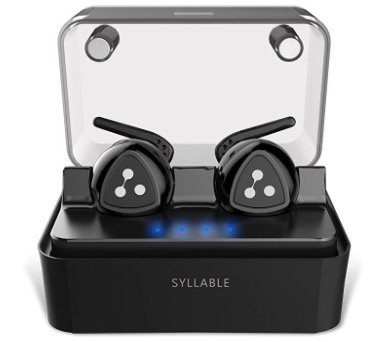 Buy on Amazon ($49.99)
3. 
Paxcess Zeal True Wireless Stereo Earbuds
Another really good option in truly wireless earbuds, are the Paxcess Zeal earbuds. They use Bluetooth 4.1 to connect to your devices, and support aptX for crystal clear sound quality. While the battery in these earbuds lasts only about 2 hours, the included charging case is capable of recharging them multiple times, allowing almost 48 hours of playback. Connection distance is decent, at 33 feet, and is compatible with almost every Bluetooth device. The charging case can be recharged using a microUSB cable.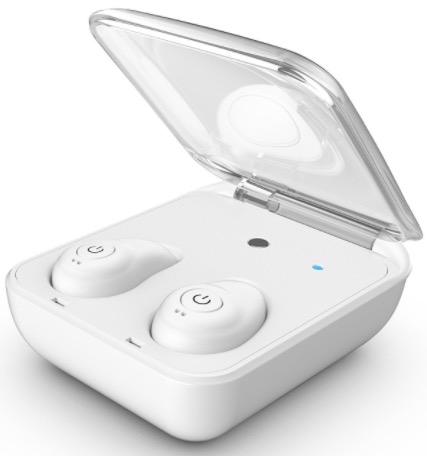 Buy on Amazon ($79.99)
4. Firegram Mini Wireless Bluetooth Earbud
The Firegram Mini Wireless Earbud is a very small, lightweight earbud that will fit easily into your ears. It comes with a one-button control, which makes it very easy to operate. Battery life afforded by the Firegram Mini earbud is decent, at 4 hours, along with a wireless range of 33 feet. One thing to note, is that this is a single earbud, and not a pair. However, at the price point, they are definitely worth considering.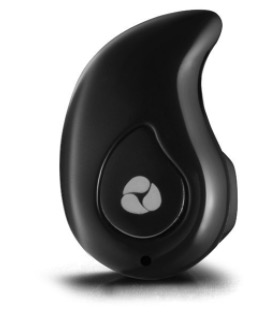 Buy on Amazon ($17.99)
5. Powerbeats3 Wireless In-Ear Headphones
The Powerbeats3 Wireless in-ear Headphones are another pair of good sounding headphones that you can consider for your iPhone 7. The connect via Class 1 Bluetooth, for stable, and reliable connection with your devices, and allow you complete freedom, whether you're working out, or simply enjoying your music at home. The battery life afforded by these headphones is simply great, as these can last you up to 12 hours, on a single charge. They can be charged with any microUSB cable, along with the one that comes inside the box. If you're looking for a great sounding pair of headphones, that are sweat, and waterproof, these are one of the best ones out there.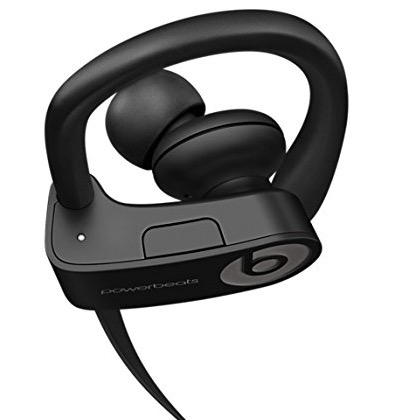 Buy on Amazon ($199.99)
6. Plantronics BackBeat Go 2
The BackBeat Go 2, from Plantronics, are great quality earphones that use Bluetooth to connect with your phone. They ship with a charging case, which can allow the earphones to run for up to 14 hours. Also, the gel-type ear stabilizer ensures that the earphones don't fall out while walking. However, they are not recommended for running.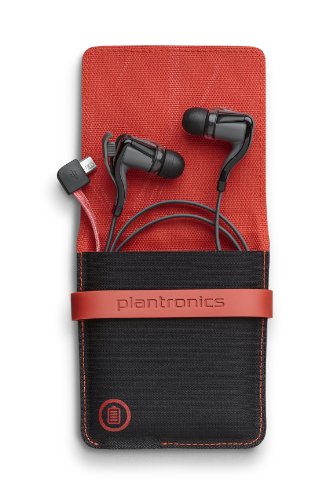 The BackBeat Go 2 are constructed with military grade technology, and are sweatproof, and waterproof, so you can use them even for intensive workouts.
Buy on Amazon ($59.33)
7. Bose SoundSport Pulse
The SoundSport Pulse earphones from Bose, come with a heart rate monitor built-in, which makes it easy to track your performance when you're working out. They feature both Bluetooth, and NFC, to pair with devices. You can download the Bose Connect app, which will allow you to get real-time heart rate readings from the earphones. The earphones also work with popular fitness apps, such as MapMyRun, Runtastic, and many more.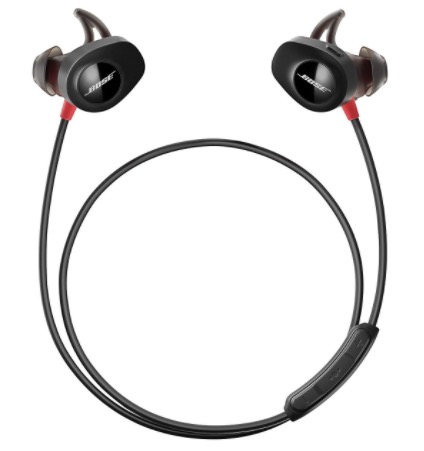 Buy on Amazon ($199.00)
8. Skullcandy Smokin' Buds 2
Skullcandy's offering, the Smokin' Buds 2, are another great option to consider. The wireless earbuds sound great (especially the black and red ones), and the sound is very crisp and clear. The earphones also come with noise cancellation capabilities, which are admittedly "just decent", but should serve users well, unless they are trying to listen to music in a very noisy environment.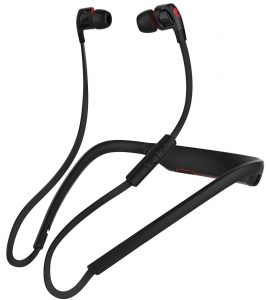 However, this also means that the earphones are perfect for use on the road, as they will always keep the listeners aware of their surroundings. The battery life of the Smokin' Buds comes in at around 6 hours, which should prove more than sufficient for most people.
Buy on Amazon ($41.99)
9. SoundPEATS Bluetooth Headphones
The SoundPEATS Bluetooth headphones come with Bluetooth 4.1 connectivity, along with aptX+ support. They can connect to two devices simultaneously, so you can easily switch between devices, on the go. The earphones last for up to 6 hours on a single charge, and have a standby time of up to 150 hours, which is simply amazing.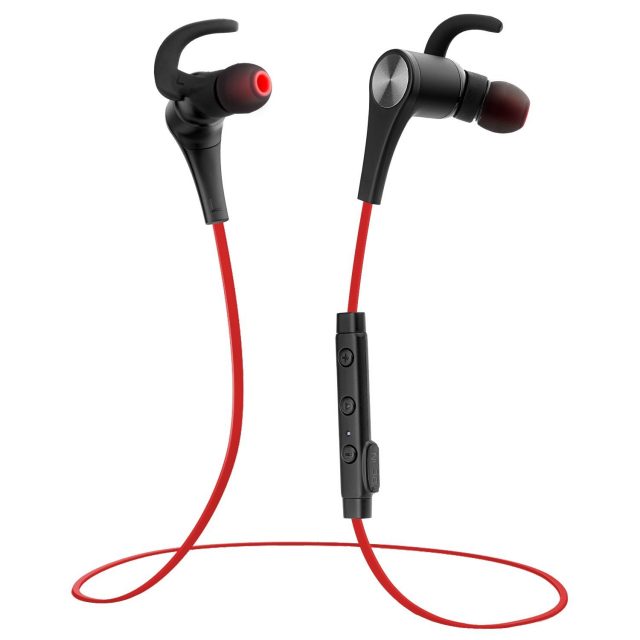 Also, the SoundPEATS earphones are sweat resistant, and can thus be used for working out, as well. They also have an inline mic, as well as volume controls, so you can answer calls directly from the earphones, without having to take your phone out.
Buy on Amazon ($26.99)
10. TaoTronics Bluetooth Headphones
The TaoTronics Bluetooth Headphones, are a pair of wireless headphones that are also the one of the best selling headphones on Amazon. They are perfect for working out, as they come with a snug, and secure fit, which allows them to stay inside your ears, even during intensive workouts, and running. The built-in magnets in the headphones will allow you to securely attach the two earpieces together, for easy portability. Also, the headphones come with noise cancellation, so you can use them for calls, and not worry about background noise interrupting your conversation. Thanks to the aptX support that these headphones offer, you will get crystal clear sound with compatible aptX devices.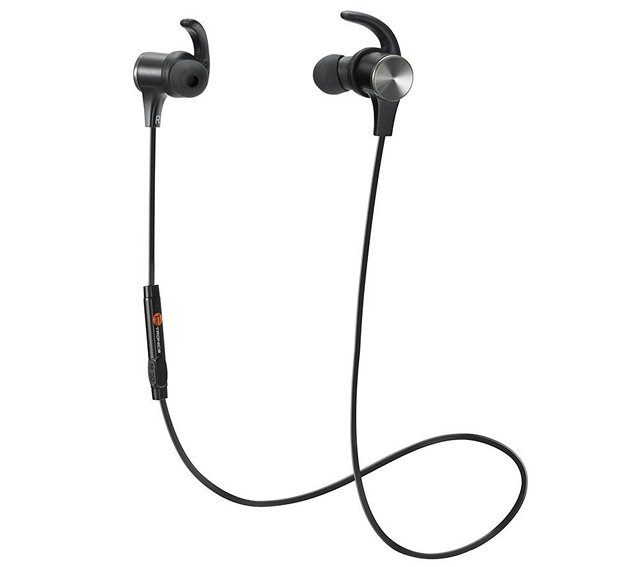 Buy on Amazon ($35.99)
SEE ALSO: 10 Best Wireless Earbuds That You Can Buy
Check Out These AirPods Alternatives for Your iOS Devices
These are some of the best wireless earphones that you can buy right now, instead of waiting for the AirPods. While they don't offer a lot of the advanced functionality that AirPods do, they will work perfectly fine for the way most people use their headphones. So, if you're not interested in waiting for the AirPods release date, or if you just don't like them, these are the wireless earphones you should be considering as your next purchase. As always, if you know of a great sounding pair of wireless earphones that you think should be covered in this list, do let us know about them in the comments section below.