Asus has launched two new OLED gaming monitors at Gamescom 2023 with extremely impressive specs under the hood. They always seem to always be pushing the boundaries when it comes to monitors, being the first back in 2022 to break the 500Hz refresh rate barrier. Let's check out what's new about two of their recently announced OLED monitors at Gamescom 2023.
Asus ROG Swift OLED PG32UCDM: Specs and Features
The new ROG Swift OLED PG32UCDM is the first of its kind. Being capable of outputting 4K resolution with a super smooth 240Hz refresh rate is the perfect combination for a gaming monitor. Whether you're an avid e-sports gamer who prefers a high refresh rate or someone who enjoys single-player experiences at a crystal clear resolution, this monitor is appealing to use in both these use cases.
It is claimed to be the world's first 32-inch 4K 240Hz OLED display. Given that it has a Quantum Dot OLED panel, it definitely takes the cake when compared to other OLED monitors. A graphene film is present behind the monitor's panel, along with a custom passive heatsink that keeps the internals cool without a fan. By implementing it, Asus is able to keep the monitor thin and let the panel go up to 1000 nits of peak brightness.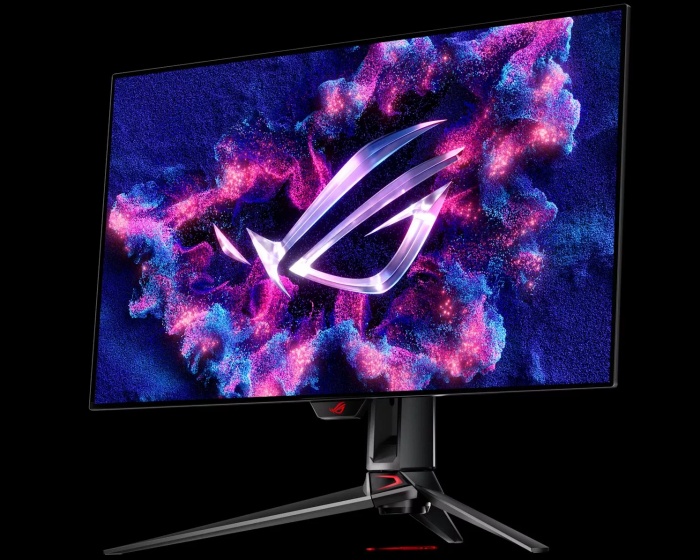 Because it's an OLED panel and not IPS, the response time of the new ROG Swift OLED PG32UCDM is dramatically low. ASUS is claiming a 0.03ms response time, with strong motion blur performance. It will also be compatible with Nvidia G-Sync & AMD Freesync. In terms of connectivity, this monitor will be equipped with HDMI 2.1 & DisplayPort 1.4 ports.
Asus ROG Swift OLED PG34WCDM: Specs and Features
The Asus ROG Swift OLED PG34WCDM is the second monitor that Asus officially announced at Gamescom 2023. This is a curved display, with an aspect ratio of 21:9 making it an ultrawide monitor. With an 800R curve, the immersion is better and it also helps with viewability. While this monitor does not feature Quantum Dot technology like the one above, it still sports an impressive OLED panel with a peak brightness of 1300 nits.
By the way, while the peak brightness numbers are impressive, it is using WOLED (White OLED) technology instead of QD-OLED (Quantum Dot OLED). This kind of panel can emit additional white light to increase the peak brightness numbers. That's how it is able to reach 1300 nits. It works well but doesn't compare to the level of clarity offered by Quantum Dot. In terms of connectivity, it has DisplayPort 1.2 support along with HDMI 2.1. It also has USB Type-C PD Charging, supporting the ROG Ally handheld console as well.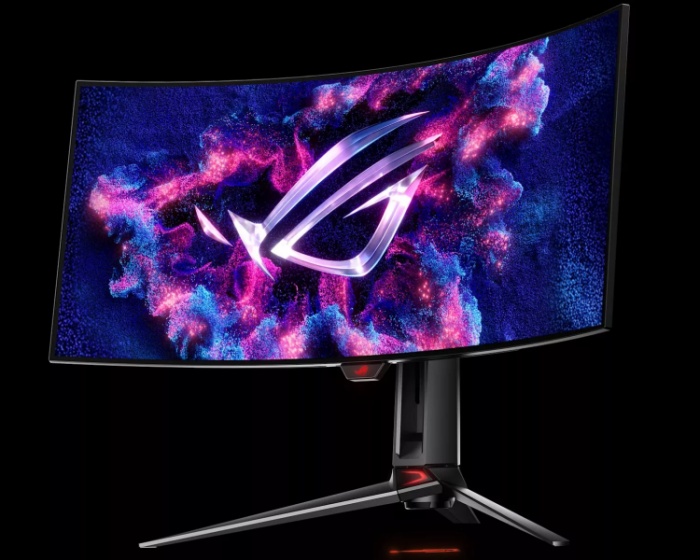 The gaming monitor outputs at the 3440 x 1440 resolution, and supports up to 240Hz refresh rate. The motion clarity and response time on these OLED panels are definitely better than on IPS. This brand-new gaming monitor is no exception with Asus claiming a response time of 0.03ms. They've implemented a custom heatsink here to keep things cool. They did not mention the use of Graphene material for this model though.
Price and Availability
There's no word on the pricing of the ROG Swift PG32UCDM and the PG34WCDM as of now. Although, the ROG Swift PG32UCDM will definitely be expensive when it launches in the market. We estimate the price to be either above or in the ballpark of $1000.
Both monitors will be out in early 2024. So, what are your thoughts on the upcoming ROG Swift series gaming monitors? Are you impressed by the hardware? Let us know in the comments below.
---
Load More