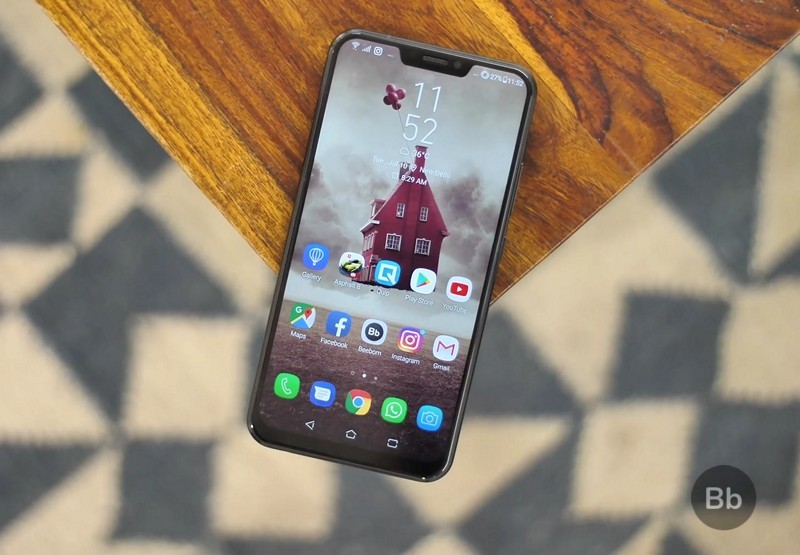 In the list of trends that are steadily making their way to each phone, gesture navigation takes the spot right after the notch. Yes, every phone maker is now attracted to the idea that they can offer even more screen real-estate to the users by removing the on-screen navigation buttons at the bottom.
Asus is the newest company to join the crop of Android makers and has added gestures to its flagship ZenFone 5Z smartphone via a new update. This option is available in the 'navigation bar' settings menu, which you can find in the display settings on your device. This will replace the traditional nav bar buttons.
As for how the gestures work, they aren't similar to the implementation on the iPhone X and Android Pie but instead, takes cues from its arch-nemesis in its price bracket – the OnePlus 6.
Yes, as you can see below, the ZenFone 5Z will allow you to swipe up from the center bottom to go home and swipe from either the right or left button to go back or to the Recent apps screen respectively. You can customize which positions trigger which actions depending on what you're more comfortable with.
The navigation gestures have found their way to the ZenFone 5Z with a new ZenUI update, build number 80.30.96.71, that is said to be rolling out in batches. This OTA update should be available to you in the coming days but you can head to the 'Software Update' option in the 'System' setting to check if they've arrived or not.
Our device is currently running build 80.11.37.95 and we haven't received the latest build just yet. We will be doing an in-depth test of the gestures once the OTA update lands on our ZenFone 5Z.
If you have already received the gesture UI on your device, let us know whether you find them fluid and worth the switch from the traditional navigation bar buttons.
---