Over the last few years, OnePlus has mastered the formula of making some great smartphones at prices that are hard to beat. The company has been tasting success ever since the launch of OnePlus 3 and well, the all new OnePlus 6 builds on the same momentum. It's got a brand new design, it's more powerful, the cameras are improved and yes, it's a little pricey (starting at ₹34,999). So, does the OnePlus 6 carry on the winning streak of OnePlus? Is the OnePlus 6 the phone you should rush to buy? Let's find out in our OnePlus 6 review.
OnePlus 6 Specifications
Before we start, here's what the OnePlus 6 offers on paper:
Dimensions and Weight
155.7 x 75.4 x 7.8 mm
177 grams
Display
6.28 inch Optic AMOLED
2280x1080p, 19:9 ratio
Gorilla Glass 5
Processor
Octa-core Qualcomm Snapdragon 845
Adreno 630
RAM
6/8GB
Storage
64/128/256GB non-expandable
Rear Cameras
16MP f/1.7 + 20MP f/1.7
Dual LED flash, OIS+EIS
4K@60FPS, 720P@480FPS
Front Camwera
16MP f/2.0
EIS, 1080p
Battery
3,300 mAh
Dash Charge
Software
OxygenOS (Android 8.1 Oreo)
upgradable to Android 9 Pie
Sensors
Fingerprint, accelerometer, proximity, compass, gyro
Connectivity
Wi-Fi 802.11 a/b/g/n/ac
Bluetooth 5.0, USB-C, headphone jack
Price
Starts at ₹34,999/$529
What's In The Box
The OnePlus 6 comes in a usual OnePlus box and the usual contents. There's a clear-black-ish case too, which is nice. Anyways, here's what's in the box: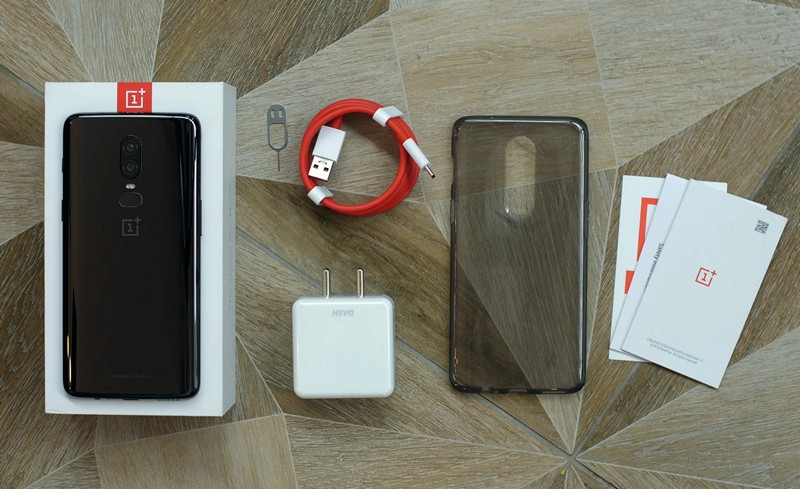 OnePlus 6, obviously
Dash Adapter
USB-C cable
SIM ejector tool
Booklets and manuals
Design and Build Quality
As we already know, the OnePlus 6 brings an all new glass design and no, it's not for wireless charging, which is weird because almost all glass phones out there support wireless charging. Anyway, we have the Mirror Black variant, and it looks really premium. I know, the Mirror Black variant is glossy and attracts fingerprints but it looks really good and is a pleasure to hold, until it gets dirty. Look, you kind of have to clean it every 2 minutes or something but once you clean it up, it looks stunning.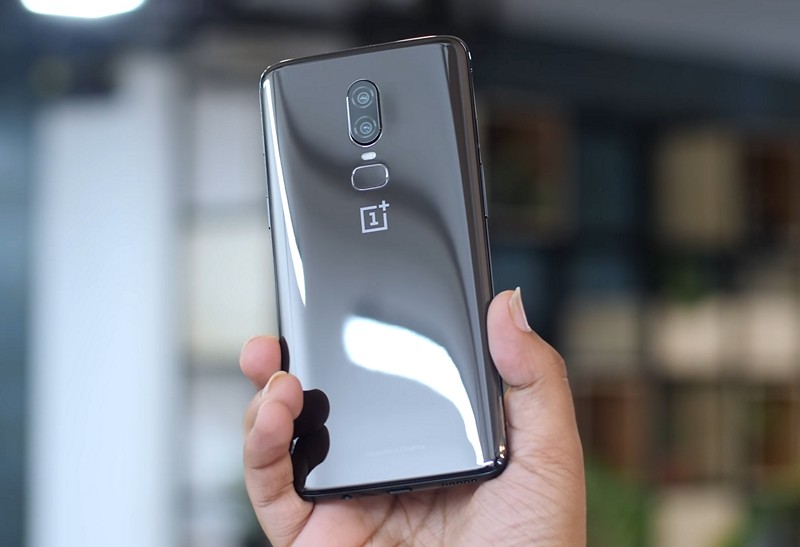 The glossy glass design also means that the phone is slippery. I mean, I was always scared about dropping it because well, glass phones have earned that reputation, haven't they? But the good thing is, if that's a problem for you, you can always go for the Midnight Black variant, which has a matte finish and is more grippy.
While all of that is well and good, the most debated thing about the OnePlus 6 design is the notch! I know the debate is never going to end but if you ask me, I have gotten used to the notch and sooner or later, we all will have to. I mean, love it or hate it, rumors suggest that most phones this year will come with a notch, so we don't have a choice but to accept the notch, unless we see phones like the Vivo Apex become a reality.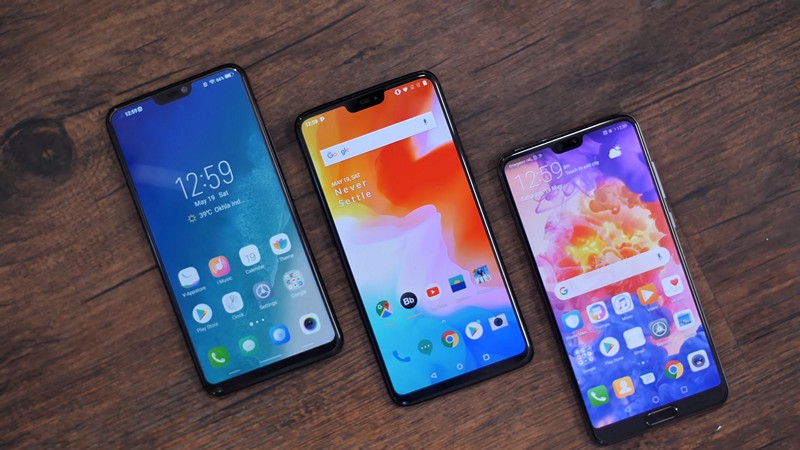 Plus, there's an option to hide the notch here and since it's an AMOLED display, it just blends in perfectly.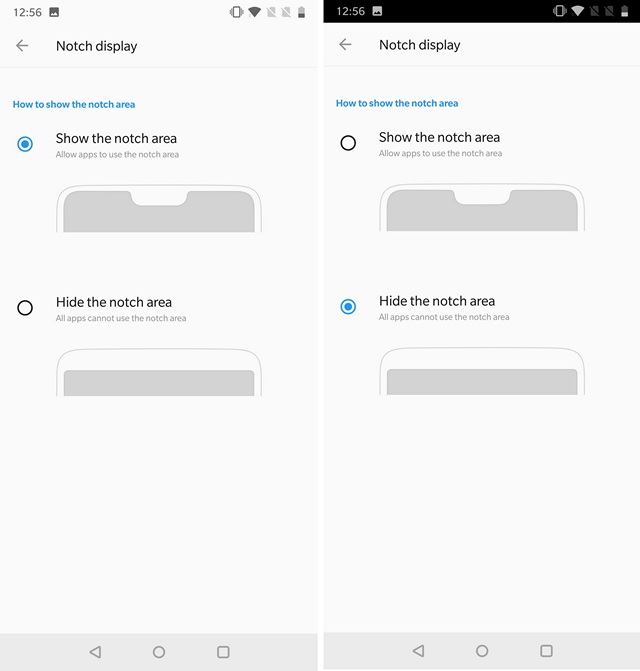 Moving on, the OnePlus 6 is water resistant. There's no IP rating but OnePlus says it's "daily water resistant", which kind of annoys me. I mean, if you are saying water resistant, at least certify it. The "daily water resistant" moniker is just a lazy term. Anyways this means that the OnePlus 6 should be safe in case of light rainfall or a few drops of water but don't take it swimming just yet.
Apart from that, the buttons on the OnePlus 6 are great. They are tactile and nice. The alert slider is on the right, which makes sense because it's easier to access and the fingerprint scanner is rectangular now. It was awkward to use at first but I have gotten used to it. Plus, it's fast, so that helps. There's also the USB-C port and the headphone jack.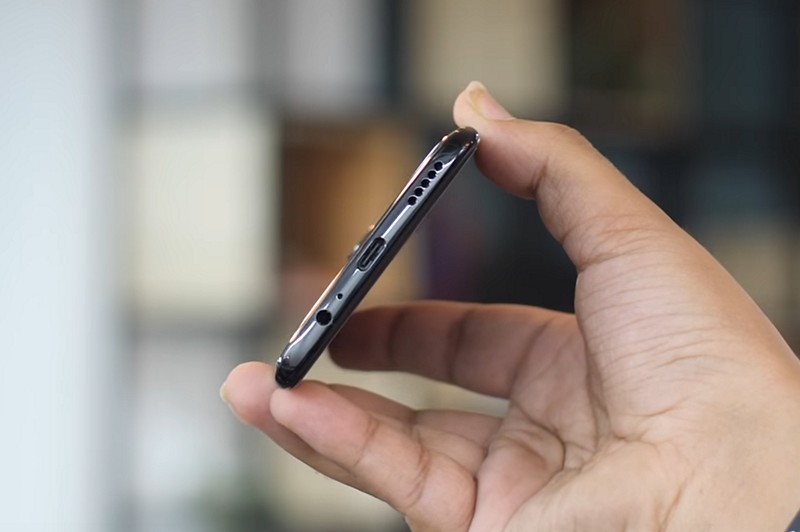 To sum things up, the OnePlus 6 has a great design. The new glass back looks and feels great, the alert slider is moved to the right position, the fingerprint scanner is fast and overall, it's just great. There's no wireless charging or IP rating but I don't think they are deal breakers.
So yes, the OnePlus 6 has an almost perfect design but that is if you are perfectly fine with that notch!
Display
Now let's talk about the display that looks really good, all thanks to an-almost all screen front. It's a 6.28-inch Optic AMOLED display (2280x1080p) and it looks really good. I mean, the color reproduction is great, the viewing angles are good and it's very bright, so sunlight visibility is on point. And since it's an AMOLED display, the blacks here are gorgeous.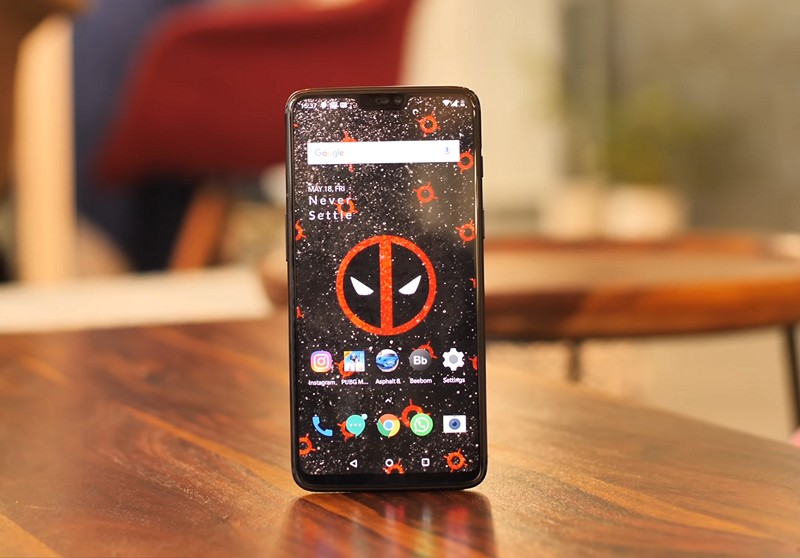 Also, if you don't like the colors on the display, Oxygen OS gives you an option to adjust the color calibration, which is really cool.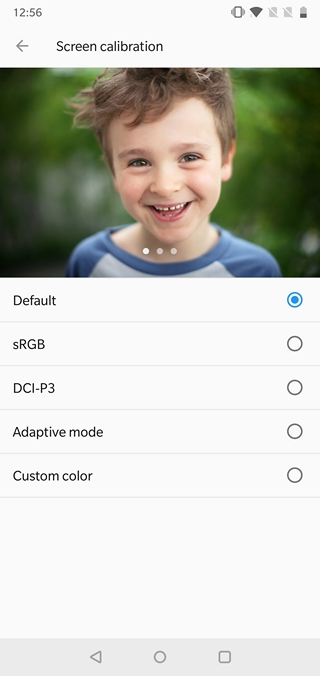 There's Gorilla Glass 5 here, so the display here should be safe against usual scratches and scuff.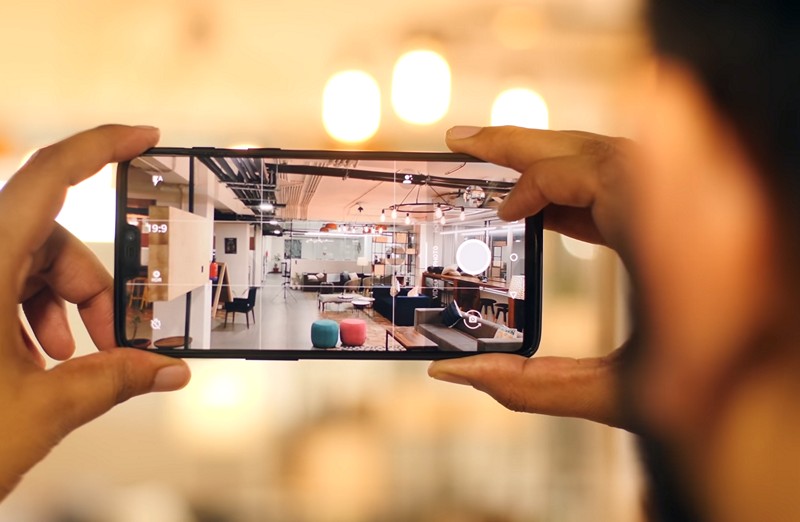 All things considered, I really love the display on the OnePlus 6 even with the notch and I don't have any complaints with it. I know it's not QHD but it does not really make a huge difference here, especially at the price of the OnePlus 6.
Speakers
The beautiful AMOLED display makes up for a great multimedia experience but do the speakers on the OnePlus 6 complement the experience? Well, there are no stereo speakers here, which is kind of sad but the speakers on the OnePlus 6 are loud enough and I like the fact that the sound does not distort even at max volumes.
Overall, the levels are good. There's no base, but it's a phone speaker, so let's leave that behind, shall we? To be honest, the OnePlus 6 speakers are decent enough but nothing out of the ordinary.
Cameras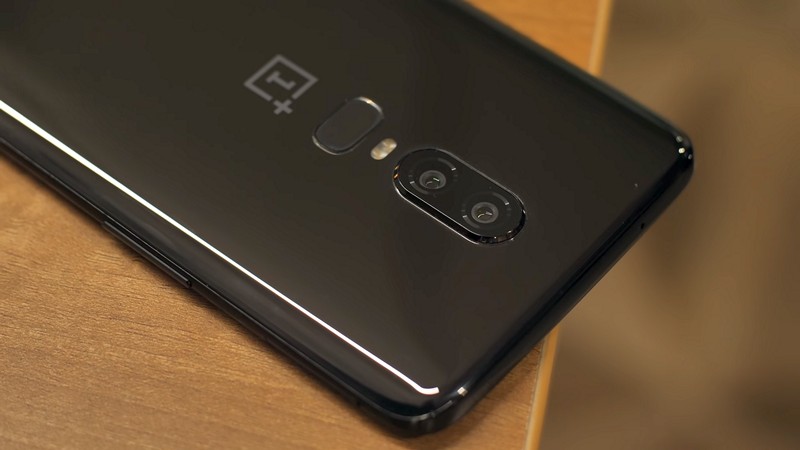 Next up, we have the cameras, which have undergone quite a few upgrades. The OnePlus 6 packs in a 16MP f/1.7 plus 20MP f/1.7 camera setup on the back. I know, it sounds like the same camera on the 5T but there's OIS now and the sensor is larger.
Enough specs though, let's check out what the cameras can do.
As you can see, the photos from the OnePlus 6 have great colors, great detail and decent dynamic range. The colors at times do seem a bit oversaturated but I think it's fine. In low light, the OnePlus 6 clearly captures a lot of light, plus, the colors are amazing and the photos have incredibly low noise. Here's one of my favorite photos because it was a moving shot and yet OnePlus managed to capture things perfectly. Compared to the OnePlus 5T, the OnePlus 6 cameras do seem better.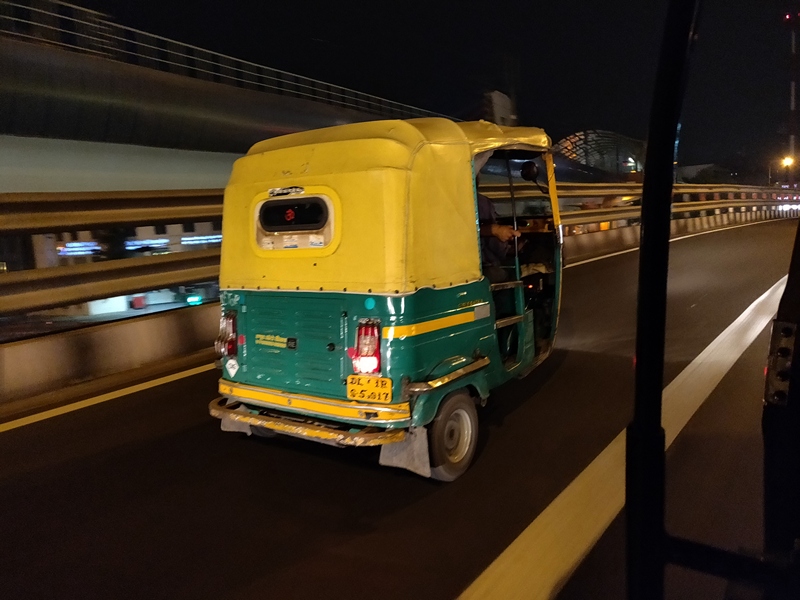 Then, there's Portrait Mode, which is kind of a mixed bag. Here are some portrait mode photos we took:
The portrait mode here takes decent photos, especially in good light but, I don't like how the camera just smoothens out the details on the face. Also, the edge detection can be finnicky. The problems persist in low light portrait mode shots too.
Don't get me wrong, the Portrait Mode photos from the OnePlus 6 are decent, especially in good light but don't expect much in low light.
Moving on to videos, the OnePlus 6 captures 4K@60FPS, so I tried that out. And well, the video looks really great even though it's not as stable as I'd like. Plus, the camera does have problems focusing. I also tried out 4K@30FPS and it has this weird problem. No matter how straight I kept the phone while recording a video, the videos always came out tilted at an angle.
Honestly, if you want stable nice looking videos from the OnePlus 6, just shoot at 1080p, it's just way better than what you get in 4K. Check out the videos below:
There's also Super Slow mo support, which is not as super, because hey, it's shooting at 480 frames per second, while super slow mo on S9 and P20 Pro captures 960 frames per second. Having said that, the super slow mo on OnePlus 6 brings advantages, like the ability to shoot 60 seconds on super slow mo and choose which part to slow down. Check out the super slow mo video we shot above at 6:39. Well, it looks cool but this only works well when there's ample light.
Let's talk about the front camera now. On the front, there's the 16MP f/2.0 camera and it's pretty great.
The selfies taken in good lighting have great detail. Also, the dynamic range is brilliant too. In low light, the photos are fine but the face just seems smoothened out due to noise. There's no Portrait Mode here but OnePlus says it's coming very soon.
Overall, I think the OnePlus 6 has great cameras. The portrait mode is average, just like it was on the 5T and 5 but other than that, it's pretty good.
Performance
Along with the great cameras, the OnePlus 6 also comes with some great hardware on-board. It's got top of the line specs, including the Snapdragon 845 and up to 8GB of RAM, which should translate into insane performance and well, you guessed it, it does.
The OnePlus 6 handles anything you throw at it. I mean, heavy games like PUBG mobile, Marvel Future Fight and Asphalt 8 don't even make this phone break a sweat and since there is 8 gigs of RAM, multitasking on this phone is a breeze.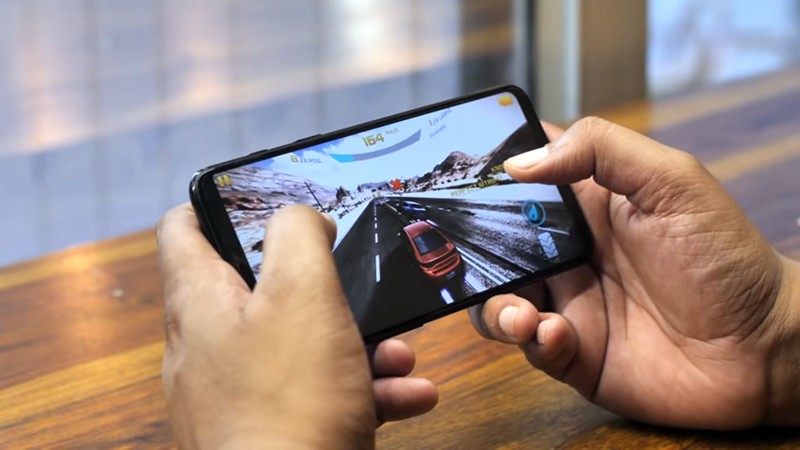 If you are wondering about the benchmark scores, the OnePlus 6 is obviously at the top of the hill. Here, take a look at the scores:
Honestly, I haven't faced a single lag or stutter on this phone, which is also because the OxygenOS on-board is a bug-free and smooth experience.
Software
OnePlus 6 comes with Oxygen OS on top of Android 8.1 and I like it. OxygenOS is basically stock Android with added features and I appreciate that. I mean, I really like the features on OnePlus' skin. For instance, there's Face Unlock, which is really fast and works even in the dark, thanks to the Assistive Lighting feature.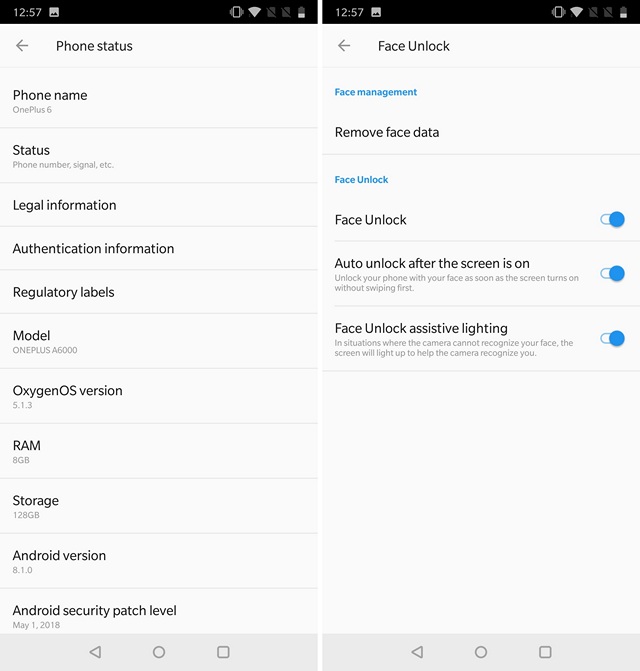 There's also native app locker, the cool dark theme, some handy gestures and more.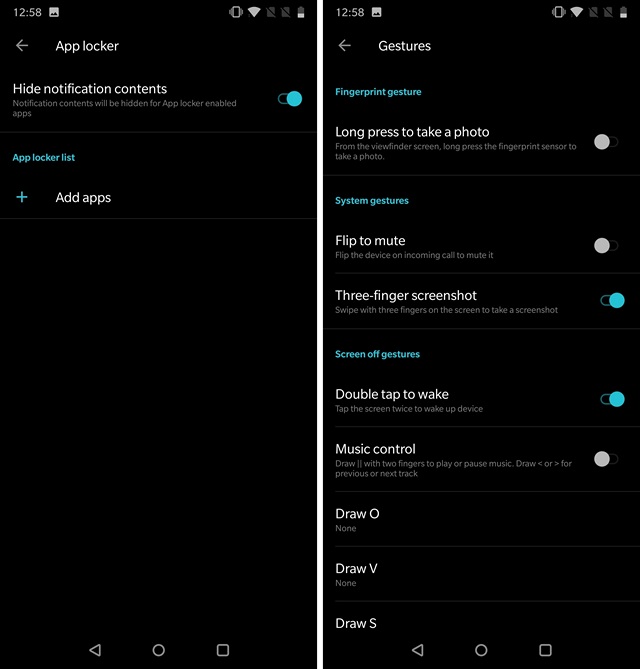 There are also iPhone X like gestures here, which I am not a fan of. I mean, the swipe up to home gesture is nice but the multitasking gesture kind of feels slow.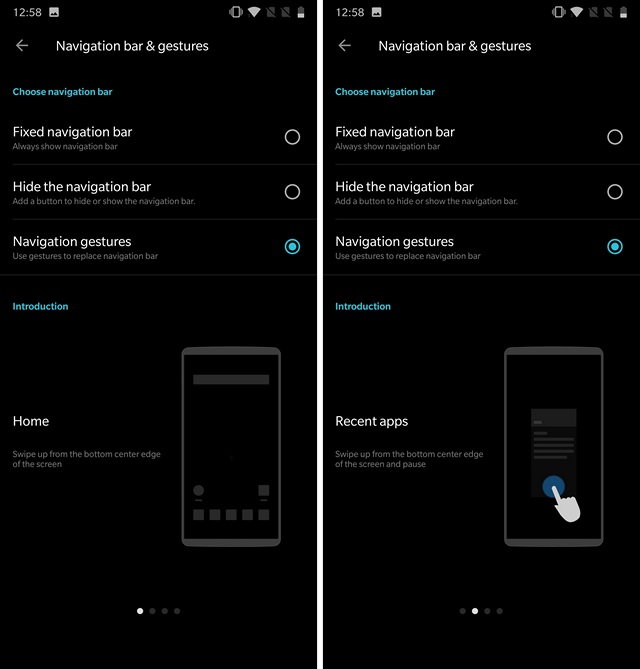 Other than that, OxygenOS handles the notch really well, and it's not just Oxygen OS, I even found third party apps and games working well with the notch. There was one exception that was the WhatsApp Status feature, but I think there should be an update soon.
Coming back to OxygenOS, it's an Android skin that looks good and works really well. Plus, OnePlus is even fixing the updates this time. I mean, Android P beta is already available for the OnePlus 6 and it comes with Treble support. That's just amazing.
Battery and Charging
Speaking of amazing, Dash Charge! OnePlus' charging technology is no doubt the fastest of them all. In fact, we even saw that in our ultimate fast charging battle video. The OnePlus 6 goes from 15 to 70 percent in just half an hour. And charges fully in just around 1 hour and 15 minutes. It's awesome.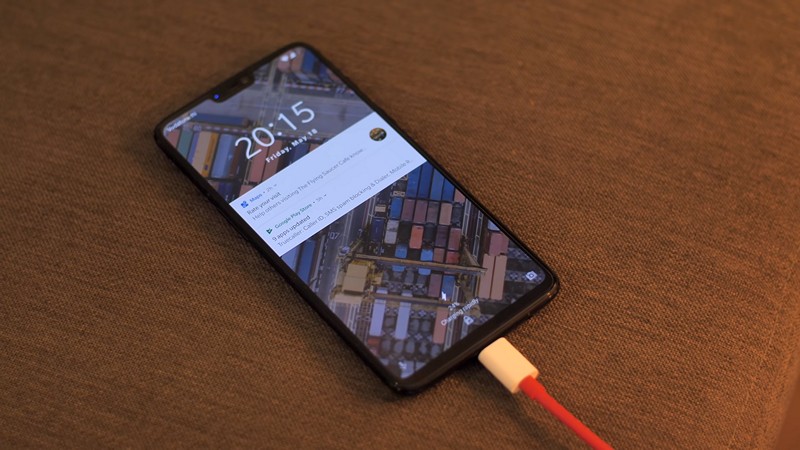 It's a 3,300 mAh battery here, like the 5 and 5T and when it comes to battery performance, the OnePlus 6 performs fairly well. I mean, starting my day at 100%, the OnePlus 6 would be around 40% by the end of the day on moderate usage, which involved me making calls, texting, playing some games and using social media. Even on heavy usage when I took a lot of photo and videos, the phone lasted me for around 12 hours, which I'd say is pretty great.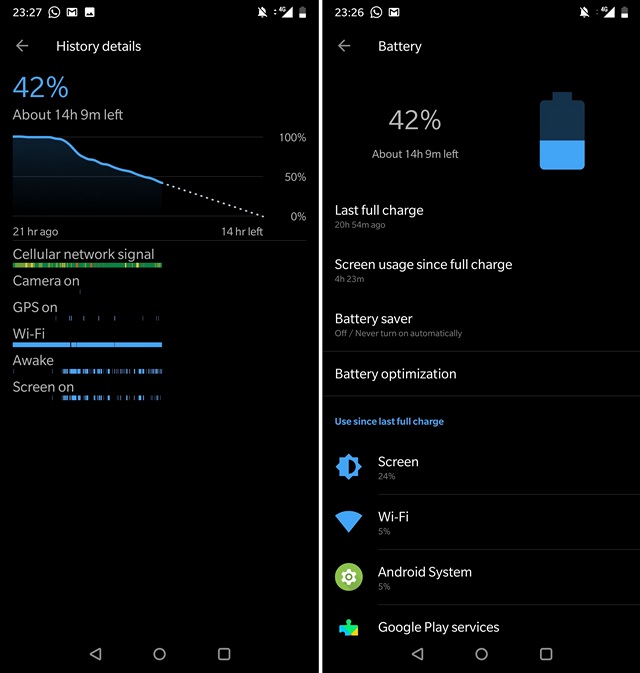 Connectivity
The OnePlus 6 comes with all the modern connectivity options we have come to expect from modern day high-end smartphones. It has NFC, Bluetooth 5.0, dual SIM with dual 4G VoLTE support, Wi-Fi 802.11 a/b/g/n/a etc.
OnePlus 6 Review: A Little Pricey But Still Hard to Beat
So that was everything. Now, let's move on to most important question. So, does it bring more value for more money? Well, in my opinion, yes, it does. I know there's no IP rating, a QHD display and wireless charging but they aren't really dealbreakers. There's the notch though, which can be a dealbreaker for some.
Having said that, the phone is offering a premium design, top-end hardware, amazing software, decent battery and some great cameras and all of that at under for a starting price of ₹34,999. So, while it's costlier than the 5T, it's definitely worth the price.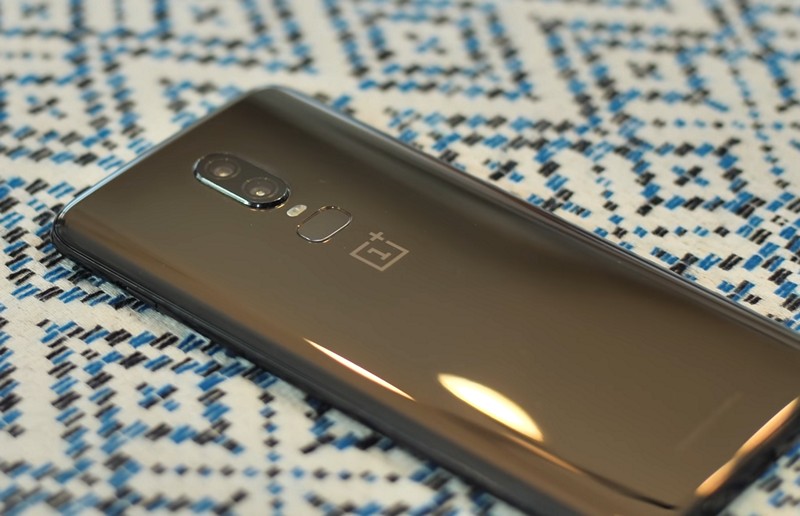 Just think about it, what's the competition here? The Pixel 2, well, that has a Snapdragon 835 and a bland design. The S9 does have the Snapdragon 845 but comes with the Experience UI and costs almost 60,000 rupees. There's also the new Honor 10, which I am yet to test but I am not a fan of EMUI or the new flashy design, so I will take the OnePlus 6 over it anyday.
So, should you buy the OnePlus 6? Well, if you are looking for a new phone, the OnePlus 6 is a no-brainer. It's a phone worth recommending.
I know there's no IP rating, a QHD display and wireless charging but they aren't really dealbreakers. There's the notch though, which can be a dealbreaker for some. Having said that, the phone is offering a premium design, top-end hardware, amazing software, decent battery and some great cameras and all of that at a starting price of ₹34,999.
Pros:
Premium design
Beautiful display
Improved cameras
Flagship performance
OxygenOS is great
Dash Charge is great
Decent battery life
Cons:
No IP rating
No wireless charging
Still no QHD display
The "notch"
Buy OnePlus 6 from Amazon (starts at ₹34,999)
SEE ALSO: OnePlus 6 Avengers Edition Hands On: All That Glitters is Gold
Buying the OnePlus 6 or Waiting for 6T?
So, that was our review of the OnePlus 6. The new OnePlus flagship should carry on the momentum that the OnePlus 3 created but that's what we think, what about you? Are you okay with the "notch" in the OnePlus 6 or you will wait for the OnePlus 6T, which is apparently coming? Tell me your thoughts in the comments section down below.
---
Load More