Less than a month after rolling out Windows 11 as its latest desktop operating system to Insiders in the Dev channel, Microsoft has now announced Windows 365, its new thin Windows PC client for businesses in the Cloud. It arrives as an expansion to the Microsoft 365 software suite. So, what is Windows 365 Cloud PC, how does it work, and how it differs from Microsoft's existing remote desktop solution, Azure Virtual Desktop? That's exactly what we will discuss in this article.
Windows 365 Cloud PC: Explained (2021)
Microsoft has described Windows 365 as a "cloud service that introduces a new way to experience Windows 10 or Windows 11 … to businesses of all sizes". However, many are already arguing that it's a whole lot of PR to repackage Azure Virtual Desktop in a more swanky avatar at a premium price. We will try to get to the bottom of it as part of our in-depth look at the upcoming Cloud PC service in this article.
What is Windows 365?
Windows 365 is a new SaaS (Software as a Service) offering from Microsoft, combining the power, security, and convenience of the cloud with the versatility and simplicity of a client PC. Much like the Azure Virtual Desktop, the new service delivers a cloud virtual desktop infrastructure (VDI) platform that offers virtual desktops and remote apps for a subscription fee. In a press statement, Microsoft expressed hope that the new Windows 365 service will help teams and organizations be more agile and productive.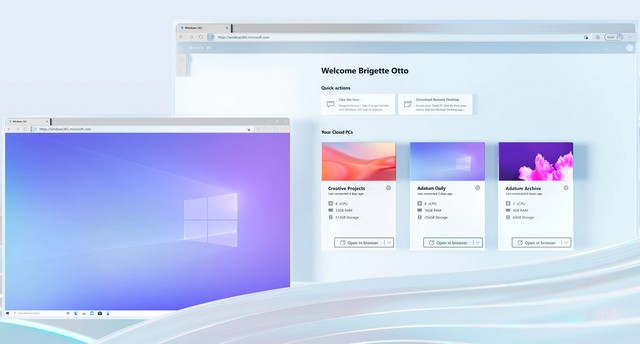 According to Microsoft, Windows 365 would allow users to "securely stream (their) personalized Windows experience, including the desktop, apps, settings, and content, at any time to any device." The company claims that the service would modernize the way Windows experiences are delivered for anyone on any device. Plus, it would also offer a premium experience to end-users, who no longer need to worry about the PC slowing down or a spotty internet connection. "It's easy to use and just as easy for IT to manage using familiar tools and processes," said Microsoft in its official Windows 365 documentation.
In simple terms, Windows 365 offers a Windows-based Cloud PC that you can access using a web browser on your Windows PC as well as a Linux computer, Chromebook, Mac, iPad, iPhone, and Android device. At its core, it is a thin client that offers remote Windows desktops to businesses as they look to embrace remote working following their experience during the pandemic. Like Office 365, you can also use Windows 365 in any modern browser, like Google Chrome, Mozilla Firefox, Microsoft Edge, and Apple Safari.
Windows 365 Target Audience
Windows 365 is strictly an enterprise offering and not a consumer product for retail users. Businesses of all sizes are eligible to sign up for this Cloud PC service, meaning small companies with only a handful of employees as well as large corporations with thousands of workers spread across multiple locations around the world can all use Windows 365.
According to Microsoft chairman and CEO Satya Nadella, Windows 365 would provide "organizations with greater flexibility and a secure way to empower their workforce to be more productive and connected, regardless of location."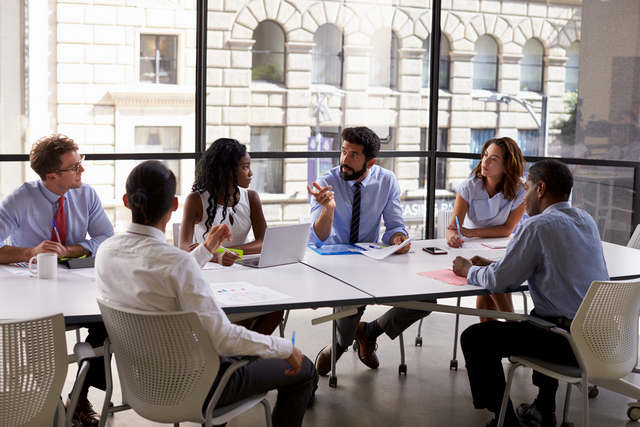 Even though businesses with even a single employee can technically sign-up for Windows 365, they will still have to deploy it by going through the same arduous process of creating, assigning, and managing the remote virtual desktop service through Microsoft Endpoint Manager – a complex and time-consuming task best left to corporate IT departments.
It remains to be seen whether Microsoft would later release a consumer version of the service with a one-click setup for retail users. But at least for now, it remains an entirely enterprise-oriented product. Until then, retail users can choose to upgrade to Windows 11 from Windows 10 today, and experience all of the new Windows 11 features. That includes the UI overhaul, Widgets panel, Microsoft Store with Android apps support, and more.
Windows 365 Security
Microsoft is harping on security as one of the cornerstones of Windows 365. According to the company, the product is "secure by design" and built with the principles of Zero Trust. With cybersecurity threats on the rise, you expect nothing less from a service that will have access to all of your confidential corporate data, which could be of immense benefit for cyber-criminals if they can break into the system.
According to Microsoft, your information in Windows 365 is stored in the cloud and not on the device, making it highly secure even when employees access the service from unsecured devices. Of course, you would expect any company to dwell extensively on the security apparatus for any enterprise-oriented offering. That's especially true for a cloud-based service that may have major consequences if malicious actors get access to private data in any way, shape, or form.
How to Set up Your Windows 365 Cloud PC?
As we have mentioned already, the Windows 365 setup process is complex, arduous, and best left to professional IT managers. Microsoft has designed the product as a fully-managed service that will require IT to assign and configure Cloud PCs using enterprise tools like Microsoft Endpoint Manager.
Microsoft claims that deploying Windows 365 would be a relatively easy undertaking for IT departments. You can check out the video below to get a closer look at the flow to deploy a Windows 365 cloud PC for your team. But as of now, at least, there is no consumer version and no easy setup option for would-be retail customers.
One of the interesting aspects of Windows 365 is the ability to change the Cloud PC's specs to match the demand on that device. According to Microsoft, this nifty feature will help organizations dedicate the right amount of resources to various users based on their requirements.
This ability to upgrade specs on the fly is new for Cloud PCs. As part of the plan, every virtual PC assigned to every user will have a "Resource Performance Score", which will inform IT managers about how well a remote PC is performing. In case of a weak score, you can add more RAM, CPU cores, or storage resources for that particular user.
Windows 365 vs Azure Virtual Desktop: What's the Difference?
Microsoft is yet to announce all the details for its upcoming remote desktop service, so it's difficult to pinpoint every similarity and difference between the two services. However, as per Microsoft's official blog post, the Windows 365 service will be far more streamlined than the existing Azure Virtual Desktop solution.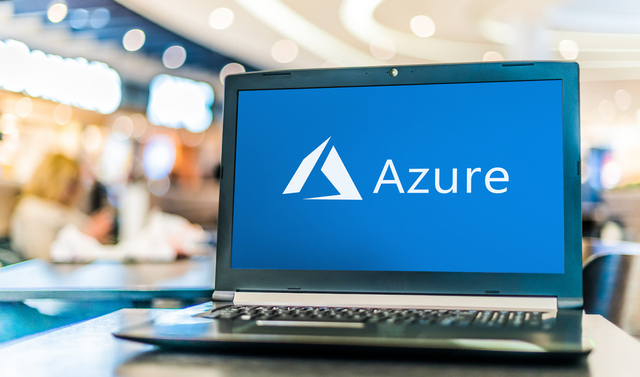 Cloud PCs are now much easier to set up for IT admins and much easier to use for remote workers. It will also apparently involve none of the complexity of setting up a full remote desktop environment in the Azure cloud, making it easier to deploy.
Windows 365: Device Compatibility
Windows 365 is a platform-agnostic service that you can virtually access from any device that can run a standards-based web browser. You can use it on Windows PCs as well as Macs, Linux computers, Chromebooks, iPhones, iPads, Android smartphones, and tablet PCs.All you need to access the Cloud PC service is a modern web browser like Chrome, Firefox, Microsoft Edge, Safari, Opera, etc.
Windows 365: Price and Launch Date
Microsoft is yet to announce anything on the pricing front but has mistakenly revealed one of the subscription tiers. While the price of the lowest-end Windows 365 Cloud PC with a single CPU, 2GB of RAM, and 64GB of storage is still under wraps, the Cloud PC with two CPUs, 4GB of RAM, and 128GB of storage is priced at $31/ month per user. That's not all, though. The Redmond giant will offer more SKUs, giving IT admins the choice to deploy an even powerful Windows 365 PC for remote workers.
Moreover, the Redmond giant has confirmed an official launch date for its new remote desktop service. Windows 365 will be available to businesses of all sizes starting from August 2, 2021. We will update this article with more pricing-related details once the service goes live next month.
Windows 365: Old Wine in a New Bottle?
While Windows 365 is a thin client at its core, the idea could still take off if Microsoft can market it right. Either way, the company says it will share more details about the service when it launches next month. Until then, it is anybody's guess as to how the service will be received and how it will fare in the long run. It will be interesting to see if many businesses will upgrade to Windows 365 from Azure Virtual Desktop? Meanwhile, on the question of virtualization services, check out how to install Hyper-V on Windows 10 Home and how to run Android on Linux using virtual machine.
---
Load More