Meta CEO Mark Zuckerberg just recently announced Instagram's take on the Telegram Channel feature with the introduction of Broadcast Channels. Zuckerberg debuted the feature through his own broadcast channel, where he intends to share future Meta-related updates with his followers. Initially, channels are available to select creators in the US, but Meta plans to expand the feature to more creators and users in the coming months. However, if you are eager to learn more about broadcast channels on Instagram, along with the steps to create a new channel and how to join them, then you have come to the right place. In this article, we will take an in-depth look at the Instagram Broadcast Channel feature.
Instagram Broadcast Channels: All You Need to Know (2023)
Before we explain what Instagram Broadcast Channels are, note that the rollout is limited at the moment. Moreover, you can currently use the broadcast channels feature only on your smartphone, as it is not yet available on the desktop website. Continue reading to learn what is an Instagram Broadcast Channel and how you can join one.
What Are Instagram Broadcast Channels
With the introduction of Broadcast Channels, Meta aims to equip creators with the ability to closely communicate with their audience and develop deeper connections with their communities on Instagram.
As a creator, you will be able to create a one-to-many public messaging channel to interact with your audience at scale. Only you will be able to send messages on your broadcast channel. You can invite your followers to join your channel by sharing the link via Instagram Stories. You can also update your profile and add the Broadcast channel link in your Instagram bio.
An important thing to note here is that the broadcast channel is accessible only to your "Followers". That means if someone wants to join your community, they will first have to follow you. Then only will they be able to gain access to your Broadcast channel. As mentioned in the official blog post, as a creator, Broadcast channels will help you to engage with your most interested fans.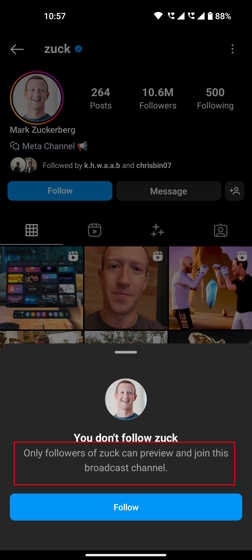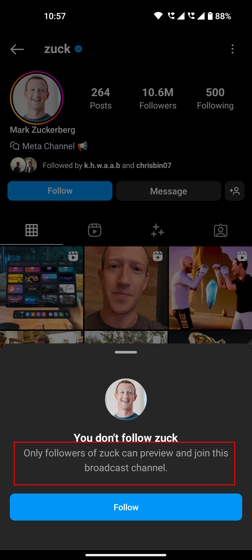 Being a follower, you can "read, react and vote" on your favorite creator's messages, updates, and polls. Broadcast channels will focus more on exclusivity, as indicated by Mark Zuckerberg. That means you can closely keep track of your favorite artists or Twitch streamers when you join a channel.
Creators can share exclusive content and updates on their channels before they are made available publicly. That means you can get access to crowdsource polls and channel exclusive content like behind the scene moments, texts, photos, videos, and voice notes, among other things.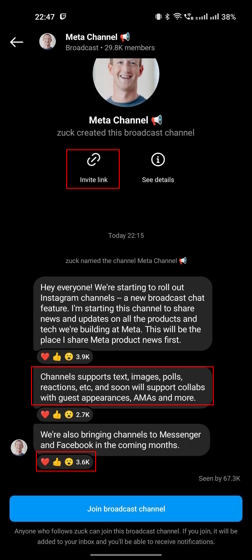 How to Join an Instagram Broadcast Channel
You can follow the steps below to easily join the Broadcast Channel of your favorite creators, provided you are following them on the social media platform.
If your favorite creator has access to the Broadcast Channel feature, you will either find the channel link in their Instagram story, or it will be pinned to their profile. Also, as an existing follower, you will receive a one-time notification when the creator creates a new Broadcast Channel.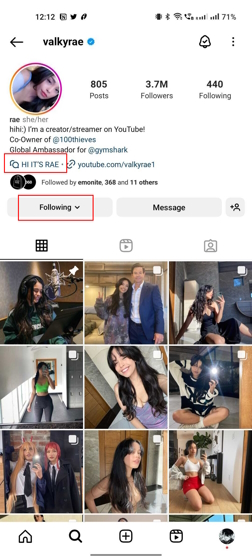 Once you click the link, you will be taken to the messages section and prompted to "Join Broadcast channel". If you are not an existing follower, you will be prompted to follow the Creator first.
If you are joining a channel for the first time, Instagram will give you a brief rundown of the feature. Click the "I Understand" button at the bottom to proceed and see broadcast messages. This is a one-time affair, and you won't see this pop-up message every time you join a channel.
Once you have joined a broadcast channel, it will appear in a dedicated "Channels" tab next to other messages in your Instagram Inbox. As mentioned above, Meta is slowly rolling out the feature and it is not available to everyone at the moment.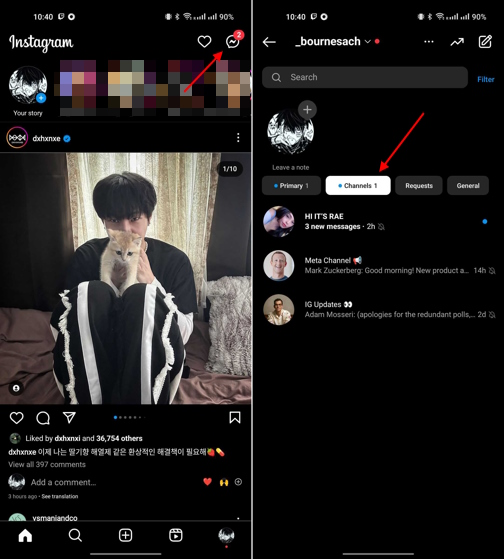 How to Create Instagram Broadcast Channels
Meta is currently testing Broadcast Channels with a handful of creators in the US. However, if you are a creator who wishes to gain access to the broadcast channels feature and build a community on Instagram, you can fill out an early access form (visit). Just open the link attached here and click the "Request early access" button. You will receive a confirmation once the feature is enabled on your account.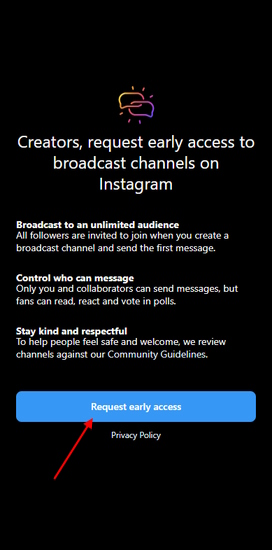 Once you get access, you can start a Broadcast channel from your Instagram Inbox. After creating your Broadcast channel by populating it with the required details, you can broadcast your first message. Further, as stated above, sending the first broadcast message will trigger a one-time notification, intimating your followers to join your channel.
As soon as your broadcast channel goes live, you can share the "Join channel" sticker in your Stories or pin the channel link to your profile. Users will see the broadcast channel link under the description on the creator's profile.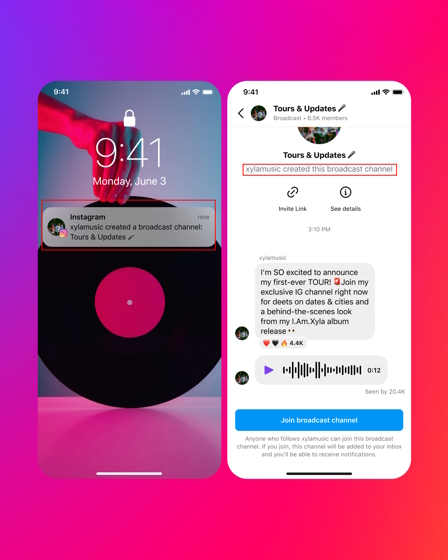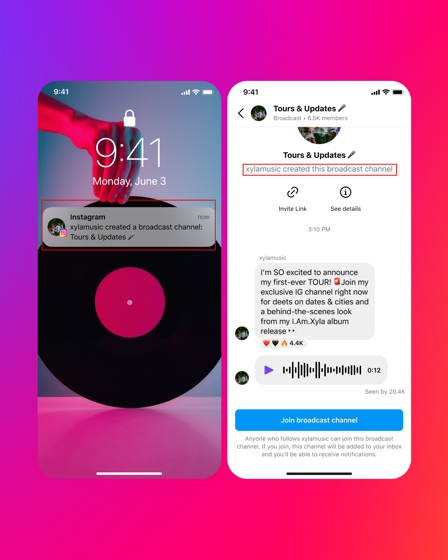 It is important to note that if you are a creator with Instagram Subscriptions active on your profile, you will have two different options to create a channel. Firstly, if you wish to keep your channel open to everyone who follows you, set the channel audience to "All Followers" in the Broadcast channel settings. However, if you want to share exclusive content on your channel, Instagram will provide you the option to limit your channel only to Paid Subscribers.
Instagram Channels: Creators to Follow Right Now!
 If you are looking to check out the feature works, here are the creators that are a part of the early access program of Broadcast channels. Head to their profile (on your smartphone) and look for the Broadcast channel link in their profile.
Instagram Broadcast Channels: Creating Connection with Followers
Instagram is trying to bridge the gap between creators and their audiences with the introduction of Broadcast channels. With this guide, we hope you have learned what are Broadcast channels and how you can join one with ease. While it's currently limited, it will be interesting to see how many creators join the wave and make their own channels – especially those behind a subscription paywall. That said, go ahead and hop into the channel of your favorite creator using the links above. Which Broadcast channels are you going to follow? Do let us know in the comments below. And while you are here, don't forget to check out how to use Instagram's chronological feed and disable activity status on Instagram using our in-depth guides.
---
Load More