Roughly three years ago, Jio showed us a demo of FIFA 19 cloud gaming at the AGM 2019 event. Fast forward to 2022, and the company is finally materializing its goals. Jio has launched the Beta version of its cloud gaming platform. Dubbed JioGamesCloud, it's an online cloud gaming platform that lets you play desktop titles on any device (be it your web browser, Android phone, or iPhone) without requiring high-end hardware. So if you are interested in Jio's cloud gaming service in India, follow our explainer on JioGamesCloud, its pricing, hardware requirements, performance, and more. On that note, let's learn how to use JioGamesCloud for cloud gaming in India.
Everything Explained About JioGamesCloud (2022)
In this article, you will learn all the details about the recently-launched JioGamesCloud service. From explaining what is JioGamesCloud to exploring its games library and pricing, we have covered all the aspects. So let's dive in and have a look at India's new cloud gaming service:
What is JioGamesCloud Game Streaming?
As the name suggests, JioGamesCloud is a cloud gaming platform launched by Reliance Jio in India. It's an online cloud gaming platform similar to Nvidia GeForce Now, Xbox Cloud Gaming, Amazon Luna, and now-discontinued Google Stadia. You can play desktop-level games, including AAA titles and casual games, on your smartphone, computer, tablet, TV, or Jio's STB box without downloading them on your device. The games are installed on Jio's cloud servers, and you can simply stream them on your device. You don't need a high-end PC or a gaming console to enjoy graphics-intensive games.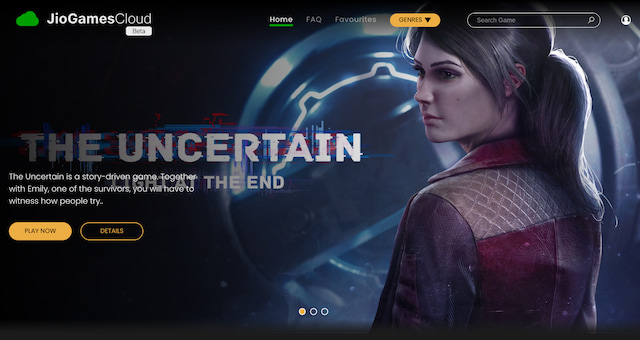 Currently, the platform has been launched in Beta, and only users who have access to the "Early Access Program" can play games on the platform. As for the back-end infrastructure, it seems JioGamesCloud has partnered with Nvidia and is running on GeForceNow's technology. Some Reddit users found the GeForce Now integration on Jio's Set-Top Box (STB), so you get the drift.
Apart from that, JioGamesCloud does not allow you to connect your Steam or EA library at the moment. You can only play titles already available on the platform. Sure, that's a bummer, but don't forget that the service is currently in Beta, and it might add new features before the stable release. As for the server locations, we have no information on this aspect yet. However, we tried out JioGamesCloud in Kolkata and New Delhi, and it worked fairly well (more on the performance below).
Is JioGamesCloud Free to Use?
Right now, JioGamesCloud is free to use, and anyone can join the Early Access Program to enjoy the available games on their devices. You don't even have to be a Reliance Jio network user. That said, Jio says that once the platform exits the Beta program, you will have to pay a monthly fee to play games on JioGamesCloud. So yeah, the Beta version of JioGamesCloud is currently free.
Requirements to Play Games on JioGamesCloud
As for the requirements, there are a few things that users need to keep in mind before playing games on the JioGamesCloud platform. They are as under:
Stable Internet Connection
As should be obvious, cloud gaming requires a stable internet connection. And as stated by Jio on their FAQ page, JioGamesCloud will run smoothly on your browser or smartphone if you have a bandwidth of 20Mbps. Other than that, you need a compatible device to use the platform and play games on JioGamesCloud.
Compatible OS/ Devices
Currently, Jio's cloud gaming platform is available on Android smartphones via the JioGames app, so it's likely you can access the service on Android tablets as well. On desktops, you can use the web app on Windows PCs, macOS, and Linux computers. For now, iPhone users can use the web app in Safari to stream games from JioGamesCloud.
I also tried running JioGamesCloud on a Chromebook, and it worked without any issues. That means any modern browser for Windows or Mac (likely Chromium-based) can run JioGamesCloud via the web app. As for TV support, if you have Jio's Set-Top Box, you can stream cloud games via the JioGames app. However, Android TVs have not received support for Jio's cloud gaming service just yet.
Controller Support
Coming to controller support, Jio states you can connect any Bluetooth-enabled or wired gaming controller to your device to play games on JioGamesCloud. Basically, your Xbox or PlayStation controllers will work fine on JioGamesCloud. For your information, Jio also sells a separate gaming controller for Rs 3,499 (Buy here).
List of Games on JioGamesCloud (December 2022)
As mentioned above, you can't sync your online games library from Steam and other gaming services to JioGamesCloud. Currently, there are only a limited number of titles available in the Beta version of JioGamesCloud. Some of them are Shadow Tactics, The Uncertain, Kingdom Come: Deliverance, Deliver Us The Moon, God's Trigger, Saints Row, and more.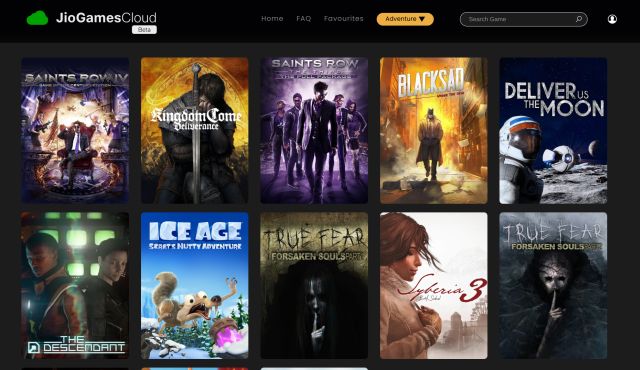 The library has been categorized into various genres, including Adventure, Action, Casual, Platform, Puzzle, Racing, and Sports. To list more games, you have access to Ice Age, Kill It With Fire, Steel Rats, Among the Sleep, Grip: Combat racing, Redout, Kick Off, etc. You can check out the complete list of games available on JioGamesCloud service in India right here:
Games
Shadow Tactics
The Uncertain
Kingdom Come: Deliverance
Deliver Us The Moon
God's Trigger
Silence
Koh Lanta
The Bluecoats North and South
Victor Vran
Fight of Animals
Fight of Gods
Saints Row IV
BlackSad
The Descendant
Ice Age
True Fear: Forsaken Souls
Syberia 3
Beholder
The Last Tinker
Castles
Pure Farming 2018
Millionaire
Viking Brothers 5
Pile Up! Box by Box
Yooka - Laylee
Kill It With Fire
New Yankee 6
Robin Hood
The Sisters
Mergaparty
Ben 10
Steel Rats
Cluster Truck
Rad Rodgers Radical Edition
Chariot
PAW patrol
Wonder Boy
Flashback 25th Anniversary
Toki
Among the Sleep
Escape Game
Professor Rubik's Brain Fitness
Rune Lord
Garfield Kart
Redout
Grip
ATV Drift and Tricks
Super Sports Blast
Fort Boyard
Dino Dini's Kick Off Revival
Urban Trial Tricky
How to Sign Up and Play Games on JioGamesCloud
In case you are wondering, you can register and freely play games on JioGamesCloud, even if you are a non-Jio user. Right now, it's free to use, but you will have to pay a monthly fee after the Beta program ends. In this tutorial, I'm testing JioGamesCloud on a Chromebook (in a browser), but the steps are similar for other devices as well. So let's look at how it works:
1. First, head to JioGamesCloud's official website to access the service. If you are using an Android phone or Jio's Set-Top Box, install the JioGames app (Free). Then, enter your phone number and authenticate with an OTP to register for a free account.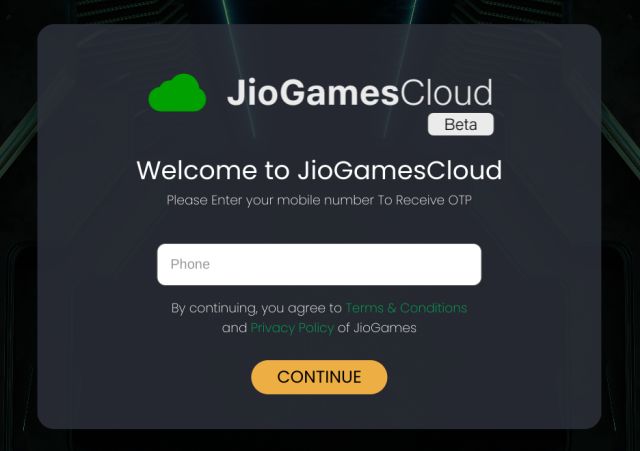 2. After that, open any game you wish to play and click on "Play Now".
Note: Remember that you will need to go to the "Cloud" tab from the bottom navigation bar in the Jio Games app on Android to access the cloud gaming service.

3. Now, JioGamesCloud will prompt you to enroll in the "Early Access Program". Fill out the required details and click on "Submit". The process remains the same on mobile as well.
4. Next, log out and wait 5 minutes to get whitelisted. Now, go ahead and log in to JioGamesCloud once again. This time, you will be able to play games on JioGamesCloud. Pick your choice of game and click on "Play Now".

5. A new window will then open up, and the game will start loading. Here, press any key to continue the game.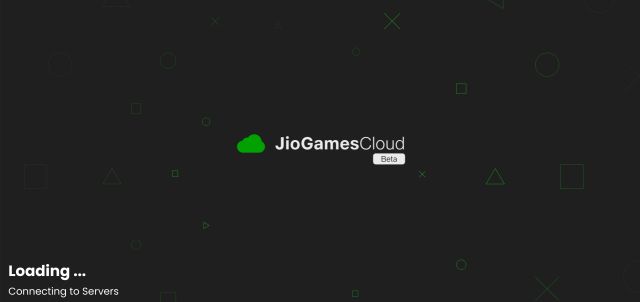 6. At the bottom, you can choose the resolution (up to 1080p) and bitrate (up to 16Mbps). You can also click on the controller icon to enable or disable it.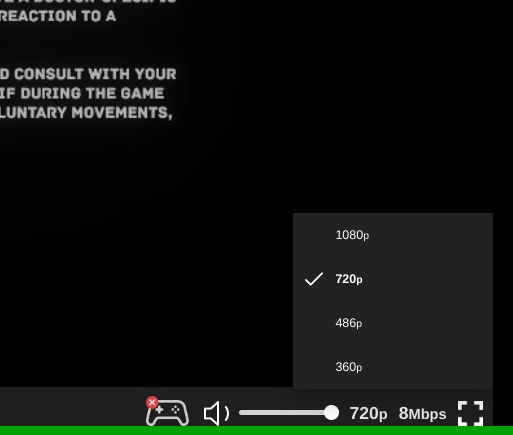 7. Now, the game will launch, and you can play without much friction. On the desktop, the WASD controls and mouse support work just fine. You can also use your controller, and it will automatically connect to it. In case you are having issues, you can join the official Discord server (visit) for JioGamesCloud to discuss and find solutions.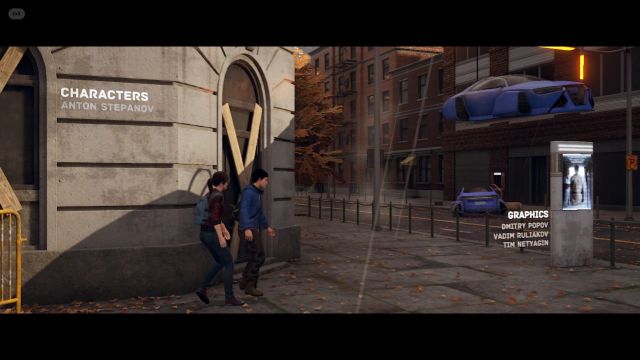 First Impressions of JioGamesCloud
I played a few games on my Chromebook, Windows PC, and Android smartphone on a 100 Mbps internet connection, and JioGamesCloud performed well. For your information, my location is Kolkata, and the platform does not allow you to choose the server manually as of now. While running Shadow Tactics on my Android phone, it was consistently delivering around 45 to 50 FPS in 1080p resolution. You can connect a gaming controller for seamless gameplay, but if you don't have one, you can use the on-screen touch controls. The touch controls are a good addition, but they were a little finicky in my brief testing.
I also tried running JioGamesCloud on mobile data (on Airtel's 4G network), and the performance (as I expected) dropped a bit. The game stream switched to 720p resolution, but the frame rate was still close to 46FPS. I also encountered some screen tearing and rubberbanding, and there was a slight delay in responsiveness, which is kind of expected on mobile data. However, as Jio 5G and Airtel 5G networks go on to expand their services in India, cloud gaming on JioGamesCloud will certainly get better.
Using the web app on my Chromebook and PC, the service defaulted to 720p resolution and 8Mbps bitrate. The quality was not as good as the Jio Games Android app. I had to manually increase the resolution and bitrate to the max, but for some reason, it was stuck on the default settings. It only improved after I moved to a wired Ethernet connection, which is a bit strange.
As far as input latency and responsiveness are concerned, the Android app didn't have any major issues during my test period. However, the controls were a bit laggy with the keyboard and mouse controls on the JioGamesCloud web app.
Besides that, I didn't face long wait times before the game launched. Every game started almost immediately, which is nice to experience on an Indian cloud gaming platform. Other than that, there were no audio glitches or connectivity issues while playing the games on the Beta version of JioGamesCloud.
Overall, JioGamesCloud performed beyond my expectations, and it didn't have any major stutter or latency issues. It may be because there are very few users on the platform right now, but still, the performance is something to be hopeful about. You should definitely give it a try, especially if you are a smartphone user and live in an area with 5G connectivity.
Excited to Try JioGamesCloud Game Streaming Service?
So that is everything you need to know about Reliance Jio's new cloud game streaming service called JioGamesCloud. We have mentioned all the details regarding requirements, pricing, controller support, performance, game library, how to play games on JioGamesClouds, and more. Anyway, that is all from us. If you wish to learn how to run Nvidia GeForce Now on Chromebooks in India, head to our linked article. And if you have any questions, let us know in the comment section below.