In September 2022, the RBI introduced "UPI Lite" in order to make small-value payments quick and easy. UPI's usage in online payments is increasing with every passing month and year. India witnessed over 7.82 billion worth of transactions over UPI in December 2022 alone. However, small-ticket transactions are the bulk of UPI payments. So, to make small UPI transactions reliable and convenient without scope for payment failures, the NPCI has come up with an on-device wallet feature called UPI Lite. To learn what is UPI Lite and how to use it, go through our explainer. We have also explained the instructions to set up and use UPI Lite on your smartphone in this guide.
UPI Lite in India: Explained (2023)
In this article, we have explained UPI Lite in simple terms and how you can use it to complete a low-value transaction without entering your UPI PIN. We have also compared UPI vs UPI Lite and discussed the benefits of both payment instruments.
What is UPI Lite?
UPI Lite is an on-device wallet meant for carrying out small-value payments under Rs 200 without entering the UPI PIN. It has been devised by NPCI (National Payments Corporation of India) — the same body that looks after the development of UPI — to ease small-ticket payments in a quick and failproof manner. According to NPCI, close to 50% of UPI transactions are below Rs 200 and about 75% of the retail transactions are below Rs. 100.
Since the net size of low-volume transactions is so high, NPCI came up with a UPI wallet feature that can specifically cater to transactions below Rs 200 without putting a strain on the UPI infrastructure. So, even during peak load on UPI, UPI Lite will work seamlessly since it's an on-device wallet and not entirely reliant on the UPI infrastructure.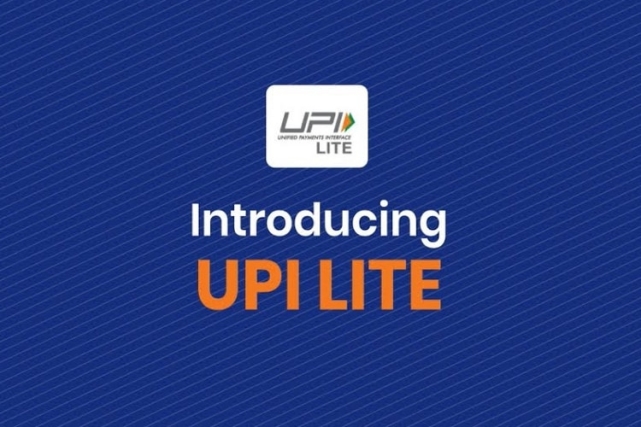 The best part about UPI Lite is that you get all the features of UPI, minus the hassle of payment failures. It means you can scan and pay all UPI QR codes and send money to VPAs or UPI IDs, phone numbers, and bank accounts. However, you can only pay up to Rs 200 with UPI Lite. In addition, you have the option to add money to the wallet using UPI and store up to Rs 2000 in the wallet.
Apart from that, UPI Lite will ensure that your bank account statement does not get cluttered with small-value UPI transactions. All of your UPI Lite transactions will be available in the app you use.
One of the most hyped features of UPI Lite is the offline payment mode. However, it seems the feature has not been released yet, either on BHIM or Paytm. There is also little information on how the offline payment method works, and NPCI's website (visit) does not mention anything about offline payment mode, which is strange. If by offline mode, NPCI means payments through the *99# USSD code, then that is already available on UPI. Perhaps, we need to wait for more information on this subject from NPCI.
Key Features of UPI Lite
You can only make payments up to Rs 200 with UPI Lite. You don't need to enter your UPI PIN for a small-value payment below Rs 200.
You can add up to Rs 2000 to your UPI Lite wallet. Money can be added only using the UPI account and not by credit or debit card.
You can make payments to all UPI QR codes from all merchants, UPI IDs, phone numbers, and bank accounts.
The money will be credited to the recipient's bank account directly. It will not be credited to the UPI Lite wallet.
UPI Lite will work even when regular UPI payments are failing due to peak load. The wallet does not depend on UPI infrastructure to carry out a transaction.
UPI Lite keeps your account statement clean. All your UPI Lite transactions are reflected in the app only and not in your bank statements.
While Offline mode is being touted for UPI Lite, we have not seen it in action yet.
You can enable UPI Lite for only one bank account in an app. You can't have multiple UPI Lite wallets in the same app.
You can withdraw your money from your UPI Lite account any time you want and without any charges.
How Does UPI Lite Work?
UPI Lite works similarly to how a wallet operates. Just activate UPI Lite in one of the supported apps and add money (up to Rs 2000) via your UPI account. Once the money is credited into the wallet, you can scan any QR code or enter a phone number and pay an amount below Rs 200 without requiring a PIN.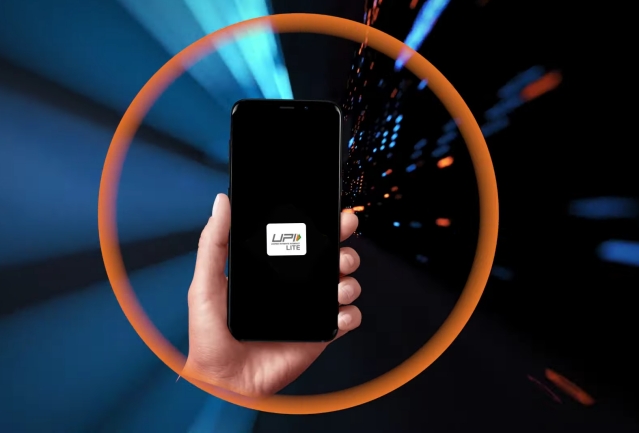 The money will be directly transferred to the user's UPI account, and that's the key difference between regular wallets and UPI Lite wallets. This is done to reduce the strain on banks' CBS (Core Banking System) during peak UPI loads, which can be used for carrying out high-value transactions. Basically, with UPI Lite, the core banking has moved from banks to apps now.
UPI vs UPI Lite: What are the Differences?
Here are the key differences between UPI and UPI Lite.
| UPI | UPI Lite |
| --- | --- |
| UPI is built on IMPS and it lets you transfer money from one bank to another account | UPI Lite is an on-device wallet and you can use it to pay from the wallet to a bank account directly |
| The upper limit of transactions is Rs 2 lakh | The upper limit is Rs 200; the UPI Lite wallet can be topped up to Rs 2000 |
| Scan and pay any QR, phone number, UPI ID, account number | Scan and pay any QR, phone number, UPI ID, account number |
| Requires UPI PIN to carry out a transaction | Does not require UPI PIN |
| Relies on the UPI infrastructure | Does not rely on UPI infrastructure |
| Payment is instant, but sometimes takes time to credit | Payment is quick and failproof |
| Offline payment via USSD code is available for feature phones | Offline mode is being touted, but we have not seen it in action yet |
| Money can be transferred from any UPI account | Money can only be added to the UPI Lite wallet using one UPI account |
| Transaction history is reflected in your bank statement | Transaction history is only displayed in the app |
| UPI is available to more than 200 banks | UPI Lite is currently available to only 9 banks |
| Supported by multiple apps | UPI Lite is currently available in BHIM and Paytm app |
Which Banks Support UPI Lite?
Unlike UPI which has support for over 250 banks, UPI Lite is currently available for only nine banks in India. The list of supported banks will expand in the future, but right now, the UPI Lite-supported banks are listed below:
Canara Bank
Central Bank of India
HDFC Bank
Indian Bank
Kotak Mahindra Bank
Punjab National Bank
State Bank of India
Union Bank of India
Utkarsh Small Finance Bank
UPI Lite Supported Payment Apps
Right now, there are only UPI Lite-supported apps available in India – BHIM and Paytm. But according to a recent report by Economic Times, UPI Lite will be coming to PhonePe soon. A host of other payment apps are also working to bring support for UPI Lite.
How to Set up and Use UPI Lite in India
How to Use UPI Lite in Paytm
To set up and use UPI Lite, we have used Paytm to demonstrate the steps. Follow the below instructions and you will have UPI Lite ready to use within minutes.
1. Install the Paytm app (Android: Free | iOS: Free) if you don't have it on your smartphone.
2. Next, open it and tap on "Balance and History (Passbook)." The new UPI Lite option will appear at the top. Tap on "Activate".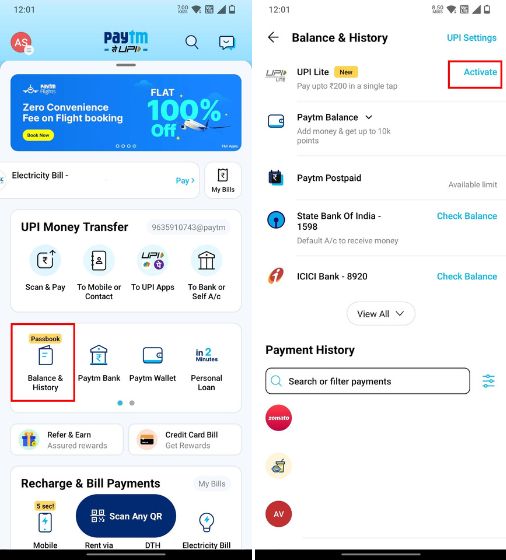 3. If you have a UPI Lite-supported bank added to Paytm, select it and tap on "Next".
4. On the next page, enter a small amount and tap on "Add Money to UPI Lite". Keep in mind, the money will be debited only via the supported UPI account, and you can add up to Rs 2,000. Now, enter the UPI PIN and UPI Lite will be activated immediately.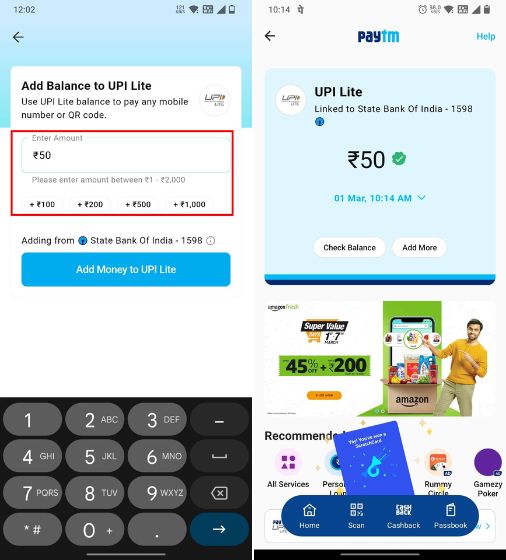 5. Now, scan any QR code, and you can pay up to Rs. 200 via the UPI Lite wallet without requiring your UPI PIN.
How to Use UPI Lite on BHIM App
Apart from Paytm, we will also show you how to enable UPI Lite and load money into this wallet using the BHIM app. Here's how it works:
1. Open the BHIM app and scroll through the carousel at the top to find the UPI Lite feature. Click on "Enable Now" in the carousel.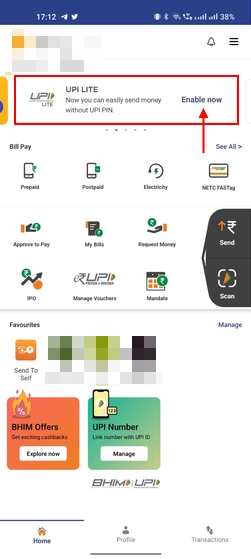 2. Now, you will be presented with information about the feature. Click on "Next" multiple times, then agree to the terms and conditions, and tap the "Enable Now" button at the bottom.
3. Next, the BHIM app will ask you to load money into the wallet. As mentioned above, you can only add money from supported banks. So, input the amount, select the bank account, and tap on "Enable UPI Lite" to enter your UPI PIN. You will see a confirmation message for the same.
4. Finally, you can head to your "Bank Accounts" section and see the UPI Lite wallet details here. Also, the BHIM app will show your UPI Lite balance at the top right on the home screen.
Pay Small Amounts With UPI Lite Instantly
So this is our thorough explainer of what UPI Lite is and how to use it for making small-value payments. It's a bit ironic that UPI replaced popular wallet solutions like Paytm and now, UPI has come up with a wallet solution itself in the form of UPI Lite. Anyway, that is all from us. If you want to understand what Digital Rupee is and what India's new CBDC entails, go through our comprehensive explainer. And to find the best UPI apps in India, head to our curated list. Finally, if you have any questions, let us know in the comment section below.
---
Load More