With a view towards making its services less offensive for some users, Google this month launched a new control in Ad Settings, enabling people to stop alcohol and gambling ads on YouTube. The new experience, which is rolling out in beta for YouTube in the US, will be expanded to Google Ads and rolled out globally for both platforms early next year. Here, we will show you how to enable the feature for your account.
Stop Alcohol and Gambling Ads on YouTube and Google
Vice ads can be an annoyance for many, so Google's new policy is certainly a welcome step. Here, we'll show you how to enable this option in a few simple clicks. Do note that the feature is still in beta and is only applicable to YouTube ads for now. However, it will be applicable to all Google Ads across the web next year. That said, here's how you can disable alcohol and gambling ads from YouTube for good.
First off, sign into Google and go over to the Ad Settings page in a web browser. Right at the top, you'll see a toggle for 'Ad Personalization'.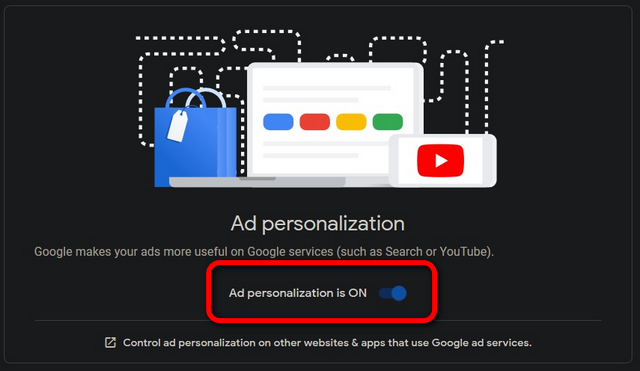 Note: Ad personalization is switched 'On' by default, and it has to stay that way for you to be able to switch off vice ads.
Scroll down to 'Ad categories on YouTube'. Click/tap on the 'See Fewer' button on the 'Alcohol' and 'Gambling' options. Confirm if asked.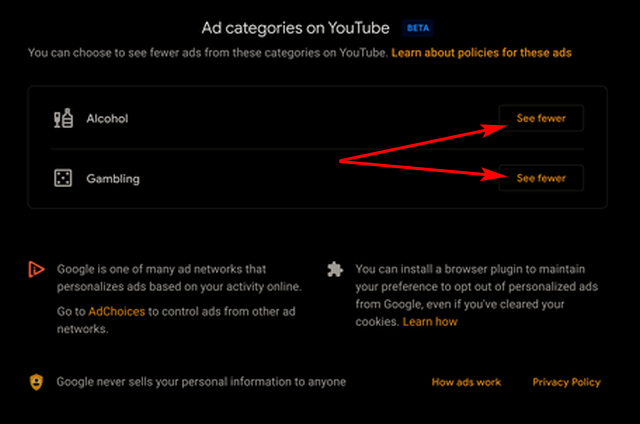 That's it. You've now successfully muted alcohol and gambling ads on YouTube. It will stay that way until you have a change of heart and switch it back on.
Prevent Google From Showing Vice Ads on YouTube and Other Websites
Do note that the service is currently in beta and is only available to some users right now. Google says it is planning to roll it out globally in early 2021, giving users more control over the types of ads they want to see on Google Search and other Google platforms. So is the option available for you yet? Let us know in the comments down below.
---
Load More