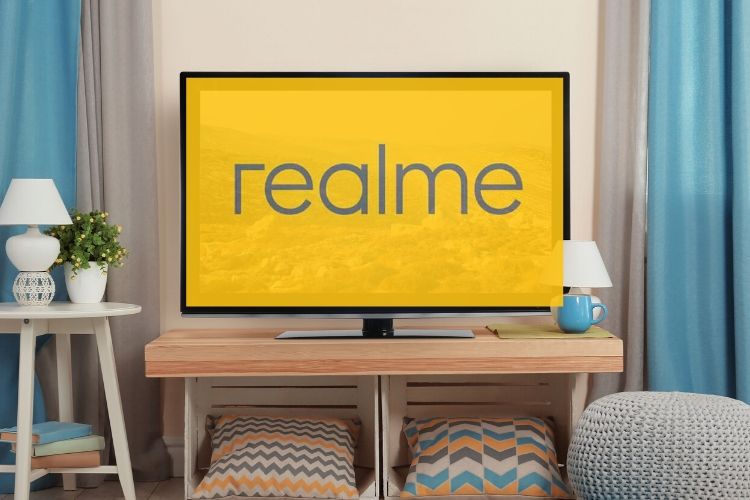 At the Realme 6-series launch event today, the company's CEO, Madhav Sheth, announced that the Realme TV will be launched in India sooner rather than later. The device was originally expected to launch at the MWC 2020 in Spain last month before the event was cancelled because of the coronavirus outbreak. While Sheth didn't reveal anything more specific at today's event, he did seem to suggest that there are multiple models in the offing.
Alongside smart TVs, Realme is apparently also working on a vast range of consumer electronics devices as part of its plans to diversify its portfolio beyond smartphones and related accessories. The company has already stepped into the wearables segment with the unveiling of the Realme Band and is now looking to launch a vast array of IoT and smart home products, including smart speakers, sound bars and smart home appliances alongside televisions.
While rumors about the so-called Realme TV have been doing the rounds for quite some time, the company only spoke about it for the first time on the sidelines of the Realme X50 launch event in January, when Realme's Chief Marketing Officer, Xu Qi Chase, hinted that the first Realme-branded smart TVs might be released sometime this year. The plans have since been confirmed by Madhav Sheth, who announced last month that India will be the first market globally to get the Realme TVs in Q2 2020.
Realme is already hot on the heels of Xiaomi in the Indian smartphone market and is now going after its Chinese rival's leadership position in the entry-level smart band segment with its own fitness band. If it can price its televisions as sensibly as Xiaomi, it might also become a major player in India's smart TV market that is now dominated by Xiaomi's attractively-priced Mi TV devices.
---