Following a wild exposé of the Google's upcoming flagship – Pixel 3XL, it's lesser powerful sibling has been caught crawling the web, too. The Pixel 3 was spotted on Reddit in a series of images which have since been hustled online.
This is possibly the first leak of the Pixel 3, the glimpse of which was first seen in a CAD render. Visibly, the phone looks like a smaller version of the existing Pixel 2 XL, edited with rounder corners and possible a 3D curved glass back. Google has embraced the notch, both – in software and hardware – at least on the XL, but the Pixel 3 is not expected to board the train just yet.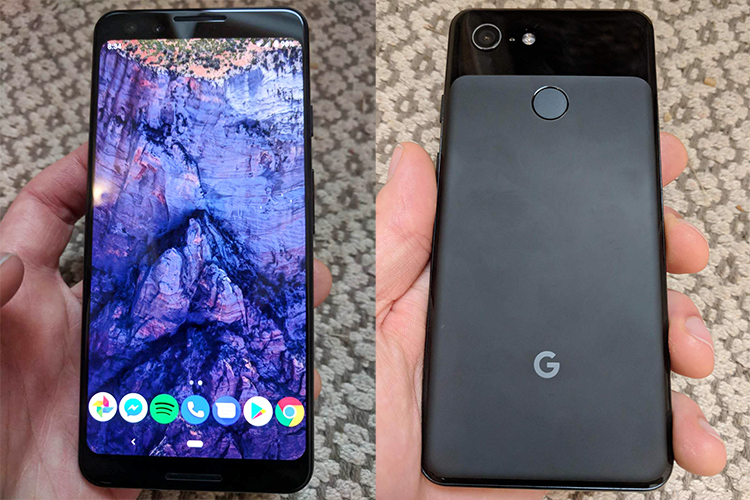 As per the leaked images, the Pixel 3 features a 5.5-inch display with an 18:9 aspect ratio. Google could be using the bezels above and below the display for placing front-facing dual speakers. Similar to the previous Pixel 3 leaks, it features dual cameras on the front.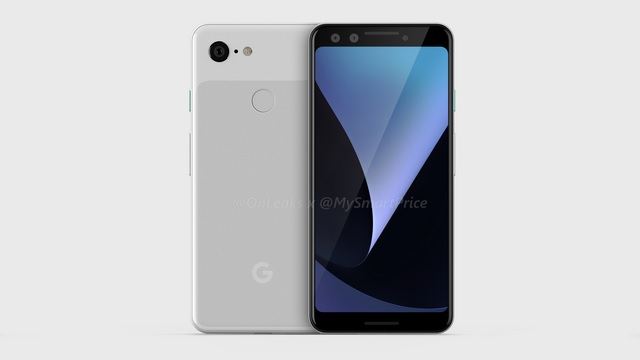 Both of the cameras have the same resolution of 8 megapixels. Further, as per the shared screenshots, the primary selfie camera on the Pixel 3 might come with dual aperture which can switch between f/1.8 and f/2.2, and this is likely to benefit while clicking selfies in low-light. Notably, while we've been hearing about "super selfies" on the upcoming Pixel series, there has not been a mention of a variable aperture lens so far.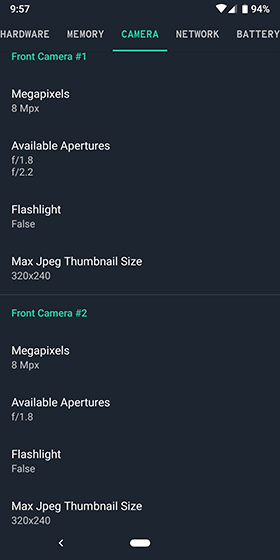 Apart from the cameras, the smartphone will be equipped with a 2915mAh battery which honestly is surprising, considering that even last year's smaller Pixel came with a 3250mAh battery. While the construction appears to be the same as the earlier generation, previous leaks have pointed out that there will be wireless charging on the Pixel 3 devices. It is possible that Google is doing something similar to what OnePlus has done with its stunning OnePlus 6 finishes.
Lastly, while these images appear real-like, there is a possibility that they might be the creative work of a digital artist. Nonetheless, we're actively tracking Google Pixel 3 leaks for you which are expected to come in large volumes before the official launch which is now pegged for October 9 instead of the earlier rumored date.
---