Pixel 3 devices have received one of most rigorous treatment from the community of leakers and while we still have over a month left to the official launch, many unofficial leaks have informed us what the smartphone could look like. Even worse, a pile of Pixel 3 devices was stolen and these smartphones are now being sold on the black market for nearly double the intended price.
While we've already seen the contents of the Pixel 3 XL retail package, a YouTube channel by the name of "In DIGI" has uploaded the first unboxing video of the Google smartphone.
The box contents include wired USB-C Pixel buds, a USB-C to USB-C cable, USB-C OTG and a USB-C to 3.5mm jack dongle. There's also a power adapter with a USB-C port. The layout of accessories inside the box strongly suggests that it belongs to the same batch of Pixel 3 XL as we'd seen in pictures before.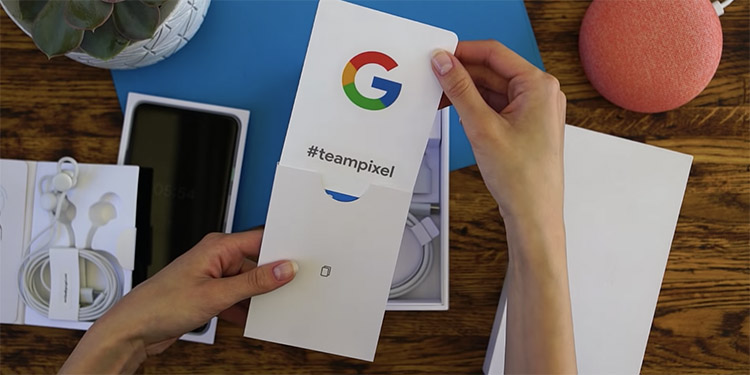 But there's no branding of any sort on the retail packaging which makes the prospect a appear little sketchy. Moreover, the Pixel 3 XL resembles the Pixel 2 from the back which leads to some doubt. However, the video also shows a notch-ed screen with dual cameras on the front and the motion graphics and the amount of detail makes changes our opinion.
We'd already seen some alleged camera samples from the Pixel 3 XL and this video shows a sample selfie captured by the YouTuber herself. The selfie, apparently owing to the smartphone's dual front cameras, has a highly accurate bokeh effect.
As per previous leaks, the Pixel 3 smartphones will feature an option called Super Selfies which will use the Pixel Visual Core chipset for more than adjusting the lighting. Google is also expected to add a few other features such as "Natural" and "Soft" retouching options to improve the quality of the image.
As of now, there's no way of verifying that the device shown in the video is, in fact, the Pixel 3 XL. So why don't you check out for yourself and tell us your opinions in the comments below?