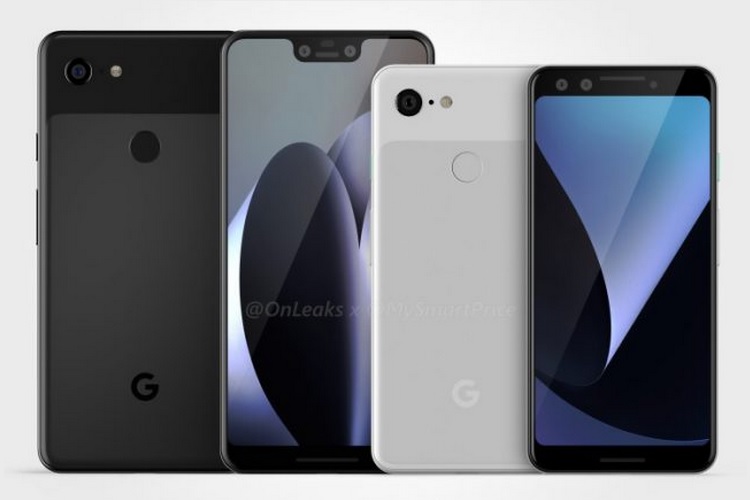 With the Pixel 3 and Pixel 3 XL expected to be announced around September-October this year, there are multiple rumors about both phones at the moment.
The Pixel 3 XL was recently leaked in its white color variant, showcasing the notch that the Google flagship is expected to feature. However, recent reports suggest that there is another interesting thing that the Google flagships could feature, and that is wireless charging. What's more is that Google might be launching new hardware for it as well.
As reported by 9to5Google, the version 8.14 of the Google App features a new string which mentions a "Pixel Stand". This report comes after the Google App was earlier reported to have been working on a category of wireless chargers referred to by the codename "dreamliner." Now, it is believed that the aforementioned "Pixel Stand" could actually prove to be a piece of hardware acting as an accessory for the Google Pixel 3 and Pixel 3 XL.
As per the Google App update, when users grant trust to a specific Pixel Stand, Assistant will be able to answer queries with personal information, like your calendar, even if the phone is locked. This "personalized help" also includes suggestions and taking actions. You can even take a look at the strings found in the new Google App:
<string name="trusted_dock_action_text">I Agree</string>

<string name="trusted_dock_cancel_text">No thanks</string>

<string name="trusted_dock_message">Your Assistant can use your personal info to make suggestions, answer questions, and take actions for you when your phone is locked and on your Pixel Stand</string>

<string name="trusted_dock_title">Get personalized help when your phone is on your Pixel Stand</string>
Now, while the above strings have no mention of wireless charging anywhere explicitly, the Pixel 3 leaks and renders that have surfaced point to a glass rear that would be conducive for conductive charging.
There has been no confirmation from Google regarding the glass back or wireless charging, or even a Pixel Stand. I guess we will have to wait till the fall for Google's 2018 Made by Google event.
---