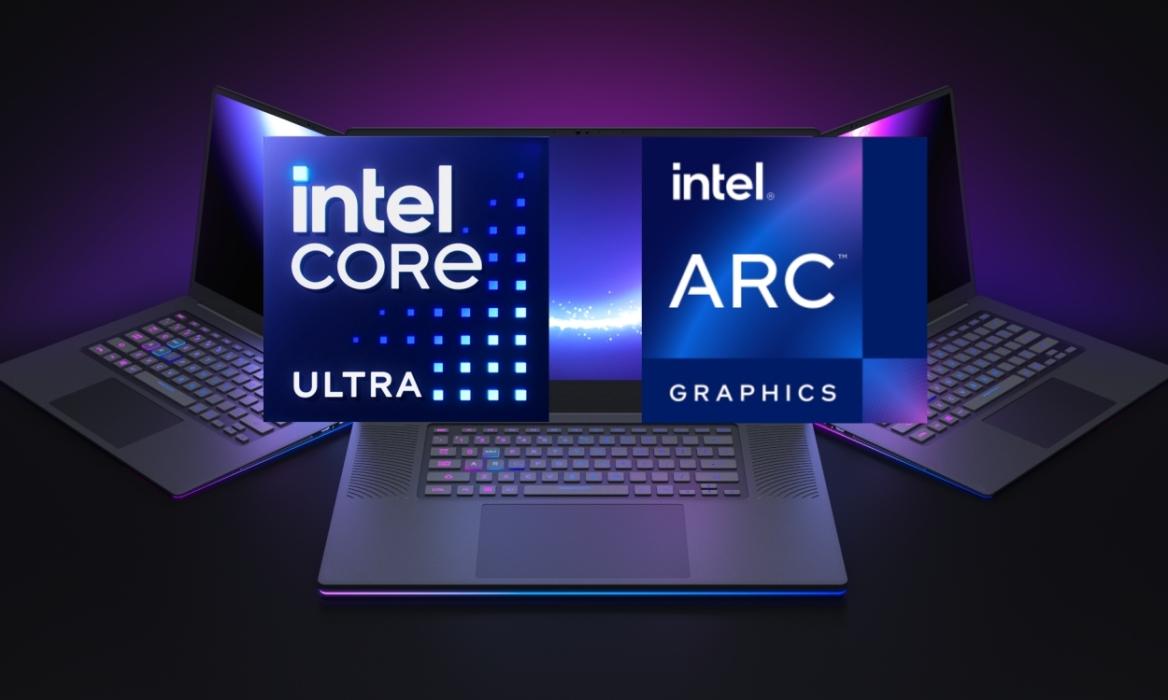 In the past, the integrated GPU performance in Intel CPUs was barely enough for any graphics-intensive workload. However, Intel aims to change things up completely in the new & upcoming Meteor Lake architecture. As if to confirm this, some leaked benchmark scores of an Intel Arc GPU have found their way online.
These scores come from the MSI Prestige 16 AI Evo Laptop that sports the iGPU. It was first spotted by the X user (formerly Twitter) known as @Benchleaks.
This particular laptop has made an appearance previously, too, in the leaked Intel 14th Gen laptop listings, which happened very recently. The leaked OpenCL benchmark can be found here in the Geekbench database. The processor tested was the Intel Core Ultra 7 155H, paired with Intel Arc graphics.
Talking about the score, this specific Intel Arc Graphics variant found on the 155H scored 27,249 pts in the OpenCL test of Geekbench 5. To help you out with some context, we have compared the score against older dedicated GPUs (GTX 10/16 series) from Nvidia and AMD's highly performant 780M GPU:
| GPU Model | OpenCL Benchmark Score (Geekbench 5) |
| --- | --- |
| Intel Arc Graphics | 27,249 pts |
| AMD Radeon 780M (30W) | 28,822 pts |
| GTX 1050 Ti | 23,818 pts |
| GTX 1650 (Max-Q) | 38,549 pts |
Geekbench 5 Compute OpenCL API Scores Compared (Source: Geekbench Database)
This is not a bad score at all, especially for a low-wattage processor. Since this is from an Intel Core Ultra 7 155H, the Core Ultra 9 might have an even stronger Intel Arc GPU. The score achieved here is enough to outperform a very popular mid-range GPU that Nvidia released back in the day, known as the GTX 1050 Ti. With this kind of GPU performance, Intel 14th Gen laptops with Arc graphics are going to be quite capable.
Future laptops with onboard Intel Arc GPU and 14th Gen Meteor Lake CPU will give you satisfactory performance in content-creation applications and other GPU-intensive workloads. This GPU won't be that bad in gaming either, as you can expect it to be decent for light gaming at the very least. We have previously seen Intel show off a demo of the new Arc graphics, where Forza Horizon 5 was maintaining 60 FPS at the Full HD (1920×1080) resolution.
The Radeon 780M is still better, especially if it is present in a laptop with a higher TDP. But, since we don't know how much the Arc GPU here is pulling in terms of power (W), we cannot make an accurate comparison yet. Hence, the scores of the Radeon 780M (30W) variant were provided. We can see the Intel Arc GPU in 14th Gen Meteor Lake being on par with this specific lower-power variant of the 780M.
Intel is launching its Meteor Lake architecture with various innovative features on its upcoming 14th-generation CPUs very soon. The company's AI Everywhere event has already been scheduled for next month. In addition to the GPU, Intel is also bringing a new NPU chip to Meteor Lake. You will be able to monitor NPU usage in the task manager, and it is made solely for AI processing!
Do you find the performance improvement exciting on Intel's Arc GPU that will be present on 14th Gen Meteor Lake processors? This was a much-needed upgrade, and it really makes you take the word 'integrated GPU' more seriously. Let us know your thoughts in the comments below!
---
Load More