Google Home, the Google Assistant powered speaker, is very capable indeed and it's arguably the only smart speaker that has managed to hold its own against the Amazon Echo line-up (that is until the HomePod arrives). Well, Google Home is getting better. While you can already perform tasks like controlling your home's thermostat and lights, you can now even make phone calls with your Google Home. At Google I/O 2017, Google had announced that the calling feature will come to Google Home in the coming months and well, it's finally here. So, if are wondering how to use this new feature, here is how to make calls with Google Home:
How to Make Calls with Google Home?
Before you can make any calls with Google Home, make sure your Google Home is running on the latest firmware version 1.26.93937. To check the version, open the Google Home app, tap on the device icon at the top-right of the screen, and go to your Google Home's settings.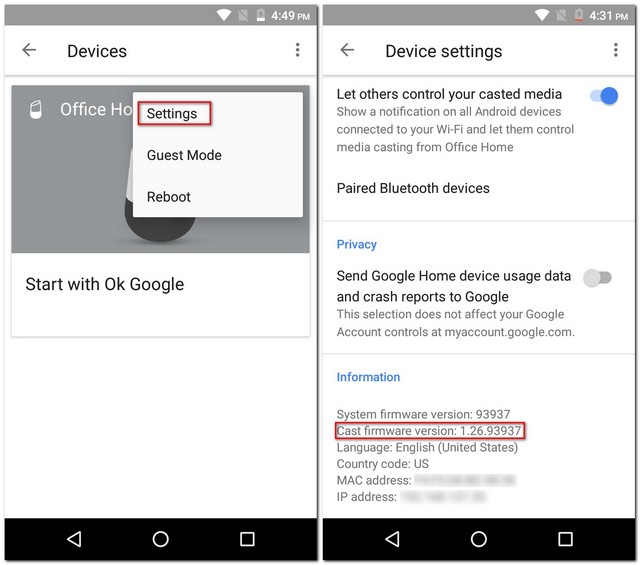 After you have updated your Google Home to the latest firmware update, you can now make hands-free calls by simply saying either "OK Google, call mom" or "Hey Google, call mom". It's that simple!
You can also call specific phone numbers by speaking them out loud. For example, say "OK Google, call 123-456-7890". However, if you're new to Google Home, you won't be able to use the calling feature unless you set up your device first. For that, you'll have to download the free Google Home app (Android/iOS). For a detailed guide on how to set up your Google Home device, you can read our detailed article on the same.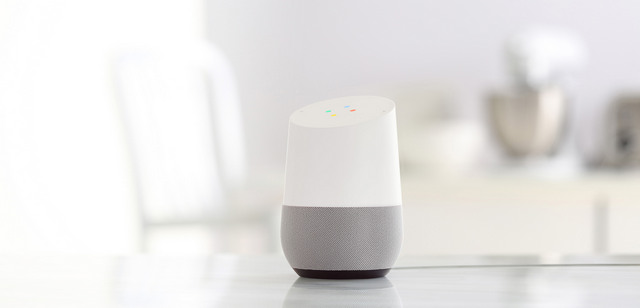 An important thing to note here is that the calling feature works only in the US and Canada as of now, but we can expect it be rolled out in other countries like the UK, France, Germany, and Australia soon.
How Does the Calling Feature Work?
With your Google Home, you can call anyone as long as that contact is saved in Google Contacts. Also, as you may have noticed during the setup, it requires location permission to work, so you can call any local businesses near you as well. For example, you can say, "Hey Google, call the nearest Starbucks" to get a nice cup of coffee delivered to you.
As all the calls are placed over WiFi, it would be different from the calls that you place with your smartphone. On the same note, the call receiver won't see any number on the screen when you call them. However, if you link your Google Voice number with your Google Home, that number will be displayed.
How is it Different from Alexa's Voice Calling Feature?
Though Google Home stood second to Amazon Echo in the race to bring the voice calling feature to the smart speakers, it offers a wider spectrum of people whom you can call. With Amazon Echo, you can call other Echo devices or people using the Alexa app. On the other hand, Google Home can call any of your Google contacts or any local businesses. Which one is better comes down to personal preference. If you ask me, I prefer Google Home's calling feature as I can call a larger number of people with it.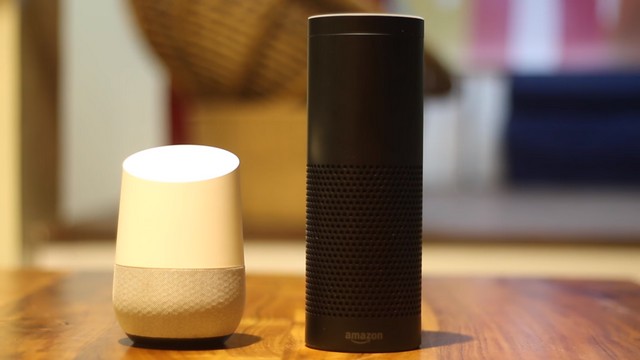 SEE ALSO: How to Enroll in Google Home Preview Program
Make Phone Calls with Google Home
Now that you know how to place hands-free calls using your Google Home device, you can bring on your lazy game and call people just by telling your smart speaker to do so. I am very excited to see how this feature is improved with time. What about you? I would love to hear your thoughts in the comments section below.