OpenAI is finally rolling out DALL-E 3 widely to ChatGPT Plus users worldwide. The new text-to-image model by OpenAI can understand textual nuances and abstract concepts, allowing you to translate them into accurate images. Last month, it announced the next-generation DALL-E 3 model that would rival the best AI image generators. And we have finally got the access. So without any delay, let's go ahead and learn how to use Dall-E 3 in ChatGPT to generate AI images. We have also added a method to use Dall-E 3 for free.
Use Dall-E 3 with GPT-4 in ChatGPT (Paid)
1. First, open ChatGPT (visit) and sign into your OpenAI account. You must be subscribed to ChatGPT Plus (costs $20 per month).
2. Next, move to the "GPT-4" model and select "DALL-E 3" from the drop-down menu.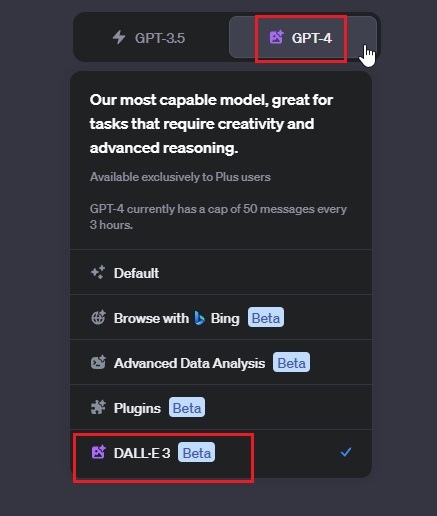 3. Once you have done that, enter a prompt in ChatGPT to generate AI images using the DALL-E 3 model.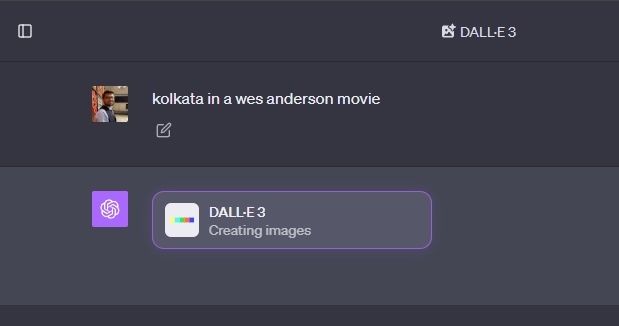 4. It will automatically create detailed prompts using GPT-4 and generate images right there. These look beautiful, right?
5. Here are some of the prompts I tried and DALL-E 3 has done a remarkable job writing the prompts and generating images from them. You can try some Midjourney prompts and see how the results compare between the two models.
6. Keep in mind that in some cases, DALL-E3 throws the content policy violation error and refuses to generate images, especially if you are trying to create images based on copyright art or violence.
Use Dall-E 3 on Bing Image Creator for Free
If you are not subscribed to ChatGPT Plus, you can still make AI images using DALL-E3. For this, you can use Bing Image Creator to access DALL-E 3 for free. You just need to sign in with your Microsoft account and can start creating AI images using DALL-E 3.
Furthermore, you can also access DALL-E 3 in Bing Chat for free. Keep in mind that it allows you to quickly generate 99 images in a day, and the process will be a tad slow after that. So, here are the steps you need to follow.
1. Go ahead and open Bing Image Creator (visit). Then, log in to your Microsoft account.
2. Next, enter a short or detailed prompt, and it will quickly generate AI images using the DALL-E 3 model.
3. Similar to ChatGPT, it creates three or four images at once.
So this is how you can use DALL-E 3 in ChatGPT and Bing Image Creator to generate AI images. In my brief testing, I found the new image model to be quite powerful, and it easily ranks among the best Midjourney alternatives. In portraits though, Midjourney still seems to have an upper hand.
Finally, I found the content policy framework for DALL-E 3 is too strict and blocks even innocuous prompts. In its technical paper, OpenAI has explained that it declines "attempts to generate an image in the style of a living artist." Nevertheless, you should definitely check out DALL-E 3's image generation capability.
---
Load More