OpenAI recently released its latest GPT-4 model, which is much more powerful than anything OpenAI has released so far. It is the largest language model system OpenAI has developed, and it also comes with vision capability. GPT-4 is multimodal, meaning it can interpret not only text but image inputs as well. Apart from that, it performs well in reasoning tests and supports about 26 different languages. That said, ChatGPT 4 is not available to free users. You have to subscribe to ChatGPT Plus to try out GPT-4. Nevertheless, in this guide, we bring you simple ways to use ChatGPT 4 for free. You can access the advanced GPT-4 language model without paying any price. So on that note, let's jump to the guide.
1. Use ChatGPT 4 for Free on Bing Chat
You can use GPT-4 for free on Microsoft Bing without any limitations. Just after the release of the GPT-4 model, Microsoft came forward and announced that its Bing AI is already running on the GPT-4 model (codename: Prometheus). In fact, Bing AI has some additional features that ChatGPT 4 does not have by default.
You can get answers live from the internet, generate images on Bing AI with a simple prompt, and get citations for information. Now let's go ahead and learn how to use Bing to access ChatGPT 4 freely.
1. Head over to bing.com/new (visit) and click on "Chat now".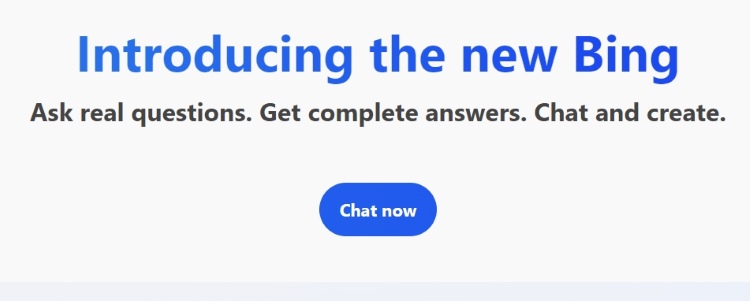 2. Now, switch to the "Creative" mode and ask your questions. This mode uses the GPT-4 model.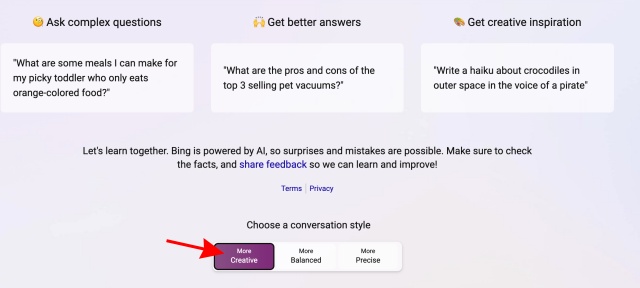 3. You can also install the Bing app (Android / iOS — Free) on your smartphone and enable the "GPT-4" toggle. Now, you can start talking to GPT-4 without any limitations. You can also upload images to Bing to use GPT-4's multimodal capability.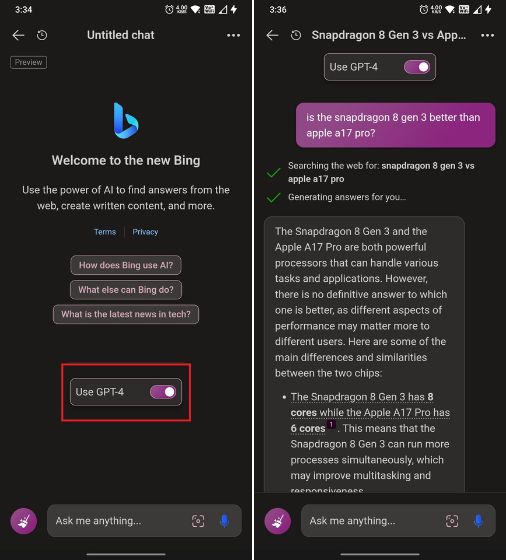 2. How to use ChatGPT 4 on Perplexity AI
For those unaware, Perplexity is an AI-powered search engine that combines its database with the Internet to provide a seamless experience. However, what makes it different is that it has a new Co-Pilot feature that uses GPT-4 to give enhanced search results and better information. Learn how to access ChatGPT 4 for your searches using the steps below.
1. Head to the official Perplexity AI website to begin the process.
2. Click on the "Sign up" button to quickly make an account. Go through the motions of making an account by entering your credentials.
3. You'll now land on the main page, but our focus is in the search bar. Toggle on the "Copilot" option to enable the "GPT-4" model. Free users can ask 5 questions every four hours.

4. Now, type out your query or click on any of the pre-filled options and press return. In my case, I asked it to plan a trip to Italy. As you can see, Copilot understood my question and even asked me about my preferences.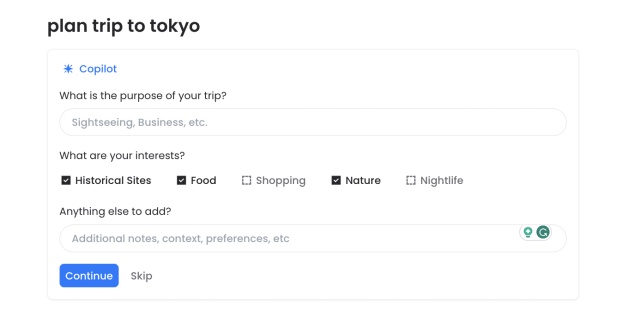 5. And just like that, we have our trip. Just like the best ChatGPT plugins, Perplexity AI used GPT-4 to search the Internet and use AI to create a plan for me. You get five queries every 4 hours, so use them wisely.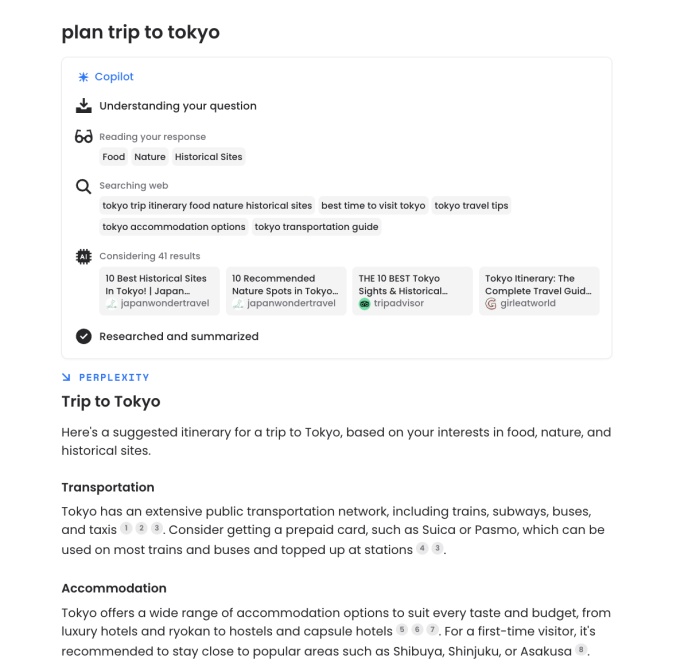 3. How to use ChatGPT 4 on Merlin
Merlin has already appeared on our list of ChatGPT Chrome extensions. However, we are mentioning it again as it's also an amazing way to access GPT-4 for free. If you are new, you should know Merlin is an AI-powered extension that can intelligently act as a guide. You can summon Merlin through keyboard shortcuts or click its icon for help on various topics, including searches, articles, and more. Follow the steps below to set it up:
1. First, visit the official Merlin Chrome extension page and click "Add to Chrome." You'll now go through a small tutorial. That's just there to teach you the basic steps.
2. Now, we need to pin the extension for easy access. Click on the extension menu and then the pin icon next to Merlin.
3. Now, simply head over to any website or even Google and tap the Merlin extension. A chat will open up.
4. Finally, click on the dropdown menu and select GPT-4 to get Merlin to use that. Do note that while you get 51 free queries, GPT-4 uses 10 queries at once. You can even turn on web access beside it if you wish.
5. Just like that, you're using GPT-4 using Merlin. The extension will now use the LLM and perform any task you wish. Definitely, an easy way to access ChatGPT 4 for free.
Frequently Asked Questions
Is Chat GPT-4 available now?
Yes, ChatGPT-4 is available for use to those who have subscribed to ChatGPT Plus.
Can I use Chat GPT-4 for free?
Although there is no way to directly access Chat GPT-4 for free without subscribing to ChatGPT Plus, you can make use of it via GPT-4-integrated chatbots like Microsoft Bing, Perplexity AI, and others.
What can Chat GPT-4 do?
Chat GPT-4 is an AI language processing model that can analyze texts and images to provide answers to prompts that come from users of the advanced chatbot. The possibilities are endless when it comes to all that Chat GPT-4 can do.
How much does a ChatGPT Plus subscription cost?
ChatGPT Plus costs $20 per month for every region across the globe.
---
Load More