After bringing much-needed features like Recycle Bin, Nearby Share, and Phone Hub on Chromebooks, Google is developing another great feature for Chrome OS — system-wide noise cancellation. Yeah, you read that right. You can now block out background noise on Chromebooks no matter if an app or website offers noise suppression natively or not. So if you want to learn how to enable system-wide noise cancellation in Chrome OS, follow our quick guide below.
Enable System-wide Noise Cancellation in Chrome OS (2021)
System-wide noise cancellation is currently not available in the stable or beta channel of Chrome OS. It's also not widely available to Dev users, but some users have received the noise cancellation option. The feature is currently in the testing phase and is only available in the Chrome OS Canary channel. I won't recommend you to move to Dev or Canary channel to test out this feature. However, you can follow our tutorial, check if you have got the noise cancellation feature, and learn how to use it on your Chromebook.
1. First of all, copy the below path and paste it into Chrome's address bar. Now, press enter. You can also go to chrome://flags and search for "noise cancellation" manually.
chrome://flags/#enable-input-noise-cancellation-ui

2. Next, from the drop-down menu, enable the "Input Noise Cancellation UI" flag. Then restart the Chrome browser for the changes to take effect.
3. After the reboot, your Chromebook will have system-wide support for background noise cancellation. Now, open the "Quick Settings" menu and click on the arrow button next to the volume bar.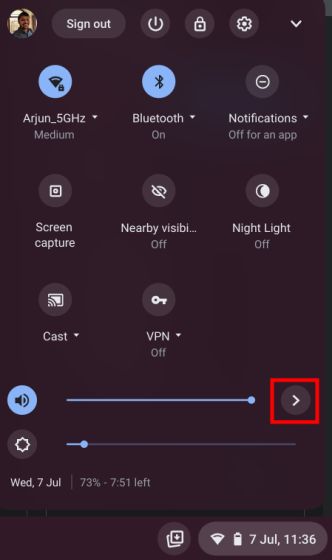 4. Here, you will find input and output options for speaker and microphone, along with the ability to enable noise cancellation on Chrome OS. Just turn on the toggle, and there you have it. You can also switch your primary input device, as I have done for my Oppo Enco W51 earbuds, and enable noise cancellation for that particular device as well.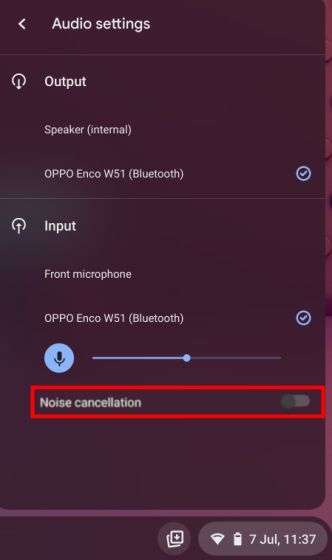 5. In case the system-wide "Noise cancellation" toggle is not available on your Chrome OS device, you will have to be content with the in-app option offered by video conferencing apps for now. Microsoft Teams lets you enable noise cancellation, and so does Zoom and Google Meet.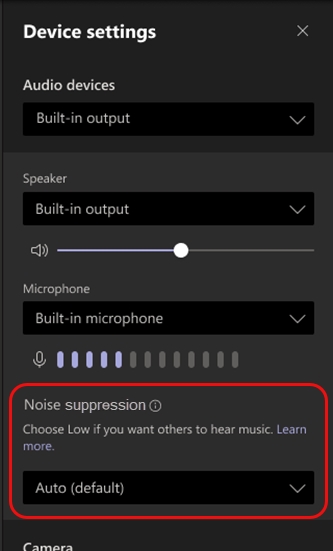 Suppress Background Noise on a Chromebook
So that is how you can easily enable the system-wide noise cancellation option on your Chromebook. This feature is not limited to popular video conferencing services and will also work on any website where you have to use your microphone for audio communication. It could come in quite handy for students, teachers, and researchers. I hope Google brings this much-requested feature to the Chrome OS Stable build as quickly as possible. Anyway, that is all from us. For more such Chrome OS tips and tricks, follow our linked article. And if you have any questions, let us know in the comment section below.
---
Load More