For every gaming or PC enthusiast, Alienware is a legendary name and it's probably the first brand that comes to mind when you talk about gaming – at least in the PC scheme of things. The last few years have seen Acer, Asus and MSI take the lead in India, but Alienware, owned by Dell, is still the brand that gamers aspire to.
You can count me as one of those gamers, and I have been a Alienware fan for some time now. So, this year at Gamescom, I had to restrain myself from jumping with joy on being one of the first few to see new Alienware products in the flesh. We also had a long conversation with Joe Olmsted, Director of Gaming Products at Alienware, learnt a great deal about where Alienware is headed, especially in markets such as India, where the brand does not enjoy huge market share. In particular, Olmsted told us how the company plans to change that.
New Desktops and Laptops
To begin with, Olmsted took us through the new Alienware laptops, desktops, and monitors, which were released in conjunction with the new Nvidia GeForce RTX cards. Olmsted was excited to talk about the per-key lighting coming to Alienware laptops, that is the Alienware 15 R4 MLK and Alienware 17 R5 MLK.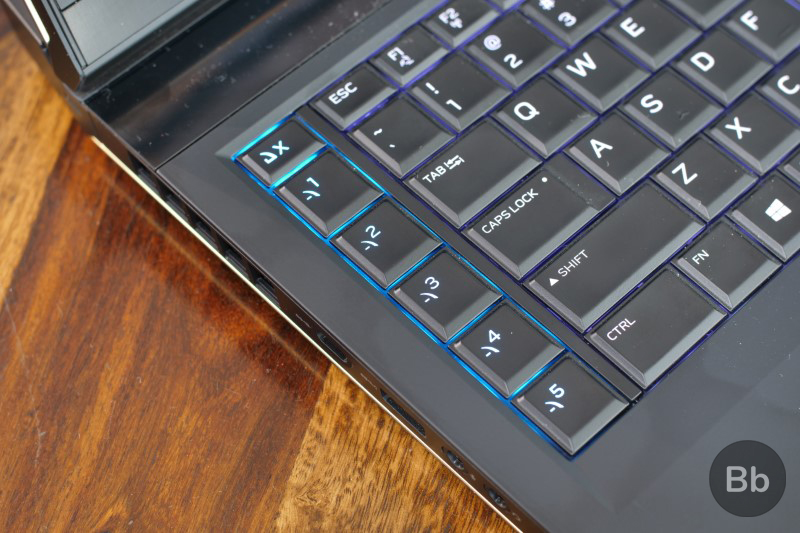 Having seen them in person, the lights are quite a bit brighter than any of the Alienware laptops in the past, and you could see them glowing even in a brightly-lit space. Olmsted pointed out that Alienware laptops now have thrice as many LEDs as before, which is what makes the high brightness possible.
Alienware Academy
We also learnt about Alienware Academy which is a free-to-use online training platform for eSports and gaming enthusiasts. The demo played for us showed the Alienware Academy as a platform to help new players learn the fundamentals, get familiar with the physics and mechanics of a game and also learning the skills needed to master any game.
The demo was for Counter-Strike: Global Offensive, one of the most popular titles in the world, so you can see the kind of audience that Alienware is going for here. The Training Academy  worked as advertised and guided me through portions of the game that might be challenging. It also showed me which areas of the screen I need to focus on to get the best results, based on the eye tracking data.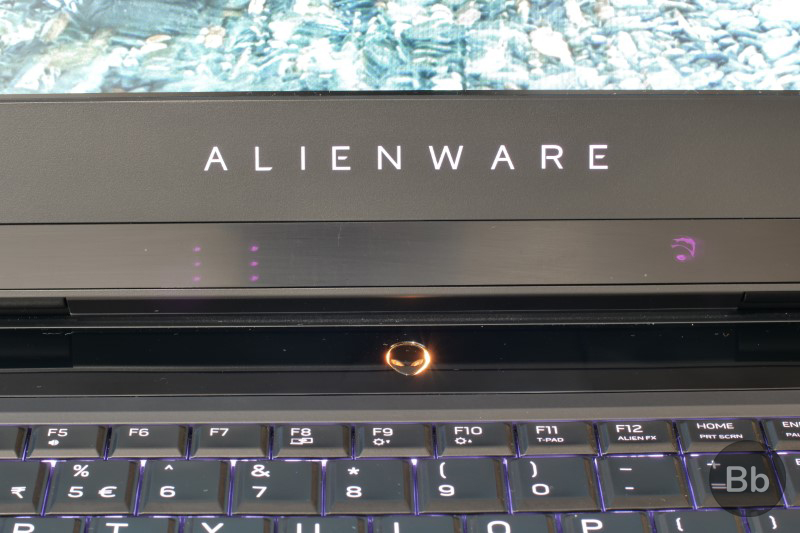 Olmsted told us a lot of it is thanks to Tobii eye tracking, which is standard in all Alienware 15 and Alienware 17 laptops. He also said Alienware Academy will not be exclusive to Alienware laptops, but will be available for any PC in the world. Obviously any of the eye-tracking features are limited to PCs with the Tobii eye tracking.
Alienware Monitors
Then there were the monitors, which were absolutely glorious! I've used gaming monitors from competing brands before, but Alienware's new displays look stunning up close. The top-end monitor has a QHD resolution (2560 × 1440 pixels) and an awesome refresh rate of 155Hz along with 1ms response time. There are those who believe that the human eye can't tell differences at anything over 60 fps; these are the monitors that will changed their mind, as you can literally see the difference.
The India Question
Of course, we know about the great Alienware hardware, but the biggest problem is that many of these products will never make it to India, and the ones that do, come at a premium that not many gamers can afford.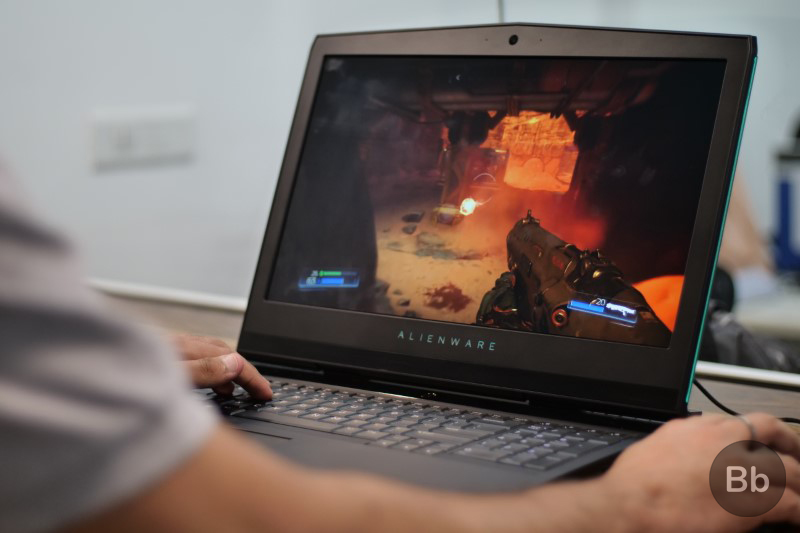 Olmsted said that unlike Dell, Alienware does not have a manufacturing unit in India, which automatically drives up costs and prices. "We don't do local manufacturing in India, which is probably why we don't sell a lot over there. Moreover, I feel that Dell Gaming actually exploded in India because of all the local manufacturing in there."
Olmsted said that he believes that changing CPU providers from Intel to the cheaper AMD is not the solution either. He said the company is definitely looking into how to bring the pricing down, which would definitely make Alienware products more attractive in the Indian market. Local manufacturing, he said, "is the more important decision for me to make because if I do local manufacturing, the difference is going to be quite substantial."
Alienware and AMD
We wondered about the possibility of having AMD's Ryzen products in Alienware laptops, which could also help reduce the final price. Olmsted told us, "AMD Ryzen is a fantastic product for Desktops as well. With Alienware, we're always looking for more ways to collaborate with AMD. As you already know, we have the Threadripper on our Area 51 Desktop PC. And as for laptops, as of now, there are no plans of Ryzen powered systems, but I won't deny the possibility of it in the future."
Having said that the possibility that more Alienware products geared towards Team Red is unlikely to come soon. Olmsted talked about new generation laptops that are already in the works. "We have to be very careful of what we add, and it's not to say that AMD is not worth that risk. In the past, we've had plenty of offerings with the 13-inch, 15-inch, and 17-inch notebooks with more combinations in hardware. However, with the new generation, we've got to be more careful, and we're talking with Intel, AMD, Nvidia, and everyone else out there to make sure to add just the best."
New Generation Coming Soon
The big hope from the Indian consumer is that Alienware does focus more on local manufacturing in the country, so that these quality products become more readily available. India is one of the fastest growing gaming PC markets. And in the coming years, eSports will also be growing into a viable profession.
The exciting thing is Alienware already has the products to be ready for India, and it will have a new generation of gaming PCs out before the end of the year at PAX Australia. While we can't really talk about them yet, Alienware looks to be in a great position to take over the Indian market, if it can solve the price question.
---