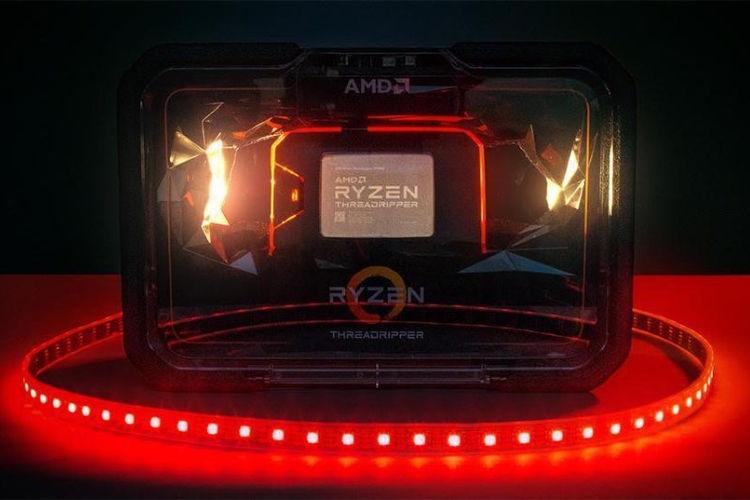 AMD has announced that their 2nd Gen AMD Ryzen Threadripper 2950X, with 16-cores and 32-threads, is now available for purchase.
Last year AMD surprised everyone with their first generation Threadripper products which were received with major excitement from enthusiasts and professionals alike. This year, the second generation processors are attracting an even higher audience, thanks to new Zen+ cores built on Globalfoundries 12nm process that promises to deliver noticeable improvements to the 2nd generation of Ryzen Threadripper products.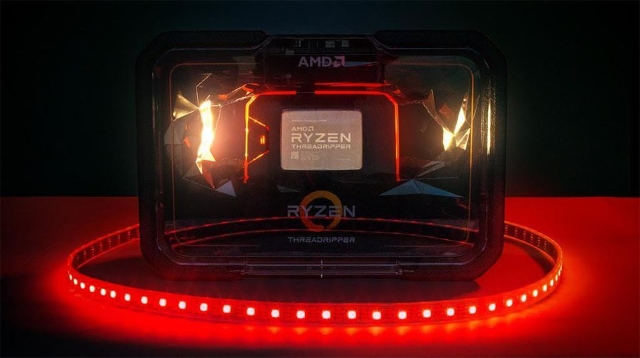 In fact, the Ryzen Threadripper 2950X delivers up to 41 percent more multi-threaded performance than the Core i9-7900X.
AMD Ryzen Threadripper "X" series is designed for prosumers, enthusiasts, and multitasking gamers, and now with 2nd Gen AMD Ryzen Threadripper 2950X, AMD ups the ante with significant technological advancements and higher clock speeds than ever before. Not only that but the incredible X399 platform – the only solution for users who need the most I/O and exclusive ECC memory support on the desktop – gets even better with StoreMI storage acceleration technology.
Here is the list of the complete detailed specifications of the AMD Ryzen Threadripper 2950X:
| | |
| --- | --- |
| TDP | 180W |
| Core Count | 16 Cores, 32 Threads |
| Topology | 8 Cores ea. in Dies 0,1 |
| L2 Cache | 512K Per Core (8MB Total) |
| L3 Cache | 16MB Per Die (32MB Total) |
| Base Frequency | 3.5GHz |
| Boost Frequency | 4.4GHz |
| PCIe Gen3 Lanes | 64 (4x reserved for chipset) |
| Memory Channels | Quad |
| Extended Frequency Range 2 (XFR2) | Enabled |
| Precision Boost 2 | Enabled |
| Precision Boost Overdrive (OC)7 | Available |
| Transistor Count | ~9.6 Billion |
| Die Size(s) | 2x 213mm2 |
| AMD Suggested Retail Price | INR 65990 + 18% GST |
The AMD Ryzen Threadripper 2950X is now available with the pricing of the product set at Rs. 65990 plus 18% GST, which puts it at Rs. 77,868. However, do note that the device is currently not available on any online retailer, so you must check with an offline retailer or supplier.
---