Everyone has played the classic Snake game back in the day when Nokia phones ruled. The thrill and competition to see who can create the longest snake was exciting. With the evolution of phones and the internet, the game also evolved into a more modern title namely Slither.io, easily available to everyone, be on a smartphone or a PC. Much like the classic snake game, Slither.io includes a snake that consumes dots to grow longer. And with the ability to play online, hundreds of users can play together and compete with each other. Slither.io has been a big hit among but if you are bored of it and are looking for games similar to Slither.io, you are in luck. Here are 18 fun games like Slither.io you must try in 2020.

Note: All of the games in this list are free to play but they might include some in-game purchases. 
Games Like Slither.io in 2020
We have added quick links to all the games listed below. You can click on the links to quickly switch between the games:
1. Agar.io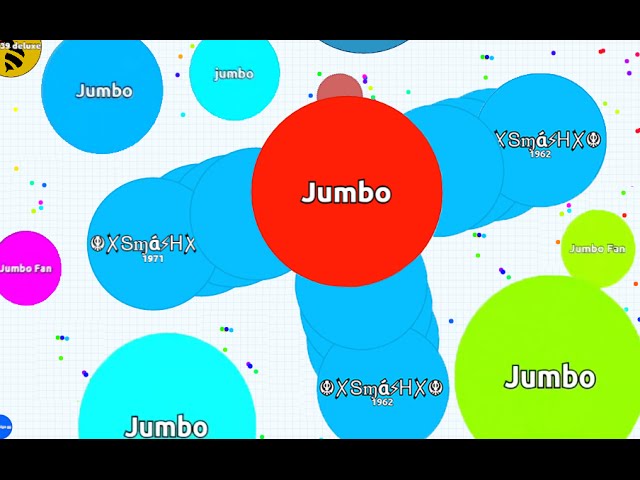 Agar.io is perhaps the most popular game on this list, boasting about 100,000,000 downloads. In this game, the user plays as a small dot or ball instead of a snake. The objective is to consume small dots and other smaller players to grow in size.
As the player grows, the ball becomes slower, but with the ability to split into smaller masses, and also the ability to eject mass. A plethora of strategies can be used to conquer smaller balls and to climb the leaderboard. Agar.io has created it's own genre, and you can find many games similar to Agar.io that are equally entertaining.
Availability: Android, iOS, Web
2. Diep.io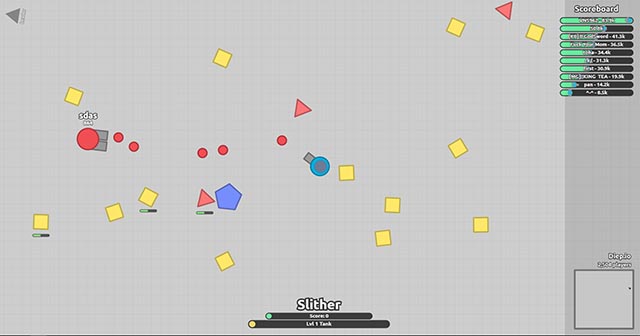 If snakes aren't really your thing and you're looking for a casual game in which you can shoot other players, then you should check out Diep.io. In the game, you play as a tank on a map similar to that of Slither.io and your objective is to shoot down the floating objects while staying safe from other tanks on the map. You can level up your tank by shooting down the objects or other tanks which unlocks new tank upgrades and abilities.
Diep.io offers a number of different game modes, including a free for all mode, a survival mode, a 2/4 teams mode, a domination mode, a tag mode, a maze mode and a sandbox mode. Do you think you have what it takes to reach the top of the leaderboard?
Availability: Android, iOS, Web
3. Worm.is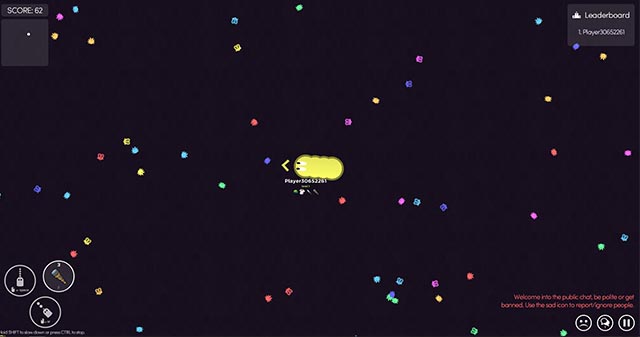 Worm.is is almost an exact clone of Slither.io. You control a worm and eat scattered items, and try to eat your opponents. But why pick a clone? Well, the gameplay is much smoother, and not to forget the added features like speeding up and ejecting mass, and the ability to have a zoomed out look of the map. Moreover, the game consists of a chat section on the bottom right, which makes the game more interactive.
Apart from that, the game offers various skins to customize the worm to your liking, and a barrier on the edges, which instantly kills your worm. You might have trouble finding a lot of people online on the web version of the game, but you can still enjoy it with your friends if you so please.
Availability: Android, iOS, Web
4. Tankio 3D
A 3D version of the original Tankio, Tankio 3D is a tank battle arena which plays out a lot like Diep.io. In the game you control a tank on a 3D map, with the main objective of blowing up objects on the map and taking down your opponents. Completing the objectives will help you level up and upgrade your tank with a variety of different weapons and other customizations.
The game offers a total of 16 different types of tanks. What differentiates Tankio 3D from other games on this list is that it's played offline and you're matched up against bots that level up as you do. This makes Tankio 3D a great Slither.io alternative for those of you who don't want to blow away your precious bandwidth on a casual game.
5. Mitos.is
Mitos.is is a streamlined, and possibly a better version of Agar.io. It offers better mobile gameplay, as well as different game modes, to keep the player entertained. Just like Agar.io, the players play as a cell, with the objective to grow in size and to eat the opponents.
It also features the ability to eject mass and to speed up, plus the ability to split in half and create duplicate cells. On top of that, the game offers numerous upgrades ranging from potions to armors to further enhance the gameplay.
Availability: Android, iOS, Web
6. Splix.io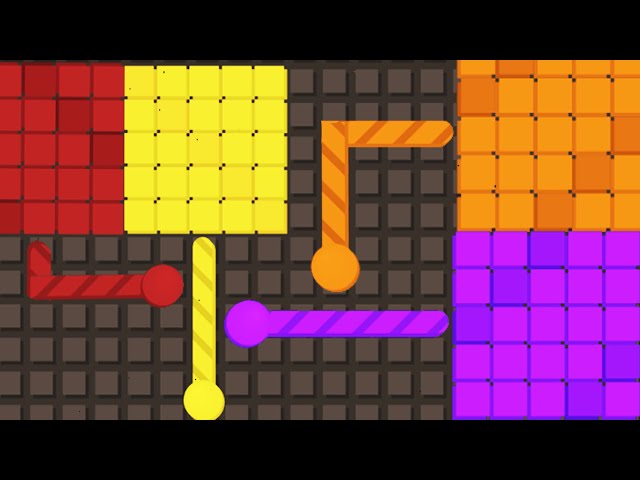 Splix.io might be the most different game in this list. It is a fast paced game with minimalistic design and gameplay mechanics similar to Snake. The game starts with a colored block and the objective is to capture more area for your enclosure by moving around free space.
A snake-like line goes out of the block to capture the free space. But, if the opponent crashes in your block while you are out, you lose. The game might sound simple, but with the fast paced movements, it sure feels a lot difficult.
Availability: Android, iOS, Web
7. Snowball.io
Snowball.io is another great Slither.io alternative in which, as the name suggests, you control a snowball that grows bigger as you move. You can use the snowball to flick opponents off the play field to gain points. The game allows you to control one large snowball or split it up into a number of small snowballs and use them to snipe your opponents.
The game's controls are fairly simple to get a hang of, but it can get really challenging as you progress. The game also allows you to customize your character, which is an added bonus.
8. Osmos HD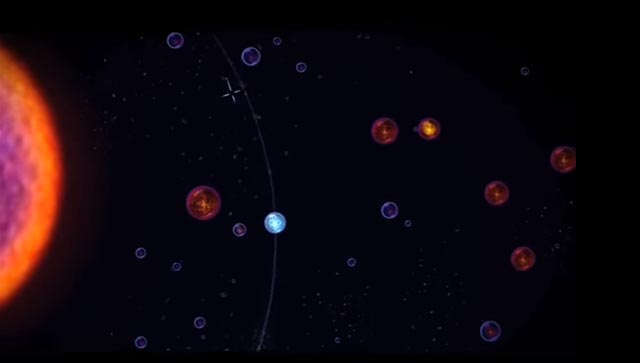 Osmos HD is another spin-off of Slither.io, which tries to do what Slither.io does, but a bit differently. Unlike other games on this list, Osmos HD is a single player game, but, it has a gameplay worthy enough for this list. The players play as a cell that needs to consume motes. Movement is done by propelling substance, but be wary, too much expulsion would reduce the size of your cell to a speck.
That will make it fragile, and easily consumable by bigger cells. The game needs to be played by balancing speed and size to consume as much as possible, and with the beautiful graphics, the game is nothing but a treat to the eyes.
Availability:  iOS
9. Arrow.io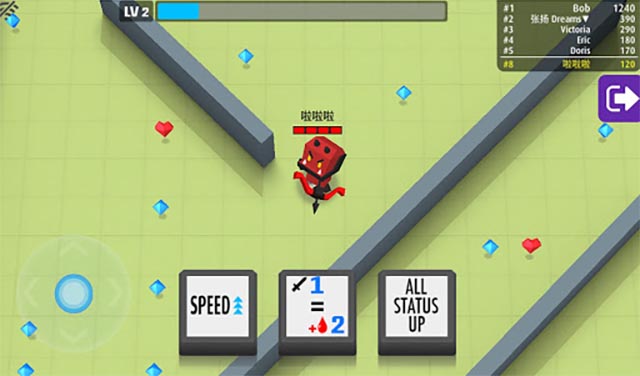 Arrow.io is another spin-off of Slither.io in which you'll control a blocky character with a bow and try to shoot down your enemies. Unlike Slither.io, the map on Arrow.io has walls which you can hide behind to protect yourself from your opponents arrows.
As you level up, you get access to a number of different skills which will help you take down your opponents or protect yourself from their arrows. The game's controls are fairly simple and it features both single player and multiplayer modes to keep you hooked.
Availability:  iOS
10. Nebulous.io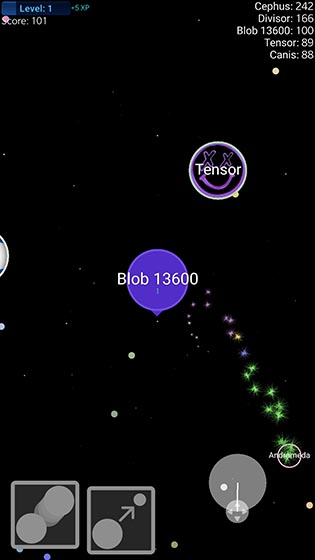 Nebulous.io is another different version of Agar.io in which the main objective remains unchanged. You play as a blob and you have to collect dots on the map to grow the size of your blob. You can also consume smaller blobs to grow in size, but be wary of the larger blobs as they'll consume you if you get close.
The game features over 500 different skins using which you can customize your blob and a couple of different game modes, including an offline single player mode, an online multiplayer mode, a new battle royale mode, and much more.
11. ZombsRoyale.io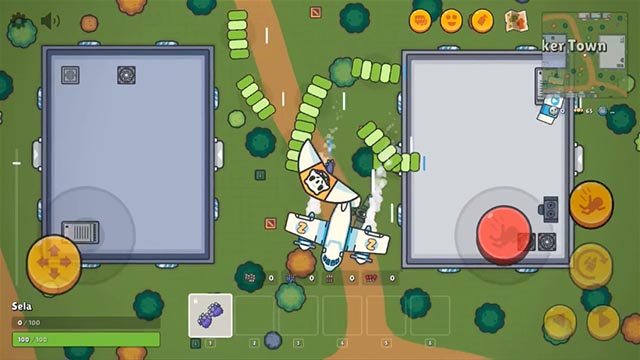 If you're a fan of battle royale games like PUBG or Fortnite and are on the lookout for a similar, but less graphically demanding, game for your mobile device then you should definitely check out ZombsRoyale.io. The game gives the battle royale genre a spin with a top-down perspective and feature a number of different game modes that you can enjoy.
There's the usual solo, duo and squad battle royale modes, along with a zombie mode, a 50v50 mode, a superpower mode, and a crystal clash mode. Even though it might not look like much, the game even gives you the option to customize your character with over 1000 unique customization items.
12. Orborous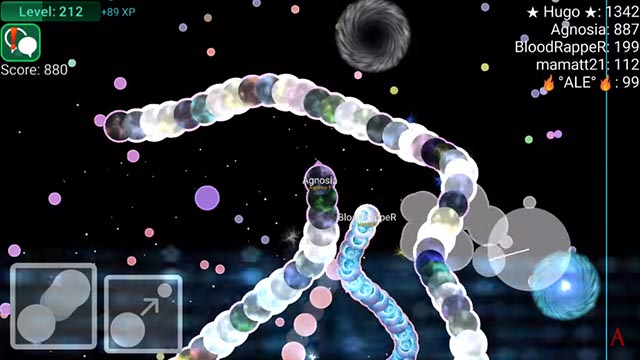 Orborous is another Slither.io alternative that heavily takes inspiration from the original game and has the same objective. You control a snake, collect dots to get bigger and take down your opponents in the process. What differentiates the game from Slither.io, however, is that it offers over 325 unique skins and a number of different game modes, including free for all, timed free for all, teams, timed teams, capture the flag, survival, soccer and domination.
Availability: Android
13. Paper.io 2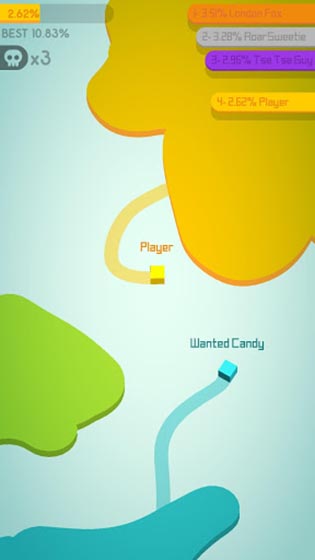 Paper.io 2 is another great game which is more akin to Splix.io than Slither.io. In the game you control blocks on a large map and the main objective is to conquer the most territory by enclosing it within the trail you leave behind. You can capture other players' territory in the same fashion, but be aware that if they cut off your trail, you'll have to start off right from the beginning.
Availability: Android, iOS, Web
14. Snake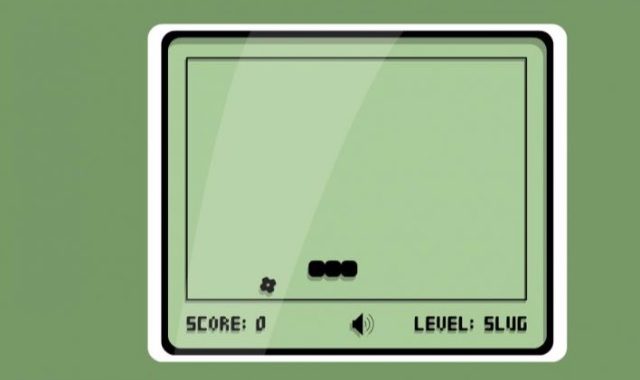 We can not have a complete list of Slither.io like games without including the classic: the Nokia Snake game. This version of the game runs online as a flash based game. The GUI resembles the old greenish Nokia screens and it certainly brings up a nostalgia feeling. In the game, you control a snake on the limited map, eating blobs which appear randomly.
As you eat, you grow, and the game ends when you hit the wall or accidentally eat yourself. The game has three difficulty levels, and a leaderboard as well. Anyone who needs a dose of nostalgia should check this game out.
Availability: Web
15. Hole.io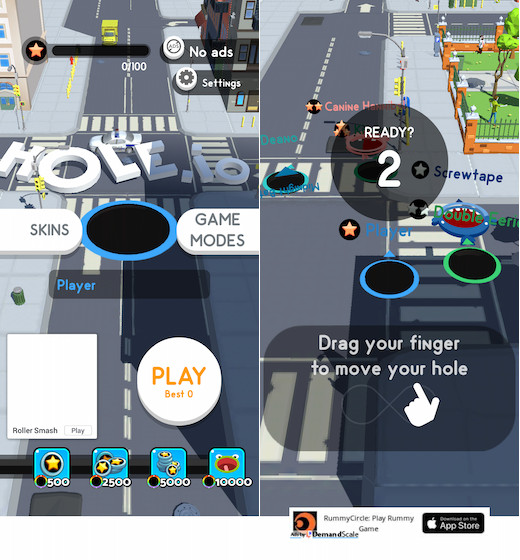 Developed by Voodo, Hole.io is a physics-based puzzle game. In this fun-loving game, you will play as a black hole who is hell-bent on eating the whole world. Though it's slightly different from Slither.io in terms of concept, the endless desire to eat everything that comes to your way will give you the same goosebumps.
Oh yes, the battle to show who is the biggest hole in the city feels pretty much on the same terrain. So, I don't see any reason why it can't engross you for hours!
16. Super Snake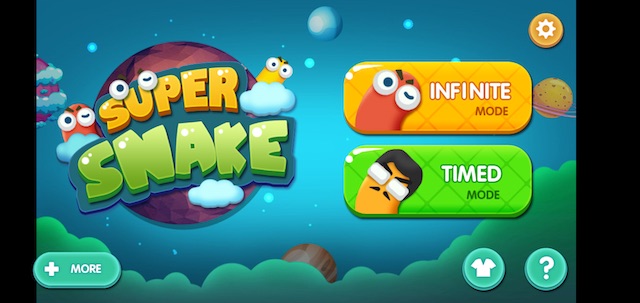 If I were to pick one game that makes a nice match with Slither.io, I would happily go with Super Snake. First and foremost, it lets you play as a snake and challenges you to become the longest in the game. And the only way you can beat everyone out there is by eating as many snakes as you can.
But keep in mind, if your head touches another player, your game will be immediately over. The gameplay has a striking similarity with that of Slither.io. Moreover, it also features a leaderboard where players are ranked based on their performances.
Availability: Android
17. Mope.io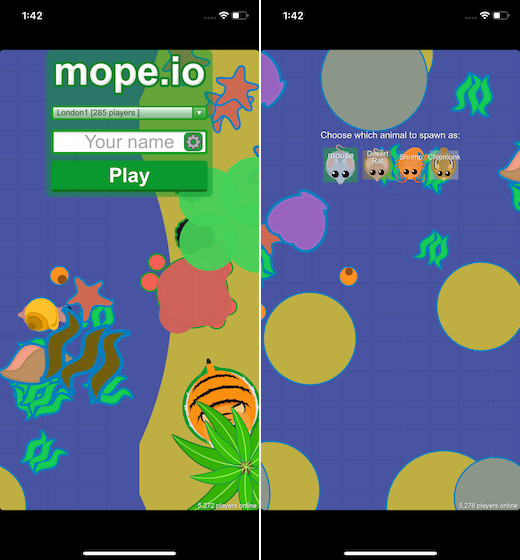 What I have found super cool in Mope.io is the addictive gameplay that can give a good run to Slither.io. In this game, you will play as a tiny mouse in the world of deadly animals and strive to get as much food as possible.
And if you succeed in climbing the massive food chain, you will take the cake of being the most decorated player in the world. Sounds simple, doesn't it? But be warned that you will face stiff competition from other players who would be lying in wait to gobble you up.
18. Wormax.io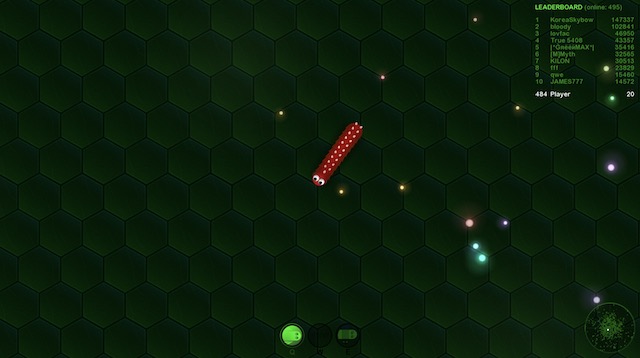 Wormax.io is one of the best Slither.io alternative for people who love the original snake game and want to play against other players. In the game, you control a worm and your aim is to eat as many food-pallets as you can to become bigger. The larger you become, the less threatened your worm is by the online opponents.
You also have the option to upgrade your worm and compete with other players for rank. If you don't want to spend money on upgrades, you can always play it for fun for free. I have wasted a lot of time in this gamem, and recommend it to everyone.
Availability: Android, iOS, Web
Frequently Asked Questions
Q. What are all the IO games called?
The first IO game that was released was Agar.io by a Brazilian developer named Matheus Valadares. The game hit the popularity chart instantly. Once this success was followed by the success of Slither.io a new genre of IO games was born where players compete with other gamers around the world in an easy free-to-play environment.
Q. What are Slither.io codes?
All IO games like Slither.io are free to play. The developer earns money by selling skins and other cosmetic improvements. The Slither.io codes help you get these skins for free. A simple Google search will help you find new codes. You have to be pretty quick as the codes are gone as soon as someone releases them.
Q. Is Slither.io safe to play?
Yes, Slither.io is safe to play. You can play it in your browser and don't even have to create an account. You just enter a name and start playing.
Q. What is the highest score ever on Slither.io?
It's hard to find the world's highest score on Slither.io as there's no official directory. As far as I can tell, many players have scored more than 200,000. There was a mention of a player scoring above 300,000 but linked YouTube video was not working so I cannot be sure.
Check Out These Games Like Slither.io
If you have been playing Slither.io for a long time and want to change things up, then the above-mentioned games, which are very similar to Slither.io will keep you occupied for a long time. If you think we've missed out one of your favorite games, then feel free to mention it in the comments below.