Nowadays, whenever you get bored all you have to do is whip out your smartphone and play some interesting and addictive games on your device, however, if you don't have a game installed on your smartphone or don't have a smartphone at all then you need something else to keep you occupied. As long as you have an active internet connection, you won't have to sit there all day because you can enjoy small flash games on the internet.
All these flash games are small enough to run on almost any system with a decent internet connection and a browser. You don't need high-end graphics card or powerful CPU to run these games. All you need is a browser that supports flash and you're good to go.
Below is a list of 20 best browser based flash games:-
1. Agar.io
With more than 300,000 players enjoying it, Agar.io has become one of the most popular and sensational flash game on the internet in a short span of time. The game is simple and very addictive. You are in control of a cell which can be moved with your mouse. You have to move around eating other cells to become bigger and bigger, however, you have to be careful because if a cell with a larger mass than yours comes in contact with you then it will eat you thus ending the game for you. You can even sign-in with your Facebook ID and play with your friends as well.
Agar.io is also available on both Android and iOS platforms.
2. Canabalt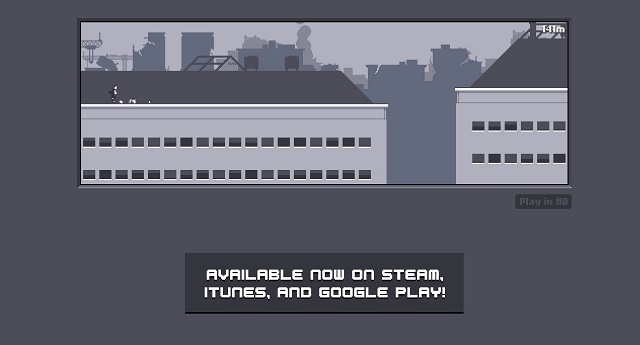 If eating cells and gaining mass is not your cup of tea then you can enjoy Canabalt; an endless running adventure that will put Temple Run and Subway Surfers to shame. This game defines the endless-running genre in a completely new way. The game does not feature flashy graphics or colors instead it's a black and white game with just one objective, run. You have to run and jump across rooftops because everything is falling down. Jump over obstacles and break window glasses, one single misstep can cause you your life in this exciting game. Canabalt also features a two-player mode so you can play with your friend.
Canabalt is also available on Android, iOS, and Steam.
3. Snake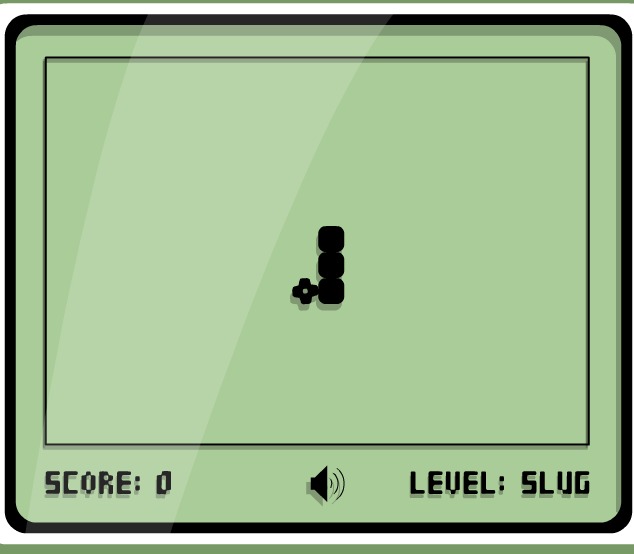 Snake became one of the most popular game ever with the rise of old school Nokia phones which came pre-installed with the Snake game. The game is still considered a great time killer by many casual gamers. The gameplay is straightforward, you're a snake and you have to eat the tiny dots to grow in size but you have to be careful not to yourself. The game has three modes for different gamers, Slug, Worm, and Python. Slug is the slowest mode for complete newcomers to the game, Worm is fairly speedy for the average gamers, and Python is the fastest for people who are experienced at playing Snake.
4. 2048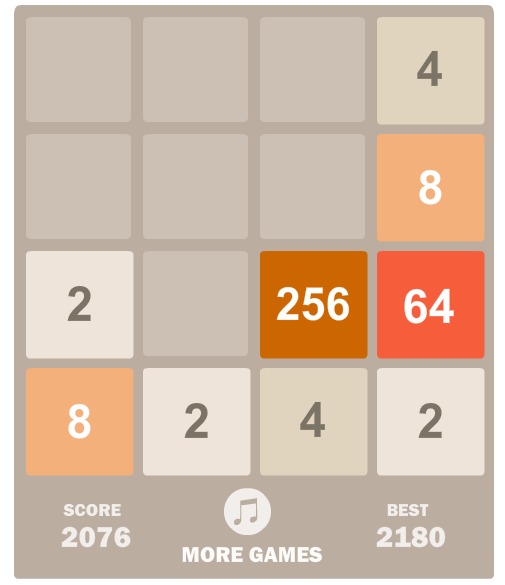 Another game that went viral on different smartphone platforms. The game combines the tile-sliding puzzles with a simple objective. You have to combine same numbered tiles to create a single tile with the sum of both numbers. You have to create a tile with the number 2048 to win the game but that's no easy feat. You have to move the tiles in a single direction and try to match and add as many of them as possible with each single movement.
2048 is also available in different incarnations on Android, iOS, and Windows Phone platforms.
5. Tanki Online
If you have been wanting to play the amazing World of Tanks game on your PC but don't have a powerful enough PC then you don't have to worry anymore because we've got you covered. You can play Tanki Online instead and enjoy the explosive action of owning your personal tank in the battlefield. The game is available for free and you can purchase in-game items to make your tank even more powerful. The game lets you choose your tank and then battle with your friends or anyone from around the world in an intense action. Get together with your team and go head-to-head against another team of tankers. Gather crystals and then use them to repair/upgrade your tank.
6. 8-Ball Pool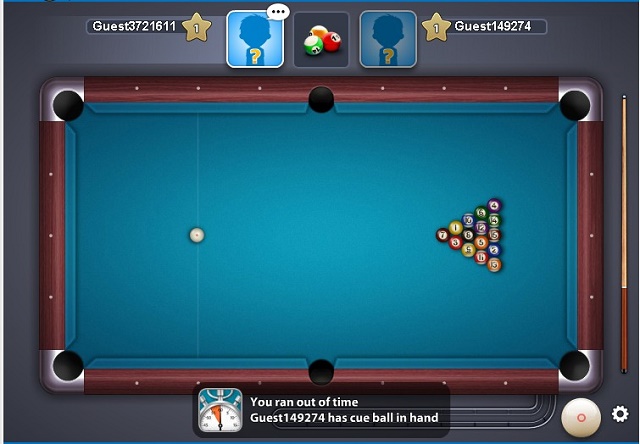 There's a flash game for everyone even the snooker lovers out there as well. 8-Ball Pool is the most popular online snooker game that's mostly played on Facebook. The game lets you play against anyone in the world or just go against your friend. You can invite your friends to a 1-on-1 match and see who is the best snooker player among your social circle. The gameplay is basic and you have to use your mouse to control your stick. If you're not familiar with the rules of pool then don't worry because the game teaches you everything with an easy to follow tutorial.
8-Ball Pool is available for both Android and iOS platforms as well.
7. Tetris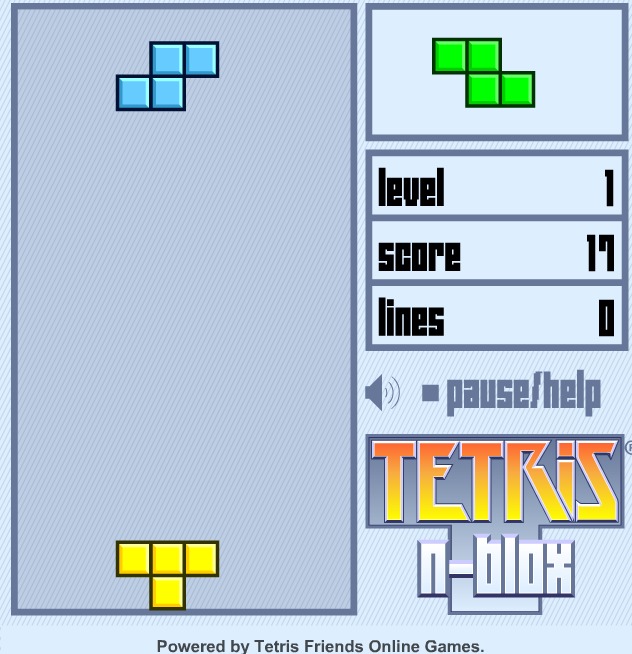 Tetris is the classic part-block building, part-block destroying game that has been a favorite of gamers for more than 2 decades now. Players still love playing the classic game and reliving the old days on their devices. If you are looking for a Tetris game that brings back the memories for you then this game is a must try. You have to arrange all the blocks in such a way that every field is filled with a block, you have to delete the previous blocks by making combos otherwise you will lose if the blocks reach the top. The game is a fun puzzle game that takes your mind and reflexes for a spin.
8. Curvytron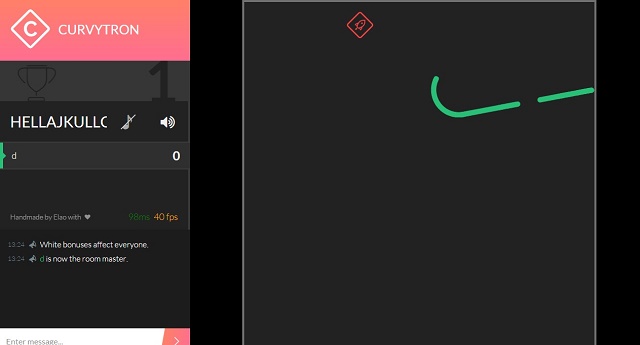 Curves are sexy specially when they are in a game. Curvytron which boasts a curvy name is a unique line-bending game where you are in charge of a colorful line. The line keeps moving and you can turn it left or right. Don't touch other lines or you will die and don't touch your line either because that will kill you as well. You have to outlive all the other lines in order to win the round. You can create your own room and play with your friends or join other rooms to play anyone from around the world.
9. Hextris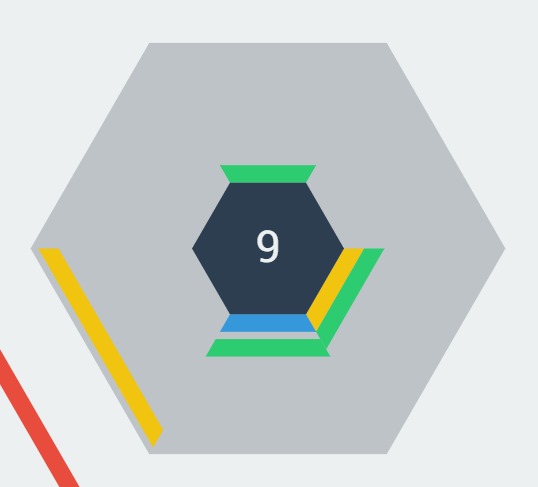 Tetris meets Crazy Wheel in this amazing new puzzle game Hextris. You get control of a moving hexagon and you have to fill it with different colors. You have to match colors by making matches of 3 and earning combos. If you let different colors stack on each other and touch the grey line then you lose. So test your reflexes in this quick puzzle game and match as many colors as possible, as quickly as possible. The game tests your agility and reflexes in a fast paced puzzle action.
Hextris is also available for iOS and Android devices.
10. Cubefield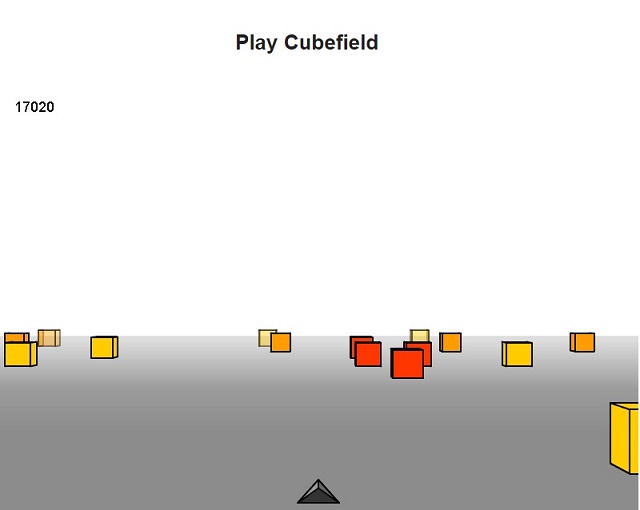 Cubefield lets you steer a ship in a field filled with thousands of cubes. You have to steer clear of all the cubes because touching a cube will destroy your ship and you will lose. Just go as far as you possibly can without touching a single cube. The game gets faster the higher your score goes, you have to be quick with the controls and make sure that you dodge those incoming cubes swiftly. Score as high as possible and compete with your friends in pursuit of the highest score.
11. Cut The Rope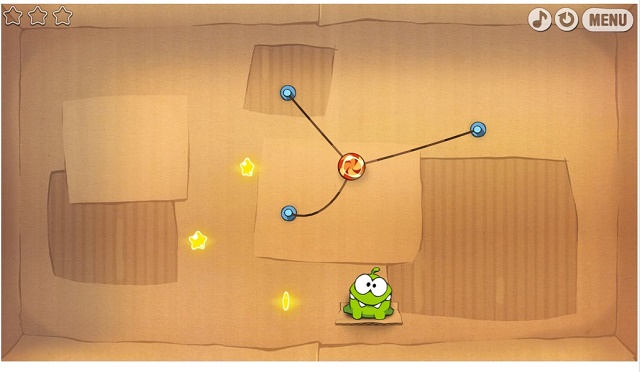 Cut The Rope quickly became a hit when it was launched on mobile platforms. The game has now made its way onto your browsers and you can play it online for free. In this game you have a pet named Omnom. Omnom is always hungry and you have to feed him on each level. Cut the ropes and make sure that the candy lands in his belly. Beautiful puzzles combined with eye-catching graphics make this game a must try.
Cut The Rope is also available on Android, iOS, and Windows Phone.
12. Tic-Tac-Toe
The famous time killer that every kid plays in his/her classroom often to kill some time. Tic-Tac-Toe's gameplay is simple and very easy to understand, you have a grid of 3 by 3 where you have to make a straight or diagonal line of 3 symbols. The game is played against another friend to make it even more fun. However, you can also play it against the computer to test your might.
13. Creative Kill Chamber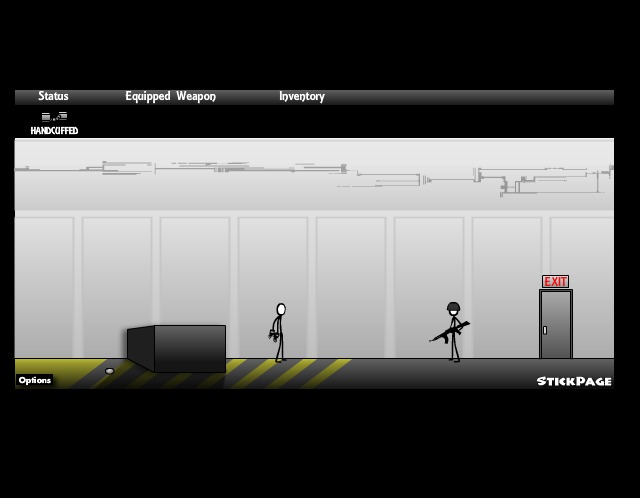 Creative Kill Chamber combines gruesome action with a little bit of puzzle to solve each level. In this game you are actually trapped in a prison and you have to use different killing methods to solve each level. There are many ways to kill guards and overcome obstacles on each level. The game gets tricky on higher levels and you will have to think quick and act quickly in order to live.
14. Frogger
Frogger rose to the top in the days of old-school consoles. The game quickly became the fan favorite played in homes and arcades alike. The gameplay is very basic yet tricky at the same time. You have to take your little frog from one end of the road to the other end while avoiding traffic and many other obstacles in between. The levels are timed so you have to move quickly before the timer runs out.
15. New York Shark
If you are a fan of rampage and going on a killing spree then New York Shark is the perfect game for you. In this game you control a shark swimming around the Big Apple. There is one simple objective for you, eat and destroy everything that you see. You can eat swimmers, boats, ships, and even jump up high to bring destruction upon planes, helicopters, etc. You may even get the chance to eat King Kong and Spiderman in this hilariously gruesome game.
16. Escape
The name says it all. In Escape you are trapped in a vertical container filled with giant lasers and electric fields. You have to jump from wall to wall in order to reach the top and escape the confinement. The game only has one control button and you have to time your jumps carefully in order to avoid the dangerous obstacles and safely jump up higher.
Escape is also available for download on Android and iOS platforms.
17. Mario Run
Everybody knows the trusty old plumber Mario. He is the superstar created by Nintendo back when they released the original Nintendo Entertainment System. Mario has seen many official and unofficial spin-offs. Mario Run is another spin-off where Mario has to escape the clutches of his long running nemesis, Bowser. In this game you have to run as fast as possible while avoiding all the obstacles, if you slow down the evil Bowser will catch you and probably eat you or even worse. Make sure to use the boost to go fast like a racing car.
18. Push It
Push It is another classic game redefined with some extra graphics for the modern days. The game is simple yet addictive, you're supposed to push the boxes to the marked areas. Sounds pretty simple and boring, right? Well, it isn't because when you reach the higher levels, you will have to use your brain to solve the problems and make very careful moves. The game puts your brain through a tough test.
19. Sparkchess
If you are the type of guy or girl who likes to think a lot and devise the perfect strategies to beat your opponents then you should play Sparkchess. The game lets you test your brain power against other players from around the world in the game of chess. You can also test your might by going against expert computer to see if you are as good as you think at this classic board game. If you are not familiar with the rules of chess then don't worry because the game features an in-depth tutorial for newcomers to teach them the basics of chess.
20. Pokemon Tower Defense 2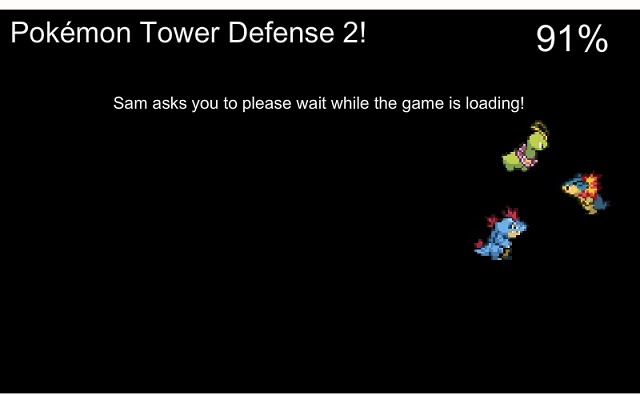 Tower defense games have been really popular for the last few years but what makes Pokemon Tower Defense 2 even more fun is the fact that you actually use Pokemon to fight hordes of other Pokemon. You start your journey as a newbie Pokemon trainer with your starter Pokemon and you have to fight with other trainers in an exciting tower defense battle to win and become the champion. The game lets you capture Pokemon, evolve them, and build a powerful team in a beautiful story mode. You can even download the game on your PC to play it directly from your device.
If you are still not happy with the above list and want game that you can play even when you are out of internet then we have the perfect thing for you.
When internet is down, you can play Google Chrome browser's T-rex game. When you see the small dinosaur in your Google Chrome browser because of no internet access then just hit the "Up" arrow key on your keyboard and enjoy this small endless running adventure of a silly dino.
SEE ALSO: 15 Best Android Wear Games
Let us know if you have any other favorite flash games in the comments below.