The ever-growing Minecraft community doesn't stop trying to make the game better in every aspect. From their exciting creations come the best modpacks for Minecraft. We will visit everything from outer space to wizards and dragons, all within Minecraft. Surprised? Well, if you want to elevate your Minecraft experience, modpacks are one of the best ways to change the groove. All of these mods will be limited to the Java Edition of the game, and you can find out why in our comparison of Minecraft Java and Bedrock Editions. Though, before we dive into this extensively curated list, make sure to install Minecraft Forge to use mods with Minecraft on your PC. No, you can't skip this step as all of the modpacks listed below require Forge or an alternative installed. With that out of the way, let's look at the 20 best Minecraft modpacks you must install and play right away.
Best Modpacks in Minecraft (2023)
Before we list down the best Minecraft modpacks, you must be wondering – how are modpacks different from mods? Well, the name essentially gives it away, but let us clarify. Modpacks are a heavily sized and curated collection of different mods under a single theme or topic that you can install to elevate your Minecraft experience. Unlike mods, modpacks aim to change almost every aspect of the game. And even though most mods can work on any PC setup, many of these will require a medium or high-tier gaming PC for a playable experience.
As modpacks are limited to the Java Edition of the game, you can only expect them to work on Mac or Windows. Though there might be an easy way to get Minecraft on Chromebooks and experience the magic on your low-end school laptop as well. Once you have your platform sorted, head on to the first entry in our list of best modpacks for Minecraft.
1. RLCraft Minecraft Modpack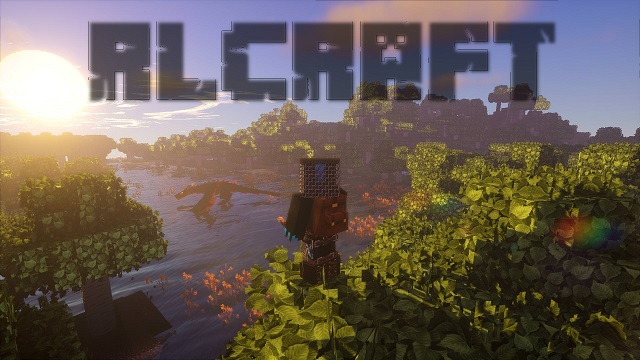 This is the most popular, demanding, and powerful modpack on our list. Acting in some ways as a direct competition to the RTX on Minecraft Bedrock experience, this mod focuses on realism. Not just realism in terms of textures or shaders, but in aspects beyond what you can imagine. It is a collection of 50+ mods to make Minecraft feel more life-like, covering everything from hooks to leaves. Going beyond graphics, the RLCraft modpack also makes the sounds feel more realistic.
Download RLCraft Modpack
2. All The Mods 6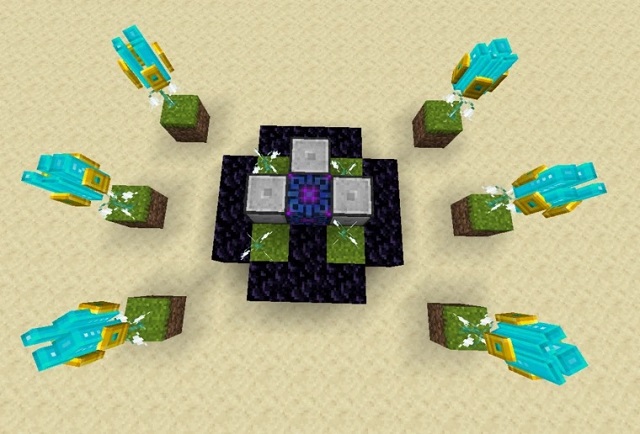 This is a special, regularly updated modpack with a ton of unique and somewhat lesser-known mods. If you want to discover random new mods, this is the Minecraft modpack to stick with. It doesn't focus on a specific theme but empowers individual creators' creative pursuits. If this feels like ideal Robinhood vibes for your game, grab the modpack right now. The screenshot above captures the random essence of the modpack well with this specialized tool.
Download All the Mods 6 Modpack
3. Demon Slayers Unleashed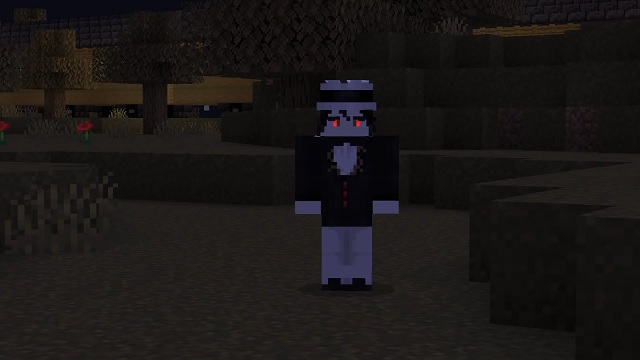 One of my personal favorites and popular Minecraft modpacks is the one based on the Demon Slayer anime series. If you haven't watched the series yet, use our list of websites to watch anime legally. This is a combat-based modpack, where you get the characters from the anime in your game, including the antagonist Muzan Kibutsuji, and can use them for a roleplay experience.
The whole modpack is based around the concept of traveling and hunting demons or humans, increasing in strength as your progress. If you are an anime fan or if demon-hunting feels exciting for you, this is a modpack you should definitely check out.
Download Demon Slayers Unleashed Modpack
4. Minecraft Eternal Modpack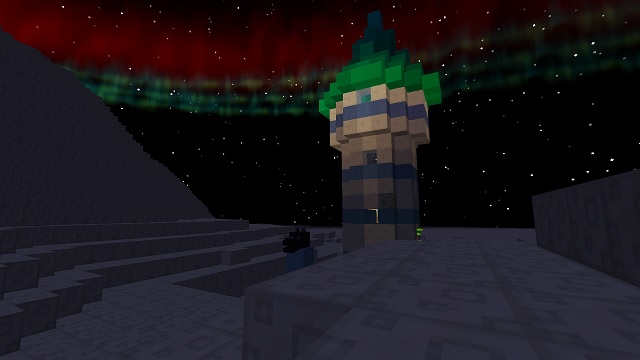 If you liked the idea of the "All The Mods" modpack, this takes the whole concept to the next level. As per the creators, this collection offers adventures, magic, science, quests, combat, bosses, automation, and exploration all in one place. This multi-thematic mod provides players with a taste of every good mission style Minecraft modpack that you can look for in a single one. From dozens of pets to new weapons, there are many things to look out for in MC Eternal, including cannon shooting rats and even the aurora (as shown in the image above).
Download Minecraft Eternal Modpack
5. FTB University Minecraft Modpack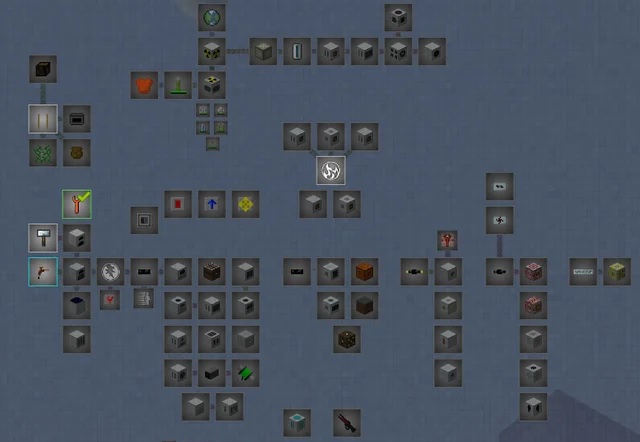 Due to their complex nature, not everyone is familiar and comfortable with some of the most advanced mods. This Minecraft modpack aims to tackle that by teaching you how to properly use advanced mods and tools on offer without feeling overwhelmed by the massive variety. Popular mods that the collection features are Applied Energistics 2, Integrated Dynamics, and XNet, among others.
Download FTB University Modpack
6. Parasites by Forge Labs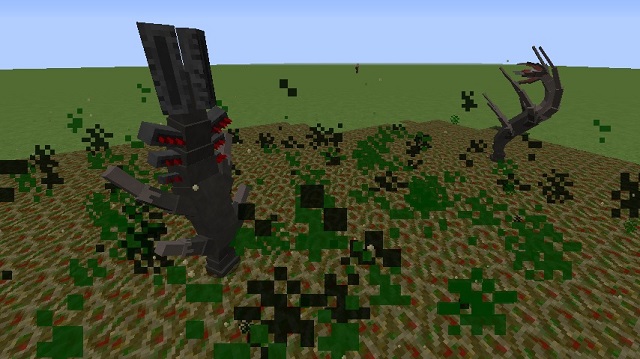 If complex changes and learning new recipes don't fit your playstyle, maybe this survival modpack will be more fun. As the name suggests, the Minecraft world you land in is infected by parasites, and they are turning villagers into deadly creatures. This zombie-style survival experience in Minecraft has always been a popular choice for players. What makes it even better than the general zombie-style story is the fact that the actual parasites and mobs are far scarier and challenging.
Download Parasites Modpack
7. Advanced Wizardry
Are you a Potterhead like I am? If yes, this modpack is going to make you fall in love with itself. Even though the modpack doesn't directly present itself as a Harry Potter mod, there are plenty of elements from the franchise. From phoenix to Dumbledore lookalikes, there's a lot to look forward to. Just because the collection isn't limited to the HP series, Advanced Wizardry also includes plenty more content to offer than regular magic modpacks.
Download Advanced Wizardry Modpack
8. Valhelsia 3 Modpack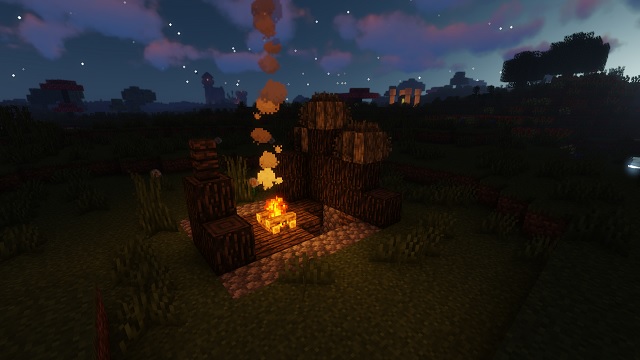 This modpack aims to target a wide variety of players while ensuring you have access to only the highest quality of mods. Explorers will have the best biomes to explore, technical players will have unlimited building abilities, while the adventurers will have a whole world of quests waiting for them. The team behind this collection is of professional modders, so expect the most reliable and bug-free experience from this Minecraft modpack.
Download Valhelsia 3 Modpack
9. World of Dragons Modpack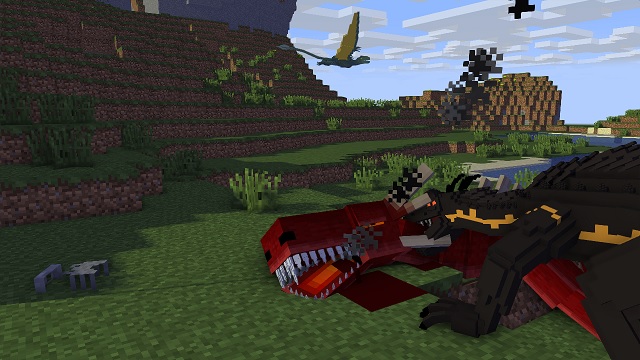 Dragons are entities you will find in several Minecraft modpacks, but this one gives them the attention they deserve. It is directly inspired by George R. R. Martin's A Song of Ice and Fire book series, the one that gave birth to the popular Game of Thrones TV series. Check out a list of the best Netflix TV series right here for more such recommendations.
The plot of this modpack is based around attempts to subdue dragons, using their carcasses for materials, connecting with the villagers, and doing tons of quests. You can use multiple magic and technology-based methods as well as a combination of the two to take down the dragons. We can easily conclude that World of Dragons offers more variety to dragons than any other modpack out there for Minecraft.
Download World of Dragons Modpack
10. Mineshafts & Monsters
Continuing our streak of ancient creatures, we have an amazing modpack that brings you to a slightly challenging world in Minecraft. There are castles, caves, new biomes, and Mineshafts for you to explore in the modpack. Each biome in this world is looming with creatures ready to kill you. From dragons and undead souls to tigers and queen bees, you will have to take each step wisely to survive in this world.
This survival-based modpack is fun and has high stakes involved if you are up for the challenge. Other than the scary creatures, Mineshafts & Monsters also offers a beautiful world with inspiring architecture.
Download Mineshafts & Monsters Modpack
11. Space Astronomy 2 Minecraft Modpack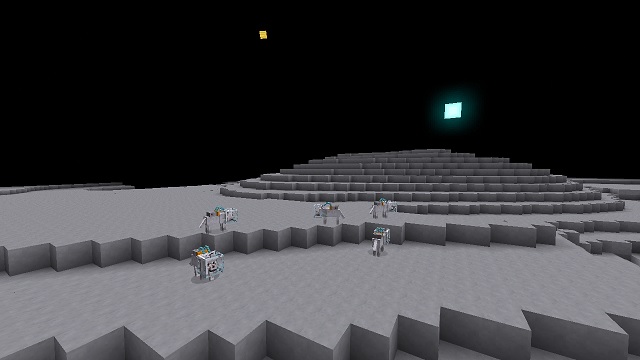 This is the time to take our list of best Minecraft modpacks beyond the horizon. Quite literally. The Space Astronomy 2 modpack offers a collection of space mods and tons of the latest technology that you won't find in Minecraft otherwise. An install size of 4GB makes it one of the heaviest modpacks on our list. The main aim of this modpack, as you might have guessed, is to explore the universe, visit different planets, and then record those journeys in the achievement booklet.
Download Space Astronomy 2 Modpack
12. SevTech: Ages of the Sky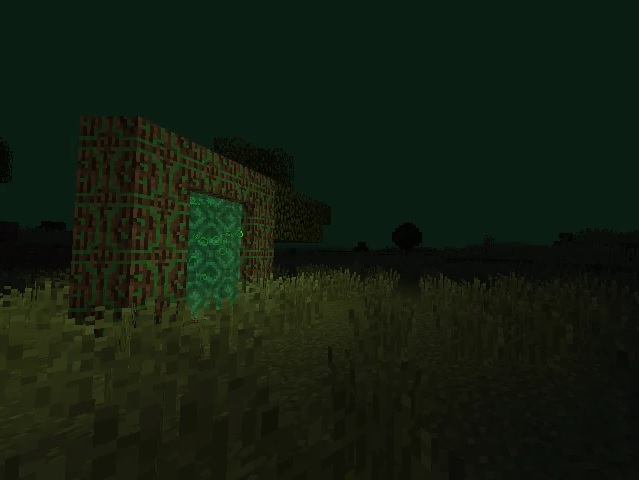 Now that we have taken off from the ground, let's stay in the sky for a while. With random creations in the sky, this pack takes a beautiful Minecraft world and divides it into sky blocks. There are massive changes in the game beyond that as well, including cool new entities like the karate Zombies and a ton of new blocks and recipes. This Minecraft modpack hasn't been updated in a long time but is still one of the highest-rated ones among the fans.
Download SevTech Modpack
13. The 1.7.10 Pack
With over 200 mods, the only aim of this modpack is to cater to a variety of Minecraft players and make them feel like they aren't missing out on anything. If you want to see how diverse yet good modpacks can get, the 1.7.10 Pack is the perfect place to start for most players. A few of the popular mods included in this modpack are LiteLoader, HQM Quests, and Twilight Forest, among others.
Download 1.7.10 Modpack
14. Direwolf20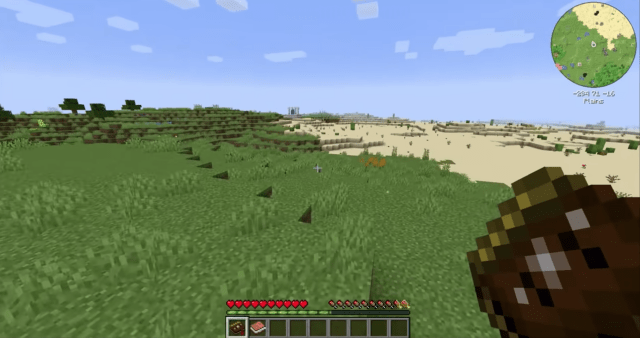 One of the best parts of playing Minecraft is the community around it. And well, this modpack celebrates that like nothing else. The popular Minecraft YouTuber Direwolf20 created this amazing modpack to play with fans of the channel. Created with community engagement in mind, the pack has some of the best mods loved by Minecraft fans, including MineTogether, EnderCore, Storage drawers, and more. If you already know the Youtuber or simply wanna enjoy a variety of fan-favorite mods, get this Modpack right away.
Download Direwolf20 Modpack
15. Regrowth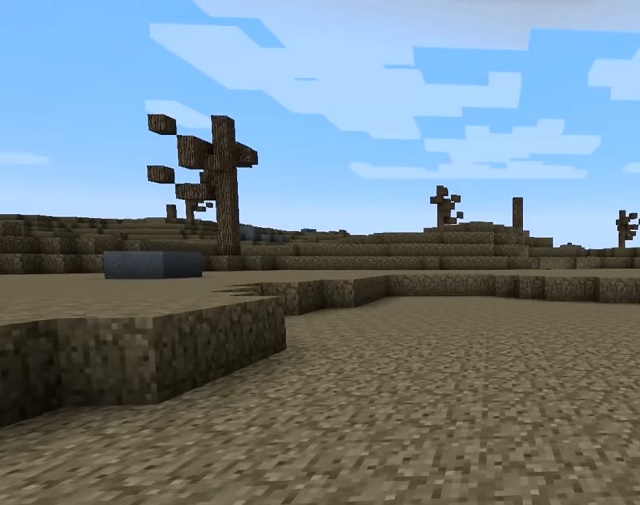 After a whole list of exciting and unique Minecraft modpacks, Regrowth is here to bring things down to a standstill. The whole concept of this modpack is, "What if Minecraft didn't have any natural elements?" In this hardcore pack, you not only have to survive but use magic and tech to fix the Minecraft world. You have to turn the wasteland you spawn in into the Minecraft world we have come to adore.
Download Regrowth Modpack
16. Better Minecraft Modpack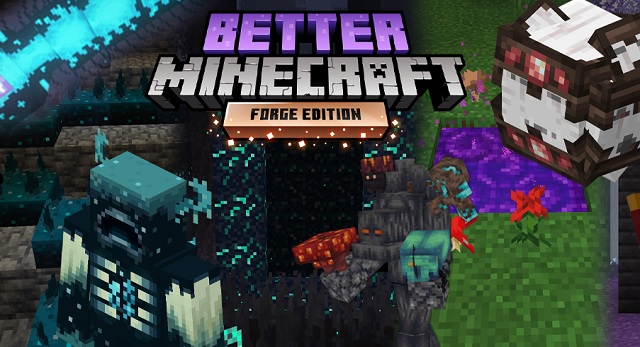 Want something that feels like Minecraft but is much more promising? Try Better Minecraft. Yes, this modpack simply takes regular Minecraft and improves it in so many ways. You get tons of new bosses, crops, blocks, and even 5 new dimensions. In a way, you can consider this as a sequel to Minecraft except you don't have to pay a dime to get it.
Download Better Minecraft Modpack
17. OriginsSMP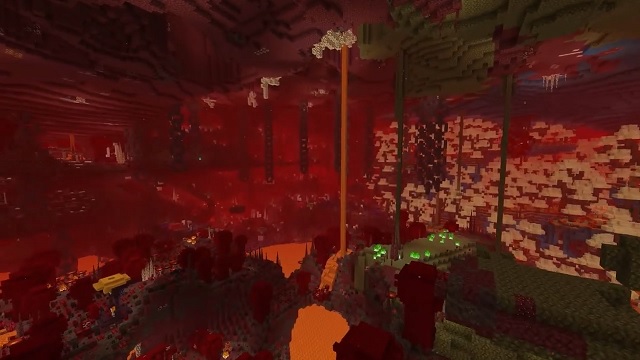 If you want to host a survival multiplayer server for your friends then OriginsSMP is the perfect option for you. It packs a bunch of the best Minecraft mods of all time into a single package giving you new portals, mobs, a huge amount of biomes, and a countless number of blocks and mechanics. You will have to spend days if not weeks to explore every single feature this modpack consists of. Though, this also means that your system has to be powerful enough to handle this modpack.
Download OriginsSMP Modpack
18. Forever Stranded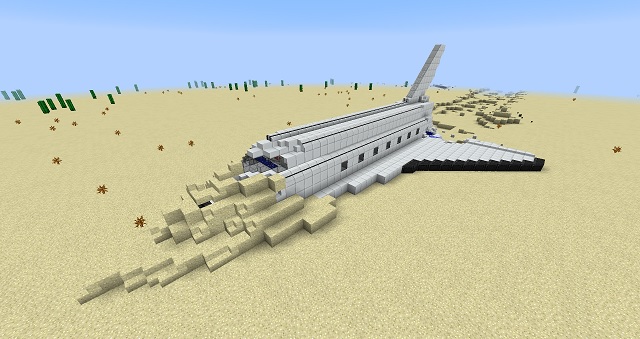 You can have 99 problems in Minecraft but the scarcity of resources is hardly one. But not if you are on this modpack. In Forever Stranded, your spaceship has crashed on a mostly barren planet. Now, you have to find food, shelter, and most importantly, water to survive. But, that's only the surface of your problems. As the night falls things are going to get crazier and note my words, all of you won't survive.
Download Forever Stranded
19. Fabulously Optimized
While almost every other Minecraft modpack on this list will test the limits of your PC, Fabulously Optimized is supposed to help it unload. This modpack relies on a variety of modern optimization mods to optimize your FPS and gameplay while also improving the game's graphics with shaders. So, you get a better-looking game, smoother gameplay, and a literally cooler system.
Download Fabulously Optimized
20. Jurassic World Reborn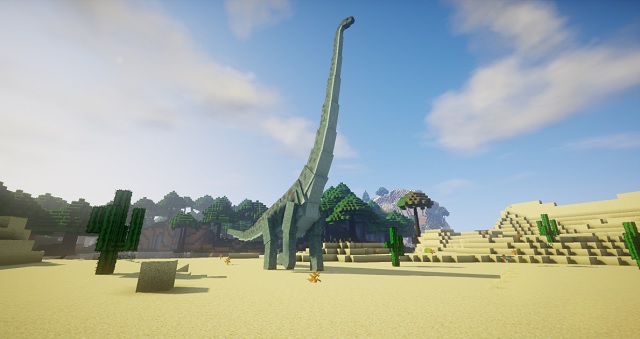 This Minecraft modpack is one of the best options if you want smarter and more diverse mobs in the game. As you can guess, it adds a bunch of dinosaurs and other prehistoric creatures to Minecraft. All of these new mobs have their unique AI, special drops, and quite impressive animations. But, they are so well developed that you won't feel like they don't belong to the world of Minecraft.
Download Jurrasic World Reborn Minecraft Modpack
Download the Best Minecraft Modpacks Right Away
Grab any of these Minecraft modpacks that excite you, and do let us know if you find some better ones in the comments. Though, if you are looking for more subtle changes, our list of best Minecraft mods might be something you want to check out. Not to forget, these modpacks can be demanding, so getting Optifine for Minecraft might help ease some load and optimize performance. It will also end up enhancing the graphics for most of the modpacks in this list, which is a huge plus. So, don't wait any longer and start installing these modpacks into your Minecraft worlds right away.