Just when most of us thought GoPro's run at the top of the action-camera sphere was over in the face of cut-throat competition posed by rivals, the company has come out all guns blazing. And how! Lashed with top-of-the-line specs including the 5K recording, robust sensor, attractive-looking front screen, a variety of shooting modes, and a robust battery, GoPro Hero 9 Black is a stunning action camera that most would love to grab for an exciting shooting spree. If that's you, we have got you covered with the most comprehensive lineup of the 17 best GoPro Hero 9 Black accessories that can play a vital role in amplifying your shooting adventure.
Best GoPro Hero 9 Accessories in 2020
When it comes to GoPro accessories, a wide variety is what we like to have at the disposal. While some of us like to up the ante by mounting the action camera in the helmet or strapping it in the hand for capturing free-wheeling shots, others prefer to take it slightly easy by selecting extension poles or floating hand grip during kayaking or wakeboarding.
Irrespective of which category you fall in, you would find the accessory that can get along nicely with your camera and of course your fun-drive. Notably, we have also picked out GoPro 9 cases to help you protect your investment from impact.
1. Smatree Waterproof Hard Case
If you want to offer a complete safeguard to your GoPro Hero 9 against accidental falls, look no further than Smatree Waterproof Hard Case. It is well-built and features exceptionally rugged construction that delivers a trusted shield to the action camera against shock.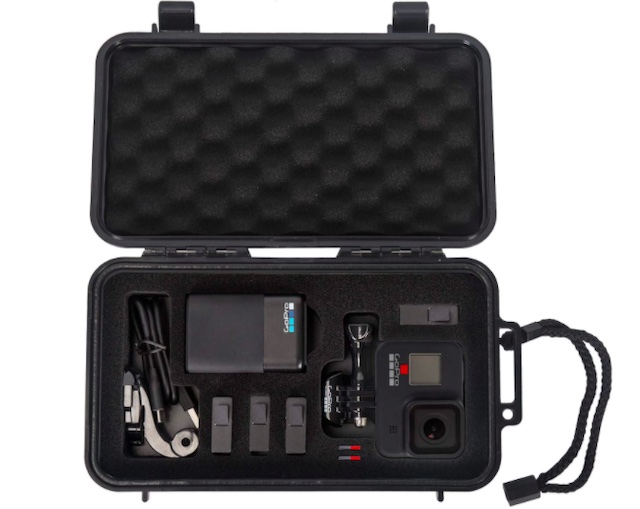 Smatree case is quite spacious as it can hold the action camera along with four batteries and other small accessories. Made of high-grade ABS material, it has a hard shell exterior that can take on beating with ease. Being waterproof, it's fully designed to complement your outdoor adventure.
Another feature worth mentioning is the internal sponge foam together with the neat cutting that plays a vital role in letting you organize your accessories. Considering these features, the $29 price tag seems to be on the fair side.
Buy from Amazon: $28.99
2. GoPro 3-Way
What makes GoPro 3-Way a great asset for GoPro Hero 9 is the unique 3-in-1 design. That means you can use it not only as a camera grip but also as an extension arm and tripod for enhanced versatility. Save it for an exciting adventure where you may want to capture a variety of shots!
Depending on your need, you can detach the handle from the arm and use it as a pretty lightweight camera grip. Inside the handle is a small yet fully capable tripod that you can use to shoot action-packed videos.
Notably, GoPro 3-Way measures 20 inches when fully extended. When collapsed, it turns into a small 7.4″ inch portable accessory which you can comfortably carry. What's more, it's also waterproof, which makes it well-timed for your watersport.
Buy from Amazon: $59.99
3. SUREWO
What about getting a high-quality carrying case for your action camera? If the answer is yes, I would recommend you take a close look at SUREWO. The case is made of PU leather and features a modern-looking design.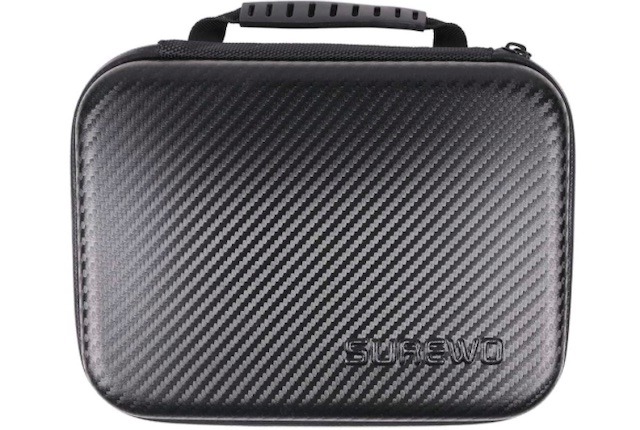 For additional protection from impact and scratches, it has added EVA foam padding inside. With the shock-absorbing design, the case ensures your camera remains secure inside.
Thanks to the pre-cut slots and double-deck elastic mesh pockets, you also have the flexibility to keep your accessories organized. Add to that the strong zipper and useful handle and it becomes a super convenient asset for your travel.
Buy from Amazon: $19.99
4. HSU
If you are hunting for an ultralight carrying case for your GoPro Hero 9, HSU is the one that I would suggest you keep in mind. Made of PU leather, the mini travel case has got a sophisticated design. Being pretty compact, it's quite convenient to carry.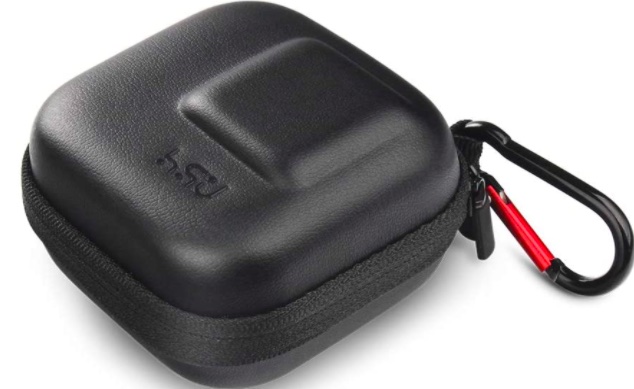 Moreover, you can use it as a standalone case or take advantage of its lightweight yet protective construction to keep your camera secure. Though the case can't endure nasty shock, you can bank on it to withstand minor impact.
Besides, it also comes with an aluminum carabiner so that you can carry it securely. Priced at $10, it's also among the cheapest travel cases for GoPro Hero 9 Black.
Buy from Amazon: $9.99
5. GoPro El Grande Extension Pole
Times when you want to have more flexibility while capturing a variety of sorts, a handy asset like GoPro El Grande Extension Pole can have a role to play. The extension pole extends to 38-inch and collapses to 15-inch. Featuring an integrated ball and socket design, it allows you to swivel your camera 360° with ease.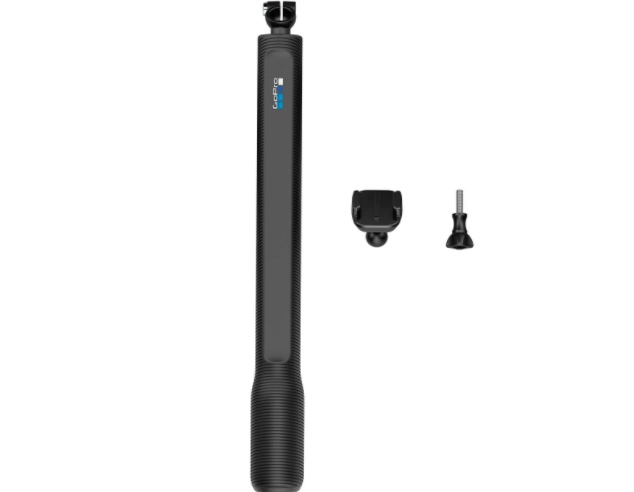 Thanks to the oversized grip, you can comfortably hold the EI Grande. Another feature that has caught my attention in this extension pole is the twist-lock design which further enhances the experience.
As for the built quality, EI Grande is very sturdy and waterproof which makes it spot-on for activities like biking, snowboarding, skateboarding, and more. In a nutshell, it's one of the best accessories for GoPro Hero 9 in the market right now.
Buy from Amazon: $59
6. GoPro Sleeve + Lanyard
Should you think of offering uncompromised care to your brand-new camera, this offering from GoPro can make for a strong case for multiple reasons. For starters, it's carved out of high-quality silicone. With the sophisticated design, it can ramp up your style quotient as well.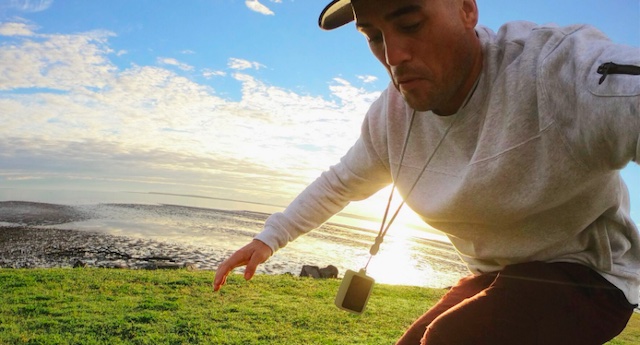 You can use this sleeve and the lanyard to wear your GoPro camera around your neck. Perfect for the times where you want to carry your camera comfortably without putting your shooting spree on the backburner.
Interestingly, it also lets you mount your GoPro with the sleeve on to protect the camera from scratches. Not just that, it comes in multiple nice-looking colors as well to let you personalize your camera.
Buy from GoPro: $19.99
7. GoPro Shorty
Just in case you want to choose a pock-sized extension pole, GoPro Shorty is the one you should try out. The mini extension pole is designed to be a useful asset for your on-the-go adventures.
You can extend it up to 8.9-inch which can be more than capable of capturing group shots and selfies. When collapsed, it is just 4.6-inch. Notably, it also doubles up as a well-timed tripod to let you snap a wide range of shots.
Talking about the built-quality, Shorty has looked quite durable to me. So, you can expect the mini extension pole to take on minor impact. Considering these features, it seems to be a fair deal at $39.
Buy from Amazon: $39
8. Floating Hand Grip
Another accessory that you would like to have at your disposal for kayaking, wakeboarding, and other water sports is the floating hand grip. It features a quick-release base that allows you to switch between mounts.
With a non-slip construction, you can hold it securely. As a result, you will be able to aim your camera with ease and capture stunning shots from different angles. In terms of built-quality, the floating hand-grip has a durable form-factor, which makes it a long-lasting asset for your action camera.
All that aside, the main feature of this grip is that it keeps your GoPro Hero 9 floating when you drop it in water. This makes it the perfect accessory for shooting with Gopro Hero 9 in water. The organe cap also makes it easier to spot the GoPro. Lastly, the floating hand grip is priced at $16 which puts it in the affordable category.
Buy from Amazon: $15.99
9. GoPro Wi-Fi Remote
No longer want accidental shakes to destroy the quality of your videos? Then, why not choose GoPro Wi-Fi Remote as it can let you snap stunning shots without any last-minute shakes.
The Wi-Fi remote sports an incredibly compact design and features on/off and change mode to let you shoot at your own pace. What's more, you can wear it as well for secure carrying during adventures.
it can resist water up to 10 feet and lets you control up to 50 cameras which make it a fine companion for your action-filled adventure. Additionally, it comes with a remote accessory kit, key chain, and the charging cable.
Buy from Amazon: $58.99
10. Anker PowerCore Redux
An ultra-compact power bank with plenty of extra juice is what you need especially when going for a long shooting spree. And for this exact purpose, Anker PowerCore Redux appears to be a better choice.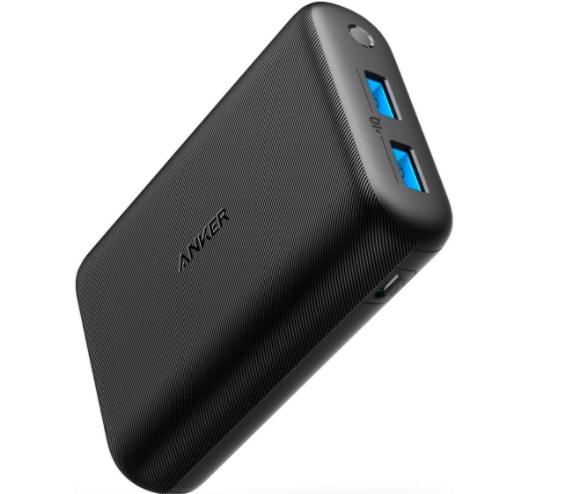 Despite having a small form-factor, it comes with a solid 15,000mAh battery which can deliver a lot of additional battery to your GoPro Hero 9. Thanks to the Voltage boost technology, it delivers highly efficient charging.
Aside from secure charging, the compact power bank also excels in offering protection from multiple threats like short-circuiting and overheating. Long story short, PowerCore Redux is a complete power bank for your action camera.
Buy from Amazon: $35.99
11. SanDisk 128GB Extreme
For more than one reason, SanDisk 128GB Extreme can be a solid companion for your GoPro Hero 9. First and foremost, it boasts high read (160MB/s) and write speed (90MB/s) which makes it right on the money for a fast-paced shooting experience.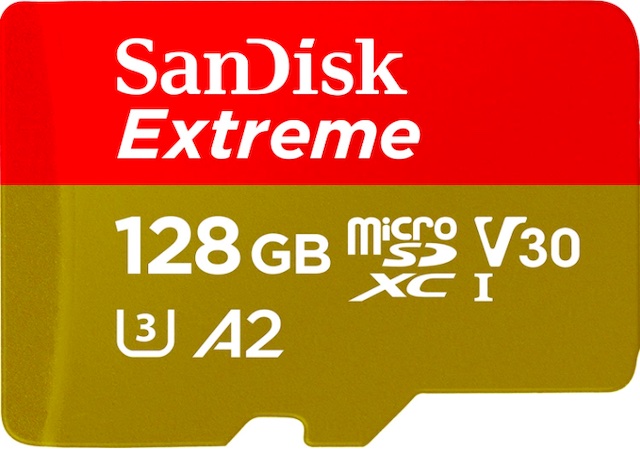 With UHS speed class 3 and video speed class 30, it fully supports 4K UHD and Full HD. As it's rated A2, you can count on it to deliver much faster loading. Notably, the memory card is also temperature proof, waterproof, and can resist shock.
Taking everything into account, SanDisk 128GB Extreme is a top bet for your action camera.
Buy from Amazon: $24.49
12. GoPro Swivel Mount
A swivel mount is what you need to have more flexibility for capturing different shots without being bogged down by inconvenience. With the swivel mount at the disposal, you can fine-tune your camera angle or reverse it without any hassle.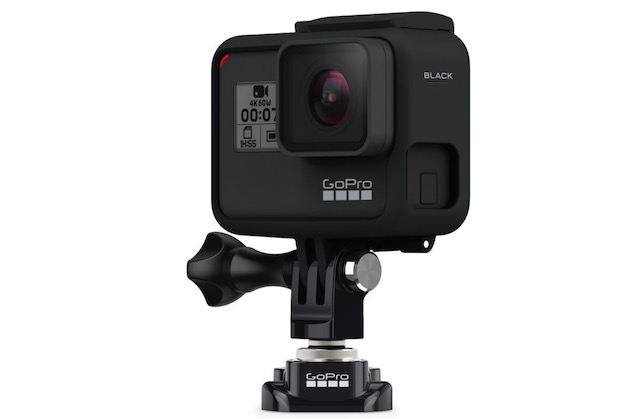 And yes, you also don't need to stop or unmount your camera while capturing awesome POV shots. The swivel mount comes with an integrated mounting buckle which you can plug to prevent your action camera from falling off.
Everything considered; it's an essential accessory for your GoPro Hero 9 and you shouldn't fail to give it a miss.
Buy from GoPro: $19.99
13. GoPro Suction Cup
To attach your GoPro Hero 9 securely to motorcycles, cars, and even boats, you will need a solid suction cup that can live up to the demanding task. And for this purpose, the official suction cup appears to be a smart pick.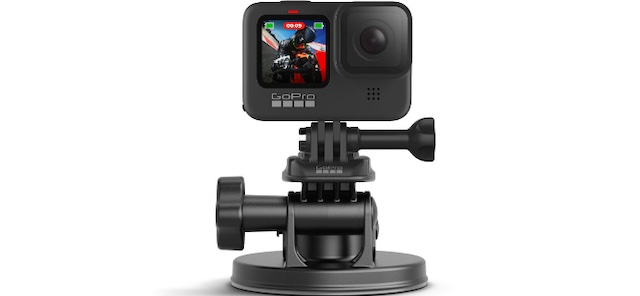 The suction cup is designed to be extremely strong and has been tested at speeds of 150+ mph. With the rugged construction and strong suction, it's fully equipped to complement your on-the-drive adventure.
It features an adjustable arms which make mounting a breeze. With the stable base and a quick release option, it has ticked off all the boxes to find a safe spot in your kit.
Buy from GoPro: $39.99
14. GoPro Light Mod
When you are talking about enhancing the overall shooting experience, how long can you keep the Light Mod away from the discussion? Yeah, you spot that right!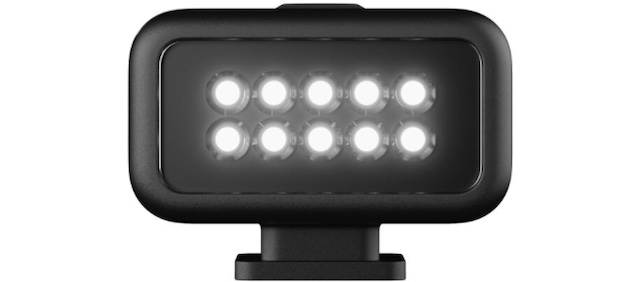 GoPro's Light Mod is compact yet fully equipped LED lighting which can light up your adventure. Using this useful asset, you can illuminate your subject so that it can appear at its absolute best. It features as many as four levels of brightness – up to 200 lumens.
Additionally, it's waterproof up 33 feet and comes with a built-in rechargeable battery that lasts up to 6 hours. Keeping in mind these solid specs, the $50 price tag makes it a good deal.
Buy from GoPro: $49.99
15. GoPro Display Mod
Whether you are willing to ramp up your vlogging experience or prefer to check yourself in action before snapping the shots, the Display Mod could be a notable addition to your kitty.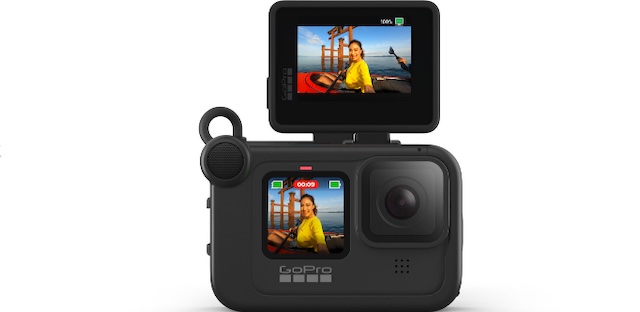 The display mod connects to your Hero 9 Black via Media Mod. Thanks to the presence of the two-inch screen flip-up, you will enjoy vlogging. That aside, it features a built-in rechargeable battery and a micro-HDMI connector. With the folding design, you can comfortably store and carry it anywhere you want.
Buy from GoPro: $79.99
16. Hand/Head/Wrist Strap
If you want to have much-improved security while capturing action-filled shots, a strap can prove to be very helpful. As always, Go Pro has introduced a robust head/wrist/hand strap for the action camera. So, you can use it to keep your camera secure without cutting down on the intensities.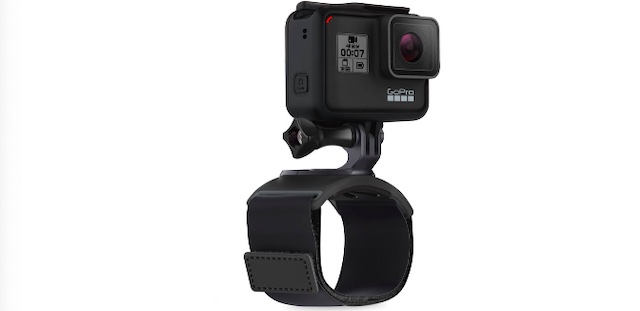 They are fully adjustable and can fit different sizes. You can strap the head strap to a helmet or directly on your head. And with the quick clip, you will be able to attach your camera to baseball caps.
As for the hand/wrist, it allows you to strap your GoPro to your hand or wrist to let you take immersive shots without worrying about the security of the camera.
Buy from GoPro: $49.99 for hand+wrist strap/$19.99 for Head strap 
17. GoPro Helmet Mount
Last but least, a helmet mount has long been a fantastic GoPro camera accessory. And if you are all geared up to go full-on while shooting, you should consider giving it a shot.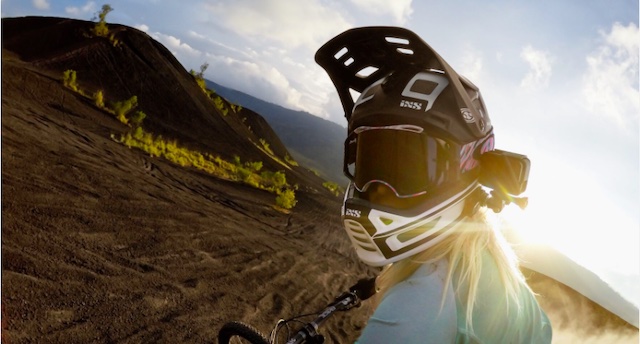 GoPro has introduced a top-notch helmet front/side mount and vented helmet strap mount. They are well-built and look sporty. Even better, they are fully adjustable and allow you to mount your action camera securely. As a result, you can snap shots with complete peace of mind.
Buy from GoPro: $29.99 for helmet front +side mount/$14.99 for Vented Helmet Strap Mount 
Choose the Top GoPro Hero 9 Black Accessories
There you go! So, these are the highly-rated GoPro Hero 9 accessories which you can use to spice up your shooting adventure.
With a variety of accessories lined up, I guess your action camera has found the right companion. By the way, which one is finally going to find a safe spot in your GoPro kit? Is it the helmet mount or wrist strap? Or is it the elegant floating hand grip? We would be glad to know your picks.
Besides, if you think that some of your favorites are missing from the lineup, do let us know them in the comments below.
---
Load More