While noise-canceling headphones provide active noise cancellation and good sound, IEMs on the other hand, bring crystal-clear sound and superb noise isolation. Not to mention, IEMs have offerings at all price points so you get Hi-Fi audio experience with decent noise suppression at a relatively low price. So to make things easier for you, we have curated a list of the 10 best budget IEMs in India under Rs. 5000 that have plenty of features and compatibility with Android and iOS smartphones. So without any delay, let's jump to the list.
Best Budget IEMs in India Under Rs. 5000 (2021)
Here, we have put together the 8 best affordable in-ear monitors in India under Rs. 5000. In case you are not familiar with IEMs then you can go through our explainer right below. Under the table below, you can move between various sections easily.
What are IEMs and How are They Different From Normal Earphones?
First off, if you are not familiar with the whole IEM thing then no need to worry. Here is a brief explainer. IEMs or In-ear monitors are audio devices just like earbuds or earphones but are primarily used by professional musicians. It allows artists to hear a clear, pristine sound of each instrument or simply hear a particular sound from the mix. The reason it's called a monitor because traditionally, it lets a musician monitor audio sources coming from various devices. That said, audio purists prefer using monitor headphones and earphones to listen to music for their better flat response curve, without being heavy on bass response, or anything.
Apart from that, the unique part about IEM is that how it looks. IEMs are designed like earmolds so that they fit snugly to the ears. It also helps in passively isolating the noise around you. Unlike ANC earbuds, IEMs block surrounding noise physically. Another technical difference between a normal earphone and an IEM is that earphones generally use a single transducer. Whereas IEMs use multiple tiny transducers which were, by the way, invented for hearing aids. They are extremely powerful and assigned for specific frequencies to create a rich and fuller sound.
Having said all of that, IEMs have now become quite popular in the mainstream market as well and audiophiles swear by it. Nowadays, IEMs are available at affordable price tags and they sound really good — much better than your average earbuds/earphones/headphones. So if you want to hear studio-quality, high-fidelity music then IEMs will let you experience that.
Things to Keep in Mind Before Buying In-ear Monitors (IEMs)
Before you invest in an in-ear monitor, make sure to follow these points. First of all, check the sound profile of the IEM you are buying. Based on your sound preference, look for a balanced sound profile or a V-shaped sound signature. The former lets you enjoy all kinds of music genres whereas a V-shaped sound profile lets you enjoy music that have high bass and energetic treble.
Secondly, check how many balanced armatures are packed in the IEM as it will handle different frequencies — low, mid, and high. Also, if you want to use an IEM for HD calls then check if it comes with a built-in microphone. Also, many IEMs come with a replaceable cable but make sure to check it. Also, if you have got some sort of sweat or water resistance then that's good.
1. KZ – ZS10 Pro
If you are looking for the best budget IEM in India then I will strongly recommend the upgraded KZ – ZS10 Pro. Successor to the KZ – ZS10, the Pro IEM comes with four balanced armature drivers and one dynamic driver. Of the four balanced armature drivers, two are used for high frequencies and the other two are for mid-level frequencies. The KZ – ZS10 Pro is for those audiophiles who want deep bass and no compromise on sound clarity.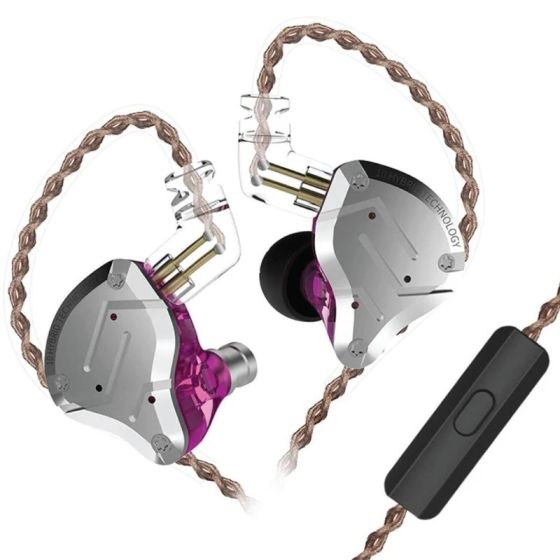 What's more, the IEM comes with an in-line microphone so you can take a call on the go. And yes, the cables can be replaced on the KZ – ZS10 Pro. And for those wondering, it's rated as Chi-Fi Excellence which means you will get high fidelity audio experience on this budget IEM with superb noise isolation. To sum up, the KZ – ZS10 Pro is an excellent in-ear monitor under Rs. 5000 and you should definitely pick it.
Buy from Amazon: Rs. 4,199
Buy from Headphone Zone: Rs. 4,199
2. KZ ZSN Pro X
KZ ZSN Pro X is one of the most popular IEMs in the world including India. Priced at just Rs. 2299, KZ ZSN Pro X brings the perks of a true Hi-Fi sound experience to the masses. It packs a powerful high-density magnetic driver and a high-frequency balanced armature driver. The sound gives an on-stage experience with the HiFi Stereo sound and highlights the audio detail of each instrument.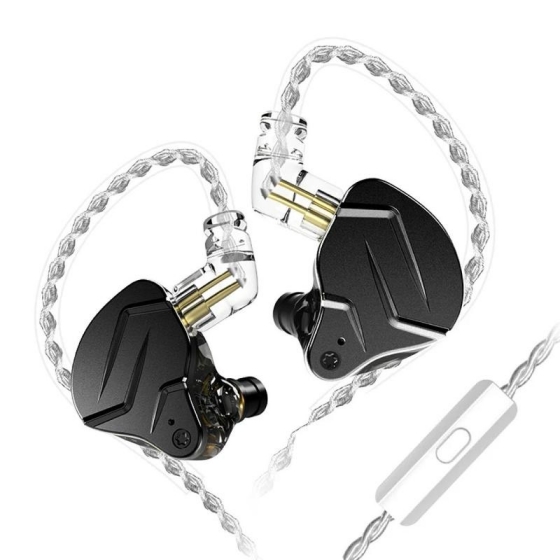 The background noise isolation also works quite well. It comes with multiple soft ear hooks which give a secure and comfortable fit. Once you have adjusted the hook according to your ear size, the noise is isolated pretty well. I think, for this price, you can't get anything better. Simply put, if you want an IEM under Rs. 5000 in India then you don't need to splurge much. KZ ZSN Pro X brings all that at half the price.
And if you are looking for a similar audio experience from the house of KZ at a slightly lower price then you can get the KZ ZST (Rs. 1679).
Buy from Amazon: Rs. 2299
Buy from Headphone Zone: Rs. 1899 (Currently Out of Stock)
3. BLON – BL-03
BLON – BL-03 is arguably the most popular budget IEM in India under Rs. 5,000. It's affordable and priced at just Rs. 2299 having the right set of features. The IEM is Hi-Fi (aka Chi-Fi) rated so you can experience an extremely wide range of sound. It comes with 10mm carbon diaphragm dynamic drivers which work at both mid and low frequencies.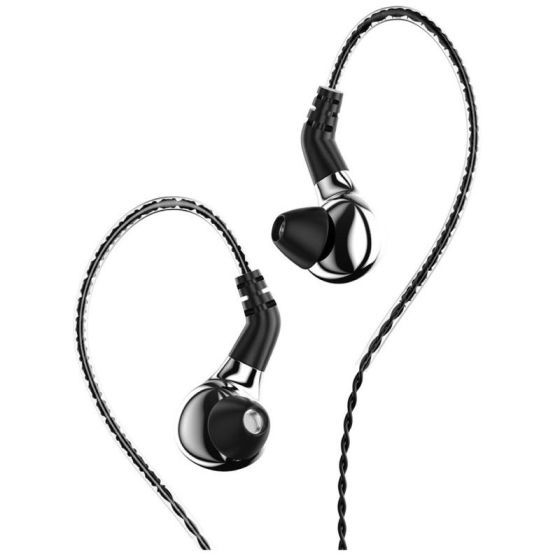 As for the fit, BLON has crafted the earmolds using professional ear canal data analysis for superior comfort and enhanced noise isolation. Not to mention, BLON – BL-03 comes with a built-in microphone so you can take calls without any issue. And the cable can be replaced as it comes with a 2pin connector. All in all, I think if you are on the lookout for an affordable IEM in India then BLON – BL – 03 ticks all the boxes.
Buy from Amazon: Rs. 1999
Buy from Headphone Zone: Rs. 2299
4. MEE Audio – M6 Pro (2nd Gen)
Unlike many IEMs, MEE Audio is designed in the USA and it's regarded as one of the most accurate sounding IEM and has top-notch noise isolation. Naturally, the IEM is quite popular among musicians and professionals. In addition, if you want an IEM that is compatible in the gym and during sports activities then MEE Audio M6 Pro is the right choice. It comes with IPX5 sweat resistance and has a lightweight design.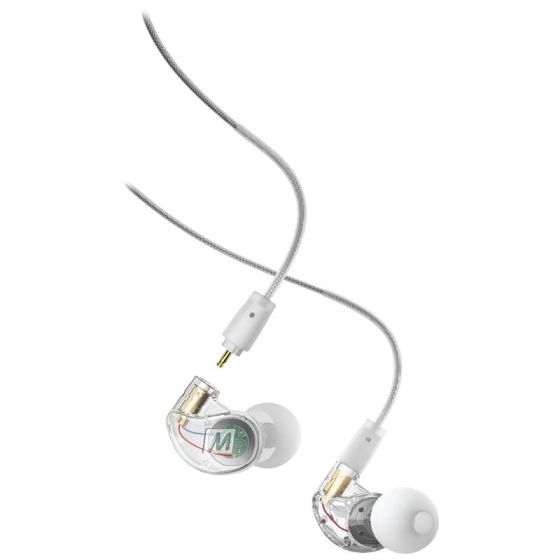 As for the sound, the IEM features a flat sound signature and packs in a 5mm driver. What is unique about MEE Audio is that you can allow the ambient noise using its special Comply Ear tips. I have rarely seen this feature on other studio-quality IEMs. Note that this IEM does not carry a built-in microphone. In summation, if you are a professional musician and want a customizable IEM at an affordable price then the 2nd-gen MEE Audio M6 Pro is a stellar choice.
Buy from Amazon: Rs. 4599
Buy from Headphone Zone: Rs. 3499
5. CCA – C12
CCA – C12 is another IEM that has gotten quite popular among audiophiles in India. Apart from the stylish look, it offers five balanced armature drivers and one dynamic driver. The IEM has been tuned properly for all three frequencies so you can enjoy the music of all kinds with this in-ear monitor. What I particularly like is that the highs are quite detailed which is pretty impressive.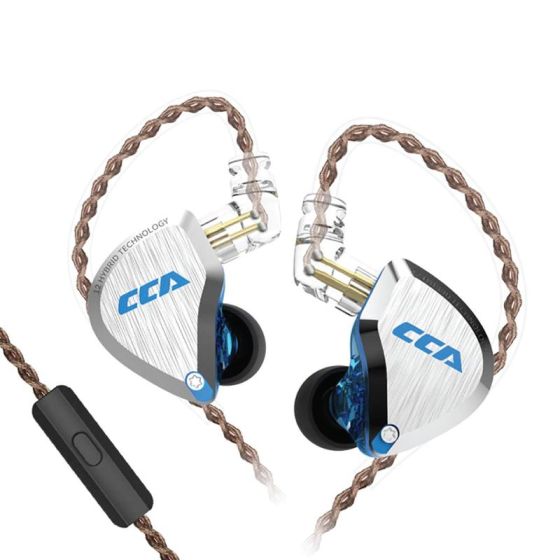 Other than that, the IEM is Chi-Fi rated, comes with an integrated microphone, and the cable can be replaced through the 2pin connector. Simply put, if you want a premium IEM at a budget price then CCA – C 12 packs a punch. The soundstage is surely comparable to the premium IEMs that costs 2x-3x the price.
Buy from Amazon: Rs. 4299
6. CCA – C10
Similar to CCA – C12, C10 is another offering at a considerably lower price with deeper bass. The IEM features a V-Shaped Sound Signature which means you are going to experience elevated bass and enhanced treble. So unlike the C12, the C10 is well-tuned for genres like EDM, Rock, Hip-Hop, and Pop. And you do get four balanced armature and a dynamic driver.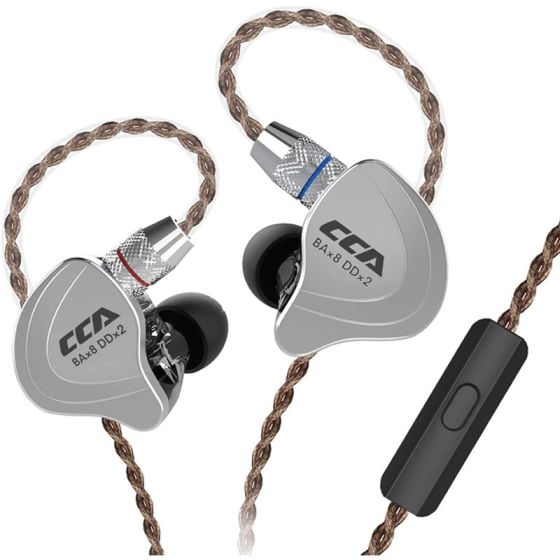 In terms of functionality too, the C10 comes with all the essential features such as an integrated microphone, tangle-free cables, all-around noise isolation, replaceable 2 pin cables, and more. To sum up, if you want the best features of C12 at a lower price then C10 will take you right home.
Buy from Amazon: Rs. 3799
Buy from Headphone Zone: Rs. 3199
7. BLON – BL01
If you are looking for an affordable IEM that does not compromise on the sound then BLON – BL01 is a terrific choice in India. At just Rs. 1899, you get Hi-Fi audio experience with a balanced sound tuned for all genres of music. It comes with a new 10mm diaphragm driver which is said to deliver a more layered effect of all instruments. Generally, it's seen that low-cost IEMs don't have a good effect on low-end frequencies. But that is not true with the BLON – BL01. The IEM takes good care of lower frequencies and produces a deep and rich sound which is really good at this price.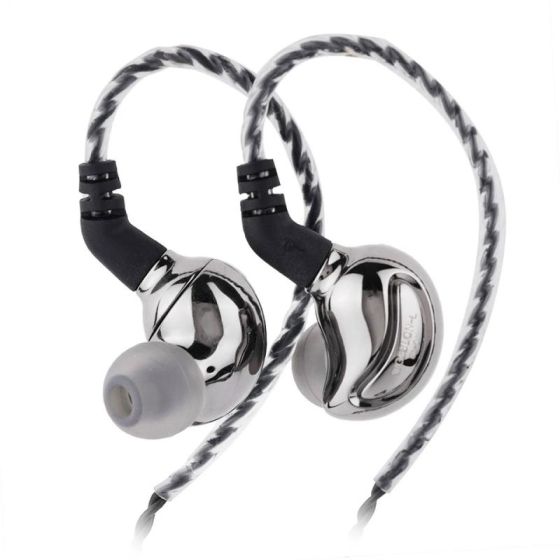 Not to mention, the BL01 also carries the same Kristie Mirror Polished Metal Shell which looks attractive and I am sure many would prefer the look. In tandem, I would say, if you are new to the audiophile world and want an IEM to begin your noise-less audio journey then BLON – BL01 is a great start.
Buy from Amazon: Rs. 1999
Buy from Headphone Zone: Rs. 1899
8. Moondrop – SSR
Moondrop – SSR has an uncharacteristic spaceship design, featuring a metal build that promises to produce studio-quality sound. It has a balanced sound profile which is good for people who don't want to manually finetune their music. The Moondrop SSR IEM has put special attention to bass and mid-high response. If you want to experience natural-sounding treble and bass then Moondrop SSR does a commendable job.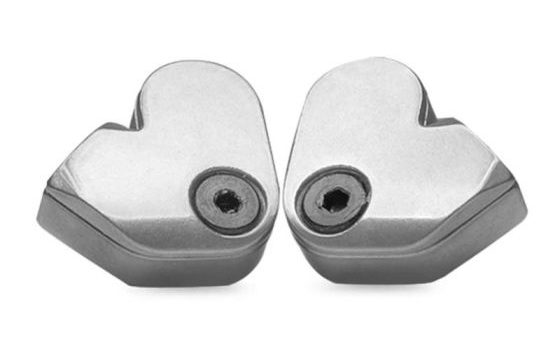 Unlike other IEMs that pack the carbon diaphragm, Moondrop SSR features a beryllium-plated polyurethane diaphragm for delivering high-quality sound. It also comes with a low impedance coil and a magnet circuit to keep the sound distortion-free. Note that the IEM does not come with a microphone. Overall, I think, if good sound is what you are looking for then Moondrop – SSR will not disappoint you.
Buy from Headphone Zone: Rs. 3499
9. Yinyoo KZ-ZST X
The Yinyoo KZ-ZST X is another pair of budget in-ear monitors you can consider buying. It comes with a fancier-than-normal design, which isn't a very usual thing with IEM earphones. Moreover, the KZ-ZST X also come with detachable cables, which come in handy when you're trying to pack them up.
The earphones pack in a 10mm driver with dual magnetic moving coil, and the earphones have 1BA and 1DD driver. The company claims that the earphones are durable, and the removable cable is made with 100-core high purity silver plated wire which helps with improved sound quality.
Buy from Amazon: Rs. 1,765
10. Audio Technica ATH-E40
If your budget is slightly higher than Rs. 5000, I would recommend that you definitely take a look at the Audio Technica ATH-E40 IEM earphones for your needs. The ATH-E40 comes with specially designed housings that not only help with a better fit in your ears, but also helps with noise isolation. Moreover, the earphones have a detachable cable that comes with A2DC (Audio Designed Detachable Coaxial) connecters at the ends.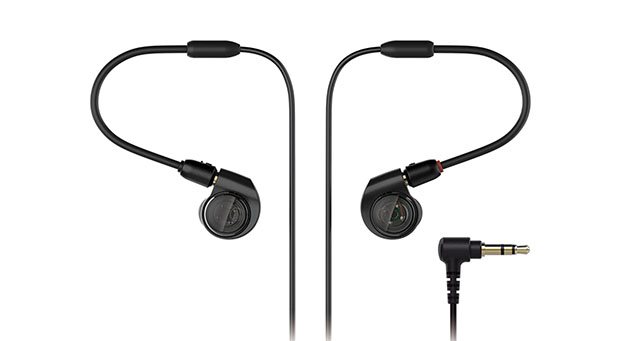 The ATH-E40s come with dual-phase push pull drivers that the company claims result in clear and high-fidelity sound. The earphones offer a frequency response of 20-20,000Hz, impedance of 12 ohms, and a sensitivity of 107 dB/mW. Overall, if you can extend your budget by a little bit, you should definitely take a look at these earphones for your IEM needs.
Buy from Amazon: Rs. 6,999
Find Affordable IEMs in India at All Price Points
So these are the in-ear monitors we have found in India which are popular and affordable. Even if you are new to the audiophile world, you will find an IEM of your choice on this list. If you are looking for noise-canceling earbuds like AirPods Pro then go through our curated list. And if you have any questions then comment down below and let us know. We will surely help you out.