Google's Chrome OS and Chromebooks have been here for quite some time now and while they aren't very popular across the globe, they have managed to gain some decent traction in the US, where it recently surpassed Mac shipments in a quarter. So yes, people do buy Chromebooks but if you are not from US, chances are, you are pretty much unaware of what a Chromebook is. For instance, someone recently asked me if Chromebooks are Windows laptops from Google. So yes, people are fairly unaware when it comes to Chromebooks. Don't worry, we are here with all the answers on Chromebooks and Chrome OS. First, let's talk about what Chromebooks are:
What are Chromebooks?
Chromebooks are basically computers running Google's Chrome OS, which is a Linux based operating system. Chrome OS is basically a blown up version of Google's Chrome browser, with focus on the web and cloud. It's aimed at users wanting a more simple solution and who want a system that just works. There are a number of great Chromebooks available today. You can find traditional laptops, convertible 2-in-1s, notebooks etc. You can buy Chromebooks from Google itself or you can check out various retailers like Amazon.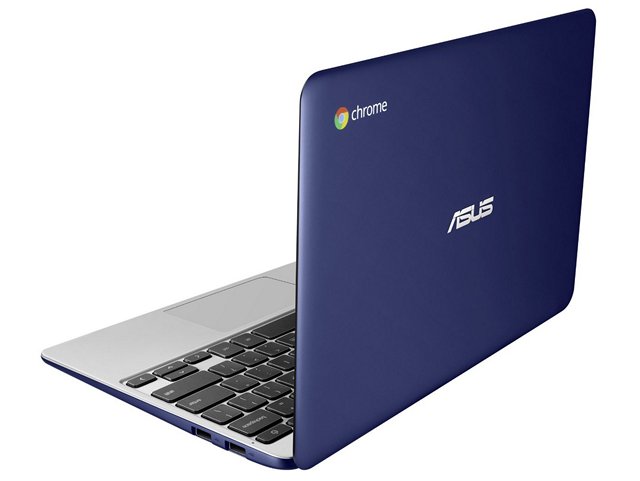 Why Get A Chromebook?
Now, you must be wondering, why get a Chromebook. Well, there are various benefits of using a Chromebook. Here goes:
1. Android Apps
Google recently started rolling out updates that brought the Play Store to select Chromebooks and the arrival of Android apps on the platform is a big deal. The Play Store features more than 2 million apps and with Chromebooks running them natively, it's sure to enhance the functionality of Chrome OS by leaps and bounds. If you have always wanted an laptop running Android, a Chromebook with Android apps certainly fits the bill. Sure, not all apps work as they should but it's a good start. How well the Android apps work on a Chromebook, we'll get to that question later.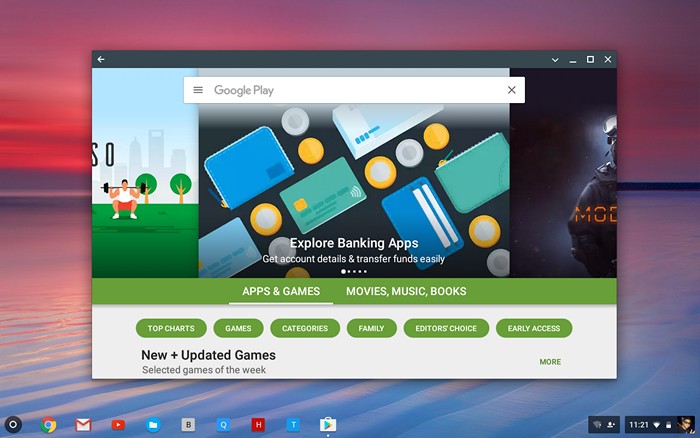 As of now, only three Chromebooks (Asus Chromebook Flip, Acer Chromebook R11 / C738T and Google Chromebook Pixel 2015) support Android apps but we can expect more devices to be supported gradually.
If you have any of the aforementioned Chromebooks at your disposal, you can check out our article on how you can get the Play Store on your device. There's even a way to install apps through APK files on Chromebooks.
2. Cloud Support and Google Ecosystem
The Google integration on the Chrome OS is amazing and it's not a surprise. You can easily sync all your data on the cloud with a Chromebook. With great Google Drive integration, you can easily save your files on the cloud. Plus, Google offers free 100 GB of cloud storage on Google Drive, which is certainly great, considering Chromebooks don't come with massive local storage.
Also, since it requires you to login through your Google account, all the data you have synced in the Chrome browser, like passwords, autofill data etc. will be available for you in the Chromebook. All the data and settings on your Chromebook is also synced with your account, so when you login to a new Chromebook, you will find everything even on the new device.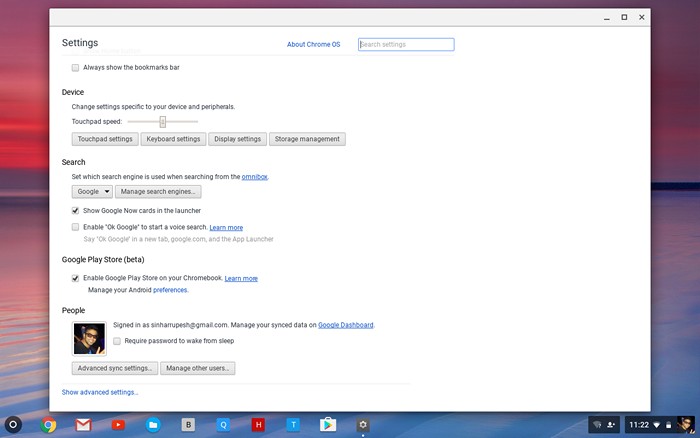 3. Security
If you have used a Windows computer, you must be aware of the various problems due to malicious software, viruses and other harmful files. This is also a problem on Mac, although not as much as on Windows. On the other hand, Chromebooks are very secure devices. Chrome OS comes with virus protection built-in, multiple layers of security and verified boot, so you should not face any security hassles.
Also, the Chrome apps and extensions are sandboxed and Android apps from the Play Store are verified, making them way more secure. Plus, Chrome OS is updated automatically in the background, so the security patch on the software is always up to date.
4. Performance
Unlike other laptops and PCs, Chromebooks are very low maintenance devices. They boot up in less than 10 seconds and do not slow down over time. When it comes to the performance, even the low end Chromebooks perform admirably and while you might argue that it's just Chrome they are running, we like how sleek things are on a Chromebook.
5. Affordable and Portable Devices
Chromebooks have become synonymous to portable, lightweight laptops and that is fairly true. Most Chromebooks today feature slim designs and low weight. We have a special liking to the 2-in-1 convertible Chromebooks, as you can use them as a Chrome OS laptop or a touchscreen Android tablet.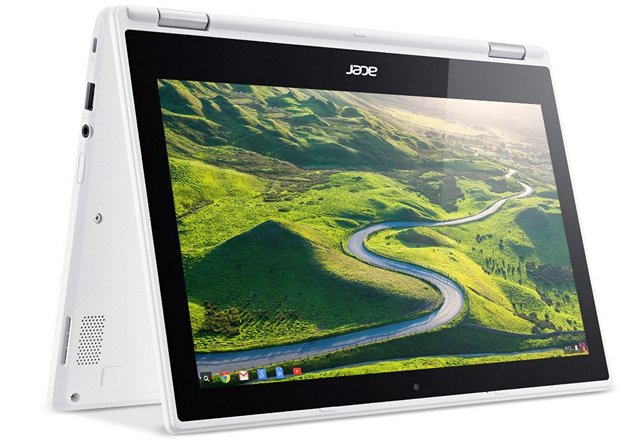 Also, decent Chromebooks are available for as low as $119, which is great for people looking for an affordable laptop that works well enough. Another good thing about almost all Chromebooks is the battery life. Most Chromebooks offer a battery life of around 7 hours, which is a lot higher, when you compare similarly priced Windows laptops.
Chrome OS: How it stacks up against Windows and macOS
While Chrome OS might just be the Chrome browser running on steroids, it has some features that make it a decent competitor to Windows and macOS. It features a Start Menu-like button on the bottom left, which opens up the Google Search page along with your recently used apps. Here, you can scroll down below to find various Google Now cards, like weather, stock, news etc.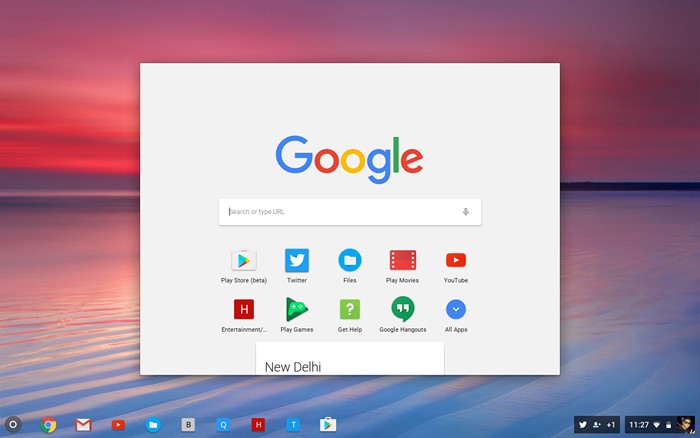 Chrome OS also features a system tray, which houses options for WiFi, Bluetooth, sound, settings, lock, sign out and shut down. There's also a notification panel, which shows you notifications from Chrome as well as Android apps.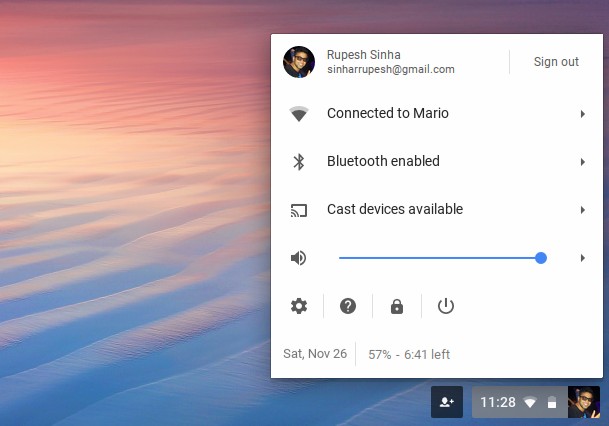 It also includes some basic desktop apps like Files, which lets you browse files from your local storage as well as Google Drive. It also lets you add third party services like Dropbox, OneDrive etc. There's also a built-in photo viewer, which offers basic editing options like crop, enhance etc.
Other than that, it's all about the Chrome browser and various Chrome apps from the Chrome Web Store. While some Chrome apps open in their very own window, some are just web versions of a service. Overall, if you are used to Chrome, you will feel right at home with Chrome OS.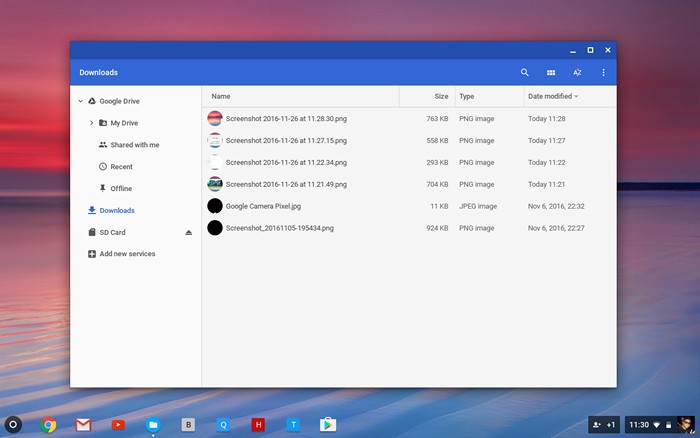 If your Chromebook does support Android apps, you will like Chrome OS even more. You can use the apps from the Play Store in either landscape or portrait mode. While you can move app windows around, you cannot resize them, you can only maximize them to the full screen. You can use these apps via your usual keyboard and touchpad or use the touchscreen, if your Chromebook does pack one, obviously. To swipe, you can use two finger gestures on the touchpad.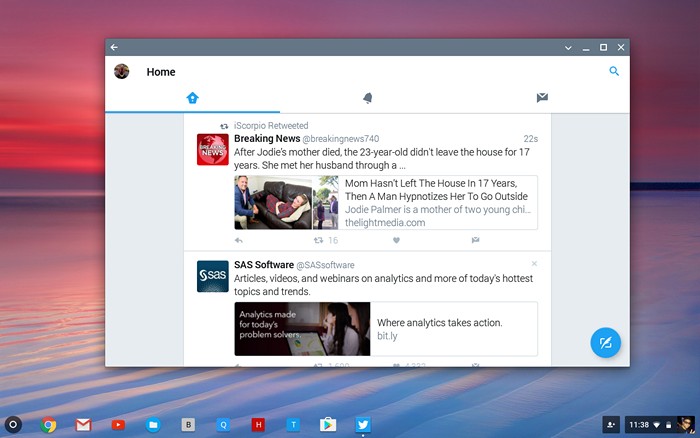 There are problems though, as some apps don't really work as well as you'd want and some are just incompatible. There are a number of reasons for that, like lack of specific hardware like GPS on Chromebooks and also due to the fact that the Play Store recognizes Chrome OS as an Android tablet. These problems should be fixed in the next wave of Chrome OS devices but on the current devices, these problems should remain. While Android app support is still in its early stages on Chrome OS, it already makes the OS way more functional.
Compared to Windows and macOS, Chrome OS lacks the control a user gets, which can be a good thing or bad, depending on what you like. Also, if your work requires you to handle heavy duty apps like Photoshop or a video editing software, you cannot run them on Chrome OS. Since Chrome OS is based on Linux, there is a way to install Linux on a Chromebook, but you will agree when we say it's not a solution for everybody.
Overall, the Chromebook is definitely not meant for power users and Google isn't aiming for them too. So, you must be wondering, who is a Chromebook for? Well, if you love surfing the web and even your work requires you to use the browser all day, without worrying about the battery, hang ups, then the Chromebook is definitely for you.
The Chromebooks might seem like a too basic laptop but if it meets the aforementioned use cases, you should like what it offers. With Android apps coming to more Chromebooks, and rumors suggesting that Chrome OS will be merged with Android, the platform is here to stay and if you want to try something new, you should give it a shot and you might even love it, provided you keep your expectations in check.
Pros:
Very secure
Simple to use
Light weight OS
Affordable hardware options
Support for Android apps
Cons:
Not good enough for power users
No full blown apps
Requires a decent internet connection to work smoothly
If you are interested in a Chromebook, there are number of great devices you can buy. If you want Android apps support, you can get the Asus Chromebook Flip ($269.15) or Acer Chromebook R11 ($279.99). You can check out our list on the best Chromebooks you can buy right now to know more.
SEE ALSO: How to Create Recovery Image in Chromebook and Use It To Fix Problems
Interested in a Chromebook?
The Chrome OS might not compete very well against Windows and macOS when it comes to sheer functionality but it's still a great offering for some people. Well, those were our thoughts on the Chromebook and Google's Chrome OS but we'd love to hear from you. Let us know your thoughts on Chromebooks in the comments section below. Also, if you are planning to get one, do let us know about it.