The Chrome OS platform has evolved a lot in the recent months and with the Google Play Store slowly rolling out to Chromebooks, this might very well be the best time to buy a Chromebook. While most Chromebooks are similar when it comes to specs, there are different variations in hardware, with many manufacturers offering 2-in-1 convertibles. Also, there are various high-end models and affordable ones to choose from, so you have a number of options. However, there are also a number of mediocre Chromebooks that don't deserve your attention. So, if you are planning to buy a new Chromebook, we are here to help you out. We are listing down the 8 best Chromebooks you can buy:
Note: Most of the Chromebooks we are listing are offered in different storage, RAM and display resolution variants and we are only describing the version that we feel is the best, at the price. 
1. HP Chromebook 13
With the Chromebook Pixel 2 discontinued, your best bet for a highly powerful and premium Chromebook is HP Chromebook 13. Firstly, the device looks gorgeous, thanks to its anodized aluminum chassis, which looks great and feels amazing. The device also features backlit keys and the latest standard USB Type-C ports. It packs in a 13.3-inch display of massive QHD+ (3200x1800p) resolution and is powered by Intel's 6th gen Core m5 processor with 8 GB of RAM. It also features 32 GB eMMC storage and along with the Type C ports, it also packs in a USB 3.0 port.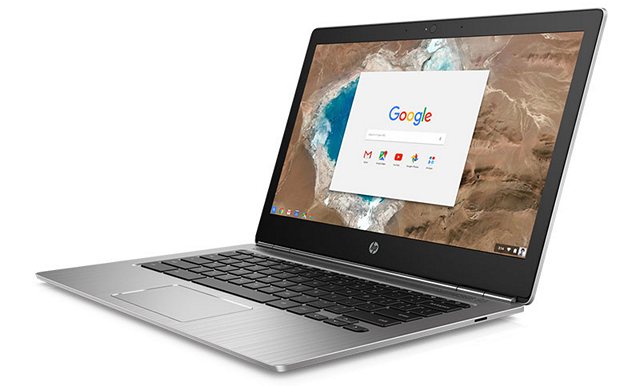 Overall, the HP Chromebook 13 is a stunning looking device with an amazing display and HP also includes dual speakers in the device, which produce some great sound. The battery on the device is rated to last 11.5 hours, so you can use it extensively.
Buy: ($789)
2. Acer Chromebook R11
The Acer Chromebook R11 is one of the most well balanced offerings when it comes to Chrome OS devices. It's also one of the first devices to get Google Play support, which certainly makes it a great Chromebook to buy. It's a 2-in-1 convertible with a hinge that bends 360-degree. The Chromebook sports an aluminium design with a unique texture, which surely results in a classy look. The device features a 11.6-inch IPS display (1366x768p) and while that may sound modest, reviews suggest that the display outs some great colors. Under the hood, it packs in the latest Intel Celeron Quad-core chipset coupled with 2 gigs of RAM, which results in a great Chrome OS performance.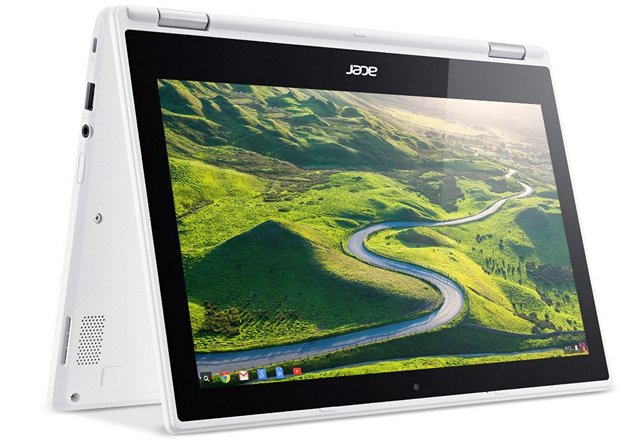 On the connectivity front, it features a single HDMI, USB 2.0 and USB 3.0 port. While the battery is rated for 10 hours of usage, reviews suggest that you can only expect average performance.
Buy: ($279.99)
3. Lenovo 100S Chromebook
If you are looking to buy a Chromebook but don't want to spend too much, the Lenovo 100S Chromebook is a great choice to just get started with Chrome OS. While the Lenovo offering might not be a great looker, it's pretty robust while being thin and lightweight. It features an 11.6-inch backlit LED display of 1336x766p resolution and packs in 16 GB of expandable storage. The Chrome OS device is powered by an Intel Celeron processor with 2 GB of RAM for your multitasking needs.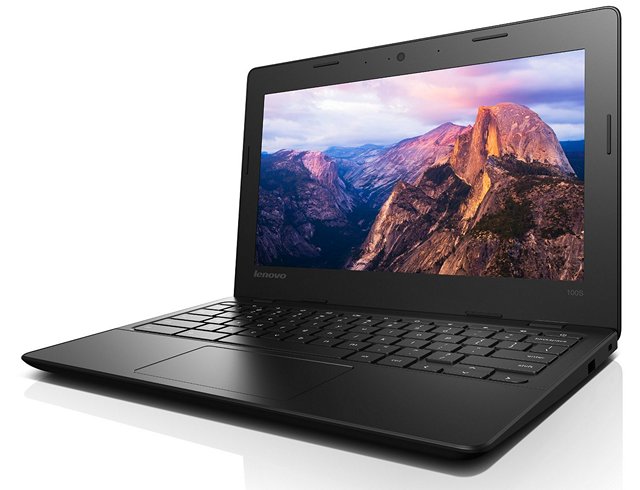 The ports on the device include an HDMI, USB 2.0 and an USB 3.0. While the specs are pretty usual for a Chromebook, what really makes the deal is a brilliant battery life of around 8 hours, which is amazing for its price tag.
Buy: ($162.09)
4. Asus Chromebook Flip
The Asus Chromebook Flip, as the name suggests, is a 2-in-1 convertible, which is arguably one of the most popular Chromebooks right now, all thanks to receiving Android apps support first. It's a beautiful laptop featuring an aluminium design and is 360-degree flippable, so you can easily use it as a laptop or a tablet. Along with its quirky design, it features a beautiful display. On paper, it's just a modest 10-inch LED display (1280x800p) but you will certainly be pleasantly surprised by its viewing angles and clarity. The Chromebook is powered by a decent Quad-core Rockchip processor coupled with 2 gigs of RAM. Other specs of the device include 16 GB of expandable storage, dual speakers, 9 hours of battery life and ports like microHDMI, SD card reader and a couple of USB 2.0's.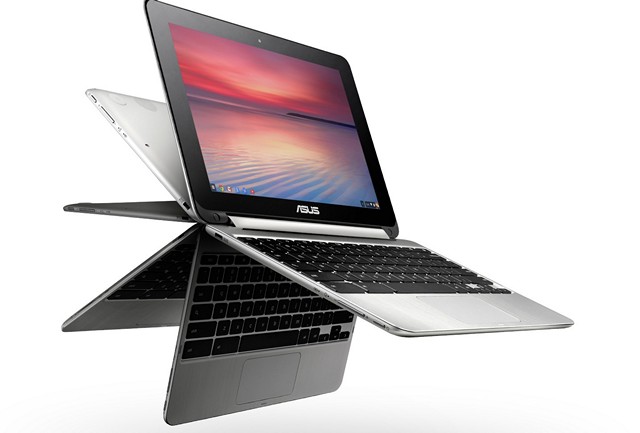 To sum things up, the Asus Chromebook Flip is for people looking for a sleek and intuitive convertible with a great battery life. Plus, it already supports Android apps.
Buy: ($269.15)
5. Toshiba Chromebook 2
The Toshiba Chromebook 2 is a highly underrated device and while it might not be very popular, it's definitely the most powerful Chromebook at its price. The affordable Chrome OS device packs in a 13.3-inch 1080p display and features 16 GB SSD storage. It runs on the Intel Celeron processor and packs in 4 GB of RAM for all your intense multitasking needs. It also outputs some amazing sound, thanks to dual stereo speakers and some fine tuning by the folks at Skullcandy. When it comes to connectivity, it features ports for USB 2.0, USB 3.0, HDMI and SD card reader. All of that in a beautiful and sleek aluminium design.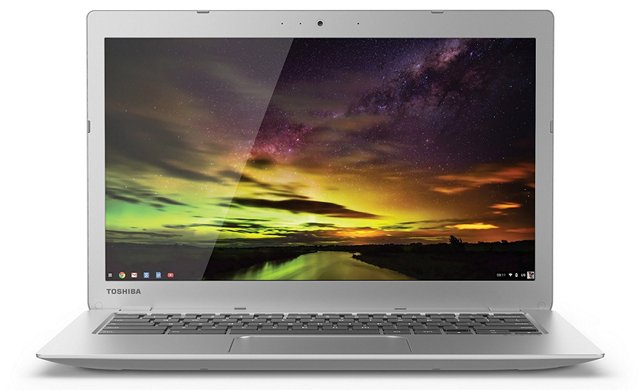 Honestly, the specs of Toshiba Chromebook 2 are just amazing for its affordable price and the only doubt we have, is the company's commitment to Chrome OS but if you can live with that, you can definitely think of buying it.
Buy: ($170)
6. Acer Chromebook 15
Generally, Chromebooks feature a display ranging from 10 to 13-inches but if you are looking for a bigger Chrome OS laptop, the Acer Chromebook 15 might just be the right device for you. It features a 15.6-inch anti-glare TFT LCD display with a pretty modest resolution of 1366x768p. The device is powered by the Intel Celeron processor with 4 gigs of RAM and features 32 GB of SSD storage. The sturdy looking Chromebook features a pretty robust array of connectivity options with ports like HDMI, USB 3.0, USB 2.0 and an SD card reader.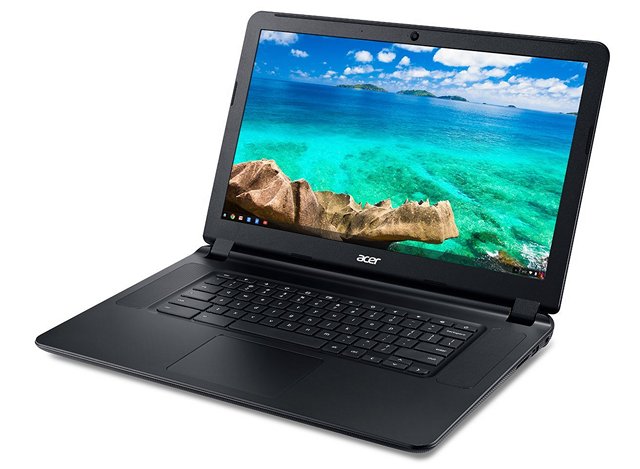 To give you a better idea, the Acer Chromebook 15 is known for its great 9-hour battery life, good performance, loud speakers while also being pretty affordable.
Buy: ($299)
7. Samsung Chromebook 3
Chrome OS fans don't really have a liking to Samsung Chromebooks due to the fact that the South Korean giant has offered a lot of sub-par products in the past. However, the Samsung Chromebook 3 is worth a look. The Chromebook 3 features a metallic design, which does look premium and the inclusion of a water resistant keyboard surely wins the laptop some brownie points. It features an 11.6-inch display (1366x766p) and comes with 16 GB of SSD storage. There's an Intel Celeron chipset to power the Chrome OS device with 4 GB of RAM to make sure you have a smooth experience. Other specs of the device include dual stereo speakers, a USB 2.0, 3.0, DisplayPort and HDMI port each. Samsung claims that the device should offer around 11 hours of battery life, which is pretty great.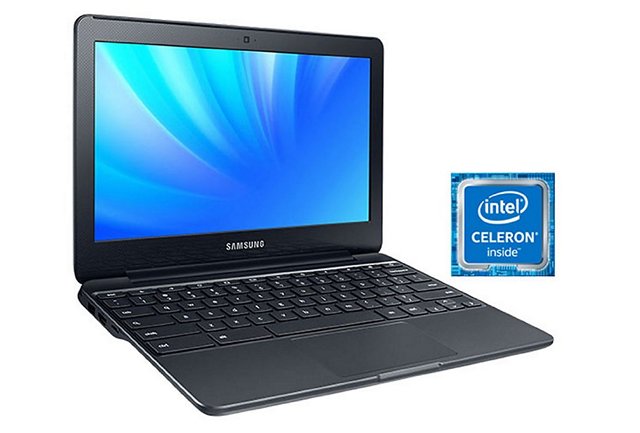 Also, unlike most other Chromebooks on this list, Samsung's offering comes with some apps like AirDroid and Little Bridge pre-installed on this device. Overall, the Samsung Chromebook 3 is a pretty decent offering at its price, considering it offers an SSD storage and 4 gigs of RAM.
Buy: ($219.99)
8. Acer Chromebook 14 for Work
Acer has been churning out some great Chromebooks and the Acer Chromebook 14 for Work is no different. As the name suggests, this Acer Chromebook is for people who really want a powerful offering for their Google Apps needs. However, if you are looking for a Chromebook powered by Intel's Core i3 or i5 processors, the Chromebook 14 for Work can still be a good buy for you. It features a 14-inch Full HD aka 1080p LED display, with a very narrow bezel, which brings a suave look to the device. It packs in 32 GB of storage and is powered by the Intel Core i5 processor with 8 GB RAM, so you can expect Chrome OS to run flawlessly. The Chrome OS laptop offers a brilliant 12 hours of battery life and features a couple of USB 3.0 ports and a USB Type-C port.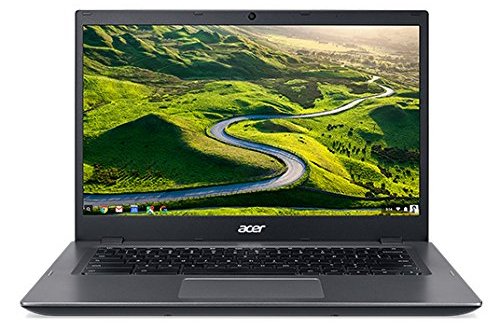 That's not all, as it features a stunning glass design made up of Gorilla Glass, which is ruggedized and highly customizable. While Acer Chromebook 14 for Work might be last on our list (considering the high price), it's definitely a very superior Chrome OS offering.
Buy: ($699.99)
SEE ALSO: How to Enable Developer Mode on Chrome OS to Get Root Access
Which of these best Chromebooks you plan on buying?
We are pretty confident when we say that these are indeed the best Chromebooks you can buy. We have included the budget offerings, the balanced ones and even the high-end ones, so there's something for everyone. So, make your choice and let us know the Chromebook you plan to buy. Sound off in the comments section below.