iOS 12 — the latest major iteration of Apple's mobile operating system came in hot after iOS 11 had seen what was probably the buggiest lifecycles of an iOS version ever. I'm not even kidding, iOS 11 being as crappy as it was, was one of the reasons I switched back to Android in the first place; and so, it was with a sigh of relief that I read the news about Apple deciding to focus on stability and performance improvements with iOS 12, and so they did, even my old and almost battered iPhone 5s is now usable thanks to iOS 12 (not that I am using it, but I digress).
However, even with all that focus on making iOS great again, the Cupertino giant obviously put in some features like Screen Time, a better Battery section in Settings, new Animojis, you get the idea. Still, as always, there are a bunch of hidden features in iOS 12 that you might not be aware of.
Hidden iOS 12 Features
1. Keyboard Trackpad In iPhones Without 3D Touch
This one is my personal favorite since it adds the usability that was previously only available on iPhones with 3D touch. Basically, you can now long press on the spacebar on iPhones without 3D touch to convert the keyboard into a big trackpad and move the cursor around the same way as you would on a laptop trackpad — it might not sound like much, but it's a change that makes it very easy to edit text on the iPhone, and it was needed anyway since the iPhone XR doesn't come with 3D touch, and this use case just happens to be probably the only useful use case for 3D touch to be honest.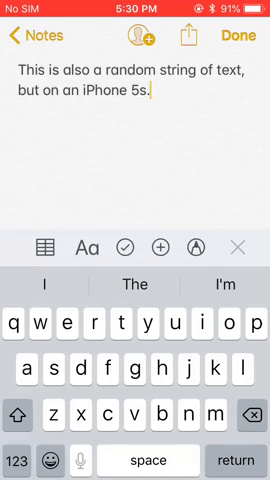 2. AirDrop Passwords
With iOS 12, sharing saved passwords between iOS and macOS devices has been made even easier. You can now simply AirDrop passwords between devices and the receiver device can easily add them. The process is easy enough, but if you want, we have a step-by-step guide as well.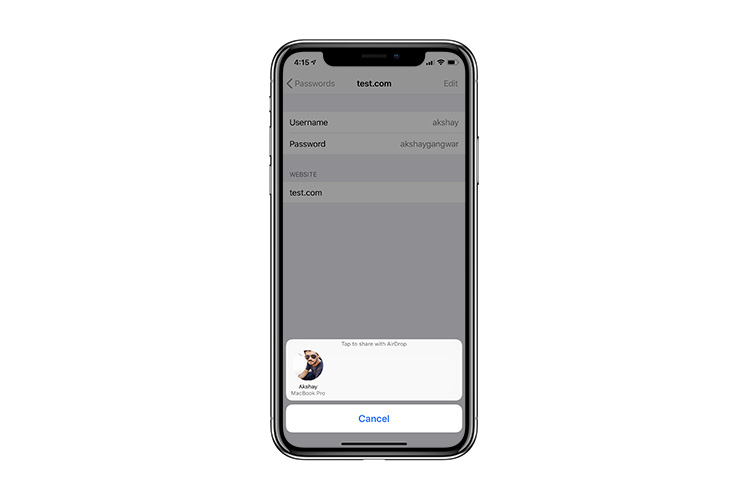 3. Add An Additional Face in Face ID
Face ID may not be the fastest facial recognition system out there but it definitely is one of the most secure ones on a smartphone. One of the drawbacks of Face ID in iOS 11 was that you could only add one face to it, which means if you wanted to let someone else have access to your iPhone as well, Face ID was out of the question. However, with iOS 12, you can add an alternative appearance to your iPhone. Simply set up the second person's face here and viola! you can both unlock the iPhone with Face ID now.
Technically speaking, this feature is meant to let the same user add an alternative appearance to iOS 12 (hence the name), but this is a neat way of adding two faces to your iPhone. As always, we have a quick step-by-step guide on this.
4. Color Palette in Screenshot Editor
The 'Instant Markup' tool that first made its appearance with iOS 11 last year has been improved in iOS 12. There's now a new color palette in the tool that you can use to make annotations in a lot more colors than before. The palette doesn't offer a color-wheel or anything, instead there are swatches of multiple shades of colors that you can choose from. It may not be as robust as a color wheel, but seriously, how many colors will you use for annotation anyway?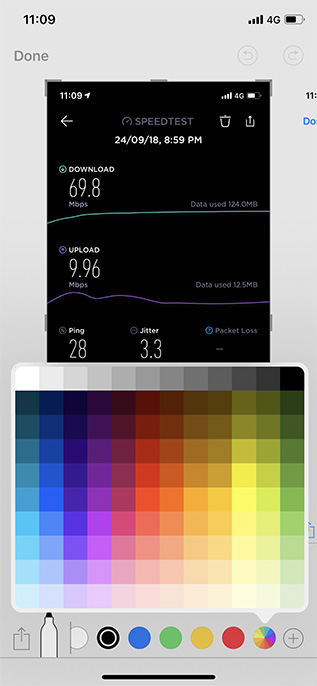 If you're interested in using this color palette, we have a detailed guide on how to find and use it.
5. Directly Scan Documents with 3D Touch
If you're the kind of person that likes to keep a digital copy of their documents, or restaurant receipts, or anything else for that matter, this new iOS 12 feature will come in handy for sure. The default Notes app in iOS 12 now has a 'Scan Documents' option when you 3D touch on the Notes app icon on the home screen. With this, you can directly scan a document and it gets added into a new note. It's definitely handy to quickly scan a document and organize it later.
6. Scan QR Codes Directly from Control Center
If you launch the iPhone camera app and point it at a QR code, it can scan it and show up the link or text embedded in it. That's a pretty neat feature in itself; however, scanning QR codes is now easier than ever because you don't even have to launch the camera. You can simply bring up the Control Center and tap on the QR code button. This will directly launch the camera and scan the QR code you point your phone at. It's definitely handy, and since it's in the Control Center you can jump from any app directly to scanning QR codes without having to go to the home screen, launching the camera, and then scanning it.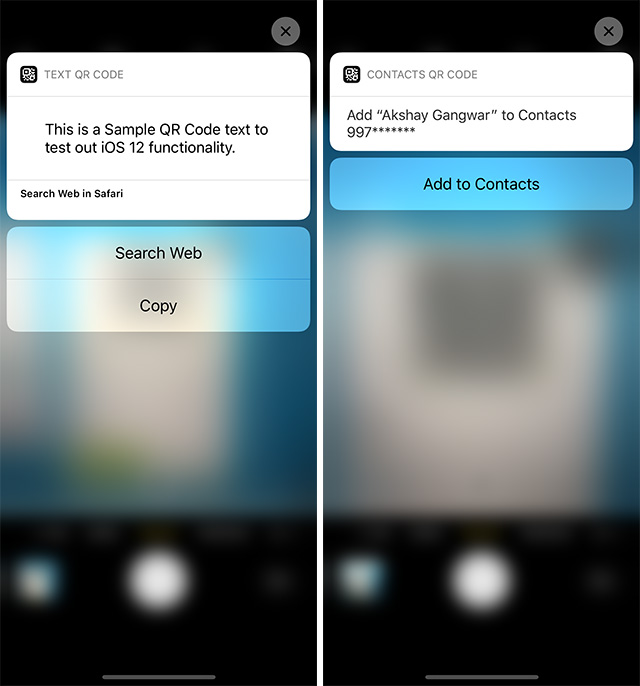 7. Ask Siri to Show You Your Passwords
Siri is getting smarter, and while it may not be as good as Google Assistant or Alexa, it still has the advantage of being deeply tied in to iOS. In iOS 12, Siri makes even more use of this integration — you can now ask Siri to show you your saved passwords. You can even ask Siri to show you a saved password for a specific service, so you can say something like "Hey Siri, show me my password for Yahoo" and it'll happily oblige. I won't go into a lot of detail here, but if you're interested in this feature, you should check out our detailed article on it.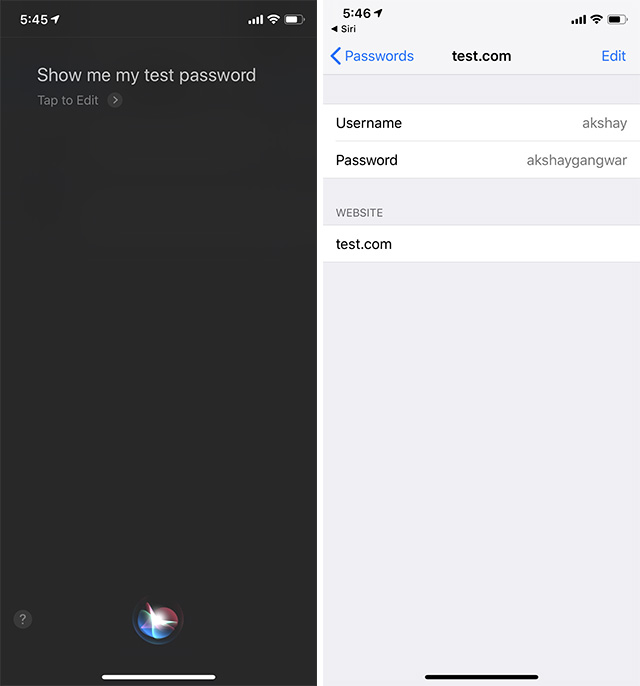 Bonus iOS 12 Features
I have 3 more features that I really wanna tell you guys about. They're not exactly hidden features, per se, but they are definitely useful and/or interesting so I think you will like reading about them.
8. OTP Autofill
If you've ever used an app to let you autofill OTPs on your phone, iOS 12 now has that ability built in. Anytime you're in an app, waiting for an OTP to arrive, you won't have to open the SMS to check out the OTP, and then type it back in. With iOS 12, the OTP will be automatically suggested to you on the keyboard itself, and all you need to do is tap on it and it's done! I really like it.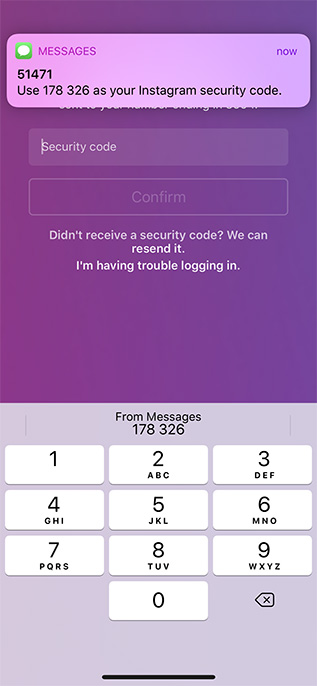 9. Siri Reminds You to Call Back People
Like I said before, Siri may not be the smartest AI assistant out there, but it's getting better. With iOS 12, Siri now reminds you to call people back if you have a missed call from them. It even learns your calling habits over time, and suggests people you may want to call based on the time of the day, the places you're in, etc. It's definitely a handy feature, and you can read more about it here.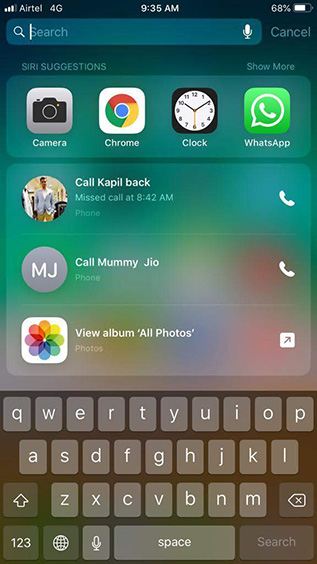 10. App Timers on Individual Apps
I'm pretty sure you know that there's a new Screen Time feature in iOS 12 that lets you monitor your usage of your iPhone, and even apply limits to how long you can use an app in a day. However, those limits are applied on app categories by default, so if you want to apply app limits to individual apps, you can check out our guide on how to do the same.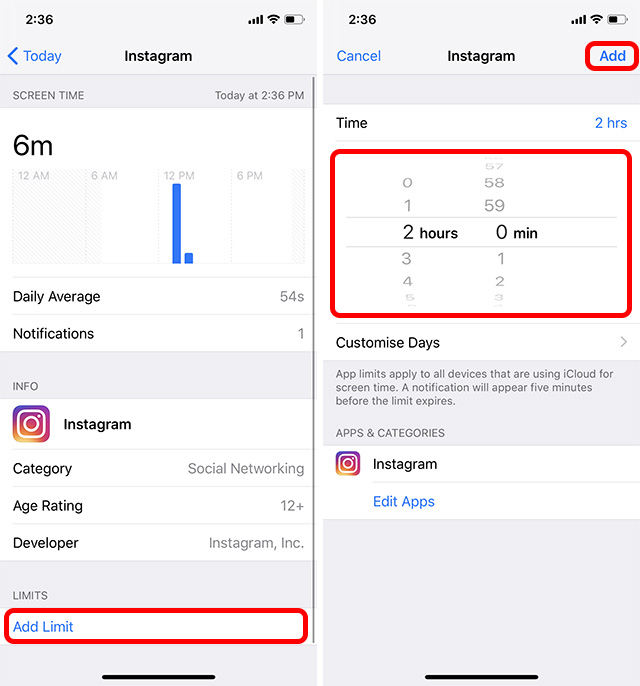 Use These iOS 12 Features to Make Your Experience Even Better
iOS 12 is a pretty great piece of software. It's fast and reliable, the number of bugs discovered so far have been significantly less than what they were in iOS 11, and Apple is making iOS 12 even better with further updates. With these hidden iOS 12 features, you can make your iOS experience even better and possibly more productive as well, depending on which features you end up using more.
Anyway, if you come across any hidden iOS 12 feature you can drop us a line and we'll add it to this list.