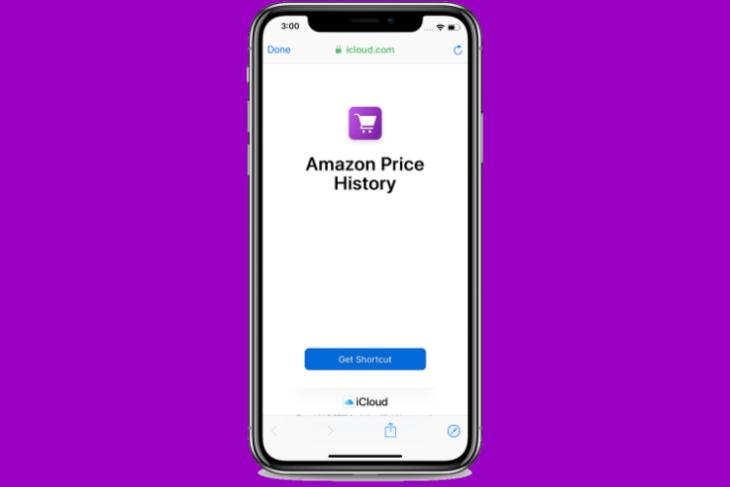 Apple introduced Shortcuts with the release of iOS 12 and it has been a game changer for people who love to play with app automation. The Shortcuts app is pretty powerful and allows you to execute multiple actions with just one tap, or even without touching the phone. That being said, automation is not the only thing Shortcuts app is good at.
In fact, many Shortcuts users have created a number of shortcuts which has nothing to do with automation but are very handy for normal users. Today, I am going to share one such shortcut with you. The shortcut is called "Amazon Price History" and you can use this to save money when you are shopping on Amazon. So, let's see how this shortcut can help you save money on Amazon:
Note: The shortcut works best for Amazon US. It might fail to deliver price chart if you are using it outside the US. 
Save Money on Amazon Using Amazon Price History Shortcut
Most of us shop online and Amazon is probably the first place we visit. Amazon offers high discounts and fast delivery which makes the service quite enjoyable. However, since the price of the products on Amazon fluctuate so much, you never know if you are getting a good deal or not. Well, the Amazon Price History shortcut is here to change all that. The shortcut will basically extract data from camelcamelcamel.com and give you a price history chart of the product that you are interested in.
Looking at the chart, you can see if the current asking price of the product is in line with its historic price or not. If the price is high, then you can wait for a few days before buying the product, so that you don't lose money on the purchase. Now, let's see how you can use this shortcut:
The first step is to download and install the Shortcuts app from the App Store if you have not already done so.
Once you have installed the app on your iPhone, click on the link and tap on the "Get Shortcut" button to download the "Amazon Price History" shortcut.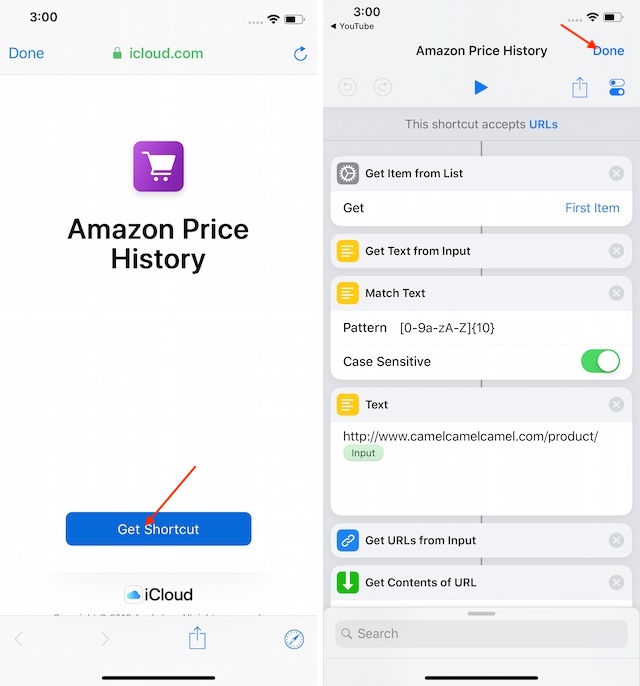 3. Now, just open the Amazon app and choose the product that you are thinking of buying. Let's say we are thinking of buying this AmazonBasics Car Charger. Just scroll down to find the "Share button" and tap on it.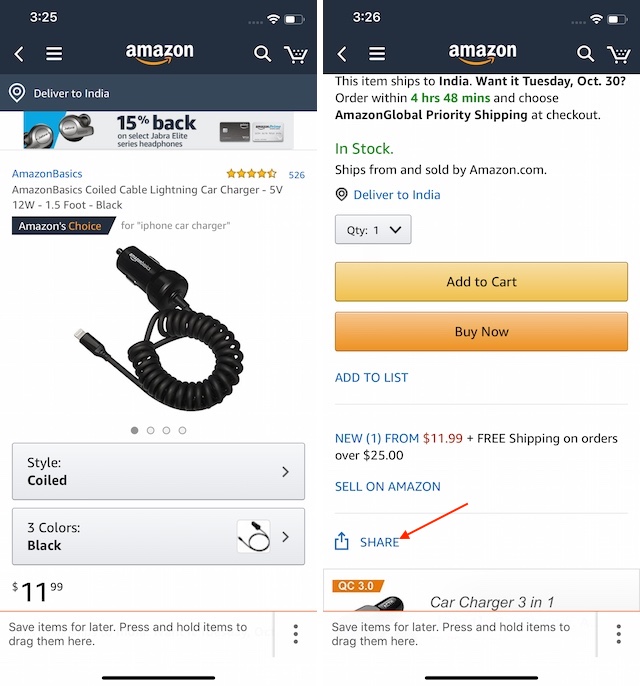 4. On the share sheet, tap on the "Shortcuts" button. If you don't see it, tap on More to first enable it and then tap on Shortcuts.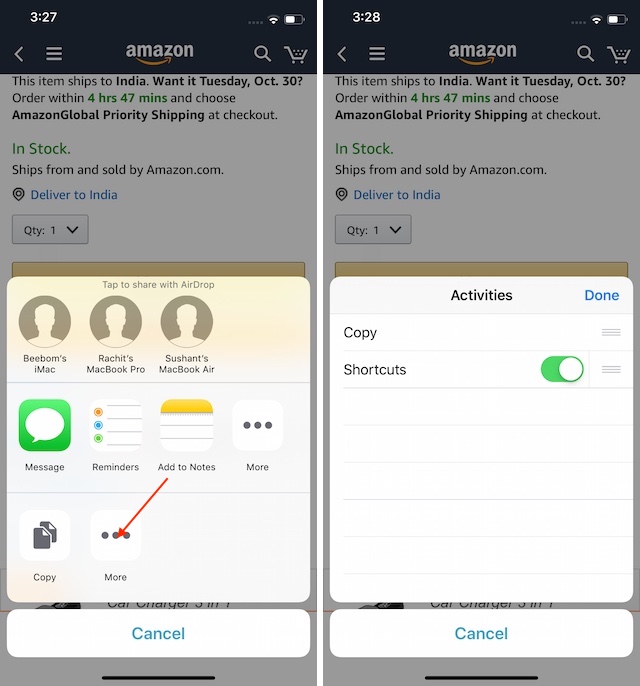 5. On the next page, tap on "Amazon Price History" shortcut. Give it a few seconds to run and you will get the price graph.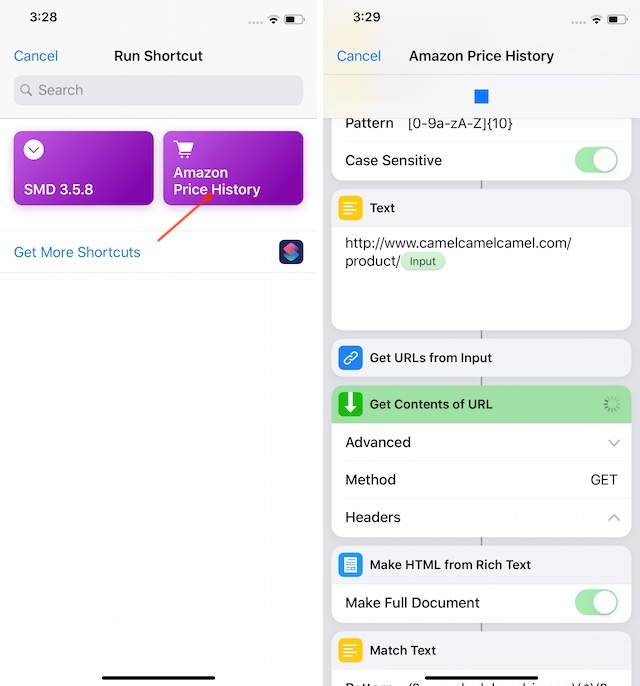 As you can see in the picture below, the generated graph is showing us the price history of the product in question for the past year. As per the graph, the car charger was being sold for $8.77 just a month back and its current price of $11.99 is not the best deal that you can get on this product.
So, if you want to get the best deal, you can wait for a few days to see if the price drops or not. Using this shortcut can save you a lot of money as you can buy the products knowing that you are getting them at the lowest possible prices.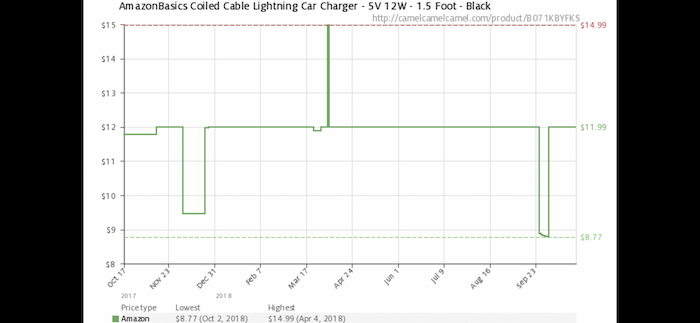 SEE ALSO: How to Download Videos from Instagram and Twitter Using Shortcuts in iOS 12
Use Amazon Price History Shortcut to Save Money
I hope that you like this shortcut. If you use it efficiently, you can save a ton of money by not paying more on any product. Do try it out and let us know if you find it useful or not. Also, if you want to share with us your favorite shortcuts, the comment section is all yours.