With iOS 12, Apple added a bunch of new features to its mobile operating system, while making it faster and more secure. Along with that, Apple also took some pretty big steps to make Siri smarter and more useful than it has ever been. While one of those things was Siri Shortcuts, which are definitely pretty powerful, there are other subtle changes here as well.
One of the more exciting ones is that you can now ask Siri to show you your saved passwords in iOS 12. That's a pretty cool addition, since you now won't have to go to a bundle of menus just to get to your passwords. You can simply ask Siri to show you passwords for a specific website or app, or even to just show all your saved passwords, and it'll happily oblige.
If you're wondering about the privacy and security aspects of such a feature, don't worry, because Siri is smart enough to not read your passwords out loud. Instead, it'll simply show you the password, and only if your Face ID scan is passed. So it's pretty secure.
To test this out, I created a test entry in my saved passwords, and asked Siri to "Show me my Test password" and it scanned my face, authenticated it, and showed my the password for Test.com.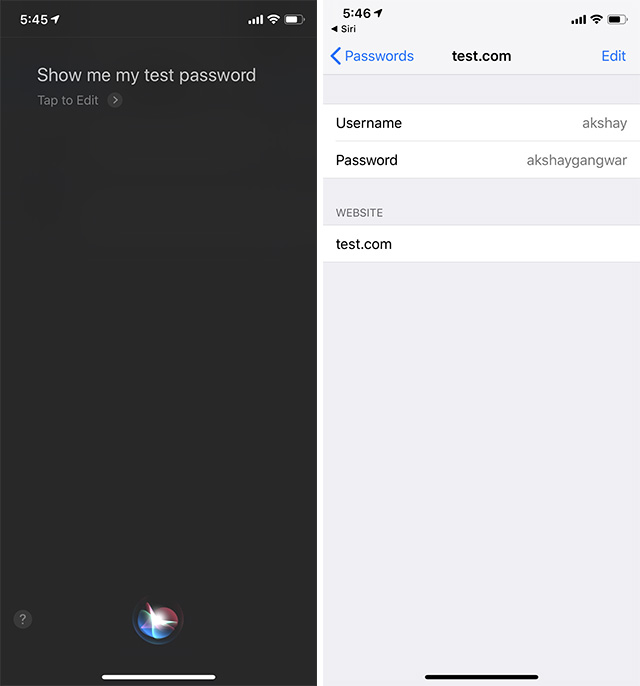 I also tested out Siri's ability to simply show me all of my passwords by saying "Show me my passwords" and that worked exactly the way I expected it to.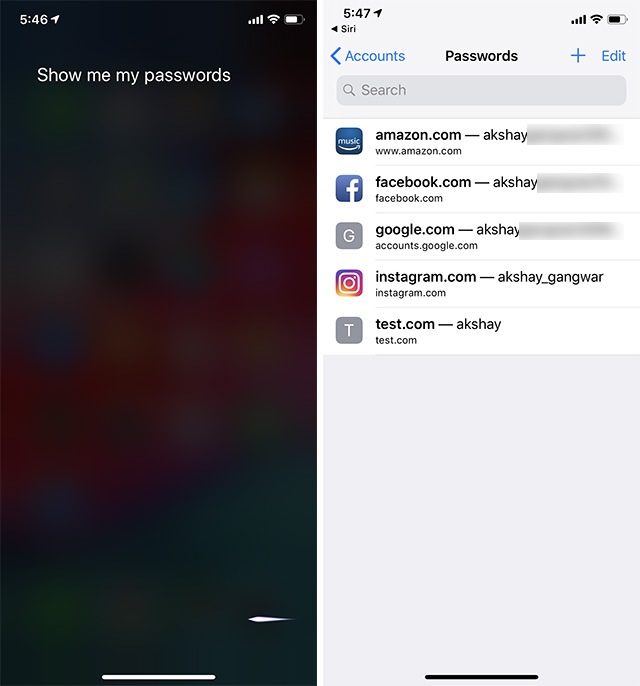 It's definitely a pretty handy feature, because there are times when you need to look up your password to sign in on another device. Although if it's another iOS or macOS device, you can always use AirDrop to share the password.
---
Load More