Windows 10 is getting adopted fast and quick but there's always a very common question on most buyers' minds. Which Windows 10 version should I choose? Well, Microsoft made it easy by releasing only two home desktop versions of Windows 10: Home and Pro. Today, we will make it easier, as we will compare the two Windows versions and let you know the one that suits your needs.
Previous Windows Home and Pro versions had major differences when it came to core features but Microsoft has changed things with Windows 10. Unlike the past, Windows 10 Home and Pro are very similar and they pack enough features to be viable for most users but as you would expect, Windows 10 Pro comes with more advanced security and privacy features.
Windows 10 Home vs Pro: An In-depth Comparison
Here, we have discussed the differences and similarities between Windows 10 Home and the Pro edition. You can go through the link below and learn about the particular subject in detail.
Windows 10 Home vs Pro: The Differences
There's a reason Microsoft names its Windows releases as "Pro" and "Home". Windows 10 Pro is for professional usage where people want the best and latest of the advanced security features while Windows 10 Home is aimed for personal and home usage. The difference between Windows 10 Home and Pro lies in advanced privacy and security features. So, let's take a look at the major differences between Windows 10 Home and Pro:
Windows 10 Pro comes with a lot of advanced privacy features, which the Home edition of Windows 10 lacks. Windows 10 Pro features Domain Join, which allows users to create a remote connection to a work domain. There's also Group Policy Management, which lets Active Directory administrators manage Group Policy objects from a single device.
Windows 10 Pro also comes with Enterprise Mode Internet Explorer, Remote Desktop, and Assigned Access 8.1, which lets a company restrict people to using a single Windows app from one Microsoft account.
Both Windows 10 Pro and Home are easily upgradable to the Education Edition of Windows 10 but only the Pro version can be upgraded to Windows 10 Enterprise Edition. Windows 10 Pro also brings the ability to join the Azure Active Directory and access to various cloud-hosted business and management apps.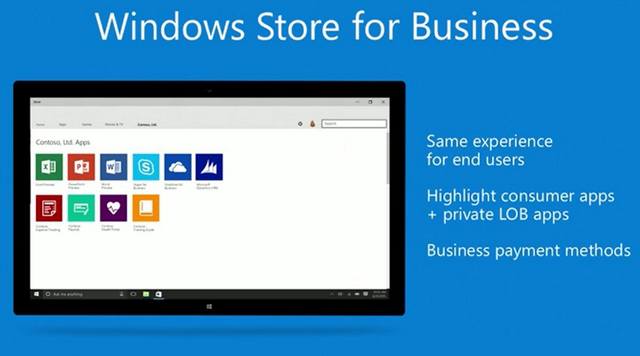 In the future, Microsoft also plans to introduce a Windows Store for Business in Windows 10 Pro, Enterprise and Education. Windows Store for Business will be an app store aimed at enterprise users with support for business payment methods and more.
Windows 10 Pro comes with Enterprise Data Protection (EDP), which is a suite or module that makes sure the important data does not fall in the wrong hands. The data is also encrypted in this method, so even if the data gets compromised, it cannot be decoded.
One of the best security features of Windows 10 Pro is that it comes with BitLocker. BitLocker is a disk encryption program, which protects data by encrypting all the volumes in a drive. And Windows 10 Pro comes with the latest edition of BitLocker. In case you are unaware, encrypting the drive data makes your data unreadable by unauthorized users.
The data can only be decrypted by the user who holds the recovery key. This way you can protect sensitive data of your business on Windows 10 Pro. You can learn how to use BitLocker from our article on the best Encryption software for Windows.
We all know that Windows 10 is going to be the last Windows version, with Microsoft planning to update it as a service in the future. While "Windows Update" is available on both Home and Pro, Windows 10 Pro comes with support for "Windows Update for Business".
Windows Update for Business will make sure that Windows 10 Pro and Enterprise users are always up to date when it comes to security features. Windows 10 Pro also supports the "Current Branch for Business" upgrade schedule, which brings Windows updates to the enterprise market after it is tested 90 days in the consumer market making sure it is sufficiently stable on release.
On top of that, using Mobile Device Management (MDM) that is only available on Windows 10 Pro, the IT admin can keep all the Windows devices under the organization up to date with the latest security patches. The admin can configure and tune all forms of updates including Feature, Quality, Drivers, and Microsoft product updates.
Remote Desktop (RDP) is one of the distinct features of Windows 10 Pro that is not available on the Home edition. It's an essential feature that allows businesses and organizations to remotely control and manage PCs. In one simple click, you can connect to multiple computers over the internet or through a local network and configure the computer without having to download any third-party software.
You can establish RDP connection and remotely access your files, turn on a server, put a batch of files on download, and do much more. The best part is that you don't need to configure ports and protocols to establish an RDP connection on Windows 10 Pro.
Assigned Access is another Pro feature that you won't find on the Home edition. It lets you set up a kiosk computer with access to certain apps and environments only. The user cannot access anything beyond what is assigned on the PC. Basically, the user won't be able to interact with the start menu, taskbar, Windows settings, or anything that you have disabled.
For example, this feature can help organizations while hiring employees. You can assign a certain app to the user and one cannot access anything apart from that app. Simply put, if you run a business then opting for Windows 10 Pro over the Home edition would be a choice.
Windows 10 Home vs Pro: What's Common?
All the Windows 10 versions (Home, Pro, Enterprise and Education) pack all the core features, so you wouldn't be disappointed with any Windows 10 version as long as you only care about the native Windows 10 features. So, let's take a look at what's common between Windows 10 Pro and Windows 10 Home:
Both Windows 10 Home and Pro come with the same core Windows 10 experience and features. Windows 10 features like the customizable Start menu, battery saver, fast start-up, Windows Defender, TRM support, and new inbuilt "Windows Update" feature are all available on all the Windows 10 versions.
Windows Hello brings biometric authentication to Windows devices and it certainly brings a wow factor to Windows. Thankfully, Windows 10 Home and Windows 10 Pro, both support Windows Hello. Both the OS versions support fingerprint scanners, iris & facial recognition, and enterprise-level biometric authentication.
Virtual Desktops and Timeline
Virtual desktop is finally available on Windows 10 and the good news is that both Windows 10 Pro and Home support it. Along with virtual desktops, Timeline is also available on both the Windows 10 versions. Timeline allows you to access all your browsing history from all devices including Android and iOS smartphones.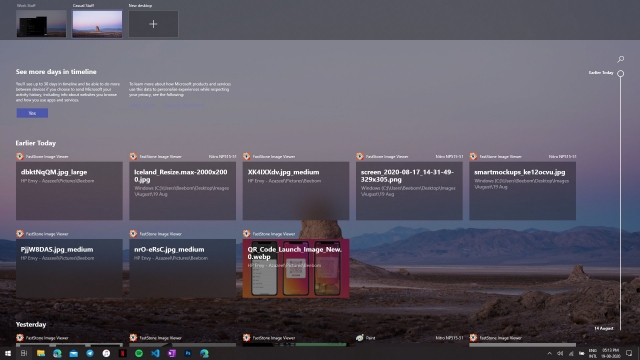 It's really such an understated feature but can boost your productivity significantly. Not to mention, Windows 10 has Snap assist too which allows you to runs 4 apps side by side at once.
One of the best features of Windows 10 — and it applies to both editions — is support for the Your Phone app. It allows you to connect your Android device to Windows 10 and then you can manage notifications, receive calls, access photos and do much more. You can, in fact, reply to messages as well which is awesome. Apart from that, if you own a flagship Samsung device then you can even mirror your Android device on Windows 10. How cool is that?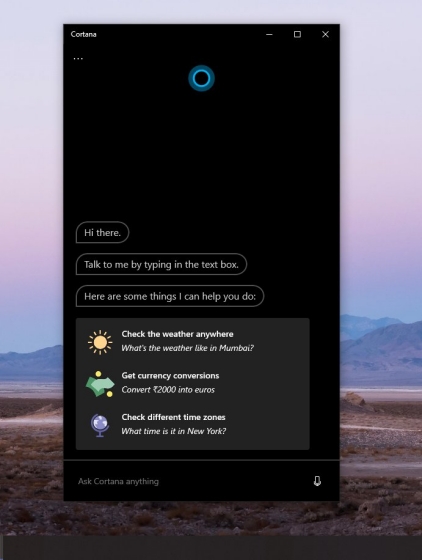 Microsoft's Cortana voice assistant might be losing its sheen as Microsoft is shuttering it on Android and iOS, but it is still a big part of Windows 10 experience. The May 2020 update for Windows 10 introduced a new chat-based UI, which shows that Cortana is here to stay. And it's same both on Home and Pro editions of Windows.
Windows 10 Home and Pro share some business features as well. Both the Windows versions come with support for Microsoft Passport, device encryption, side-loading of business apps, and mobile device management. Along with that, both versions can be easily upgraded to Windows 10 Education Edition.
Windows 10 Home vs Pro: Comparison Table
| Features | Windows 10 Home | Windows 10 Pro |
| --- | --- | --- |
| Your Phone App | Yes | Yes |
| Cortana | Yes | Yes |
| Timeline | Yes | Yes |
| Windows Hello | Yes | Yes |
| Virtual Desktop | Yes | Yes |
| Snap Assist | Yes | Yes |
| Device Encryption | Yes | Yes |
| Group Policy Management | No | Yes |
| Enterprise Mode IE | No | Yes |
| Easy Upgrade to Enterprise | No | Yes |
| Windows Store for Business | No | Yes |
| Azure Directory | No | Yes |
| Enterprise Data Protection | No | Yes |
| BitLocker | No | Yes |
| Windows Update for Business | No | Yes |
| Mobile Device Management | Yes | Yes |
| Domain Join | No | Yes |
| Microsoft Passport | Yes | Yes |
| | | |
Pricing
If you plan on buying Windows 10 Home, it will cost you $139 while Windows 10 Pro is available for $199.99. You can buy both the releases from the links below.
Note:
If you are currently using a genuine copy of Windows 7 Starter, Home Basic, Home Premium, or Windows 8.1, you are entitled to a free upgrade to Windows 10 Home.
Windows 7 Pro, Ultimate, or Windows 8.1 Pro users can get a free upgrade to Windows 10 Pro.
There are many ways to get Windows 10 for cheap. Click on the link to learn more.
Windows 10 Home vs Pro: Which One Should You Buy?
It's commendable on Microsoft's front to pack Windows 10 Home with all the core features, considering it's the basic version. Windows 10 Home should work fine if you just care about the new attractive features like Cortana, Timeline, Windows Hello, etc. Microsoft has also added some security features in the Home edition like Microsoft Passport, device encryption, and more.
Coming to Windows 10 Pro, it packs all the core features and along with that, it brings some very advanced business aimed features like Windows Store & Update for Business, Azure Active Directory, BitLocker, Enterprise Data Protection and more.
So, if you want a Windows version for basic or personal usage, you should do fine with Windows 10 Home. However, if you have a small business or you want a secure Windows version for work, then Windows 10 Pro should definitely be your choice. 
Other Windows 10 Editions
Apart from Windows 10 Home and Pro, there are also several other varieties including Windows 10 Enterprise, Windows 10 Education, and Windows 10 Core.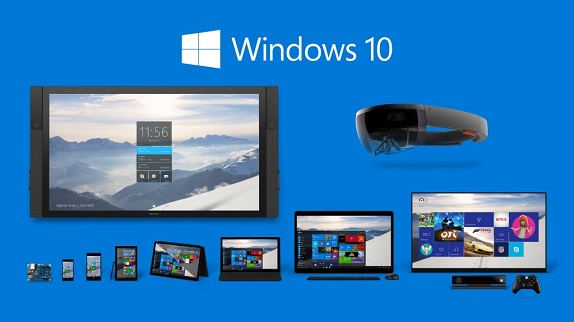 Windows 10 Enterprise, as the name suggests is aimed at large companies. It comes with various security and privacy features including the likes of Direct Access, AppLocker, Device Guard, and more.
This version of Windows is aimed at companies looking to lock down the Windows experience according to their specific needs. Microsoft is not selling Windows 10 Enterprise at the store instead, it will be sold to companies via volume licensing.
Windows 10 Education comes with almost all the features from Windows 10 Enterprise but it is aimed at Schools, Universities, and their administrative staff. Even Windows 10 Education won't be sold at retail stores and Microsoft will provide it to schools and universities through academic volume licensing.
Last but certainly not the least, there's Windows 10 Core for ATMs and Internet of Things (IoT) devices like Home Automation devices, Smart Gadgets, etc.
Frequently Asked Questions
Q. Is It Worth Buying Windows 10 Pro?
If you run a business or an organization then Windows 10 Pro is worth it. Also, if you are a professional in software development then Pro offers much more than the Home edition.
Q. Windows 10 Home vs Pro: Which is Faster?
Both Windows 10 Home and Pro are faster and performative. They generally differ based on core features and not performance output. However, keep in mind, Windows 10 Home is slightly lighter than Pro because of lack of many system tools.
Q. Should I Get Windows 10 Home or Pro for Gaming?
In terms of gaming, there is simply no difference between Windows 10 Home and the Pro variant. You have access Xbox Game Bar on both the editions so you can pick any one of them.
Q. Which Version of Windows 10 is the Best?
It's a subjective question as it depends on the use-case. If you are a professional and need development and organizational tools then Pro is your best bet. However, for general users, Windows 10 Home suffices the need.
Windows 10 Home vs Pro: What Are You Choosing?
So I hope that you are now clear about the two different editions of Windows 10 and know what is suitable for your needs. Do let us know which edition you are going to choose. Will it be Home or Pro? Drop your decision in the comments below.
---
Load More