One of the biggest problems when making a switch from iPhone to Android or vice versa is that you lose all your messages. We all have important messages on our phones that we do not want to lose. But either of these platforms does not provide any native way to transfer messages when you make a switch. Thankfully, there are third-party apps that can help us accomplish this task. In this article, I am going to show you how to transfer messages from the iPhone to Android devices.
Transfer Messages from iPhone to Android Devices
Since there is no native way to transfer messages from iPhone to Android devices or Android to iPhones, we will be using a third-party app. I have tested many such apps, and I think one of the best ones that can make the transfer without botching the process is Wondershare MobileTrans.
The best part about this app is that not only it allows you to transfer SMS messages across platforms, but it also allows you to transfer messages from third-party apps like WhatsApp, Line, and more. Also, you can transfer contacts, photos, and music, among other things. And they have official guides for all the features that the app has to offer.
With all that said, let's see how easy it is easy to transfer messages from your iPhone to an Android smartphone.
1. Before you proceed with the tutorial, make sure that you have downloaded and installed the app from the link above.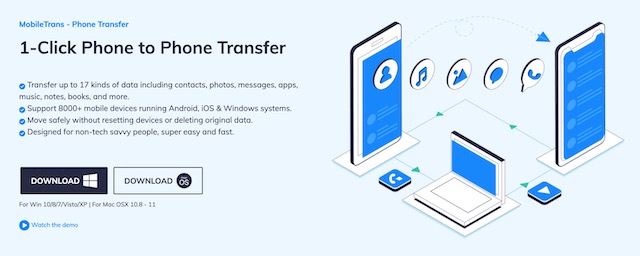 2. Now, Launch the app and then connect both the phones to your computer. Here, click on the "Transfer" button under the Phone Transfer menu.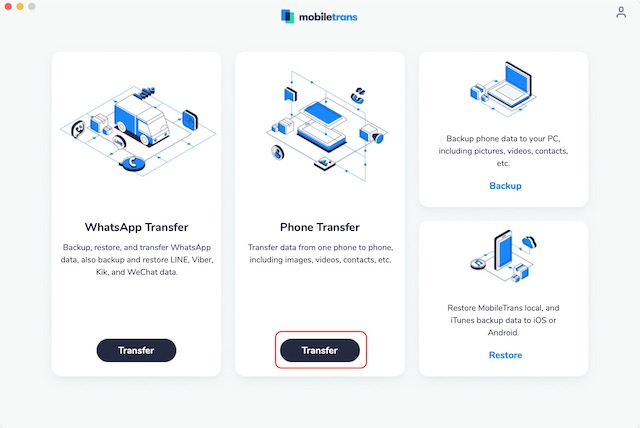 Note: I am using MobileTrans on my Mac to transfer the chats. But the process is the same even if you are using a Windows system.
3. Now, set the iPhone as the source and the Android phone as the destination. The source phone is the one on the left. If, for some reason, your iPhone is showing up on the right side, click on the "Flip" button.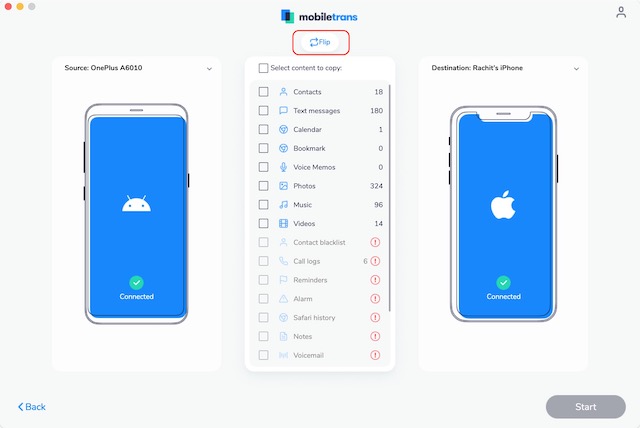 4. Choose "Text Messages" as the data source and then click on the "Start" button to start the transfer.
5. Now, wait for a few minutes for the transfer to complete and disconnect your phones.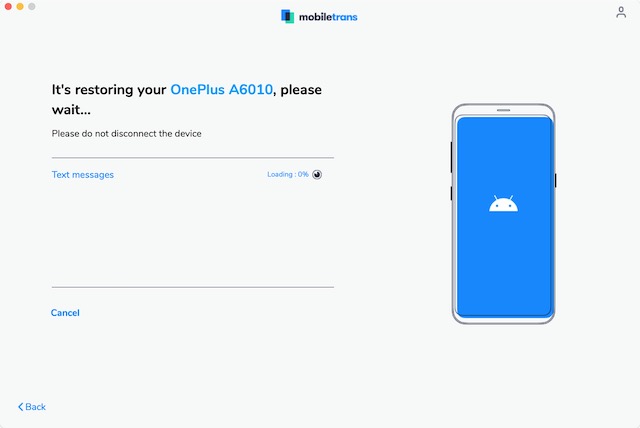 Easily Transfer Text Messages from Android to iPhone
As you can see, the entire process takes just a couple of clicks and is over in a few minutes. I was able to complete the entire transfer within 10 minutes. And that's including the time that it took to download and install the app. So, if losing your text messages is the only thing that is stopping you from jumping the ship, install the Wondershare MobileTrans app today, and transfer your messages in minutes.