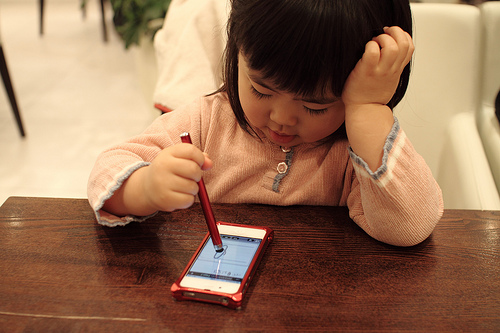 Buying a brand new smartphone can be a tricky job if you don't know much about the technology, price and availability of brands and their handsets. While some people end up buying handset with unsatisfactory features, others feel cheated with the overpriced MRP at which some of the retail stores continue to sell the handset even if there is any price drop or discount option. Here are a few points to keep in mind before buying a brand new smartphone.
1. Platform
One of the most important consideration while buying a brand new smartphone is knowing about the mobile platforms they run on. There are 3 major mobile platforms popular all around the world
Android: Available in all budget of smartphones from an inexpensive model to a high-end flagship handset. Android is all about Google's vision towards smartphone world, it has nice integration of Google services, most of the services are free, it is less restricted in terms of sharing options, Play Store has  most of the free apps available for download.
iOS: Apple developed iOS and it is one of the most refined and restricted mobile platform. It has whole ecosystem of apps and services but for most of them, you will have to pay a price. It is only available on iPhones and  iPads.
Windows: Despite Microsoft's effort to push it ahead in competition against rivals like Android and iOS, it has always lagged in apps department. But since Nokia and Microsoft has spent a lot on windows platform, the platform is fluid enough to carry out all the tasks except gaming with least hardware requirements. The app availability is not as good as the other 2 platforms but eventually it will catch up sooner or later.
The other platforms like Blackberry OS, Firefox etc are still miles away from these 3 platforms. But BB OS of Blackberry is secure and reliable enough to be the 4th option in the list.
2. Brand
Choosing Brand is crucial because it will play an important role in deciding whether your handset will get upgrades, services and good trade in options or not. Bigger the brand, more is the reach-ability to their customers providing better services, more are the chances that the handset will keep getting system updates for the next couple of years or months.
Samsung: The biggest smartphone manufacturer with widest reach across countries, the company has enough resources and money to support even a low-budget device for a few months.
Apple: The brand doesn't need any introduction, they are the pioneers of smartphone manufacturing industry with their iconic iPhone.
Sony, LG and HTC are other big brands that are reliable with Sony and LG having many service centers.
3. Budget that suits your pocket
Smartphones are available at all price points starting from low-budget to hefty high-end flagship smartphone. It all depends on your budget and requirements what you want. But if you are considering an all round performer in Android smartphones, it's better to spend at least 20k INR and if you want to buy smartphone from any Chinese or Indian brand 15k to 20k INR is more than enough to spend.
4. Hardware and design
If you are that person who want to show off the design of the phone in your hand, then you can consider metal body (HTC , Apple) or Poly-carbonate body (Samsung, Sony, LG , HTC and Apple). Poly-carbonate is much more durable and resistant against dents than metal body , but metal body adds a different feel to the hand when held.
In terms of hardware,
Screen: At least HD or full HD if buying any mid range Android smartphone
Processor: At least high-end dual core  krait processor or Quad core processor with Krait architecture or mediaTek chipset, GPU is important if you love gaming and other graphics intensive tasks. Adreno 320 and 330 GPU  are best for gaming. But you can also rely on PowerVX GPU.
Memory and Storage: Always look for 1 GB or more RAM in case of Android phones, Windows phones can run flawlessly with 512 MB RAM. Always consider at least 16 GB of internal memory and option of micro SD card  or 32 GB of internal storage if expansion option is not available. Again it solely depends on your requirements how much you store on your handset.
5. Battery life and Usage time
One of the vital factor in smartphones is the battery life. Most of the users get disappointed with the pathetic battery life on their smartphones. Battery life is not just about the bigger battery or more mAh, it's about getting more usage and stand by time. Insist on having at least 2300 mAh battery (excluding iPhones and windows phones) and usage time of at least 12 or more hours.
SEE ALSO: Best Mobile Phones With Long Battery Lives in All Price Segments
6. Network connectivity and support to latest carrier bands
Make sure the handset has latest connectivity features like Bluetooth 4.0 (latest version), Wi-Fi (a/b/g/n/ac) dual band, 3G and 4G or HSPDA+ options. NFC is an added advantage and supports wireless charging and instant pairing in almost all the handsets. IR blaster is now becoming common feature in handsets if you wish to control TV with handset.
7. On contract vs Full unlocked off-contract model
On contract handsets comes with some one or two-year contract and fixed monthly usage plan that you have to pay for. The disadvantage is you get tied up to a particular carrier for that period of contract, monthly plans can sometimes be quite expensive than you usually pay. But the advantage is you can get latest model at subsidized price .
Unlocked model has hefty price tag, but if you can pay for it, you have the liberty to switch carriers at your wish. Ultimately the choice is yours.
8. Service Centers
When something goes wrong with our handset, we look for customer care and service centers, availability of service centers is deciding factor if you think you don't take care of your phone and something eventually might go wrong.
9. Online vs Retail stores
While some retail stores continue to sell smartphone at the same MRP even after the price drop, online stores are deal breakers, offering some interesting discounts or gifts occasionally.
One should check the current price of a particular smartphone model online through various web portals before buying one. Always insist on buying genuine products with original manufacturer warranty. Never rely on seller's warranty because in case of faulty product, you will have to contact seller for warranty.
If you are getting the same smartphone model at right price with warranty through retail store, then it is good choice.
SEE ALSO: How To Save Money While Shopping Online
10. Exchange or trade in offers
Online stores offer exchange of your old smartphone with new one at a discounted price, if you have smartphone that is old enough that you don't want to use, you can trade in with new smartphone and get most discount on the MRP of the phone.
If you like this post or have any queries, comment it down below and don't forget to share it with your friends, do subscribe to thetecnica for latest and interesting news from gadgets and social media from around the world.
Photo Credit: MIKI Yoshihito (´・ω・)