Xiaomi is known for many things and one of them is MIUI, their in-house Android skin that's both loved and criticized by individuals. Many applaud MIUI for its customization features as it has, by far, one of the deepest customization features you'll find on any Android skin. Today, Xiaomi's Founder and CEO, Lei Jun, tweeted and announced Xiaomi HyperOS, an operating system that will first debut on the Xiaomi 14 series. The upcoming flagships are rumored to launch by the end of October. We did learn from earlier news that Xiaomi may bid farewell to MIUI for MiOS, but it looks like the next phase of Xiaomi's OS will be called HyperOS.
Xiaomi HyperOS Launch Date
It's been confirmed that HyperOS will launch alongside the Xiaomi 14 series, which will be launched by the end of October 2023. Xiaomi's VP has also confirmed that HyperOS will be available globally and "will roll out throughout 2024".
One of the first questions that probably comes to your mind after hearing about Xiaomi's HyperOS could be, "is it an independent OS or will it be based on Android?" We've seen the likes of Huawei introducing their own HarmonyOS for Chinese markets so the very thought of Xiaomi developing its own OS doesn't seem far-fetched.
On a Weibo, Lei Jun has confirmed that HyperOS will be "based on the integration of the deeply evolved Android and the self-developed Vela system, completely rewriting the underlying architecture, and preparing a public base for the Internet of Everything for tens of billions of devices and tens of billions of connections in the future."
Thus, it clears that HyperOS won't be an independent OS and will be based on Android.
HyperOS Features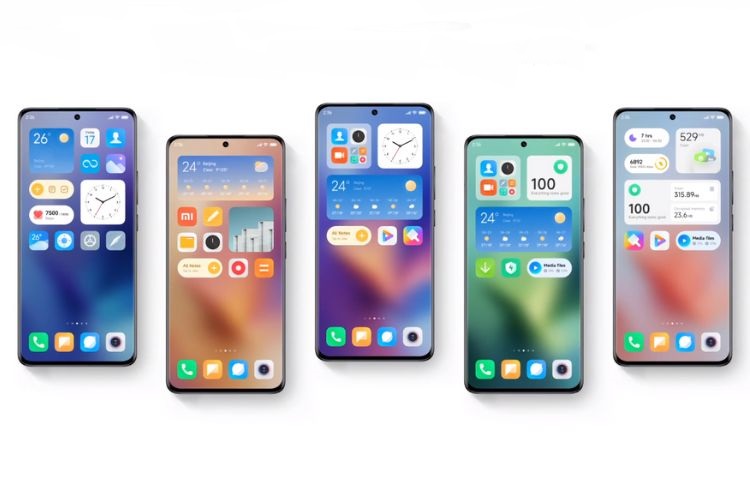 Since the announcement is really new, there's no info about what the OS looks like and what's Xiaomi's plan with the same; do they plan on making a less bloaty OS for the global masses? Will the HyperOS be a near-stock AOSP experience with a few Xiaomi features sprinkled on top? There are too many questions that should unravel as we get closer to the launch of the Xiaomi 14 Series.
Either way, HyperOS seems like the perfect opportunity for Xiaomi to provide a seamless experience, a one-stop operating system for all of their devices which would facilitate faster updates, extended update cycles (inspired by Google's recent Pixel 8 announcement). It is also a perfect opportunity for the company to build products and form an ecosystem, something's Xiaomi is known for but just couldn't integrate all products as seamlessly as other manufacturers do.
Either way, it should be interesting to see what Xiaomi has in store for its users with HyperOS. What are your thoughts on the same? Let us know in the comments section below.
---