Though Apple Mail has vastly improved with the addition of helpful features like flagging emails with different colors and showing the most recent message on top a thread, it's still nowhere near as efficient as third-party offerings like Outlook. Whether it's the confusing interface or the lack of a smart tool to manage inbox, the email app has a lot of ground to cover to be on par with rivals. But bother not, those days of suffering are over as you can finally set Outlook as default mail in iOS 14 on your iPhone or iPad.
Use Outlook As Default Mail App in iOS 14 on iPhone and iPad
It's no secret that Apple wants to have absolute control over the ecosystem, which leaves very little room for personalization. While expecting full-fledged liberty for customization in the near future would be nothing less than wishful thought, the tech giant has slowly but steadily begun to loosen up the so-called walled garden.
Things like the cool home screen widgets, App Library, letting third-party browsers work as default, and allowing Siri to play nice with rival music-streaming services like Spotify give enough indication that Apple has eventually begun to think from the other side of the spectrum.
That said, before going ahead with the steps, make sure to update the Microsoft Outlook app. To do so, head into the App Store -> Today tab -> Your avatar -> Outlook. Now, update the app as usual.
Launch the Settings app on your iPhone or iPad.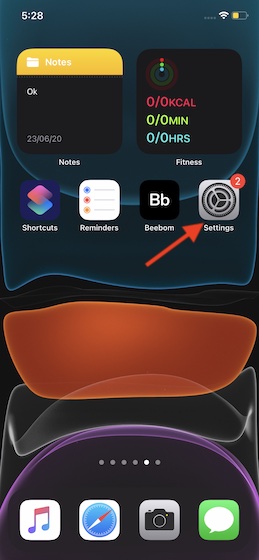 2. Now, scroll down and choose Outlook.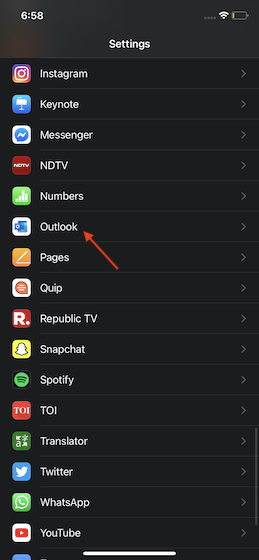 3. Next, tap on the Default Mail app.
4. Up next, choose Outlook.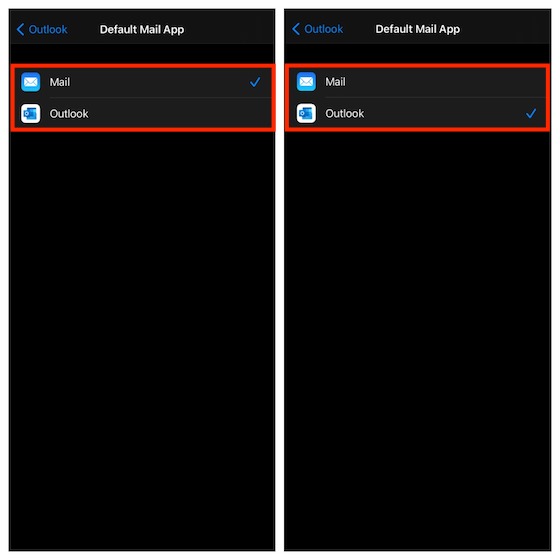 That's pretty much it! Going forward, Outlook will work as the default mail app on your iDevice. Thus, all the email links will directly open in this app.
Of course, if you ever happen to change your mind and wish to use the Apple Mail again, go back to the same setting and then choose it in the end.
Use Microsoft Outlook As Default Mail App on iPhone and iPad
So, that's the way you can set Outlook as the default mail app on your iDevice. As someone who heavily relies on emails for formal communication, I'm really glad for this long-awaited change.
As we are talking about iOS 14, I would recommend you check out equally interesting features like headphone audio customization, back tap, and the ability to limit third-party access to the Photos app.
Have got any feedback? If yes, shoot it in the comments below.