Beyond a range of appreciable features, probably the best part about iOS 14 is the enhanced privacy. Be it the better control over tracking, restricting apps' access to the local network, or preventing apps from having access to your precise location, the latest iteration of iOS appears to be a firm favorite for those who put privacy right at the top. Another feature worth taking note of is the ability to limit third-party access to Photos app in iOS 14 and iPadOS 14. If you are yet to try out how it works, let me guide you through!
Restrict Third-Party Access to iPhone/iPad Photos App
With iOS 14, you can choose to allow apps to access only specific photos and videos. Yeah, that's true! Third-party apps don't need to have the permission to access your entire photo library even if you want to upload/share only a few shots.
What's more, at any time you want to revoke third-party access to your photo library on your iOS 14 device or edit selected photos access, you can do so without any hassle.
1. Open the app which Photos app access you want to restrict.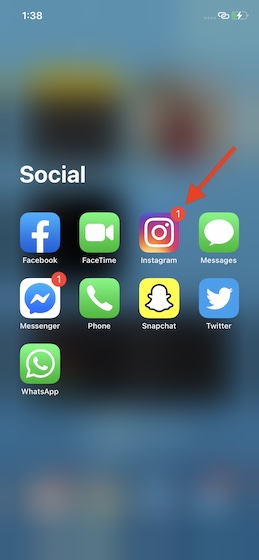 2. Now, you will get a pop-up about the photos app access. Tap on Select Photos in the popup menu.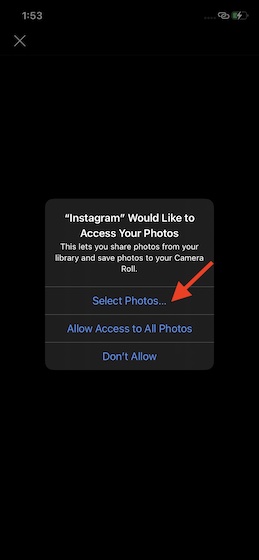 3. Next, choose the photos which you want to be always accessible. After that, tap on Done at the top right confirm.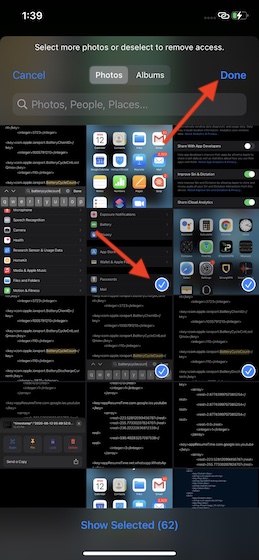 Going forward, the app will have access to only these images, unless of course, you choose to let it access more images.
If you ever want to let the app have access to more photos, launch it. After that, choose "Select More Photos" when uploading/sharing images.
Manage Third-Party Apps' Access to Photos in iOS 14 on iPhone
Based on your needs, you can completely revoke third-party apps' access to your photos or edit the selected images to allow/disallow specific images.
1. Launch the Settings app on your iPhone or iPad.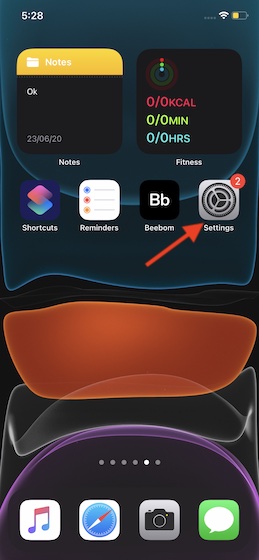 2. Now, scroll down and choose Privacy.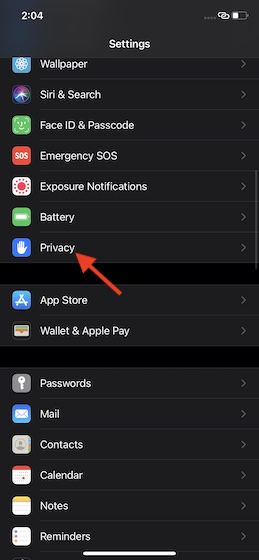 3. Next, tap on Photos.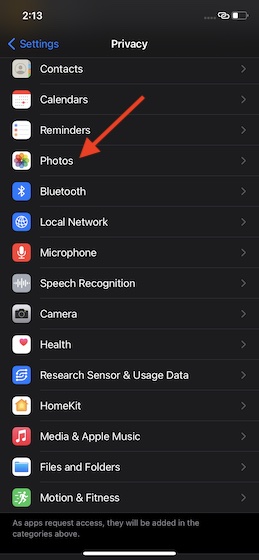 4. Next up, you should see the list of all the apps which have access to your photo library. Tap on the app in question.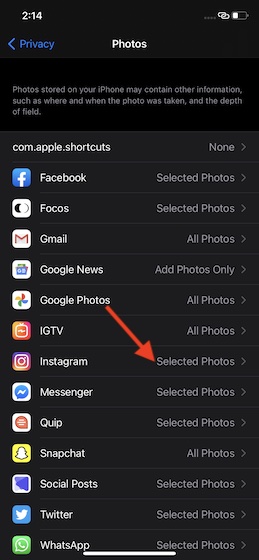 Control Third-Party Access to Photos App
Under ALLOW PHOTOS ACCESS, you have three options: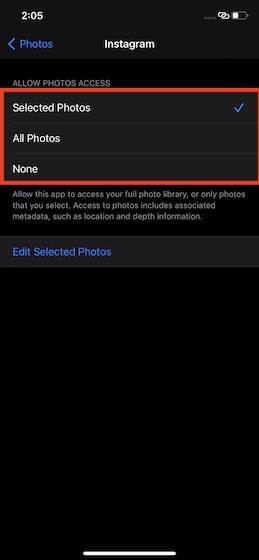 Selected Photos: Allow the app to have access to only selected photos.
All Photos: Permit the app to have access to the entire photo library.
None: Completely disallow the app to have access to the photo library.
Choose the preferred option as per your need.
Edit Selected Photos Access of Third-Party
If you want to edit the selected photos access of a third-party, tap on Edit Selected Photos. After that, select/deselect photos and then tap on Done at the top right corner to confirm.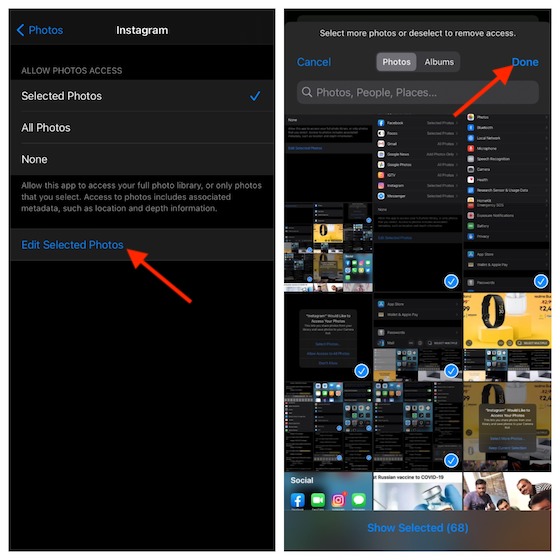 Note:
It's worth noting that you can edit third-party apps' permission to Photos app individually as well.
To do it, navigate to Settings app -> (app name) -> Photos. Now, choose the preferred option. 
Limit Third-Party Access to Photos App on iPhone
So, that's the way you can control third-party access to the photo library on your iPhone and iPad. It's indeed a very helpful feature and I'm sure you would truly appreciate it from the privacy perspective.
What do you have to say about iOS 14 and its wide range of eye-grabbing features including app library, widgets, and back tap gesture? It would be great to have your feedback in the comments below.