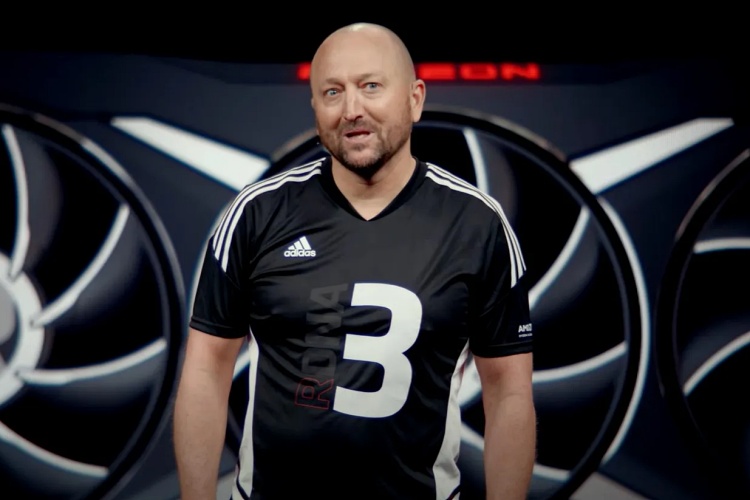 The tectonic plates of AMD's management are shifting. Scott Herkelman, who's been the Senior VP of Graphics at AMD for seven years, has announced that he is officially departing from the company. He recently took center stage to announce AMD's FSR 3 technology, along with a slew of new Radeon RX 7000 Series GPUs. So, let's find out why Herkelman is leaving aMD and what's next in store.
Scott Herkelman Leaves AMD After Seven Years
Herklemean previously worked at Nvidia, serving as the company's general manager for the GeForce brand. In 2016, Scott joined AMD and became the Vice President & GM of AMD's Graphics division. He went on to become AMD's Senior VP of Graphics and in total worked for 7 years at the company. There have been many memorable moments during presentations by AMD's former VP, Scott Herkelman, especially when he announced new graphics card generations.
During the unveiling of FSR 3 with Fluid Motion Frame tech, Scott Herkleman generated a lot of hype at Gamescom 2023 by announcing that FSR 3 would be coming to all gamers. The former AMD graphics VP even sympathized with gamers by saying such technology should not be limited to a single graphics card generation.
Working with AMD, Scott Herkelman launched three generations of RDNA graphics card architectures. This includes the RX 5000 Series (RDNA 1), RX 6000 series (RDNA 2), and the latest RX 7000 series. The RX 7700 XT & 7800 XT graphics cards were announced recently, competing with Nvidia's GeForce RTX 4070 & RTX 4060 Ti. Scott Herkelman says he will miss AMD.
The former VP concludes his post on X (formerly Twitter) by saying the following: "May you continue to punch above your weight class and one day…beat the final boss." If you're wondering who the final boss is, Herklemean is probably referring to Nvidia here. Team Green has the largest share in the GPU market, and AMD has fiercely competed against them.
Jack Huynh is AMD's SVP of Graphics & Computing Group
AMD has already announced that Jack Hynh will be the new Senior Vice President and General Manager of AMD Graphics, now replacing the former VP Scott Herkleman. He joined the company back in 1998, serving as a microprocessor design engineer for the company.
Being the new boss, Jack Hynh is responsible for combining AMD's "high-performance CPUs, GPUs, and software" to create a variety of solutions in gaming, graphics, and for different clients to continue evolving the company's growth & position in the industry.
So, will you miss Scott Herkleman as the face behind Radeon graphics? The new VP Jack Huynh has been in the company for a long time, and it will be exciting to see new products launched under his leadership. Let us know your thoughts in the comments below!
---