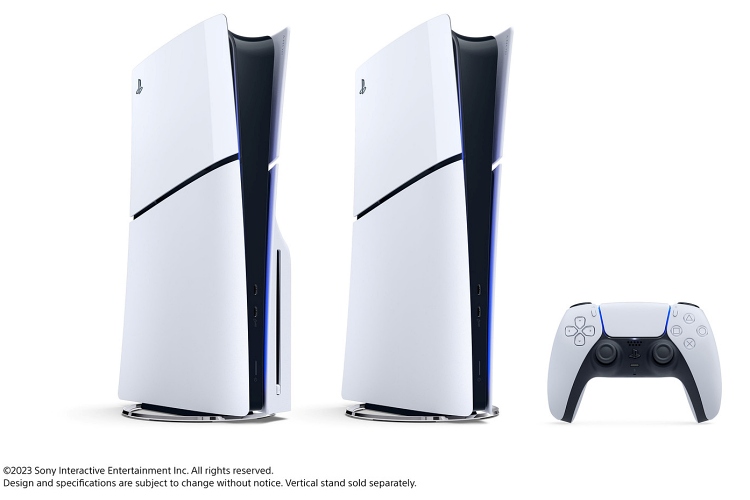 Sony PlayStation 5 is definitely an incredibly successful gaming console with millions of PS users in its ecosystem. As you might know, the company updated the PS5 with a slimmer design recently. This update changed the overall design of the PlayStation 5 drastically – slimming it down and making it more compact. While the launch date is still a few days away, we already have a good idea of what it will look like, thanks to some real-life images.
PS5 vs PS5 Slim: Both PlayStation 5 Consoles Compared In Real-Life
The real-life images come courtesy of an X user (formerly Twitter) @Zuby_Tech. As can be seen in the post, the original PS5 and newly released PS5 Slim models can be seen together. As you can tell immediately, there is a noticeable design evolution going on. The newer console is quite slimmer and smaller than its older counterpart. This has been made feasible thanks to a more efficient internal processor design. The weight is also 24% lower at 3.2kg. Overall, the PS5 slim definitely looks way more portable!
We can see the glossy finish on the new side covers for the PS5 Slim (which also have a duo-tone design). Furthermore, comparing the back and top sides of the PlayStation 5 Slim against the older model, from these angles we can clearly see the new PS5 Slim being quite compact!
The company also introduced the detachable disk drive.These leaked setup images revealed that you need an internet connection to pair the disk drive to the PS5, before you can use it.
Keep in mind that the new PlayStation 5 'Slim' console isn't officially referred by Sony under the 'Slim' moniker. Despite this, most of the community is referring to the new redesign as the PS5 Slim. Both the new & old are simply called PS5 from Sony. Apart from aesthetics, Sony did also upgrade the internal storage to 1TB on the new PlayStation 5 Slim model.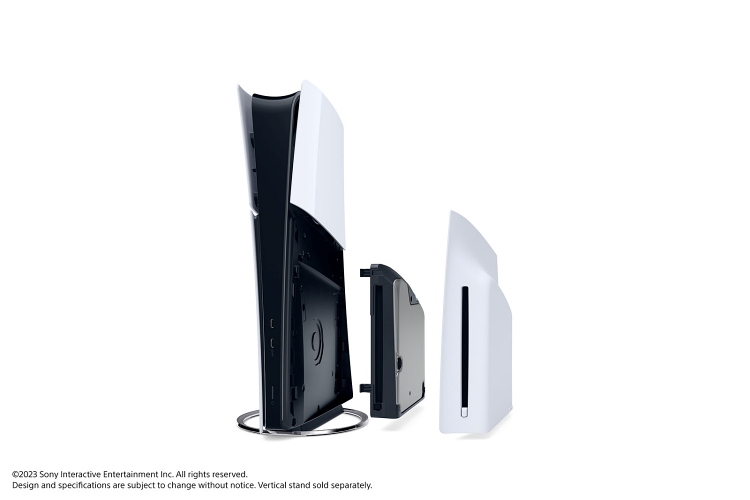 There is still a lot to unpack on PS5 Slim and even the supposed PS5 Pro. How does the the original PlayStation 5 look, as compared to the new PlayStation 5 Slim to you? Let us know your thoughts in the comments below!
---
Load More