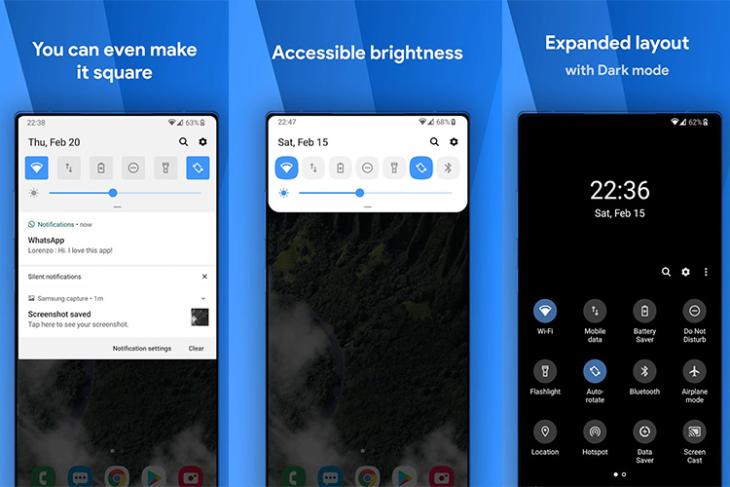 So you don't want to buy a Galaxy smartphone, but would like to get some of the design elements of One UI on your device? Thanks to Treydav Inc, now there's an app for that! Called One Shade, the app is available on the Play Store and claims to be able to entirely replace an Android phone's notifications panel with a custom notification shade.
One Shade supports all Android phones running Android 5.0 Lollipop and above, and does not require root access. It works similarly to another popular Treydev application called Power Shade (download), but the design of the notification panel in One Shade draws heavily from Samsung's One UI design. Thankfully, it's also fully customizable unlike the actual One UI notification panel.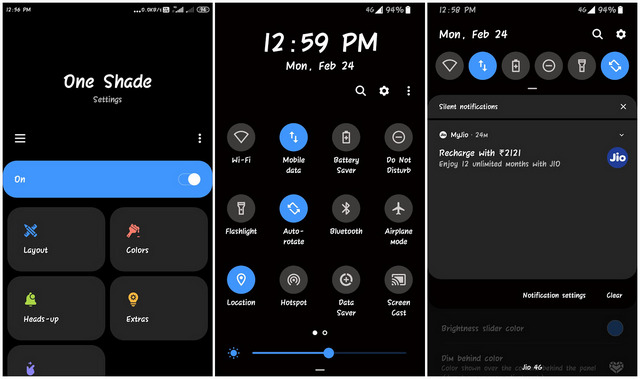 One Shade also brings a number of extra utilities, including full colour customization that allows users to colour all the elements of the notification shade according to their preference. It also offers Advanced Notification Options, music controls (something that may be offered natively in Android 11), Quick Reply, Bundled Notifications, custom background picture and more. The app doesn't require root access or even any elevated privileges to run because it uses Android's Accessibility Services to bring these features to compatible smartphones.
Overall, the app does what it promises, and many of its features are also available in the free version, but do note that it comes with some full-page pop-up ads. The developer is offering a 'Pro' version that promises to do away with the ads and also offers some additional features, so that might be worth investing in if you like the app.
Download OneShade from the Play Store (Free)