Over the last weeks, the whereabouts of Pixel 3 and Pixel 3 XL have been leaked to a great extent, but one which grabbed most of the attention was a relentless unboxing of a leaked Pixel 3 XL production package. Not only that, the smaller sibling – Pixel 3 – was also leaked last week, revealing a majority of details about the upcoming smartphone.
While a variety of smartphones bare out in the open, Google has specifically been unlucky. Or, has it? Many who are versed in the developments in technology have come to question Google's role in these leaks. One of those – Arun Maini who runs YouTube channel called Mrwhosetheboss – suggests the possibility that the Pixel 3 leaks could have been planned and planted by Google itself.
UPDATE – Turns out the woman starring in the "Leaked Google Pixel 3 XL Unboxing" is actually a Russian model – Felix Raya.

Google may have hired her for promotional material, which would make the phone seen here the real deal…Thoughts?

Original video: https://t.co/JJlseRXVXw pic.twitter.com/hBolvyS0yl

— Arun Maini (@Mrwhosetheboss) September 2, 2018
His argument is backed by the assumption that the leaked Pixel 3 unboxing seems to have been shot in a professional studio with unquestionably pro-like quality. This is despite the fact that the channel responsible for uploading this unboxing video has fewer than 500 subscribers and only three videos.
Besides the sketchy credibility of the YouTube channel, Maini also speaks of the fact that the woman is actually a model named Felix Raya, and not a tech reviewer. This, as per him, adds a strong possibility that the video was actually shot as a commercial or for promotional purposes by Google itself.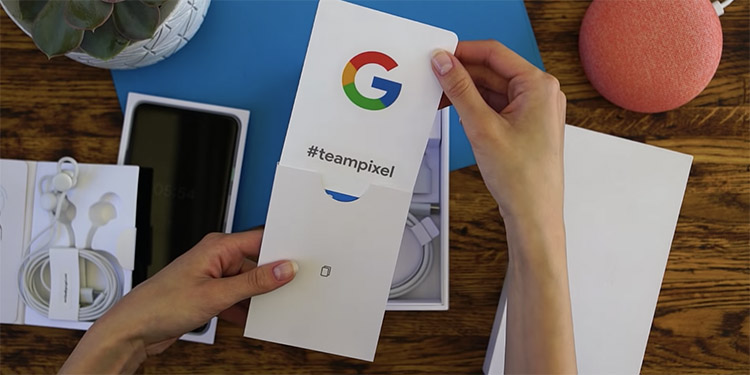 Another recent incident which makes us consider Maini's opinions took place today. An anonymous Lyft driver shared a bunch of pictures of the Pixel 3 XL which was left by a rider in the rented car. These pictures reveal a design much congruent to the Pixel 3 twosome's design which has been leaked so far. While there are no details about the driver or what could make the rider act so silly, what fuels my curiosity is the fact that Google's parent Alphabet is one of the largest investors in Lyft and mind you I'm talking about billions of dollars.
However, Maini also admits that this could also be purely coincidental and the highly cited video could be shot using one of the Pixel 3 XL's stolen batch which is now being sold in parts of Europe for twice the price. I also bound to point your attention to Maini's last year's prediction about an "Ultra Pixel" which generated a lot of publicity and anticipation but turned out to be a big joke played by Google itself. So, there could be some "healthy" trolling going on here as well.
Google trolling with the "Pixel Ultra" event pic.twitter.com/eHGSBi6YdG

— Marques Brownlee (@MKBHD) October 4, 2017
But a question that remains unanswered is, why has Google not taken any step to keep these leaks away from the web, especially when removing a video from YouTube could be accomplished in the snap of a finger? Another question remains untouched is, whether leaks have become an important part of the prospering area of smartphone publicity which has used to generate interest before the final launch of a device, or not?
What do you think? Watch the original Pixel 3 XL unboxing in the video below and let us know: