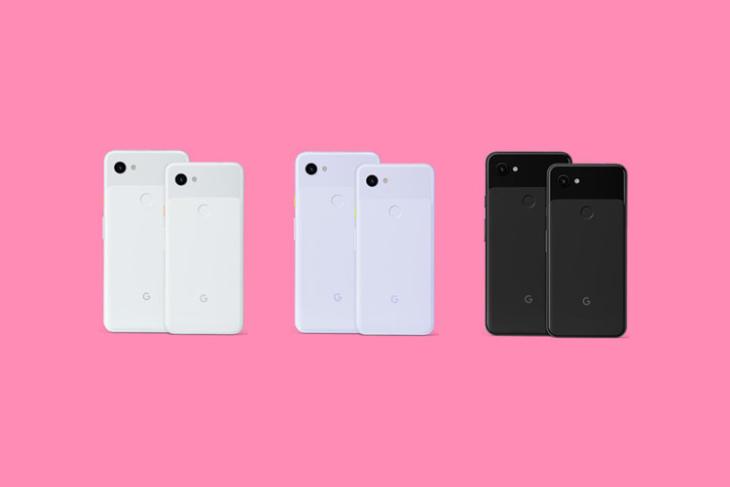 [Update]
Retail packaging for the Pixel 3a and Pixel 3a XL has now leaked, and it looks like Google will be pricing the Pixel 3a at $399 (~Rs. 28,000) and the Pixel 3a XL at $479 (~Rs. 33,000). This comes from This is Tech Today who shared the information on their YouTube channel.
[original content follows]
The Pixel 3a and Pixel 3a XL are about the be launched very soon, and the phones have been following in the steps of the Pixel 3 in more ways than one – specifically the fact that they've been leaked spectacularly. After multiple leaks in the past, we now have what look like official promotional pictures of the upcoming mid-range smartphones from Google; and there are a lot of them.
First off, we get to see the upcoming Pixel 3a in all the three colors that it's expected to be launched in. There's the usual white and black color options, but there's also a purple color variant which, according to rumors, will be called 'Purplish.' I have to say, Google uses the best names for its phone colors. The images also show the phones from multiple angles, and we can see that the white variant will have an orange power button, while the purple variant will have a fluorescent yellow power button. The black Pixel 3a will apparently stick with a black power button.
Other promotional images show off many of the features in the upcoming phones, all of which are available in the Pixel 3. There's the call screening feature that lets users make use of the Google Assistant to screen calls before deciding on answering or declining the call.
There's also mention of Night Sight, which is one of the biggest camera features in the Pixel line-up of smartphones, and it's awesome that it will be available to Pixel 3a users as well.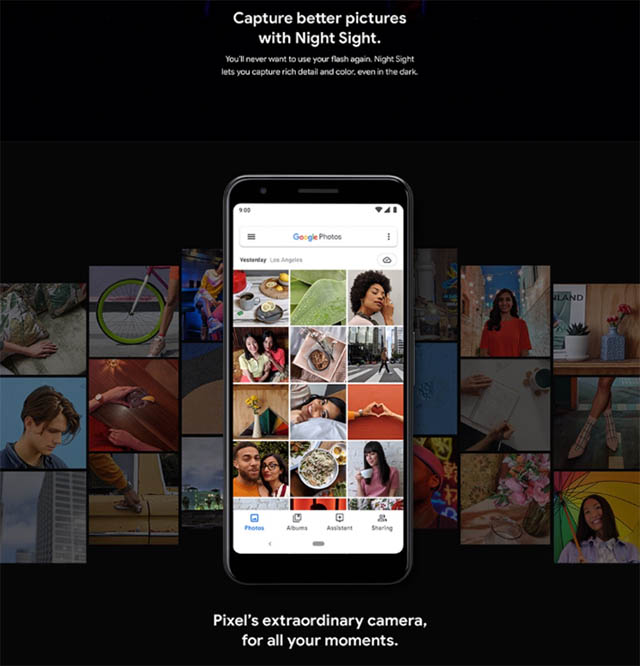 Other than that, the promotional images mention that the phone will have an extraordinary camera (which is pretty much a given on Pixel phones), a fast charging battery, 3 years of OS and security updates, and there's even mention of Google's Titan M chip being present in the phones for better security of your data.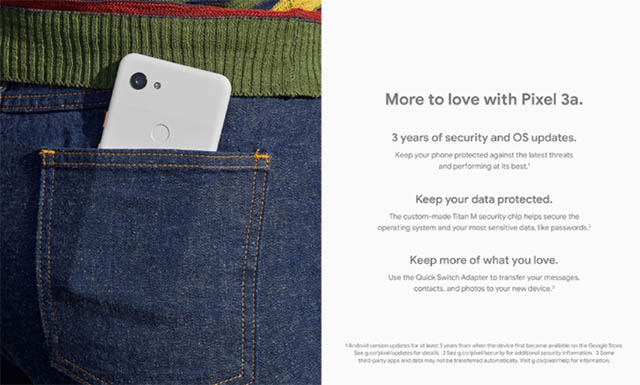 The Pixel 3a and Pixel 3a XL will be launched at the Google I/O keynote on May 7, and we'll be covering it on the website, and the Beebom app, so stay tuned for more information about the upcoming smartphones from Google.