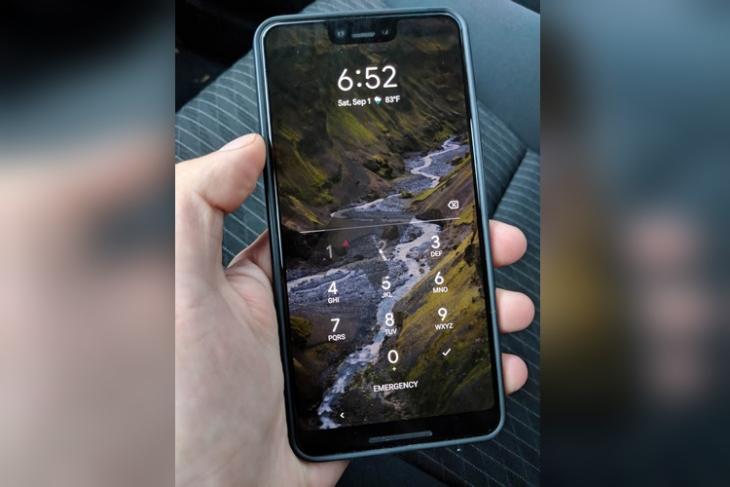 It appears that Google can't catch a break from leaks surrounding the company's upcoming flagships, the Pixel 3 and the Pixel 3 XL. And we're not just talking camera samples and CAD-based renders, but multiple live images and a full unboxing video ahead of a probable October 4 release date. And as if that was not enough, we now have yet another Pixel 3 XL leak, which only confirms how the device will look.
An anonymous Lyft driver recently shared a few photos of a pre-production Pixel 3 XL unit which was left in the passenger seat by a rider. The pictures appear legit and show the exact same design of the Pixel 3 XL as revealed by the previous leaks, down to the unoriginal design and a notch which houses the dual front camera set-up.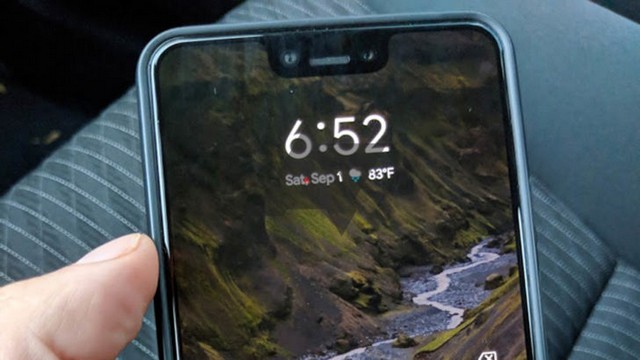 As you can see from the images, the device features a notch that is pretty similar to the OnePlus 6, but for some reason, appears much thicker than most other notch-equipped smartphones out there. Speaking more about the design, it seems like Google wasn't able to find a solution to hide the chin, but there's also the possibility that they didn't want to do it in the first place since the chin houses the stereo speaker at the bottom.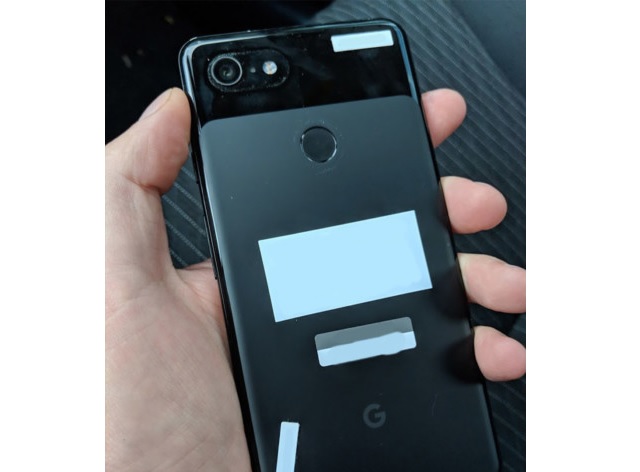 The rear panel has a very familiar design which bears a striking resemblance to the Pixel 2, however, the glossy and non-glossy sections have rounded corners just like the front. The left side is barren while the right side houses the volume rocker and the power button.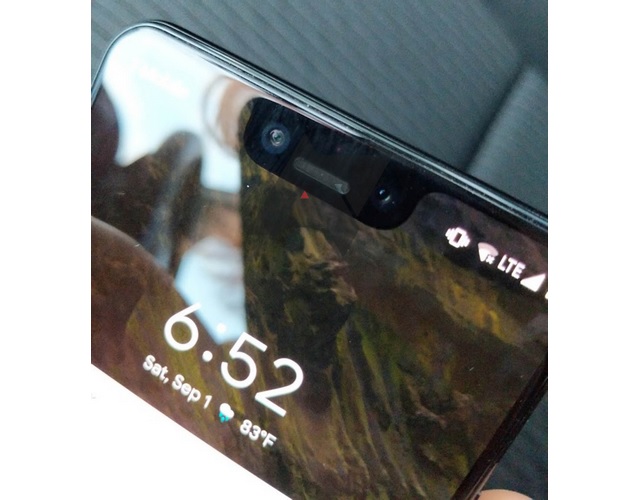 The dual front-facing camera set-up has been highlighted prominently in the new set of leaked images. Aside from employing the dual front-facing snappers to enhance the accuracy of facial recognition, reports suggest that the upcoming Pixel flagship will feature an option called Super Selfies that will employ the Pixel Visual Core chipset for more than just adjusting the lighting. Google is also expected to add a few other features such as 'Natural' and 'Soft' retouching options to improve the quality of the images captured by the device.