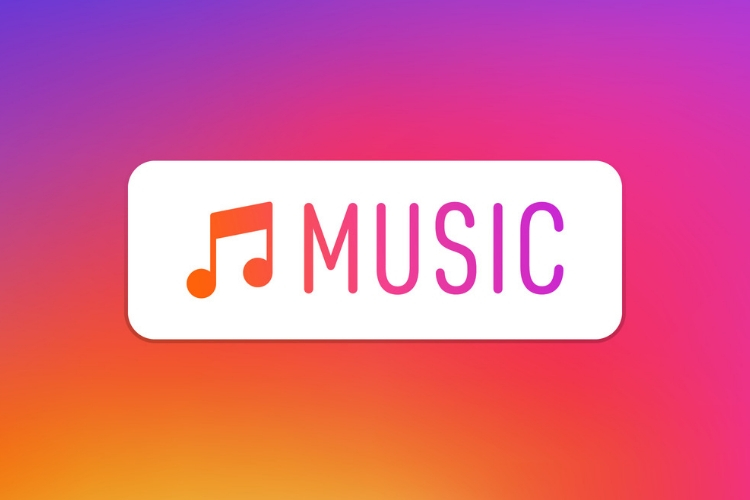 Did you feel jealous when you saw music stickers in an Instagram Story but couldn't listen to what someone had shared? Or did you feel frustrated upon seeing the 'Instagram Music is not available in your region' error? Well, you can put your worries behind as the much-awaited Instagram Music feature is finally available in India.
Yeah, you can finally add music stickers to your Instagram Stories and share them with the world. Instagram added the ability to add music to your Story back in June this year, but it was restricted to a select few countries. This feature went live in India today, allowing users to add official music tracks to their Story from a library of popular songs – both regional and international.
The Instagram Music feature is divided into three sections – popular, moods, and genres. While picking a track for your Instagram Story, you can either go for an overplayed song from the popular section or search for a perfect track based on the Story's content.
The "moods" section includes 10 different moods such as romantic, upbeat, mellow, love songs, and a lot more. Same is the case with the "genres" section that lets you pick from among Hindi, Punjabi, Marathi, Hip Hop, Rock, Pop, and a lot more. Now that you've got the feature, here's how music stickers are used in Instagram Stories:
How to Use Instagram Music in Stories
Note: I tried this feature on Instagram build #112.0.0.0.93 on my Nokia 7 Plus, running Android 9 Pie and build #111.0 on my iPhone XR, running iOS 13 beta.
1.  Open Instagram and swipe left from the feed to open the camera UI. You can use the Instagram Music feature in two ways – either pick the "Music" camera mode from the UI or click a picture and overlay an Instagram Music sticker or lyrics on the Story.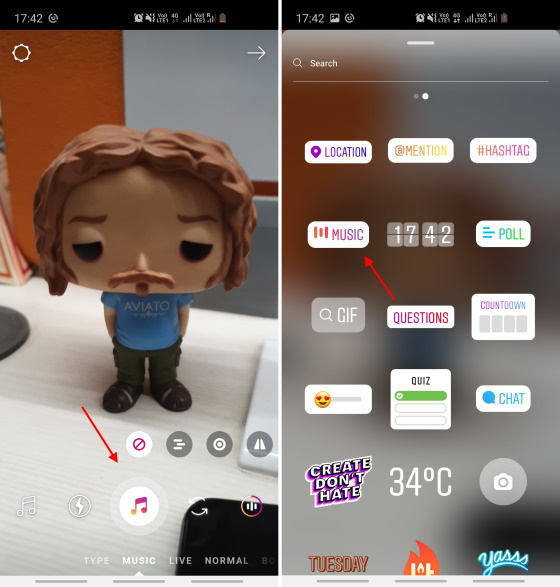 2. First, let's talk about the "Music" camera mode. When you switch to it, you will first be prompted to pick a song, followed by video effects such as Glitch, Pulse, Vintage, VCR, and Glow.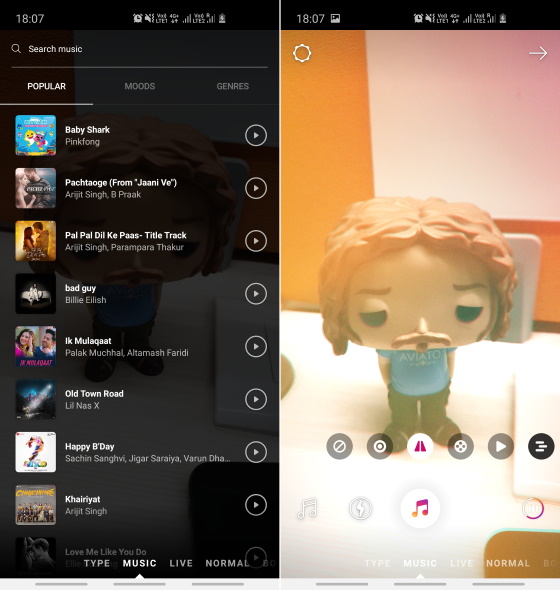 3. You can then snap a picture or record a video to see the Music sticker appear over your Instagram Story and the track you selected playing in the background. It's awesome, right?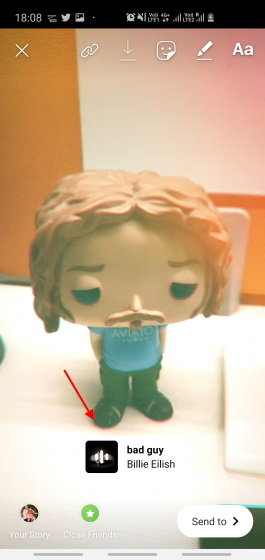 4. Moving on, here's how you can add an Instagram Music sticker or display lyrics on the Story. Capture a photo or record a video. Swipe up from the bottom and select the new 'music' sticker option.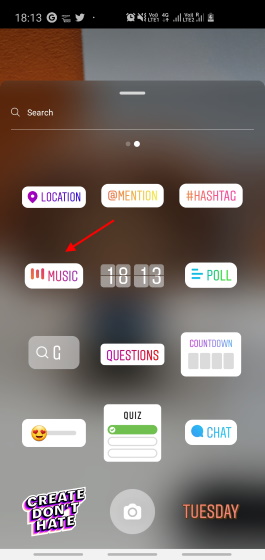 5. You will now have to pick a track of your liking (suppose Bad Guy by Billie Eilish). And then, you will see options to adjust the timestamp from where you want to start playing the song, along with lyrics in different fonts and sticker styles.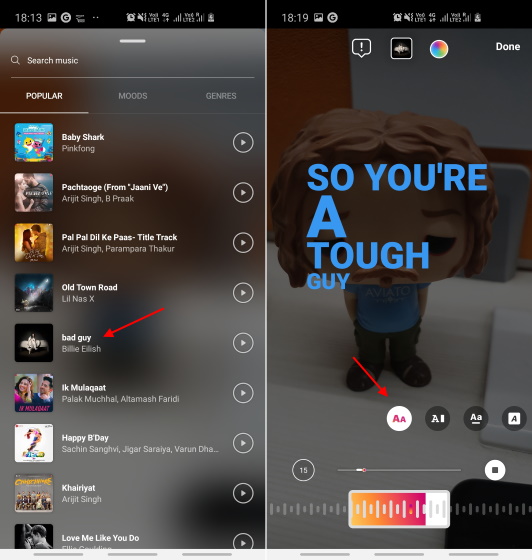 6. Once you've followed any of the 2 aforementioned methods and created an Instagram Story with music in it, well, all that's left to do is sharing it with the followers. Users who view your Story will be able to listen to the track and see a sticker for the same.
7. In an Instagram Story, users can tap the Music sticker to play a 1-minute section of the track, see the artist's profile, and add the sticker to your story. Yeah, it's a really handy feature for users like me who love to share songs (previously via Spotify) on their Story.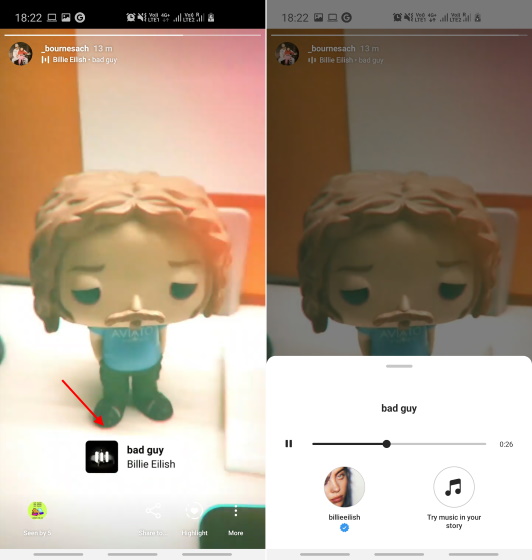 SEE ALSO – How to Repost on Instagram: Multiple Methods Explained
Instagram Stories is one of the most popular ways to share your personal life with others on the daily and well, music is an essential part of it. So, if you are like me, you would've been waiting for the Instagram Music feature and now that it's finally live, it's time to go annoy the heck out of your followers with some amazing music. Rock on!
---
Load More