Microsoft seems to be dedicated to helping students with their math homework. After releasing dedicated math solver apps on Android and iOS last year, the Redmond giant is bringing math solving capabilities to its Edge browser. In this article, you will learn how to use Edge's Math solver feature to solve problems with ease.
Use Math Solver on Microsoft Edge (2021)
The Math Solver feature is enabled by default on Edge Beta, Dev, and Canary channels. However, it is hidden behind a feature flag on the stable build of Edge. As a result, you will first have to enable the feature from Edge flags to use it.
How to Enable Math Solver on Edge
Visit edge://flags and search for 'Math Solver in Microsoft Edge.' Enable the flag and restart the browser. You can alternatively paste the following address to Edge's address bar.
edge://flags/#edge-math-solver
How to Use Edge Math Solver
1. Once enabled, you can access the feature from the horizontal three dots menu at the top right. Click on it, navigate to More tools and choose Math Solver from the list of options that appear. The entire path would be Menu -> More Tools -> Math Solver.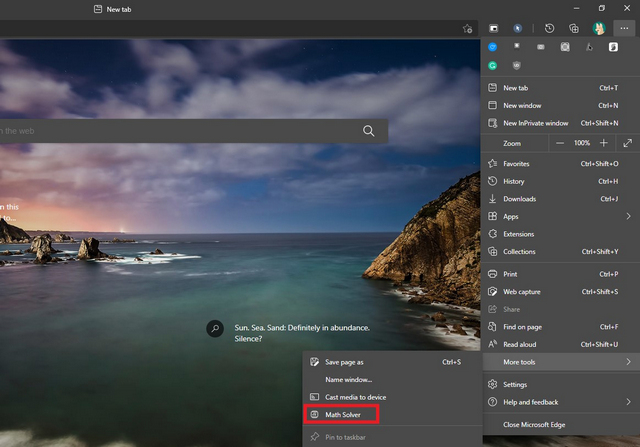 2. Open a math problem – ideally elementary, pre-algebra, algebra, word problems on math concepts, trigonometry, number theory, probability, volume, surface area, calculus, or statistics problems. Then, highlight the question using the Math Solver selection tool in Microsoft Edge. Once selected, click on the Solve button to get the answer.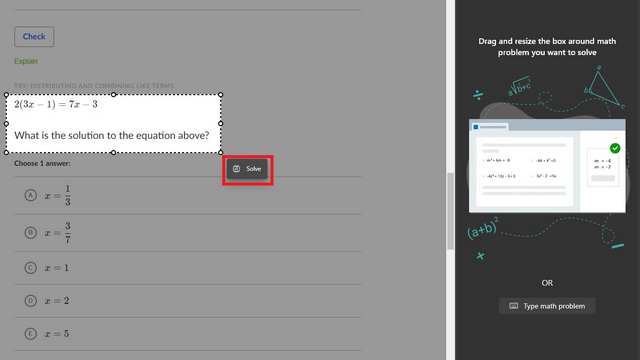 3. Within seconds, you will see the solution along with graph representation in the right sidebar.
4. You can also check the steps by clicking on the 'Show solution steps' button. To learn more about the topic, you can check recommended videos below the solution.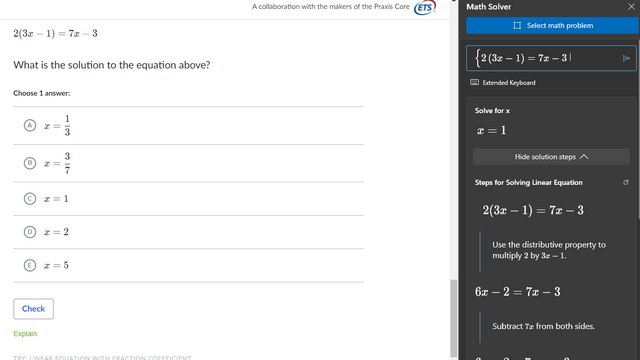 5. Also, you can not only select math problems from a web page or document. You can also use the extended keyboard to type the problem statement in the Math Solver section on Microsoft Edge.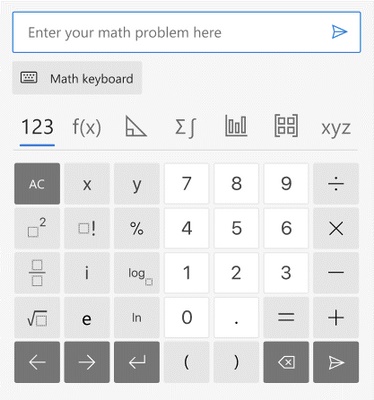 In case you are wondering, the website I have used in the demonstration above is Khan Academy. For those who don't know, Khan Academy is a non-profit organization that offers free educational resources. If you're a student, you should not miss out on Khan Academy's free resources.
Mindfully Use Math Solver on Microsoft Edge
So, that's all you need to know to get started with Edge's upcoming math solver feature. While this might not be useful to everyone, students are likely to appreciate the convenience. Microsoft will, however, need to integrate a feature that lets admins or teachers disable the feature for remote-learning students. Meanwhile, do not forget to check our article on the best apps for students and apps for focusing on your work to boost productivity.
---
Load More