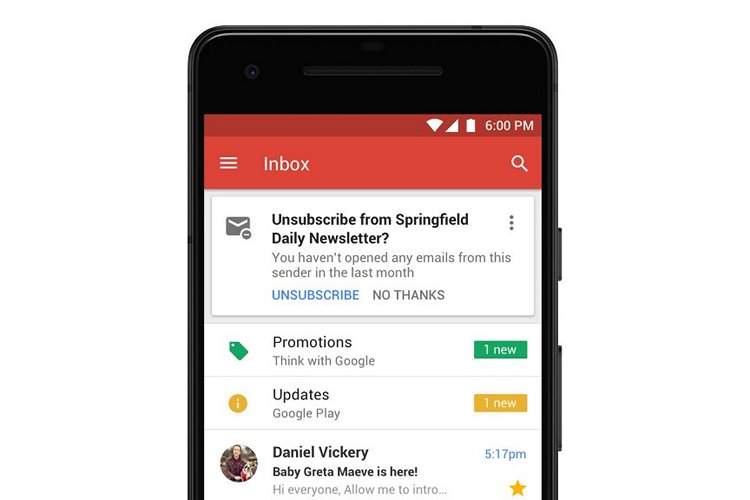 Gmail for Android got a super handy function in the latest update, which lets you customize the left or right swipe gestures on the inbox to correspond to any one of five actions. There is also a 'None' option which allows you to deactivate the default swipe actions, which might come in handy if you are not a big fan of swipe gestures.
Plus there are separate options to customize the left and right swipe gestures and set them accordingly to perform the desired action.
Earlier, swiping over an email in the Gmail app would archive it as that was the only option, even though Google had added a delete option in one of the older versions. While useful, fans have been asking Google to add more options other than archive.
The new Gmail update on Android makes the swipe gestures even more versatile and productive. The latest update for the Gmail app on Android is now being widely rolled out. We discovered that the swipe customization feature has already made its way to even older versions like Android 5.0 Marshmallow via the update.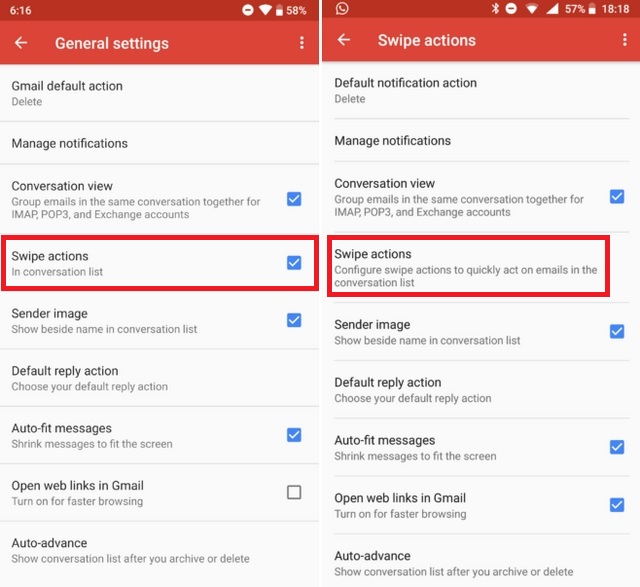 If you want to try the new swipe gesture customization feature on the Gmail app, here's how you can do it
Open the Gmail app and tap on the menu button at the top left corner of the screen. Here tap on 'Settings' and then choose the option 'General Settings'
In 'General settings', tap on 'Swipe actions'
Tap on the card for 'Right swipe' or 'Left swipe' and customize it to perform the task you want.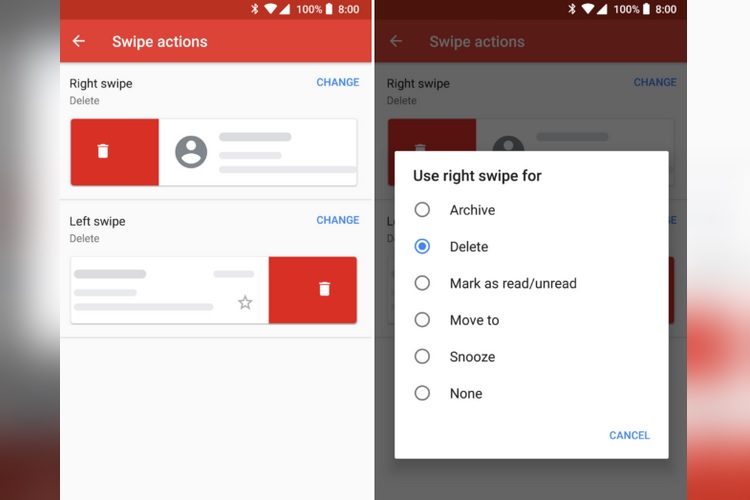 Hit the back button and save your settings. That's it; you can now swipe left or right depending on the setting you have chosen. Doesn't this make managing emails a lot easier?
---