There's no doubt that Android is the most dominant operating system in the world. Having captured more than 86% of the smartphone market share, Google's champion mobile operating system is showing no sign of retreating. While there's nothing inherently wrong with this, giving too much control and power to one company can be quite devastating. The Huawei controversy has made this point quite clear. It's time that major smartphone manufacturers start developing Android alternative operating systems. In this article, we are going to take a look at the operating system, why we need Android alternative, and then check out some of the options that are available to us.
Best Android Alternative in 2020
Before we take a look at the best Android Alternatives that are available in the market, let us first take a look at the reasons why we need a worthy Android alternative in the market.
Why We Need Android Alternative?
We surely love Android, as the market share suggests and Google is really working hard to keep the Android momentum going. But as with most things in life, we should have options. There are a number of reasons why we need an Android alternative. Google has been criticized across the globe for not making Android really secure and reports have suggested that Android is most prone to malware and viruses.
There are also issues of Android fragmentation. For people unaware, devices running different Android versions leads to bad app performance, development problems, and security issues. For example, the latest version of Android, Android Q, is only running on 8.2% of the devices. Even the last version – Android Pie – which has been out for almost two years is running on just 31.3% of devices. Google is trying to solve this problem using Project Treble and other enhancements. And while things have improved, it's nowhere near enough.
Even if you don't mind the OS fragmentation, security risks, and delayed updates, you should consider the dominance of the Android operating system in the world. Since there is no other big Android alternative (not taking iOS into account) operating systems in the market, Google has too much control over the smartphone market. The recent Huawei fiasco, where Google restricted Huawei from using Android, is a big eye-opener for all of us. I understand that Google's decisions was based on US Government's order, but it still shows what too much power in the hands of one company can mean.
Millions of Huawei and Honor smartphone users will stop receiving OS and security updates in the future. Huawei is working on its operating system which is slated to release this fall to counter this fallout, but that is not something all smartphone manufacturers can do. Keeping all these points in mind, it will be great to have healthy competition in the market and currently only these Android alternative operating systems can give us a chance.
Best Android Alternative Mobile Operating Systems
1. iOS
Android and iOS have been competing against each other since what seems like an eternity now. Android and iOS both enjoy a great user-base and there's nothing really to fight about. Google has the volumes, Apple has the profit. And while Apple will never share iOS with any other company, it is currently the biggest Android competitor on the market.
Android and iOS borrow features from each other all the time and that's one of the reasons why both the operating systems are so feature-rich. This is a big benefit of competition. Despite their similarity, iOS brings its own unique interface and features on the table. It has a unified interface across all apps unlike Android, smooth animations, Apple-exclusive apps, regular updates, no bloatware and arguably better quality of third-party apps. On iOS, you also get the full suite of Google apps whereas you won't find most of the Apple apps on Android.
Overall, it all boils down to your choice of the ecosystem. iOS is not an alternative for everyone as such, considering the premium price Apple charges for its iPhones and iPads and it also doesn't solve many of the Android problems that we discuss above. But if you want a mature mobile OS to match Android right now, then iOS is indeed your best bet.
Pros:
Beautiful UI
Smooth operation
Regular Updates
Great quality of apps
Cons:
Locked-down OS
Devices are costly
2. SIRIN OS
Most of us might have forgotten about blockchain after the boom ended but the core community is still there and the technology is slowly and surely developing. If we really want to challenge Android's dominance and create a secure mobile operating system, then blockchain is one of our biggest chances. One company that remains at the forefront of this technology is SIRIN Labs and they have already manufactured a blockchain smartphone called "Finney" which works on their own SIRIN OS.
The operating system is fully based on blockchain and is secure enough to act as your blockchain wallet. The best part about SirinOS is that it will still users to access Google Play which means they will be able to access all the Android apps that they already use and love. What sets SIRIN OS apart is the enhanced security of the entire device and the built-in cold wallet accessible via the Safe Screen.
The phone is available to order right now for $899. So, if you want to check it out and have some extra cash, you can buy it.
Pros:
Secure with blockchain technology
Allows access to Google Play Store
Easy to Use
Cons:
Still comes with early adopter's risks
The phone is a bit pricey
3. KaiOS
KaiOS is on the verge of becoming one of the largest mobile operating systems in the world and chances are that you have never heard of it. I can understand that as KaiOS is meant for ultra-budget devices which generally come with low-end hardware. Currently, you can find KaiOS in the Nokia Banana phone ($75) and most of the Reliance Jio phones being sold in India. KaiOS basically is a web-based operating system which uses apps that are developed on the web-friendly HTML 5 platform.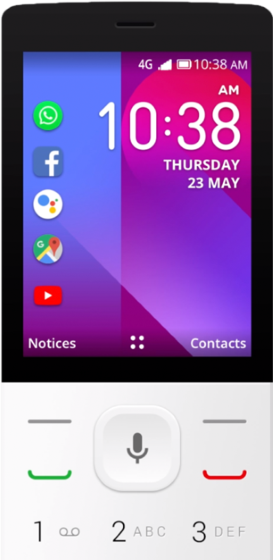 While Google has launched its Android Go program to target the ultra-budget market, KaiOS still remains at the forefront, at least, as far as the Indian market is concerned. I hope that once KaiOS captures the ultra-budget segment of the smartphone market, developers will proceed to challenge Android's authority. You should keep an eye out for this one, as it has a big potential of becoming a worthy Android alternative.
Pros:
Lightweight OS
Supports Web-based apps
Continually updated
Cons:
Not ready for the main Android smartphone market
4. Ubuntu Touch
Another operating system that I am hopeful will become a powerful mobile operating system just like its desktop counterpart is Ubuntu Touch. As its name suggests, Ubuntu Touch is the Ubuntu operating system which is optimized for touch-friendly devices like smartphones and tablets. The biggest benefit of Ubuntu Touch is that it's an open-source operating system which can be used by any smartphone manufacturer, thus democratizing the operating system.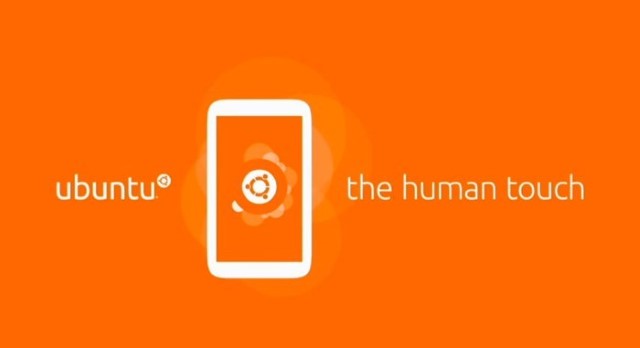 Another great thing about Ubuntu Touch is that while it is adapted to run naturally in a mobile touch-screen environment, it is also capable of functioning as a desktop computer in "desktop mode". The OS also comes with all basic open-source apps like messaging, calendar, chat apps like Telegram, music app, weather, maps, and more. Overall, it's a good mobile operating system which is an open-source Android alternative that everyone wants.
The operating system is currently maintained by the community so it depends on donations to keep the development on. If you want to donate and support this, you can do it from its website.
Pros:
Open-source operating system
Comes with all the basic apps
Can function as a desktop
Cons:
Cannot match the third-party app support of Android
Being developed by the community, it depends on our contribution to keep on functioning.
5. Tizen OS
Among all the upcoming mobile operating systems, Tizen has got the most fame, thanks to Samsung's backing. Tizen was born after Nokia decided to kill Meego, which was an OS developed by Nokia and Intel. Well, Intel went to Samsung and they partnered to bring Meego back to life as Tizen OS. While Tizen looks similar to Samsung's Android skin TouchWiz, it's vastly different under the hood. The OS works mostly like Android but there are a lot of gestures for intuitive interaction. Tizen OS is an HTML5 OS, which should make it a lot easier for developers to develop apps.
While Tizen has failed to garner a lot of traction with developers or users, Samsung's involvement has kept people interested. Samsung has already launched quite a few devices running the OS including smartphones and various Gear wearables, so we do know that the South Korean giant is indeed serious about it. In fact, all its flagship watches including the Gear S4 and the Galaxy Watch are being powered by Tizen OS. After seeing Huawei's plight, I have no doubt that Samsung will become more serious about Tizen OS and we will see something good really soon. This is one of the promising Android alternatives right not.
Pros:
Great HTML5 support
Intuitive gestures
Cons:
Third-party app support is negligible
6. Harmony OS
If there's one company that can successfully pull off an Android alternative, it's Huawei. Huawei has remained at the fore front of smartphone technology. Not only the company produces some of the best smartphones on the market, it also produces its own chipsets, is a pioneer in 5G networking, and does magic with smartphone cameras. After US government's ban on Huawei (which has been partially lifted), there was no doubt that Huawei will unleash its own mobile operating system. Well, the Chinese tech giant unveiled its much-talked-about Android replacement one the first day of its Huawei Developer Conference.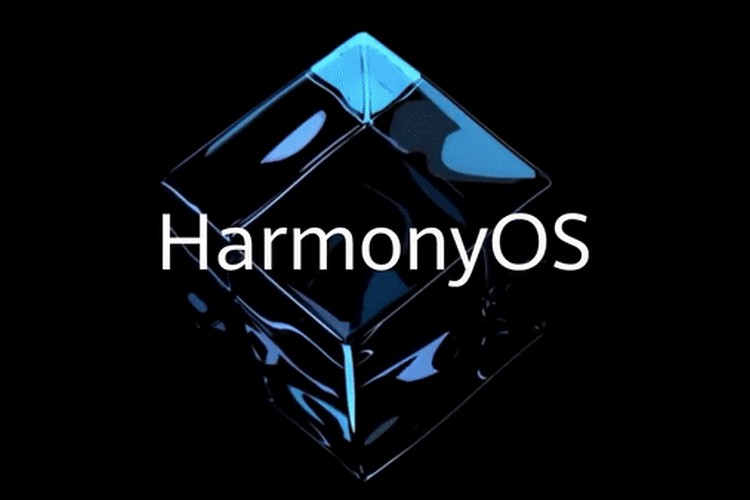 Dubbed as the Harmony OS, the new operating system will be a microkernel-based distributed operating system that will support Android apps. The company also claims that the the operating system will be both faster and smoother than Android. While it was initially meant for IoT devices like smart displays, wearables, smart speakers and more, Harmony OS will also be compatible with smartphones too. Huawei has said that the company will be releasing its SDK soon so that developers can get their hands on it. While Harmony OS is still in its early stages, it is set to become the biggest Android competitor to be released in the recent years.
Pending release
Custom ROMs/Android Forks
There are mobile operating systems trying to become an Android alternative and there are custom ROMs based on Android. You must be wondering why we are placing custom ROMs as an Android alternative since they are more or less Android. Well, the recent past has given rise to various custom ROMs and companies that are building their own OS based on the Android code. Operating systems developed with the base-Android code are called as Forked Android Operating Systems and while they may be Android, they are as distinct as they could be. Custom ROMs and Android forked OSes have tried replacing Google services with various other alternatives to make them unique.
Well, let's check out the best custom ROMs and forked Android operating systems which give Android a run for its money:
7. LineageOS
We start off with the biggest name in the custom ROM scene – LineageOS. While many of you might not be familiar with the name, LineageOS is actually the same custom ROM that started as CyanogenMod. Back in the fall of 2016, Cyanogen Inc. announced that it was discontinuing development and shut down the infrastructure behind the project. Since then, the developer community has kept the project alive, but under the name of LineageOS. Built on top of Google's AOSP code and adding their own custom code to it, LineageOS works as a standalone ROM as well as the source code for many other custom ROMs out there.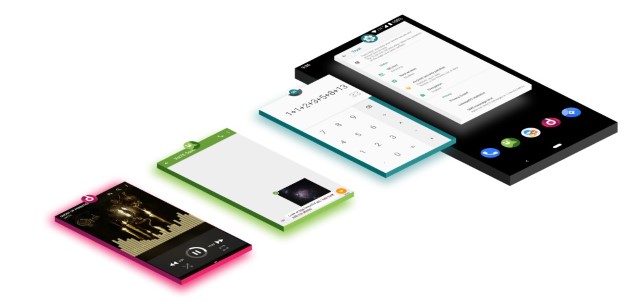 It has the biggest developer team under its name and officially has support for over 190 devices. The ROM includes basic but useful features that include but are not limited to customizing the status bar, changing the overall theme, editing the navbar and much more. While Google's AOSP is barebones, LineageOS gives it a sense of customizability while maintaining stability. The ROM offers build for Android Marshmallow (6.x) and Nougat (7.x), with support for Oreo (8.0) coming soon. Also, the list of officially supported devices includes offerings from Samsung, HTC, Motorola, LG, Xiaomi, OnePlus and more.
Pros:
Based on Android AOSP
Supports existing devices
Stable and Usable
Cons:
Depends on Google Play Services for apps
8. Paranoid Android
Paranoid Android is one of the most acclaimed custom ROMs of all times. The development team focuses on bringing a polished and refined experience while using minimum resources. While it may not boast of the plethora of features and customization that other ROMs offer, Paranoid Android or PA, does promise a smooth user experience. It comes with its own unique features such as Hover mode, which allows the user to view and interact with their notifications from any screen, (which was then integrated into AOSP as part of Heads-up notifications).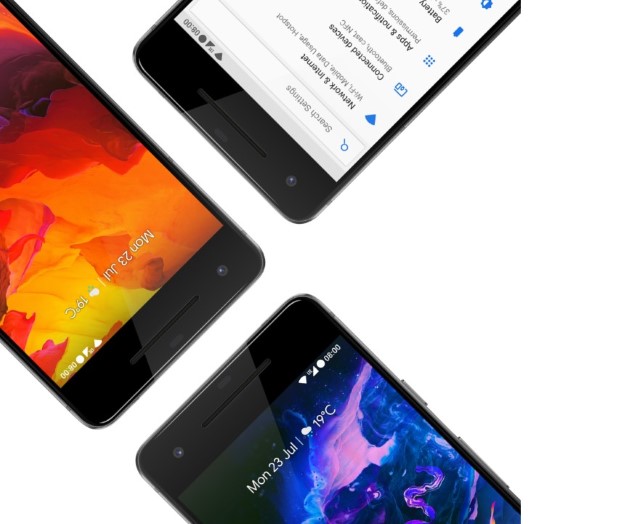 It also offers its own version of the PIE menu, as well as a fully immersive mode for Android. Paranoid Android has long been regarded as the main project from which Google has brought over a lot of features, one biggest feature being the Ambient Mode, which was present in PA as Peek. The recent PA update brings features like pocket mode, gesture control, recent app locking, Pixel style launcher, and more.
Pros:
Based on Android AOSP
Supports existing devices
Stable and Usable
Cons:
Depends on Google Play Services for apps
Not as customizable as some of the other Android ROMs
What Do You Think of These Android Alternative Operating Systems
That ends our article of the best Android alternative operating systems that you can check out right now. Do see the list and let us know which operating system can pose a serious challenge to Android in the coming future. Share with us all your thoughts in the comments section below.