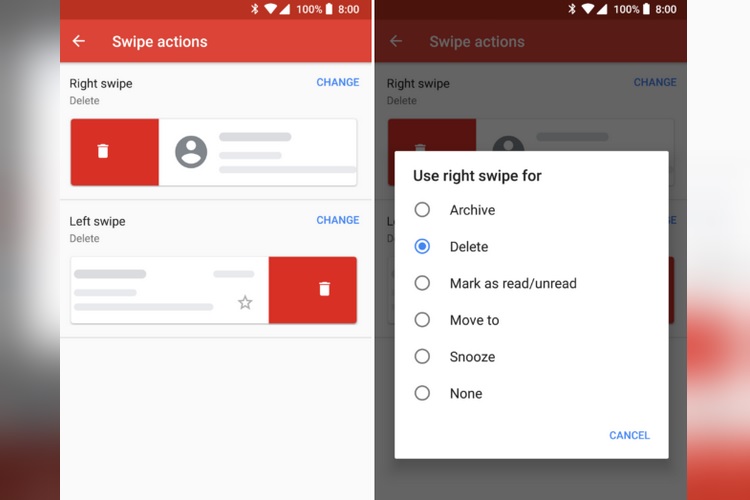 Google recently rolled out a major update for Gmail on the web which brought a redesigned UI, and a host of new features such as offline mode, a smart compose feature and a confidential mode. But the Gmail mobile app only got a few functionality changes, nothing so groundbreaking.
The latest update for the Gmail app on Android (version 8.5.20) however adds something fans have been begging for years. 'Swipe actions' in the Settings now lets you choose from five different actions with the left and right swipe gestures, or you can even deactivate them altogether.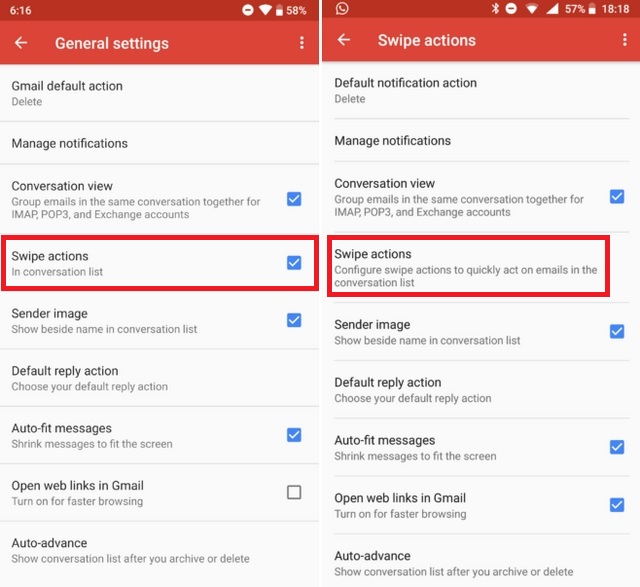 Thanks to the update, users can now customize their left and right swipe gestures to perform any of the following tasks:
Archive
Delete
Mark as read/unread
Move to
Snooze
There is also a 'None' option which allows you to deactivate it completely. There are separate options to customize the left and right swipe gestures. The update is now being widely rolled out, as we could use it on phones running Android 5.0 Marshmallow.
---