You might have faced awkward situations where a relative or acquaintance replies to a story meant for your close friends. If you have someone like that in your contacts or followers list whom you can't really unfollow or block, hiding your stories from them is a potential option. For those wondering how to hide stories, here's how you can do it on popular social media and instant messaging platforms namely Instagram, WhatsApp, and Snapchat.
Hide Stories from People on Instagram, WhatsApp, and Snapchat
We've added separate set of steps to cover Instagram, WhatsApp, and Snapchat. If you're looking for the instructions for some other app with stories, do not hesitate to let us know in the comments and we'll try to include them. For now, check out how you can hide stories on these three aforesaid platforms.
Hide Story on Instagram
1. To hide stories from certain people on Instagram, you should first access Settings. To do so, tap on the hamburger menu on your profile page and tap on Settings.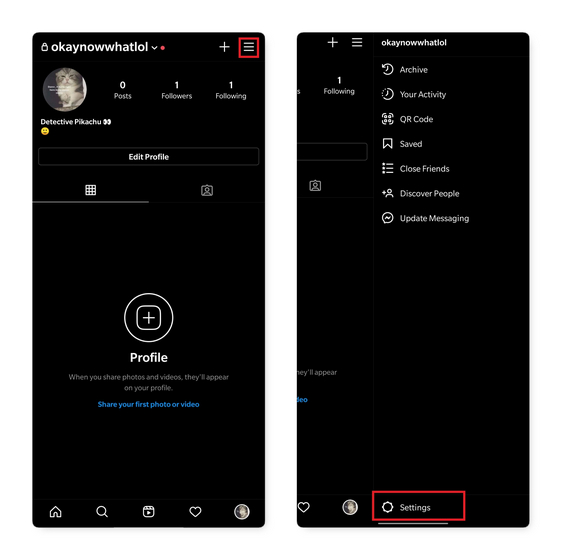 2. From the Settings page, tap on Privacy. Under the 'Interactions' section of privacy page, press 'Story' to view privacy settings related to Instagram stories.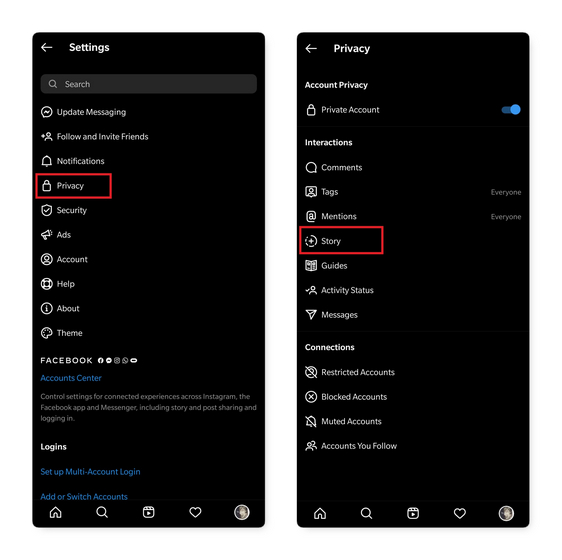 3. You'll now see several options you can use to adjust how Instagram should handle stories. Here, tap on 'Hide Story from.' All your Instagram followers appear on this page and you can choose the users for hiding stories. You can also use the search box at the top to quickly find users. And that's it. The people you choose from here will no longer see your IG stories.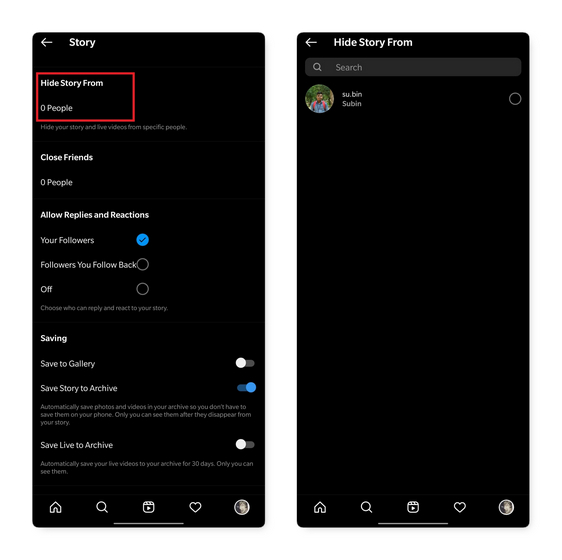 Tip: You can use Instagram's close friends feature if you're interested to share stories with a limited number of people. Check our linked article to know how you can add people to close friends list. It is worth noting that Instagram won't notify if you add or remove people to your close friends list. For more such tips, check out our best Instagram tips and tricks article.
Hide Status on WhatsApp
If you haven't switched to Signal or moved to Telegram due to WhatsApp's privacy policy update, here's how you can hide statuses from certain people on the Facebook-owned platform.
1. Open WhatsApp and switch to the Status tab. Now, tap on the vertical three dots menu in the top right corner and choose 'Status Privacy.'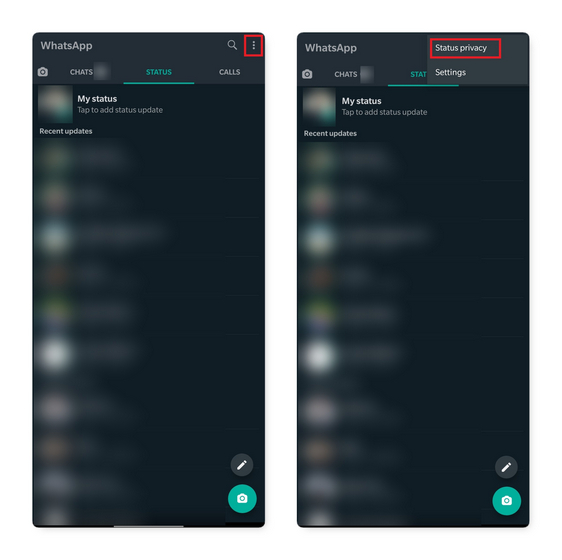 2. From the Status privacy page, tap on 'My contacts except….' Here, choose the contacts to hide status from and tap on the tick floating action button in the bottom right corner. You can choose 'Only share with…' and select specific people in case you want to upload something meant for your close friends circle.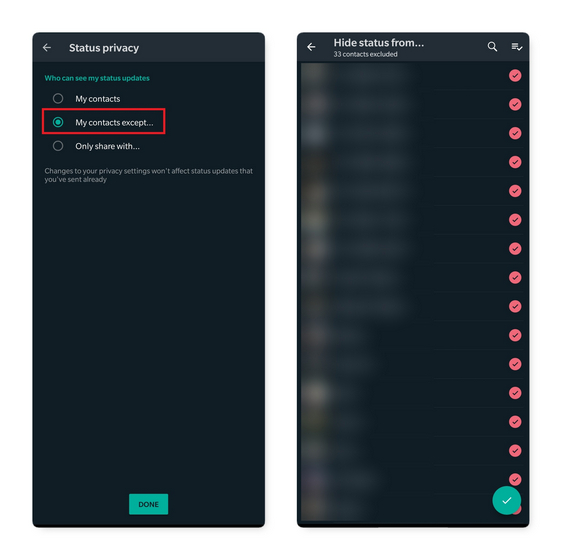 Tip: For more such tips, check out our article on our favorite WhatsApp tips and tricks article.
Hide Snapchat Story
1. Coming to Snapchat, open your Profile page by tapping on your avatar in the top-left corner and press the horizontal three dots next to 'Add to My Story.' From the pop-up that appears now, choose 'Story Settings.'
2. On Story settings page, you'll see three options – Everyone, Friends only, and Custom. Choose Custom and pick the users you need to hide stories from. Snapchat users you choose here will no longer see your story updates.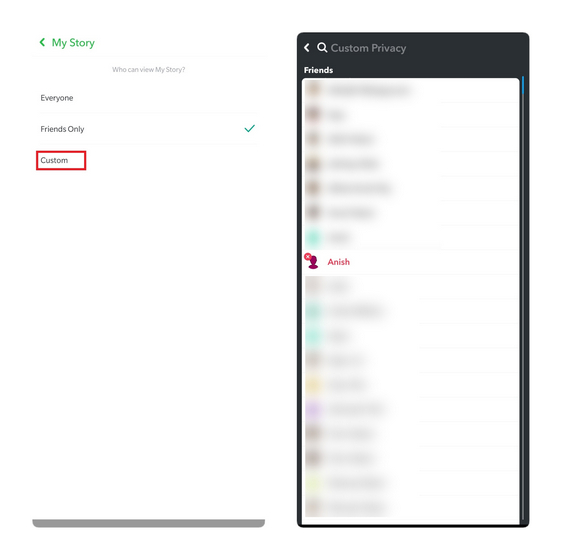 Tip: Tap on the Private Story option on the Profile page and choose contacts to share a story with select friends. You'll find more such tips in our article on the best Snapchat tips and tricks.
Stop Certain People from Seeing Your Stories
So, that's how you can block your stories from people who don't respect your boundaries. If you found this helpful, check out our new guide on how you can send disappearing messages on WhatsApp, Telegram, Signal, and Instagram.