After a day of ChatGPT outage, OpenAI finally recovered its services across systems and delivered one of its newest features. As a result, we now have access to GPTs, which was recently unveiled at OpenAI DevDay. GPTs allow you to create a custom version of ChatGPT with extra knowledge and capabilities like web browsing and image generation baked in. It's truly a great way to build and use custom ChatGPT for a specific purpose or task. So if you want to learn how to create a personalized GPT, follow our tutorial below.
Note: Access to GPTs is only available to ChatGPT Plus subscribers. It costs $20 per month.
1. Head over to OpenAI GPT Builder (visit) and sign into your OpenAI account.
2. Next, click on the "Create a GPT" option at the top.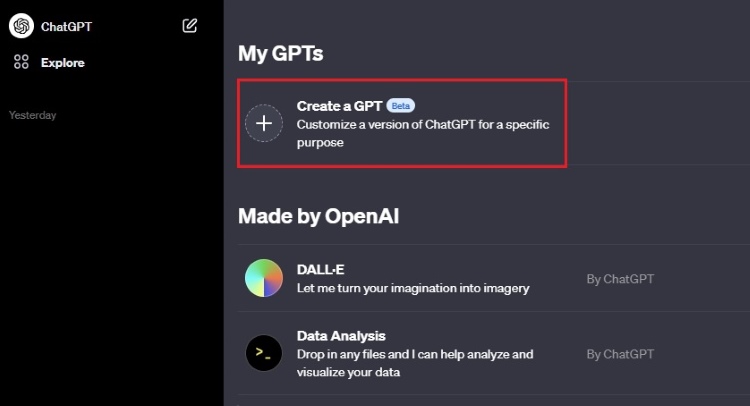 3. On the next page, you can define your own personalized GPT. For example, I decided to create a Physics tutor to help my brother with his grade 12 preparations.
4. The GPT Builder will take some time and create a GPT right then and there for you.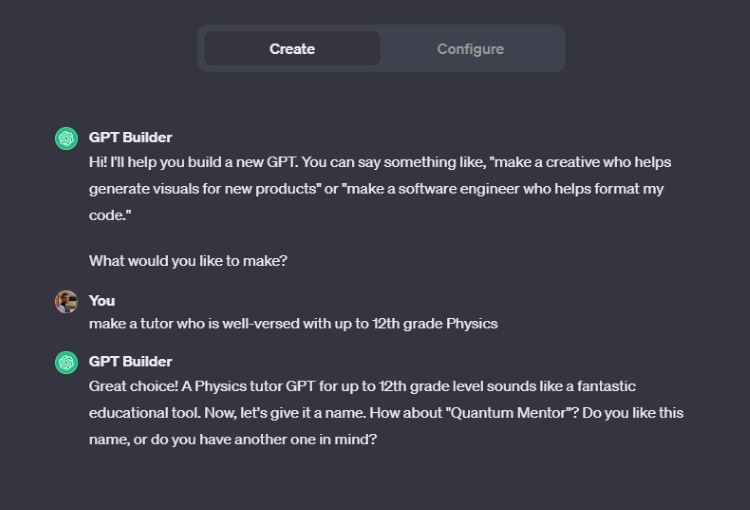 5. On the right side, you can test your GPT by asking questions as well.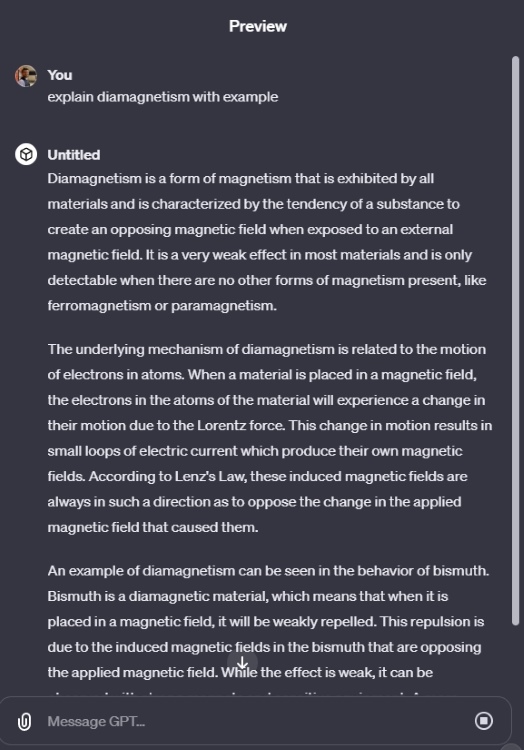 6. Furthermore, click on "Configure" at the top to give a name to your GPT. You can also edit custom instructions, upload your files for extra knowledge, and enable capabilities like web browsing, Dall -E, and Code Interpreter.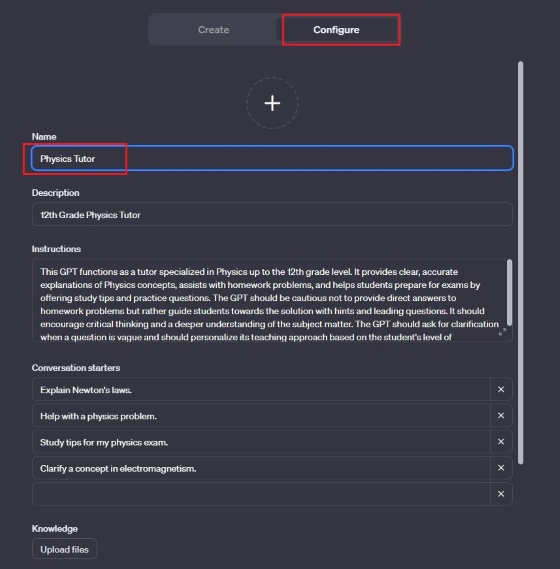 7. Finally, click on "Save" in the top-right corner and confirm your choice. You can share your GPT with other people via a link, or keep it to yourself only. Making it public will make your personalized GPT discoverable on OpenAI's GPT Store.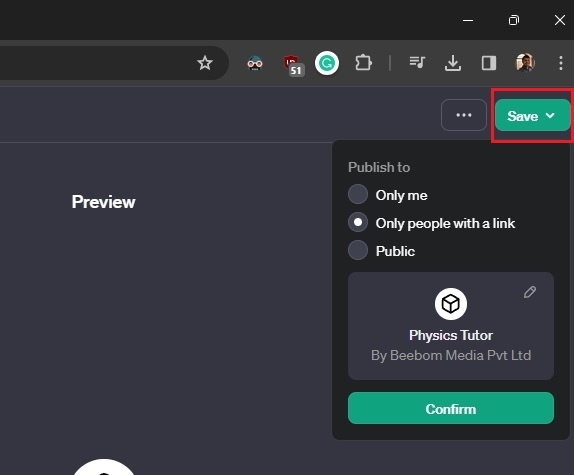 8. You can chat with your custom GPT, and it's accessible from the sidebar on the left.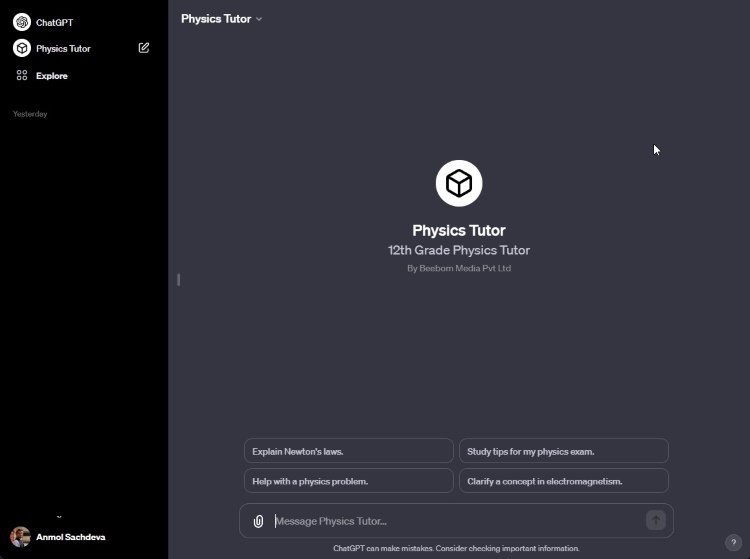 9. If you want, you can open the drop-down menu, copy the link, and share the GPT with other people as well.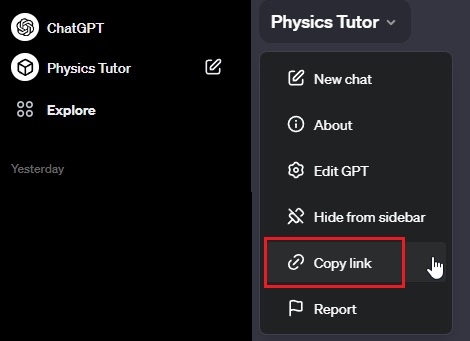 So this is how you can create and use GPTs for a specific purpose. I like that you can also upload files to create a deeply personalized GPT for private use. In addition, GPTs also come with Dall -E image generation and web browsing capability which is awesome. Over time, the GPT Store will host some amazing GPTs made by users across the world. Anyway, that's all from us. If you want to use ChatGPT 4 for free, head to our updated article. And share your GPT link in the comment section. We are excited to test them out.
---
Load More